After taking on a $55 million Series C late last year, G2 is ramping up to take their unique brand of business reviews global, and a big part of making that a reality is expanding their already very successful sales team. We talked with three members of the sales team to see what life at G2 is like — and where they're headed next.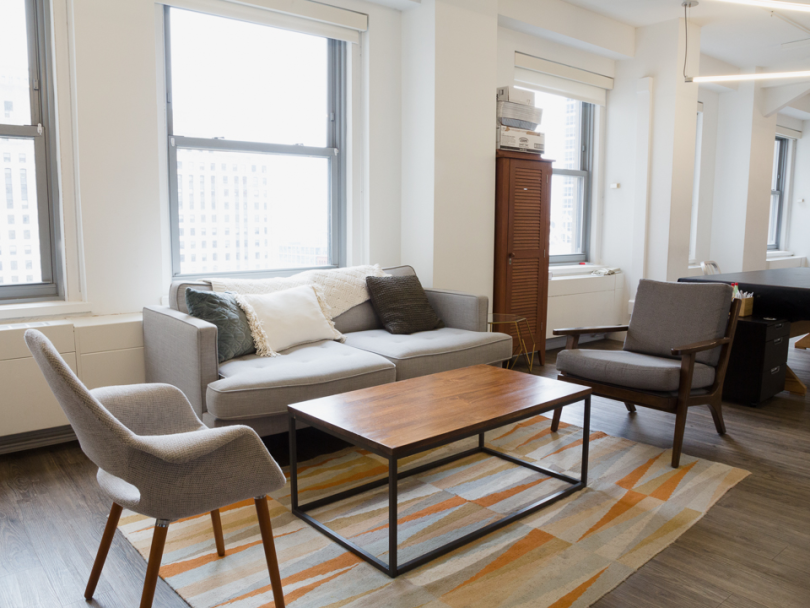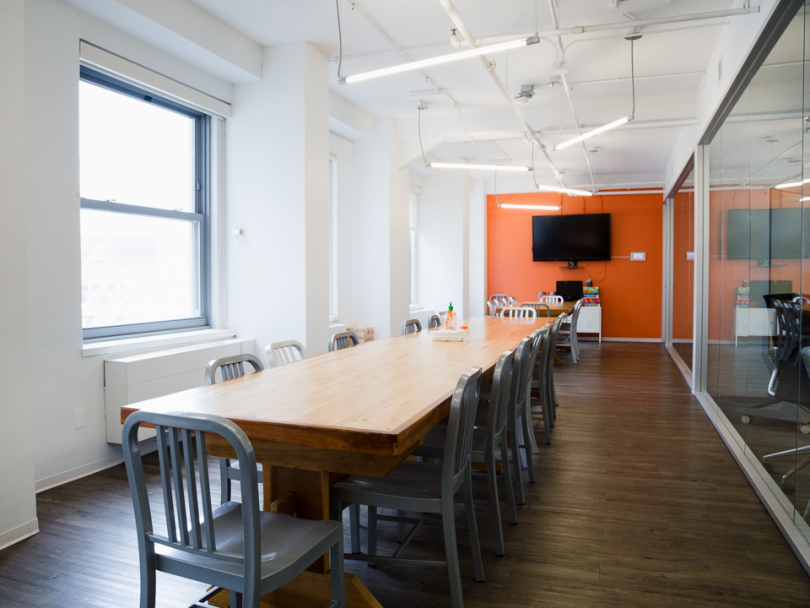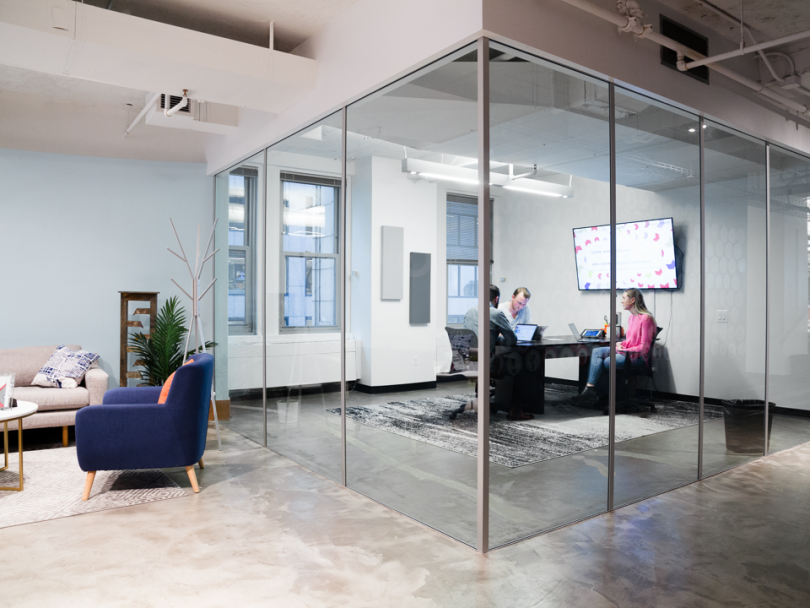 EMPLOYEES: 305 globally; 250 locally 
FOUNDED: 2012
WHAT THEY DO: G2's real-time and unbiased user reviews help businesses objectively assess what software and services are best for their business. G2 empowers business buying decisions by highlighting the voice of the customer.
WHERE THEY DO IT: Chicago, right on the river
WHO THRIVES ON THE TEAM: "Successful salespeople at G2 are intrinsically motivated, naturally curious, can put themselves in other people's shoes and have strong communication and collaboration skills."
ENGINEERING GREATNESS: G2's engineering team isn't just growing — it's bursting at the seams. See how our team is growing and building the platform thanks to a new round of funding.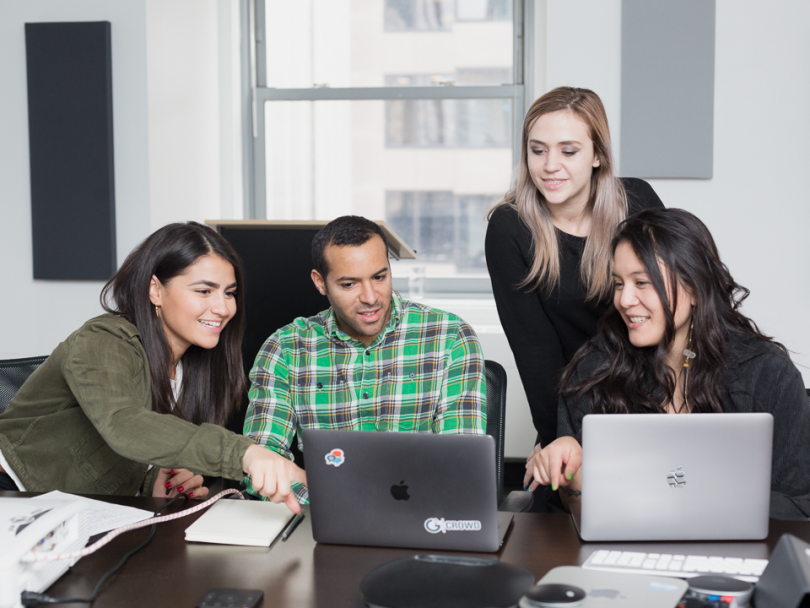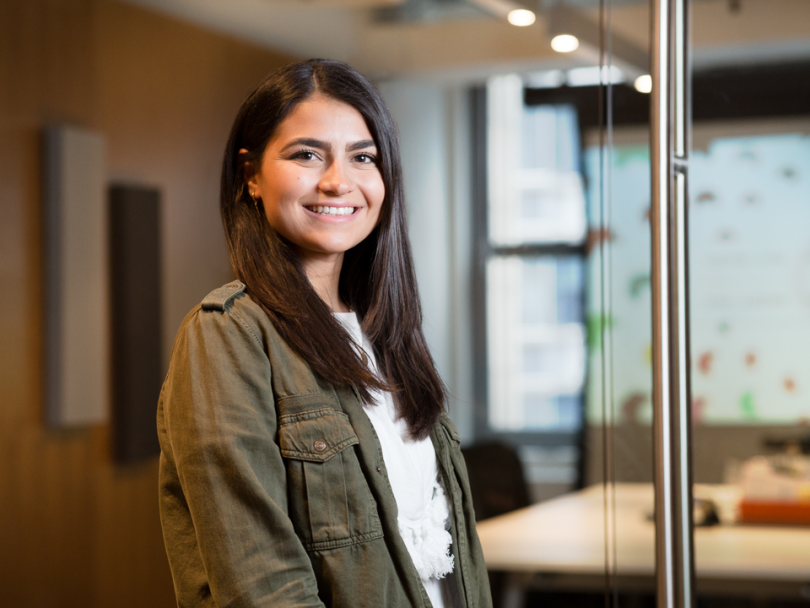 Natalie Rojas, Relationship Manager
It's Natalie's job to make sure that current customers reach their full potential using the G2 platform.
BEYOND WORK: Natalie spends her free time exploring — whether that's attending a poetry slam or just heading to a new restaurant, she's happy if she's meeting new people and seeing new things.
What's different about working at G2 compared to where you've worked before?
I worked in staffing before this, so everything was different when I came here. I did not expect how much I would, and still do, learn. It's crazy that every day I still get asked a question that I need to research the answer to. This is also my favorite part about the job — every day is brand new and it keeps things interesting. 
People always use the "working at a startup is like drinking from a firehose" analogy, and they're not wrong. But, despite all the new things we take on and how quickly we change course, company culture is still the best part. These people are still my favorite thing about this place.
This is also my favorite part about the job — every day is brand new and it keeps things interesting. "
Now that you've been here for a bit, what about G2 inspires you?
I'm inspired not only by our founders and their commitment to our vision but to the people who were right along with them in the trenches when all they really had was a great idea. It's awesome to work for a place that encourages entrepreneurship. As it relates to my role, I get to work with customers who are just as passionate about their product and company vision. It's cool when those paths cross.
What advice would you offer someone who's just starting out in their career in the sales team?
This may sound trivial but you should definitely want to be a salesperson and not look at this as a stepping stone. Be a student of your craft outside of work hours and ask good questions. There's not always going to be someone available to shadow you and give direct feedback, so take control of your own development.
That being said, G2 creates an environment where you can be as successful as you want to be if you put the work in. They've given me a lot of opportunity for personal and professional growth, but at the end of the day, you have to take ownership of your own career.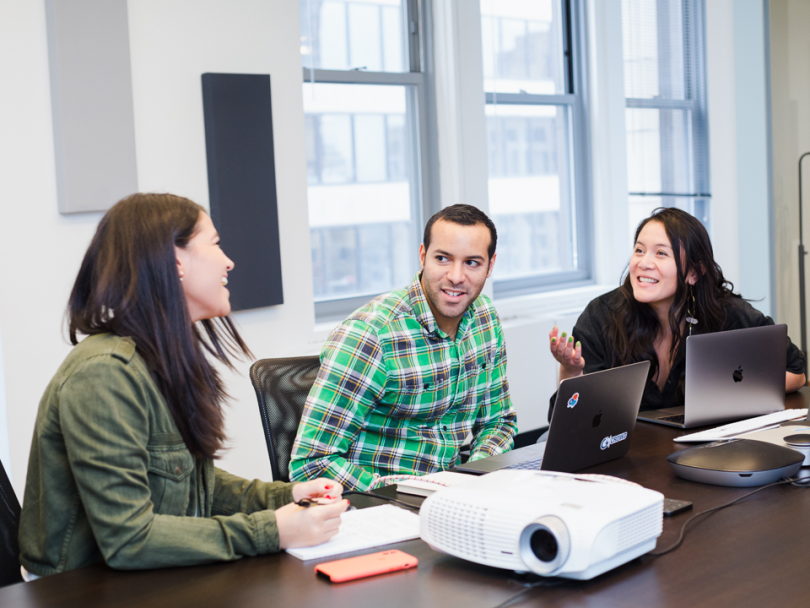 Frances Arville, Senior Account Executive
Frances helps vendors leverage their customer evangelists through their sales and marketing channels.
BEYOND WORK: Frances likes to work out and, when not in the office, you'll probably find her at Crosstown Fitness.
When you took your current role, what about it was unexpected? 
Having been at my previous role for four years, I was most taken aback by all the things I didn't know. It wasn't just the product that was new, but I had to learn a completely different industry, a new kind of sale, how to be collaborative, and how to speak the language of a new buying persona. I was surprised to find out that I wasn't all that I thought I was, which was ultimately super humbling and rewarding. Six years into a full-cycle selling role, and I love the same thing I loved when I did retail and waitressing: I love the close. I love winning.
Six years into a full-cycle selling role, and I love the same thing ... I love the close. I love winning."
Since joining the team you've become one of the best performing account executives — what's your recipe for success? 
Like any role, I'd recommend being well read. Read about the experts in the industry, read about people who are better than you and read about what you don't know. It's important to be aware of your shortcomings and to own what you do not know – that way you can prepare, research and align yourself with people who can help you succeed. One thing my manager, Michelle Vu, has taught me is to 'find your why.' If you can find a reason why you're doing something, everything else becomes easier. 
Having gone through all of that, what sort of candidate do you think would thrive alongside you will do well here?
Because it was a huge hurdle for me when I first started, I look for candidates that are okay with silence and okay with longer pauses. Both the rep and the prospect should have the opportunity to process what's being said and their own thoughts. It shows that you're thinking and living in the moment, versus being a robot or even worse, a know-it-all.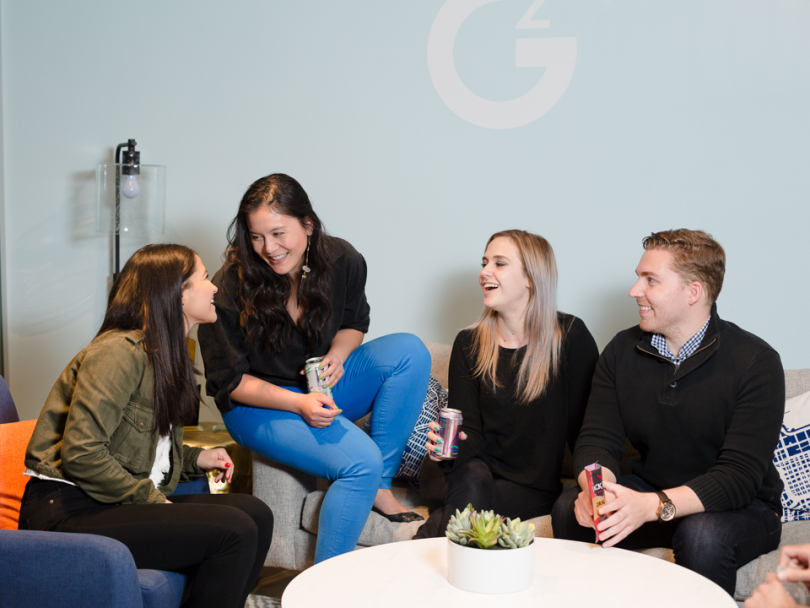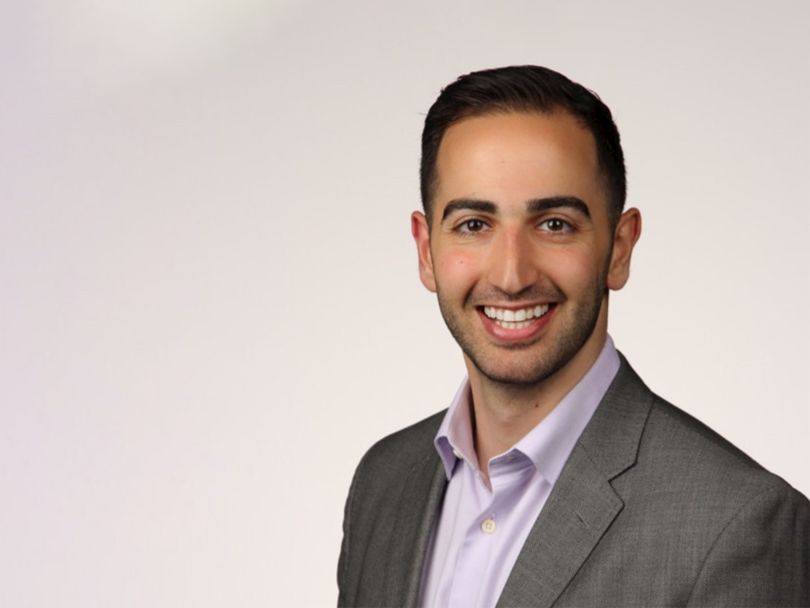 Marty Shamon, Enterprise Account Executive
Marty works with enterprise customers to help make sure they're successfully adopting G2's solutions and are knowledgeable about everything that G2 is offering.
BEYOND WORK: Marty is a huge sports fan, be it football, basketball or baseball. Anything that's collaborative, competitive and goal-oriented, you'll see Marty rooting for a team.
You've been with the company for almost two and a half years, which corresponds with the time the company has been in growth mode. How has working with the sales team changed over that time?
A lot has changed in the last two and a half years since I joined G2. The product and go-to-market have evolved, and team-selling has become more important than ever. Our solutions require a lot of collaboration and our most successful customers are the result of strong G2 team-selling and collaboration.
It really takes a village both internally and on the customer side to make the customer successful. This dynamic is what I love the most about this role."
What made you want to make the switch to G2? 
I worked for a nonprofit and I loved it, but I was really curious about the mechanics of a for-profit business and I wanted to learn more. I didn't really anticipate how much I would have to collaborate across teams, and it really takes a village both internally and on the customer side to make the customer successful. This dynamic is what I love the most about this role.
What's a typical day like for you?
The majority of my time is spent working with my team and interacting with customers. There are usually a few goals for our customers every week, so my day to day is making sure our team and the customers' team are aligned on doing the work necessary to achieve those goals. What's unique about selling for G2 is that there is no software or tangible product. Much of what we're selling is data and strategy. So, it's fun to work with customers to develop strategies to make the data valuable to various teams.