Working in the field of healthcare can be stressful: The projects and the products can have tangible effects on the health and wellness of scores of people, every day. 
It takes a certain kind of someone to wake up and face the overwhelming hurdles the healthcare industry faces, but the professionals at VillageMD are happy to do it. The company's platform provides physicians with tech tools they can leverage to deliver better care to their patients and,  in addition to digital offerings, VillageMD just signed a partnership with Walgreens that will provide physicians with physical space as well. 
VillageMD's commitment to helping communities is spurred by its staff, who rally behind a shared vision of optimizing the aid patients receive. We spoke to some of their staff to learn more about their mission-driven culture.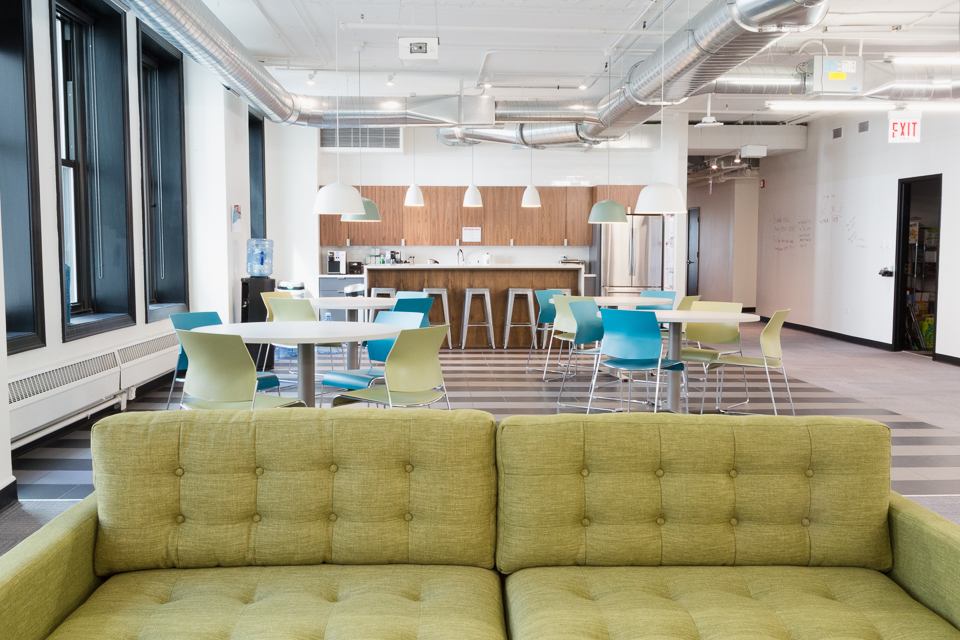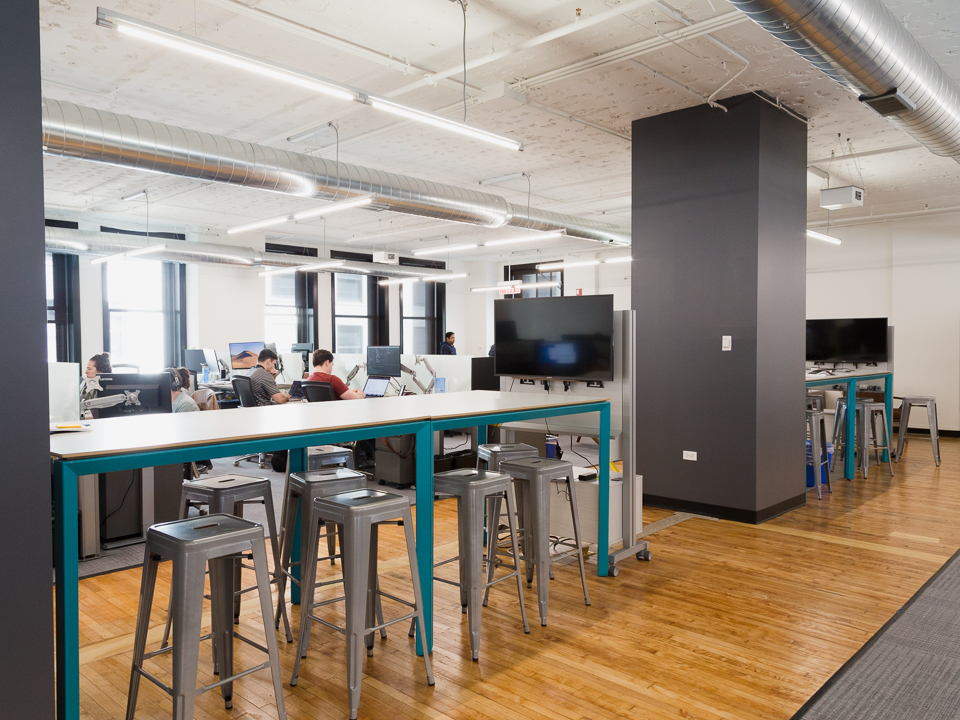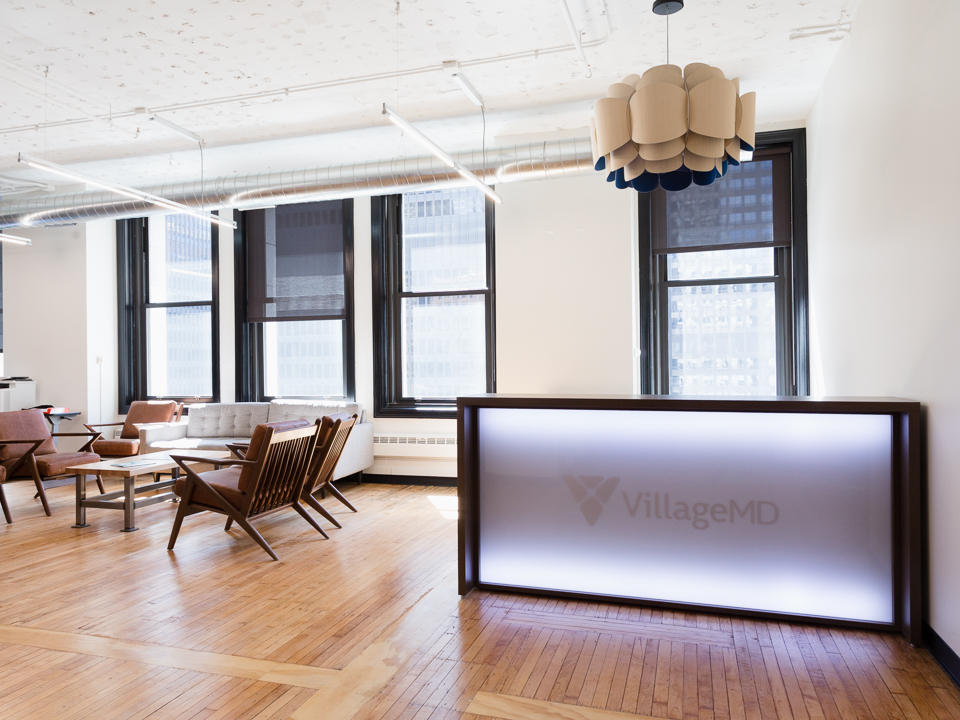 FOUNDED: 2013
EMPLOYEES: 100 locally
WHAT THEY DO: VillageMD's clinical model provides physicians across the Midwest, South and East Coast with data analytics, support services and physician-based care coordination to better serve their patients. The platform can be customized for physicians and patients in each market.
WHERE THEY DO IT: Chicago
IDEAL CANDIDATE: New team members should be passionate about healthcare and should have a desire to remain proactive and humble in working to solve some of the complex challenges in the physician- and patient-facing aspects of the healthcare industry.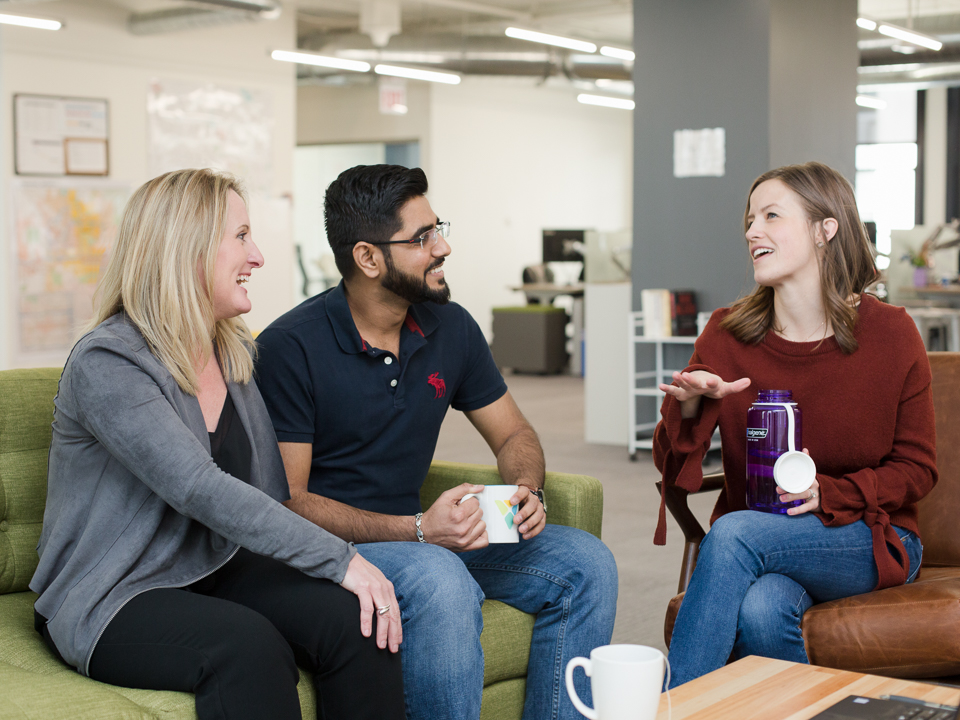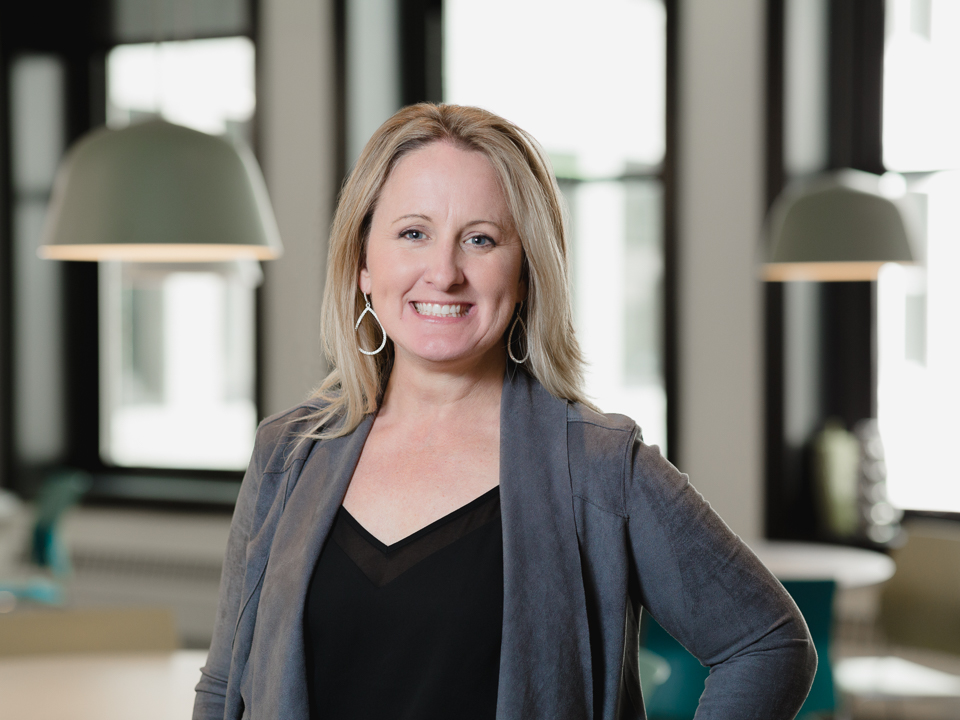 Steph Herndon, Director of Clinical Analytics
Steph's work as leader of the clinical analytics team has her overseeing the development, delivery and adoption of a newly released product suite known as docOS Insights. The suite applies real-time analytics and monitoring support to key performance metrics, healthcare costs, patient utilization and more across VillageMD's markets.
ACING HEALTHCARE: Steph recently started playing competitive tennis and is a member of a local United States Tennis Association club team. Being a learning player has helped reinforce the value of humility and perseverance within her, which she carries to work in her leadership strategy.
You've had a varied career within the population health field, taking on a wide range of duties. What attracts you to clinical analytics above anything else?
I am beyond passionate about the story that medical, pharmacy and social determinants of health data tells about people, families and communities; healthcare analytics allows us to tell these compelling stories. It's an evolving field that helps our clinicians and operators answer relevant and often critical questions about what happened to their patients and populations of the past and what is likely to happen to them in the future. It also supports clinical decisions that doctors and clinical staff will be making to provide the best care for their patients going forward. The human impact we can have on the lives of our patients is a great motivator for me. 
What resources do you use to continue your development as a leader?
One compelling reason for choosing a career at VillageMD was its culture of respect and opportunity for my own leadership development. Our Analytics Vice President Jen Clair is an outstanding role model and professional mentor who leads our team with boldness and confidence. Within the analytics team, I am surrounded by an outstanding leadership cadre with impressive experience who freely offer support and advice, and who embody many of the essentials of great leadership like patience, maturity, and steady and clear decision-making. The company also hosts a quarterly speaker series and maintains a library of literature on leadership and personal growth. 
The human impact we can have on the lives of our patients is a great motivator for me."
What is your favorite aspect of the work you do?
Improving health outcomes for our patients and reducing a population's healthcare costs is extremely hard work, and our primary care clinicians need support through timely, relevant and intelligent reporting. Our analytics team is passionate about finding answers, discovering correlations and uncovering patterns of behavior. It is extremely rewarding to deliver valuable insights to our operations teams and clinicians and witness their hope and excitement when presented with a significant and insightful transformation of their clinical datasets. Sharing the data story with our clinical partners is one of my favorite aspects of the work we do.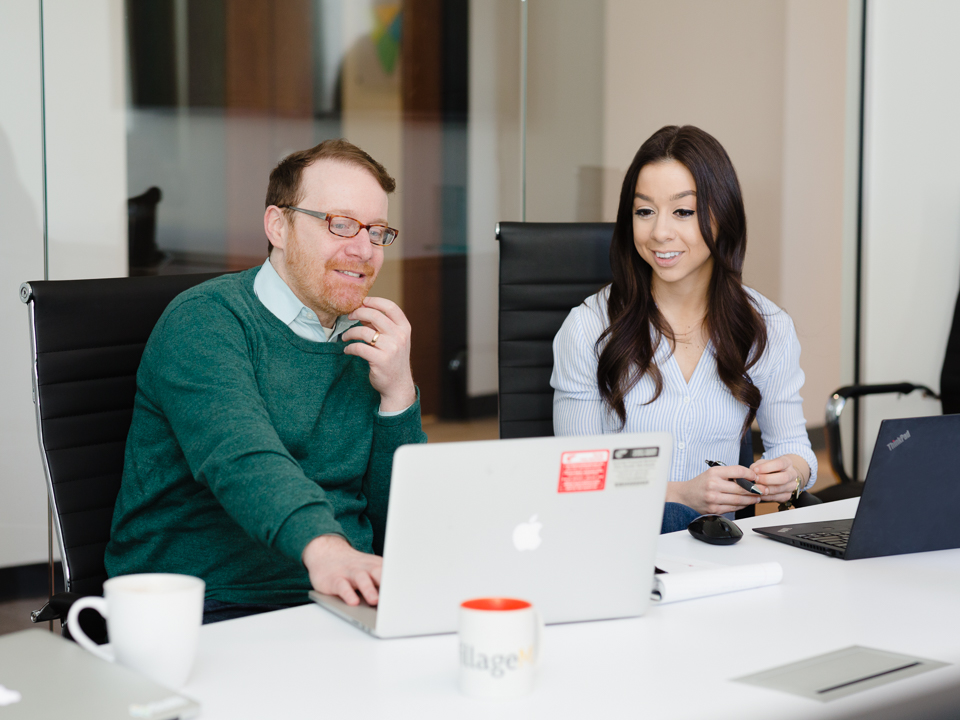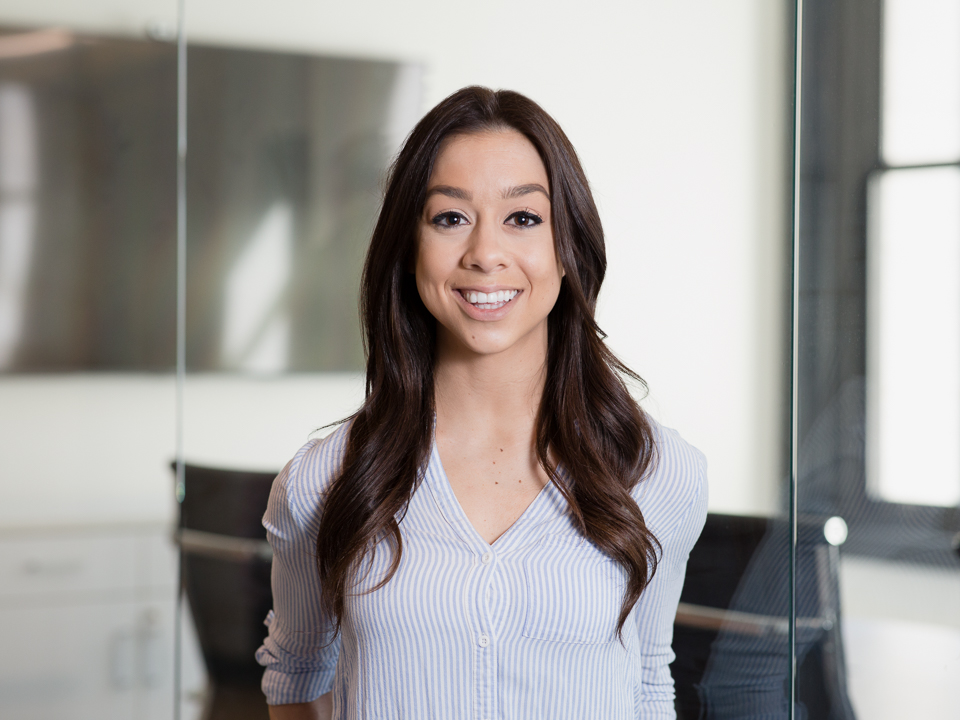 Stacy Warchol,  Manager of Technology Enablement
Stacy is a technology enablement manager, responsible for ensuring VillageMD's operators and care managers have the optimal tools they need to give the company's provider partners actionable insights and quality resources.
ACTIVELY ENGAGED: Stacy loves to stay active and challenges herself physically by participating in a variety of engaging activities like rock climbing, barre, cycling, yoga and boxing. She enjoys the idea of improving her skills over time, in the same way she's working to improve the relationship between healthcare and tech.
What drove you to a career in healthcare?
I've always wanted my career to be impactful and, for a long time, I thought that meant being a clinician. When I decided I was more interested in the technology space, I still felt the need to focus on healthcare. There's something so compelling about working at the intersection of healthcare and tech — an environment that has immense potential to improve and where the outcome of your work can be seen directly in the health and happiness of patients.
What is your favorite aspect of VillageMD's culture?
So many organizations and teams put up artificial barriers to really completing what needs to be done, leading to feeling like you are always running in place. One of our core values is 'getting stuff done' and everyone has that mentality, so not only does that mean we are always setting and achieving goals, but that when we are blocked by something, there is an entire support system ready to help remove those barriers and get our work back on the path to completion.
[...] when we are blocked by something, there is an entire support system ready to help remove those barriers and get our work back on the path to completion."
How do your office and your teams support your culture? 
VillageMD is home to a wide variety of employees with different work styles. We have teams in technology, population health, finance and legal who are all working on different projects and have different needs when it comes to the best space for them to roll up their sleeves. Our office design accommodates space for everyone, whether it's a cozy couch to have coffee and talk about ideas or a room equipped with an entire wall of whiteboarding space for cross-functional groups to converge and map out their plans. Working at a desk can certainly be productive, but I usually hear the most innovative conversations in our open collaborative spaces.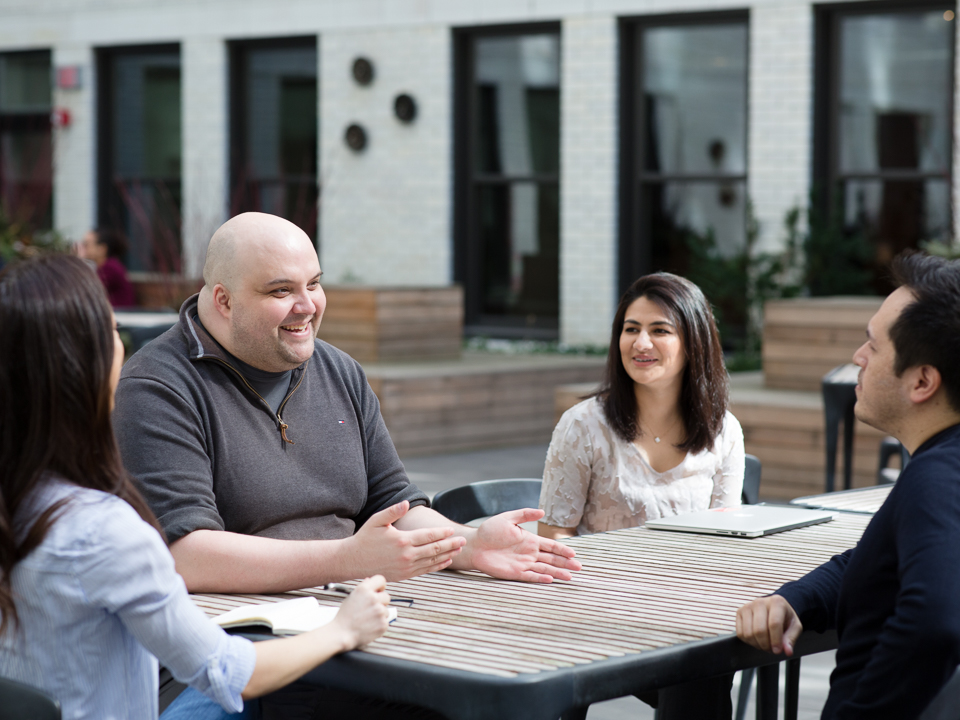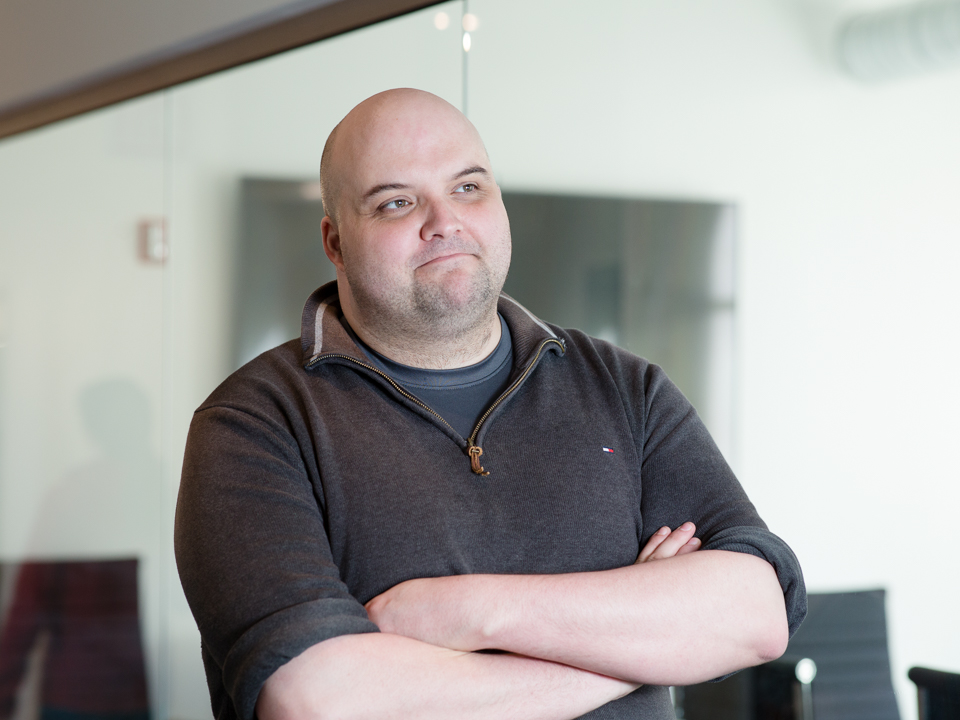 Britain Cox, Software Engineer
Britain is a software engineer, whose team acquires and processes healthcare data that helps the company make informed decisions, which ultimately benefit patients nationwide.
FROM CODE TO INK: Britain practices the ancient, international art of calligraphy in his free time. The precision necessary to be a proficient calligrapher translates well to working in a career based in data.
What specific challenges are your team working to solve?
There is the oft-repeated criticism that healthcare is fragmented. The presence of so many different providers, vendors and payers make navigating the field quite challenging. However, this fragmentation does serve a purpose, at least in the realm of primary care. Medicine is a very personal subject and it makes sense that there would be a wide variety of options to accommodate personal taste. Our challenge is to work with this variety, rather than try and eliminate it.
There is much to be learned from the different approaches and perspectives that each team member displays in their work."
How important is getting and delivering feedback within your team?
Sometimes very important, and sometimes not at all. Communication is essential to the team as it informs us of the different needs and concerns around any given project. However, our team is filled with talented, enthusiastic people all working toward the same goal. The feedback the team provides is an invaluable source of learning and improvement. At the same time, there is much to be learned from the different approaches and perspectives that each team member displays in their work.
How would you describe the culture at VillageMD?
VillageMD has a very welcoming culture. The people are all passionate about the mission and care deeply about producing quality results. We have the added advantage that the present challenges are very engaging and rewarding. This fosters an atmosphere where collaboration is richly rewarded and success is deeply gratifying.