As Vivid Seats continues its upward trajectory under the new leadership of CEO Stan Chia, they've embarked on an ambitious mission to build a world-class engineering team that's powering one of the world's largest ticketing platforms. We stopped by the Vivid Seats offices to talk with a few of the minds behind the tech platform and saw just what kind of growth the team is going through.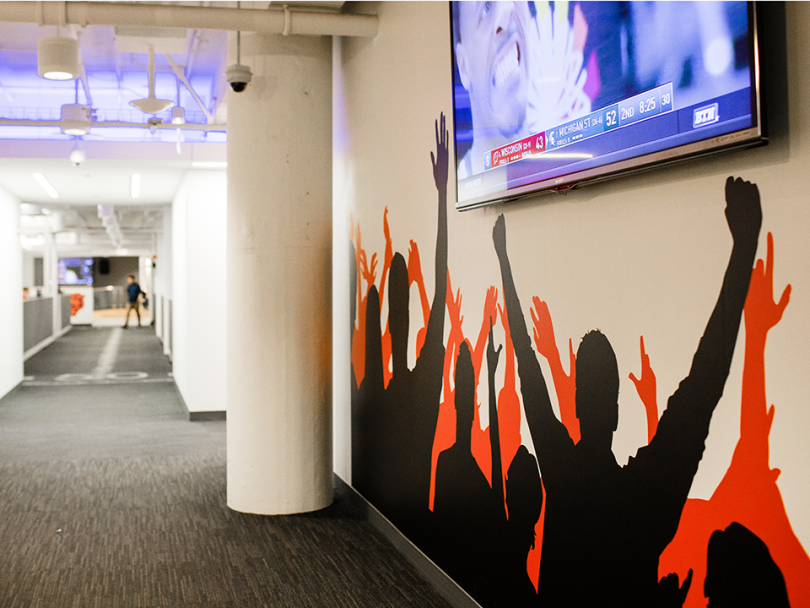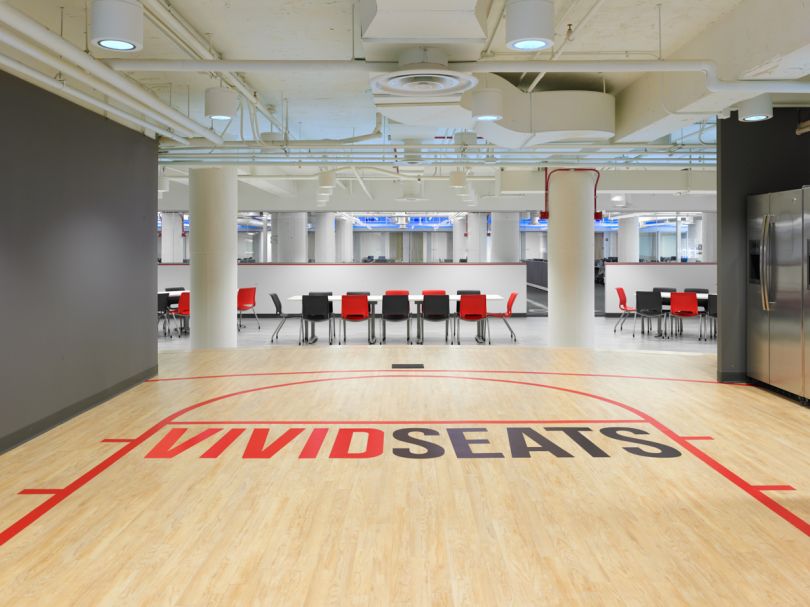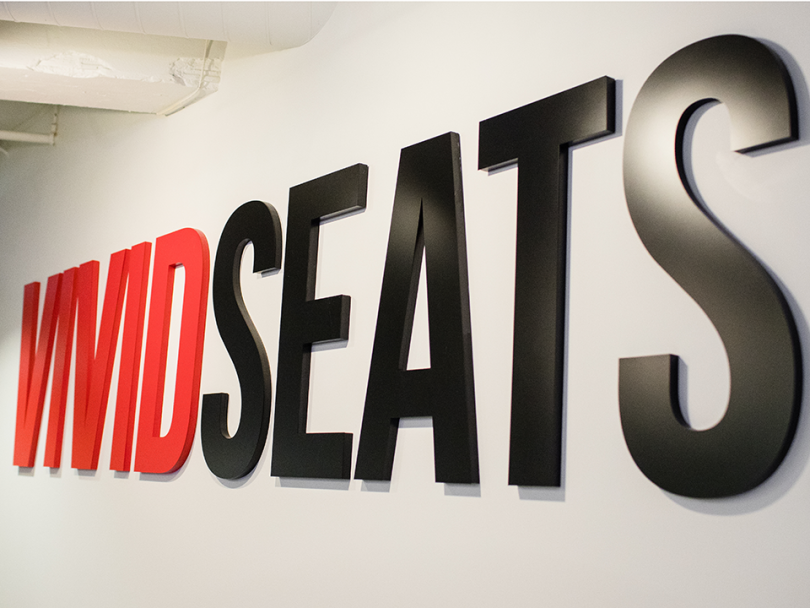 EMPLOYEES: Greater than 500
FOUNDED: 2001
WHAT THEY DO: With security, safety, and reliability at the forefront, Vivid Seats is the largest independent online ticket marketplace, sending tens of millions of fans to live events every year.
WHERE THEY DO IT: Chicago — headquartered near the West Loop, right next to Ogilvie, French Market and the heart of downtown.
PERKS: Great health benefits, generous parental leave, unlimited PTO, monthly gift cards and discounts on tickets, and the usual suspects, including casual dress and beer on tap.
CHIA AT THE HELM: CEO Stan Chia has already had successful careers with some of the biggest names in tech and is now gearing up to continue Vivid Seats' ascent to new heights.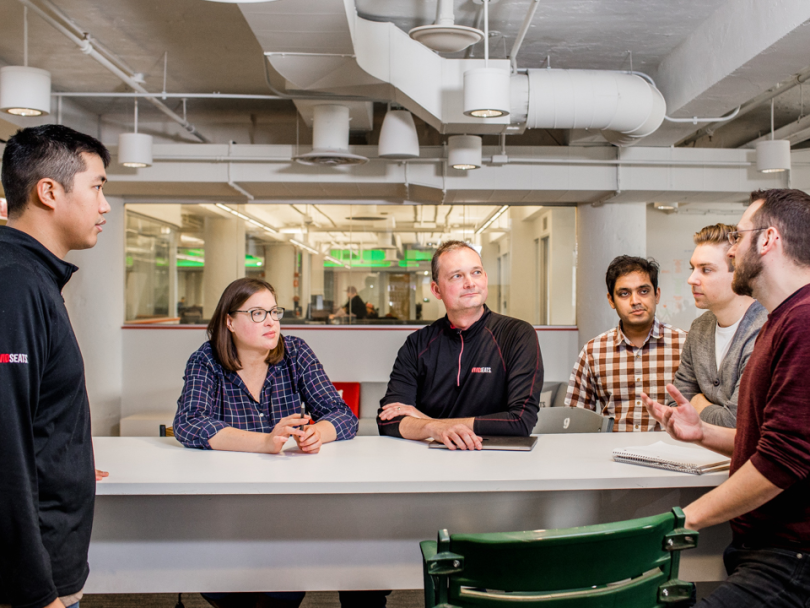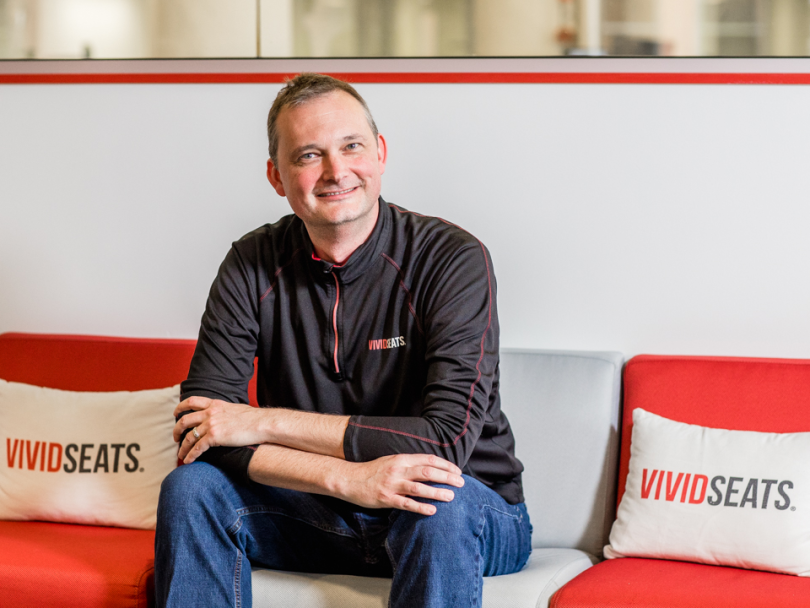 Jon Wagner, CTO
Jon is responsible for the software engineering, DevOps, data engineering and data science teams — or, as he puts it, "In reality, because the team is so talented, it's my primary role to be an enabler and focus the team's efforts."
BEYOND WORK: Jon loves theater and musicals and sings opera with several musical groups — which, incidentally, is one of the reasons he joined Vivid Seats.
What about Vivid Seats got your attention? Why did you decide to join the team?
I'm a sports and music fan and what sort of a fan doesn't want to work with live events? That got me to pick up the phone. Before I joined, I had met Stan, our CEO, and I knew that he would be building the type of company I wanted to join. Then, when I met the rest of the team, I was sold. We have a lot of smart and motivated people here, in a company where everyone can make an impact on the business and tackle big problems.
Vivid Seats is such a rare opportunity that I didn't hesitate to sign on. It's one of the best, untold success stories in Chicago. I get to work with a lot of talented people in a business we can all relate to: live events. Everyone has a favorite team or a musician or an artist they love, and we help people see them in person.
How will working as an engineer at Vivid Seats look different from any other company?
The first thing engineers will notice is that our culture is really open. If there's an engineer on the team who doesn't understand how their work is making a difference, then I've failed. Nobody wants a job where they can't tell if they matter. What's unique about the Vivid Seats environment is that we're so transparent about how the pieces fit together. If there's a question about why we're doing something, the managers have the answers or they can just Slack me directly.
That openness flows throughout the design and engineering process. Everyone gets a view of the systems we're building. It's a great way for new engineers to develop key skills and for more experienced engineers to have the opportunity to cross-train in other areas or train and mentor newer engineers.
The first thing engineers will notice is that our culture is really open."
What sorts of problems are your team focused on solving right now?
Currently, the engineering team is upgrading all of our systems due to growth. We have efforts from the bottom to the top of the stack: cloud and data architecture, platform and microservices, business workflows, UX optimization, mobile and native development — all of it.
Our data team is undertaking a major effort to make data run through the company like tap water. Our marketplace team is focused on making the buying and selling process the most trusted and friction-free market in the space. It's my main focus to make sure all of these efforts enhance each other. Everyone needs a challenge — and this is a big one.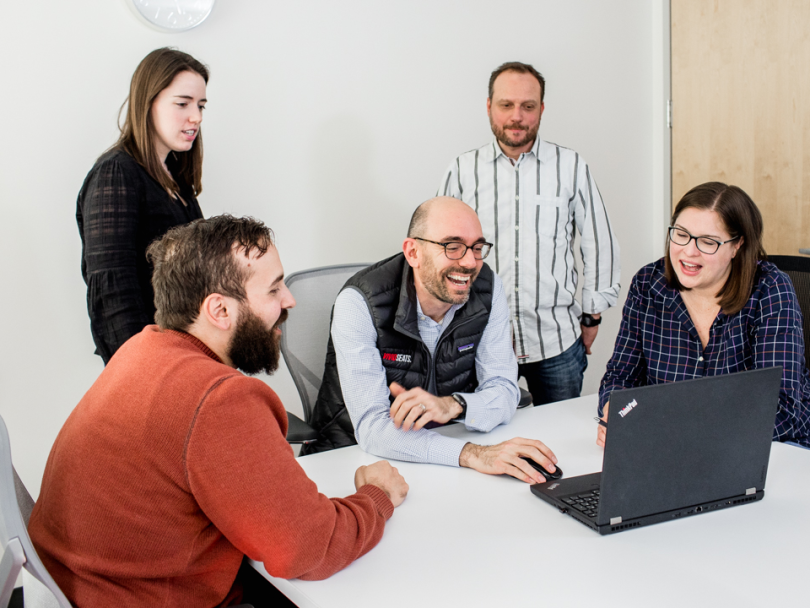 Mike Piacenza, VP, Pricing
Mike leads the pricing team, which is responsible for ensuring Vivid Seats' prices remain the most competitive in the market.
BEYOND WORK: Mike is an avid, and sometimes competitive, cyclist. As he says, "Cycling is a fantastic hobby for data nerds because there's no shortage of statistics to pour over post-race."
Vivid Seats has grown a ton since you joined the team — has that changed the culture and technology on the ground?
Vivid Seats has changed a lot since I started five years ago, but one thing that has remained constant is our speed. Our culture is one of moving fast, reacting to change and pushing ourselves to do more than we thought possible with the resources we have. These days, we are able to make more investments in ourselves and our technology, and these investments change what's possible and will allow us to move even faster.
The technology team is way more fun than when I started — but this could be due to my subpar, fun activity-planning skills. When I was in charge of coming up with activities, they usually involved ordering a pizza and hacking on something after work. And, while some people enjoy that sort of thing, these days we've got some amazing office staff and an HR team that really takes it to the next level. We're talking ax-throwing, Bears games, concerts, happy hours, fitness challenges, wellness weeks — the list just goes on. As we've grown, we've encouraged and supported activities that promote a healthy work-life balance, skills development and team-building.
Our culture is one of moving fast, reacting to change and pushing ourselves to do more than we thought possible with the resources we have."
You've been with Vivid Seats for nearly six years —  what keeps you excited to head to the office every day?
For me, Vivid Seats is a continually evolving set of challenges and has provided the opportunity to grow my own skills in areas I never would have imagined. As a technologist growing our pricing function, there is no shortage of things to learn. There is also so much opportunity for technology, data and analytics to make a difference for our business and our customers. It's an exciting time to be on the data team at Vivid Seats.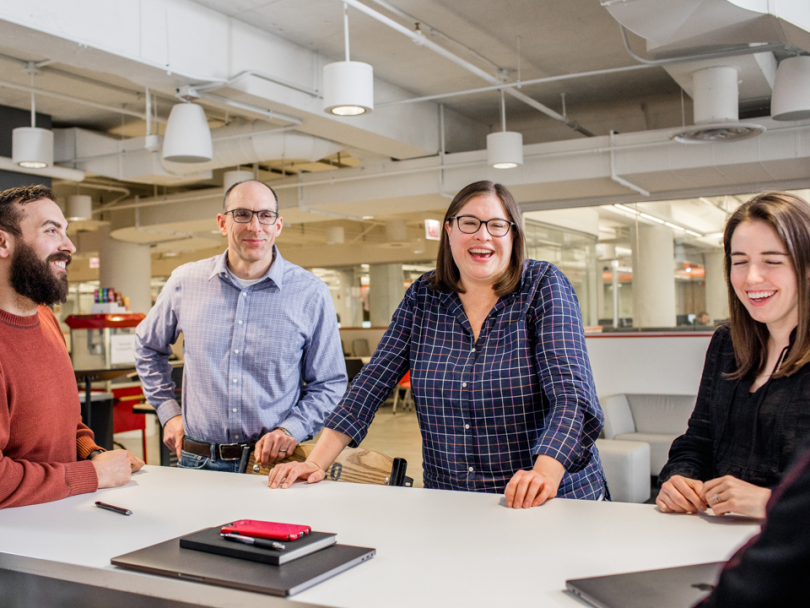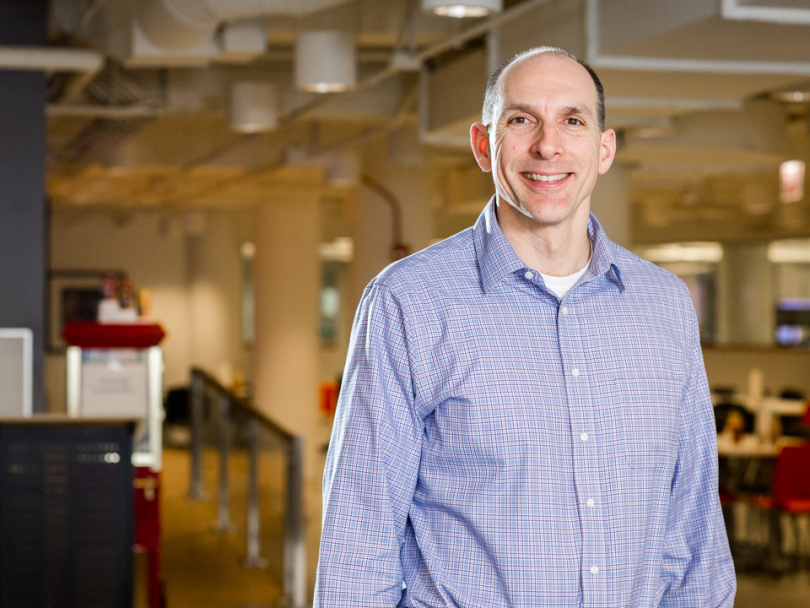 Jay Hakim, Director of Data Engineering and Data Science
BEYOND WORK: Outside of work, Jay is probably working on a house or car project using his want-to-be Bob Villa skills.
You're building something of a world-class engineering team. What sort of people are you looking for to join?
I really look for people who have a passion, whether in business, technology, culture or anything else — I want people to tell me why they want to work here and to show passion. I also look for people who have excelled at something by diving into the details, understanding how it works, and doing great things with that knowledge. My thinking is if they can do it there, they can do it here. I also look for people who are collaborative, who can share a concept, design or thought, and are comfortable with the team building upon it and testing it for workability.
What makes your team a world-class team compared to other teams in Chicago and beyond?
To me, a world-class team doesn't have an ego. Everyone is looking to pitch into the goals of the team, regardless of whether it's their personal goal or not. Once you have people working together like this — and not a collection of individuals — it's really a neat place to be. The team is so highly productive, and they have fun doing it.
Once you have people working together like this — and not a collection of individuals — it's really a neat place to be."
If you could ask prospective members of this team one question, what would it be? How would you want them to respond? 
I like to ask people about one of their favorite projects and ask why it is one of their favorite projects. I look for passion, how they worked with others and results. I want to see if this transfers to the type of work, culture and technology we have to offer.