Step into the offices at Relativity, and you'll quickly realize that getting involved in the community outside of the day-to-day work and continuing to build culture is just part of daily life at the company. 
For Emily Messer, that means leading the Relativity Women of the Workplace Community Resource Group, a collection of colleagues working together to support the attraction, engagement and development of women at Relativity. And for Will Syvongsa, that means speaking about his role in the LGBTQ+ community at Relativity's annual conference. That's not to mention the other community resource groups at Relativity, which include Blacks in Tech, Relativity Pride, and Faces of Relativity.
No matter who you are, a number of highly varied community resource groups and opportunities — ask any team member about the annual holiday and summer parties or the annual bake-off — give staff the ability to organically strengthen and widen the company's cultural arms. We spoke to a few of Relativity's team members about how their work fits into the ever-changing culture and how they're driving what it means to be a Relativian.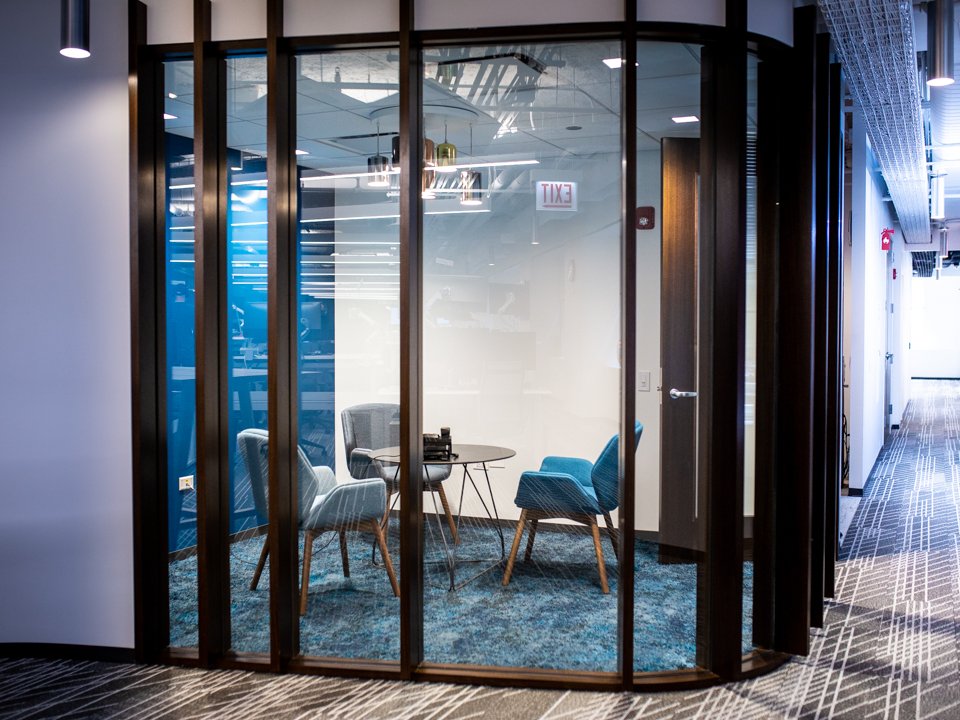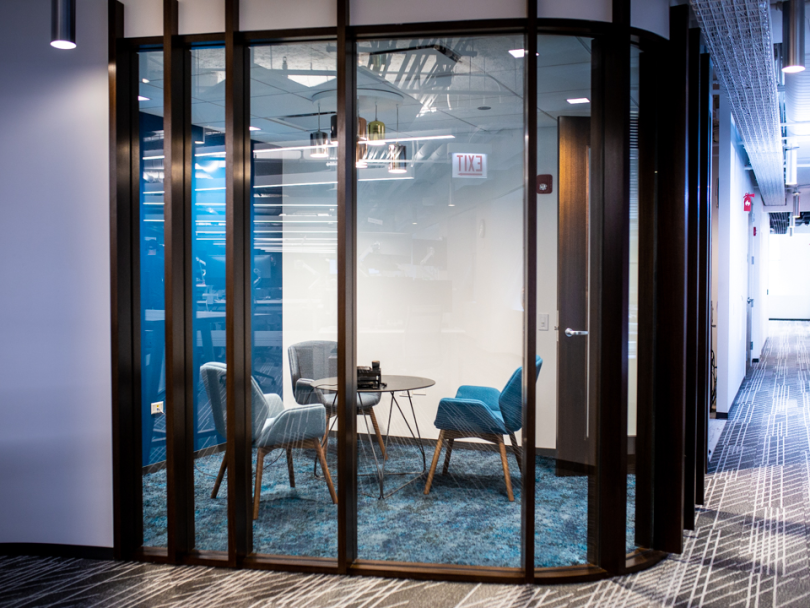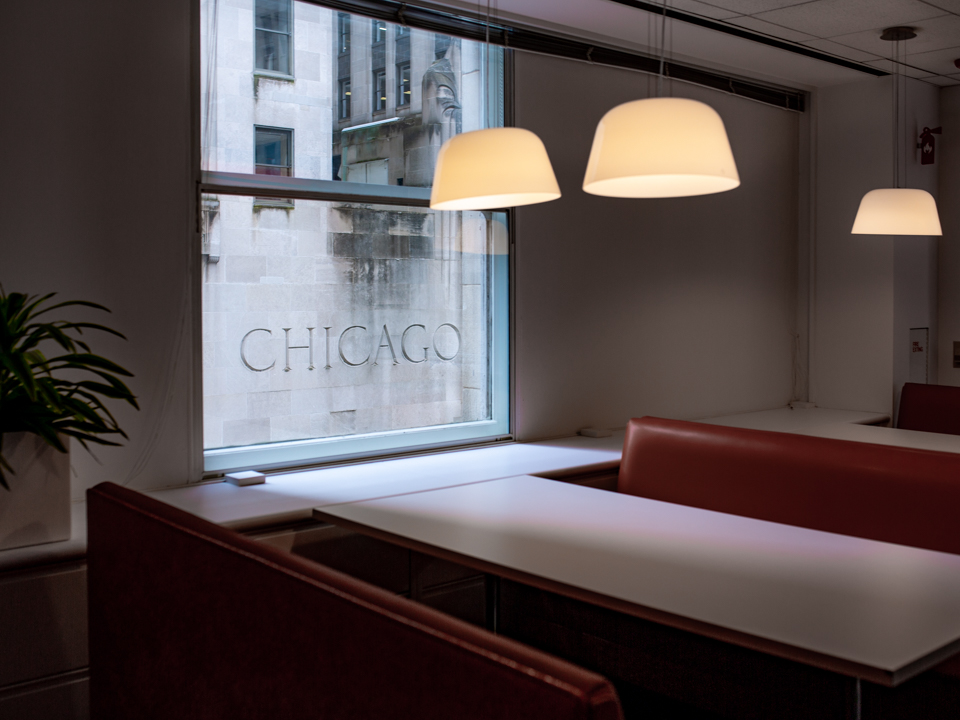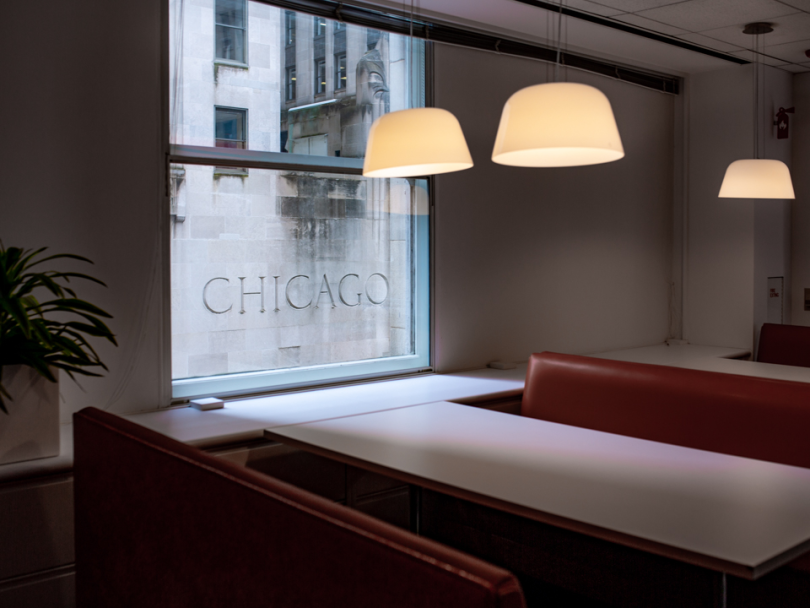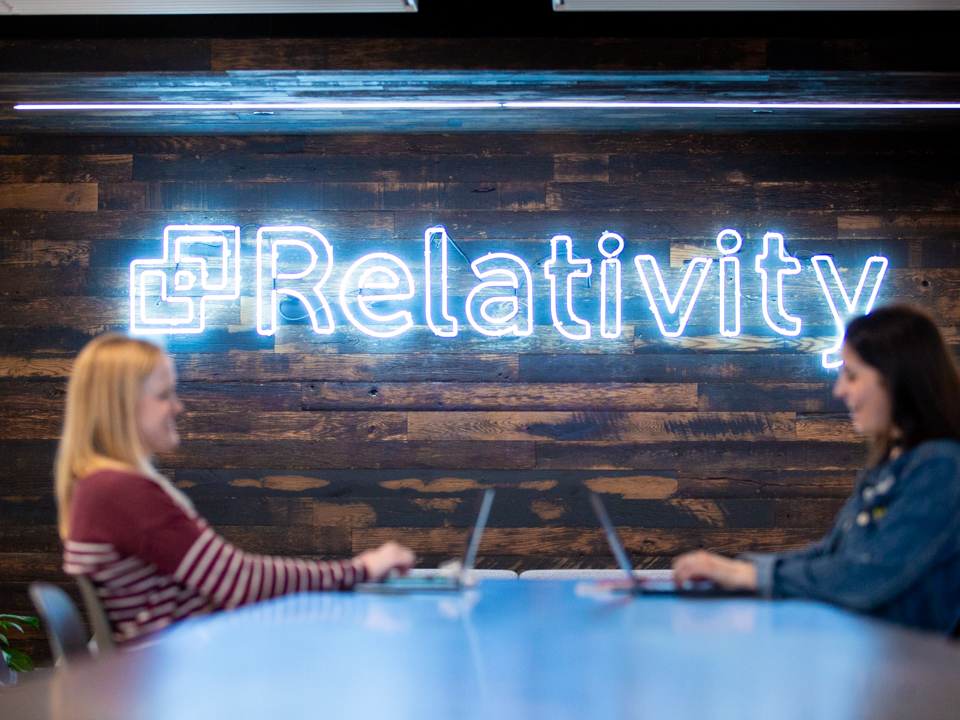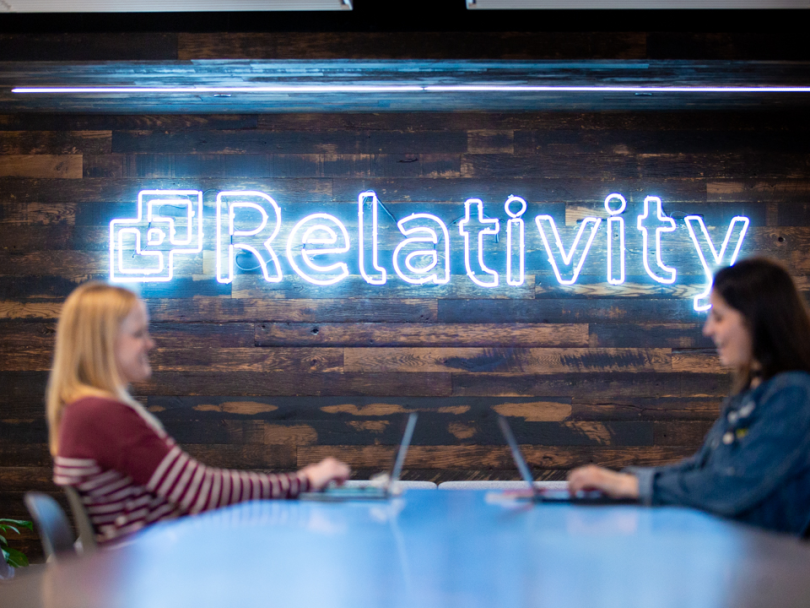 FOUNDED: 2001
EMPLOYEES: 850, around 750 and counting locally
WHAT THEY DO: Relativity provides and maintains a cloud-based solution for storing and analyzing the large volumes of data generated during the discovery processes of litigation, internal investigations and compliance projects.
WHERE THEY DO IT: Chicago
PHILANTHROPY AND A FESTIVAL: Relativity Gives is devoted to giving back to the Chicago community. It donates tens of thousands of dollars to schools each year and offers staff many opportunities to volunteer. The company also hosts Relativity Fest — a multi-day annual user conference featuring hundreds of speakers, workshops and labs. Last year's four-day event drew over 2,000 attendees, and this year marks the 10 year anniversary of the event.
PRODUCT FOR THE PROS: In the legal world, no one can afford to have a product fail or be overly cumbersome — Relativity's product team understands this idea well.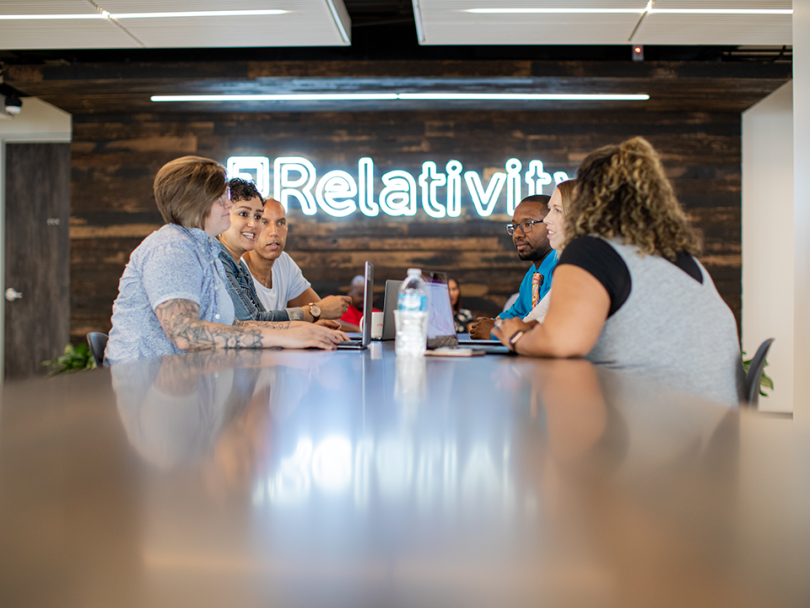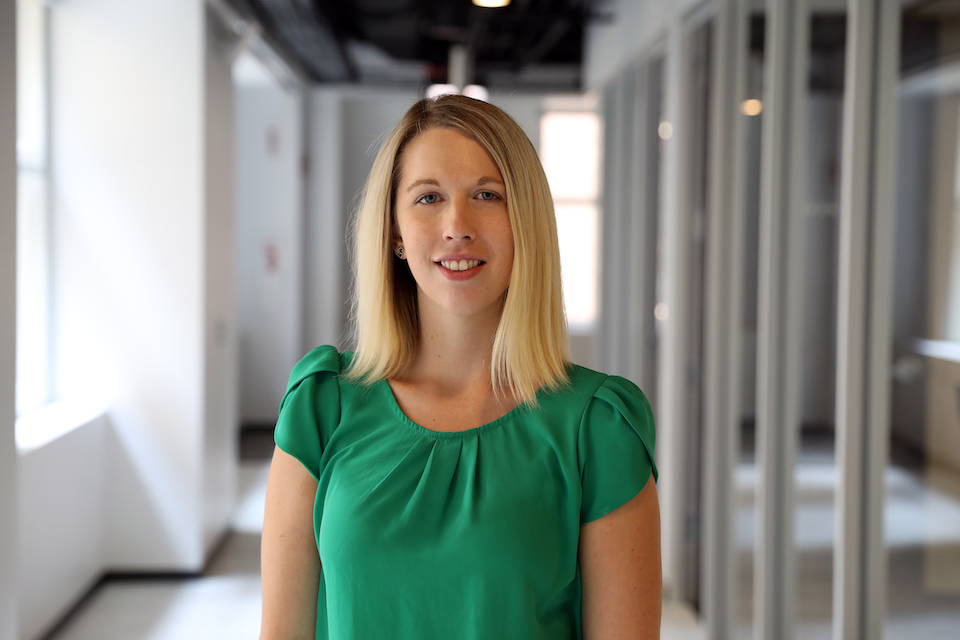 Emily Messer, Director of Customer Success Content
Emily leads the teams responsible for creating the materials — like documentation, trainings and certifications — customers use to educate themselves on how to best leverage Relativity's products.
COOKING UP SUCCESS: Emily loves food and cooking shows. She enjoys watching chefs get creative and being exposed to new recipes and ingredients. This motivates her to try new dishes in her kitchen or to taste new flavors when she travels.
Tell us more about the Relativity Women of the Workplace (RelWow) group you lead. 
A core pillar of RelWoW is professional growth. We put on several programs a year touching on topics like personal branding, leadership development, diversity and more. Not only can attendees learn something at each event, but our volunteers also gain valuable experience. They learn to lead meetings, mobilize groups of peers, create content, use public speaking skills and much more. Ultimately, we're trying to develop talented women so that we can promote, retain and create a reputation that continues to attract them to Relativity.
 
One of the best parts of my job is guiding the managers on my team along on their own leadership journeys."

How important is mentorship to what you do, and what have you learned from it?
One of the best parts of my job is guiding the managers on my team along on their own leadership journeys. I will never get tired of seeing new leaders come to understand what it's like behind the curtain of management, especially when they realize the impact they can make by helping others in this capacity. I also learn and grow with each mentorship. In order to share my stories, perspective or advice, it requires me to reflect deeply and reevaluate what I know and believe in order to communicate those thoughts effectively and meaningfully.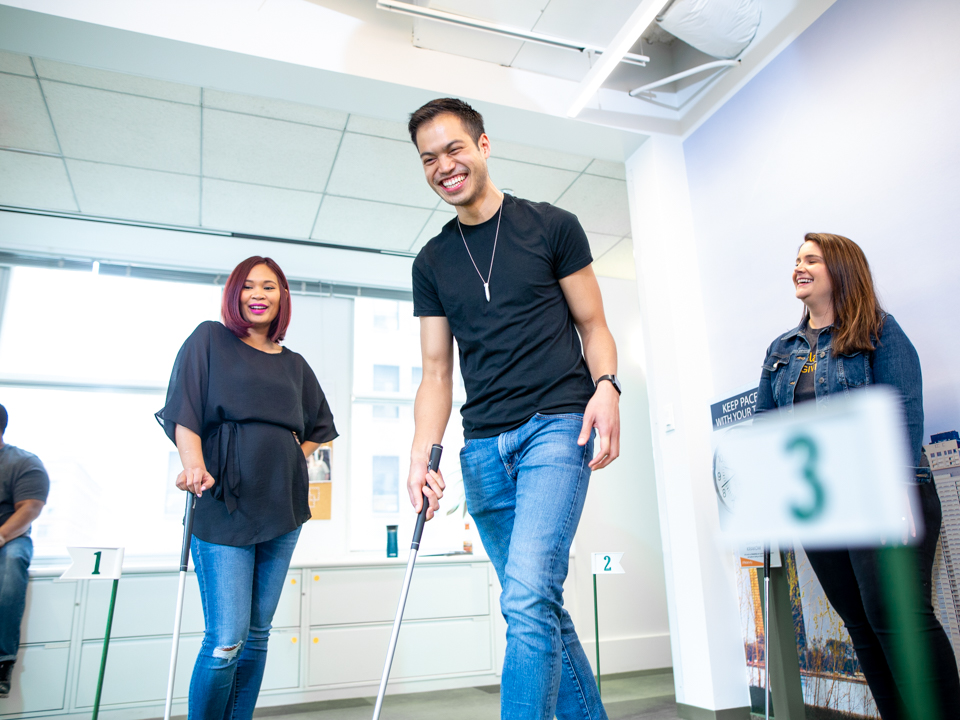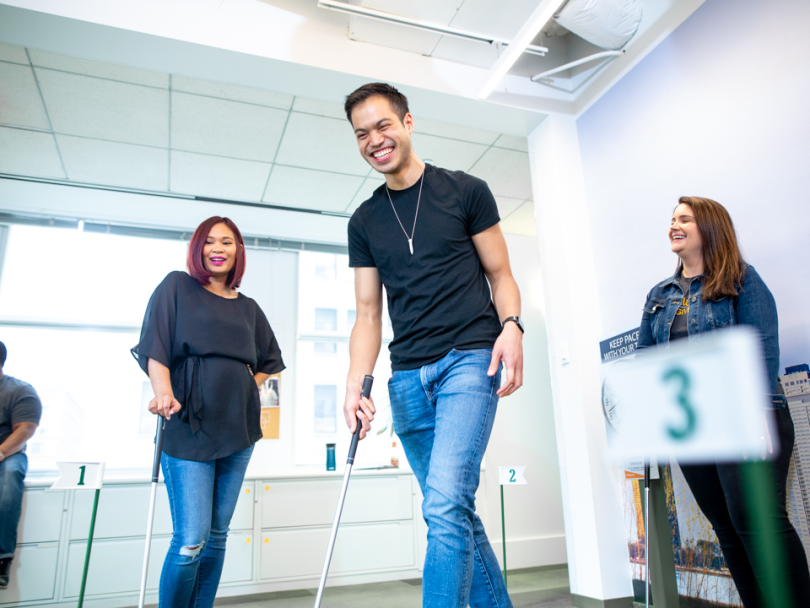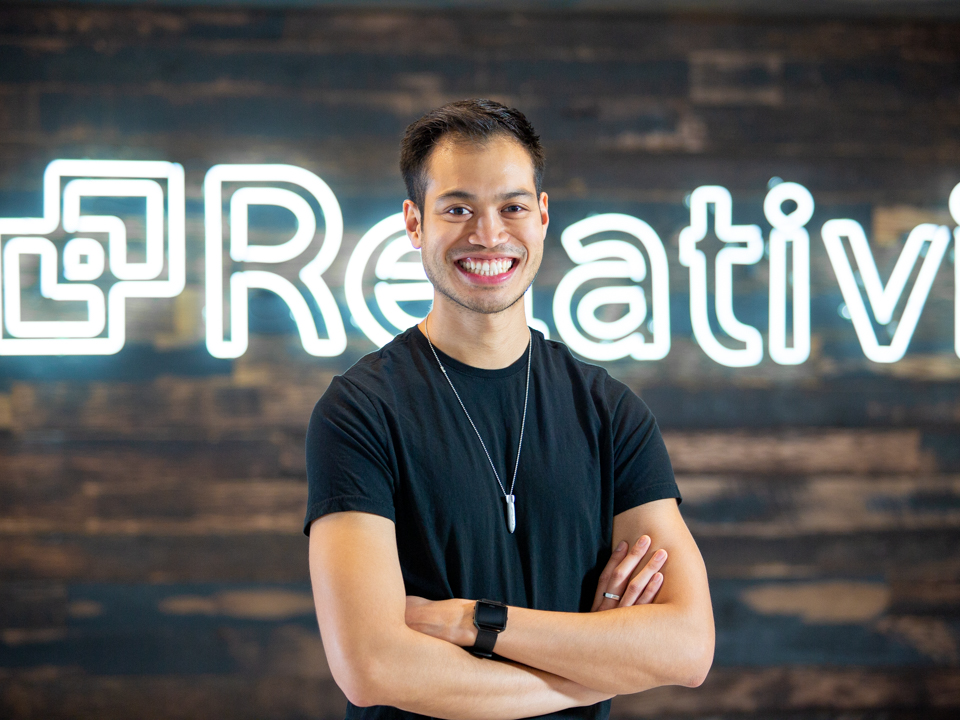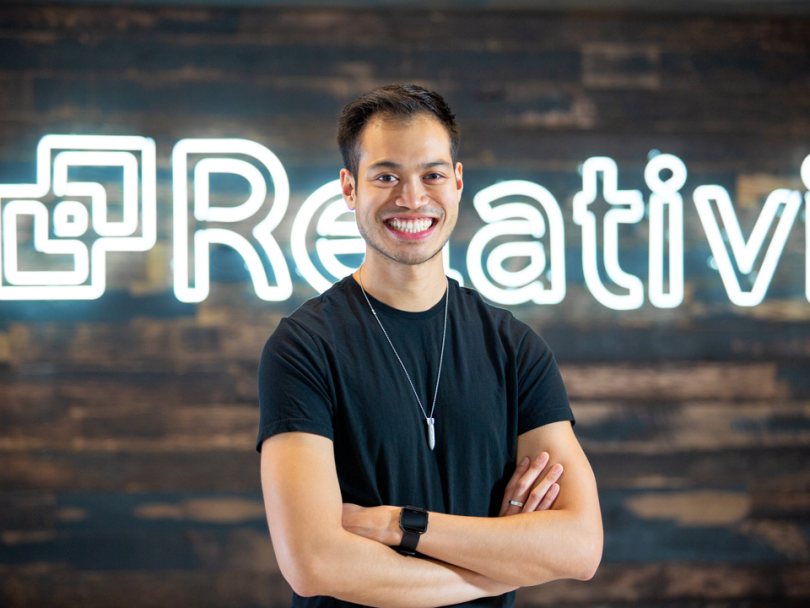 Will Syvongsa, Senior Technical Business Analyst 
Will acts as the bridge connecting developers creating product to the customers that use it. He champions both groups — balancing the technical complexities of each product with overall usability. Lately, his attentions have been focused on the company's fast-growing SaaS product, RelatvityOne. 
RUNNING TOWARD GOALS: Will enjoys working up a sweat with a good run. He engages with the running community in Chicago and appreciates the camaraderie within it, which he says keeps him accountable and enhances his skills as a leader when he can motivate others to run. 
Tell us more about the Relativity Pride community resource group you help lead. 
Relativity Pride is a community resource group I hold dear to my heart. We spend so much of our lives at work, and individuals need to know they feel safe and belong. The biggest win for me is that there is a group of people available to answer questions about LGBTQ+ related issues or share relevant news around the community. Relativians have been able to open up more because of this group, including me.
 
Diversity and inclusion is not easy, and I'm glad Relativity is giving all of us the chance to explore it more."

What have been some of your favorite recent company culture events?
I always really enjoy the events that guests are allowed to attend, like our summer picnic or holiday party. These events are always a blast because my guests can immediately tell that we're a great company and immediately ask when next year's event will be.
Separate from events, I have really enjoyed our diversity and inclusion initiatives. At our last annual user conference, I was given the chance to speak on a panel about diversity and inclusion as it pertains to our industry, and it was very humbling to not only be seen as an expert but also learn from the audience and fellow panel members. Diversity and inclusion is not easy, and I'm glad Relativity is giving all of us the chance to explore it more.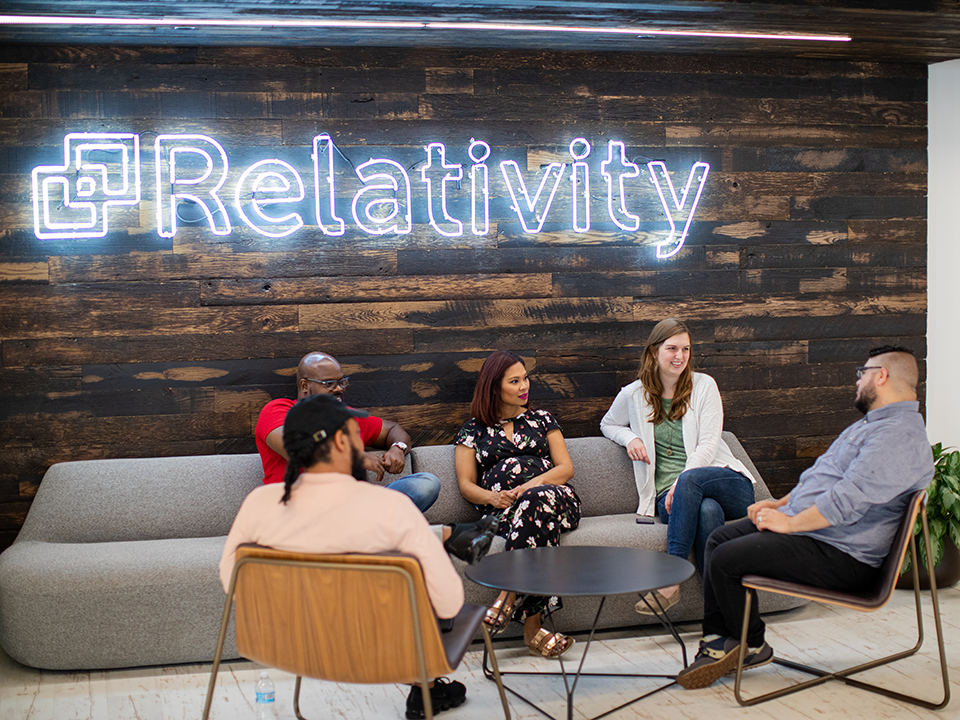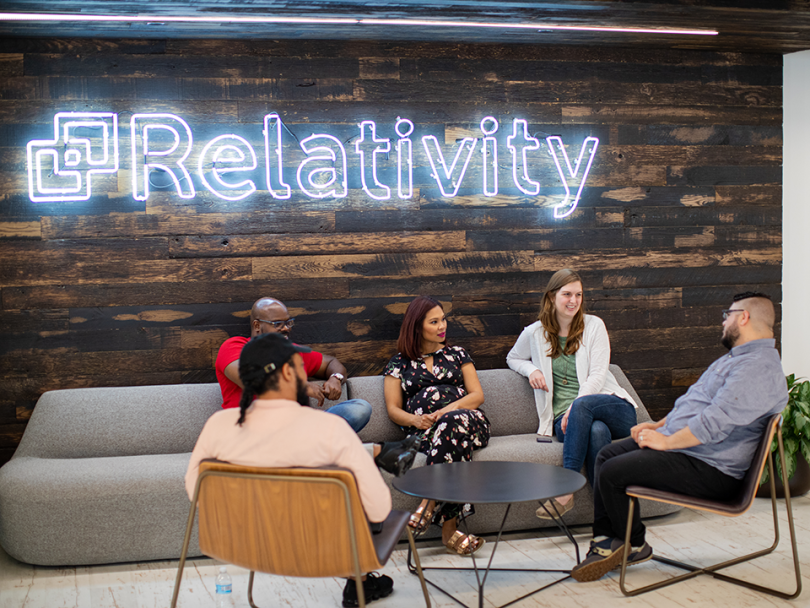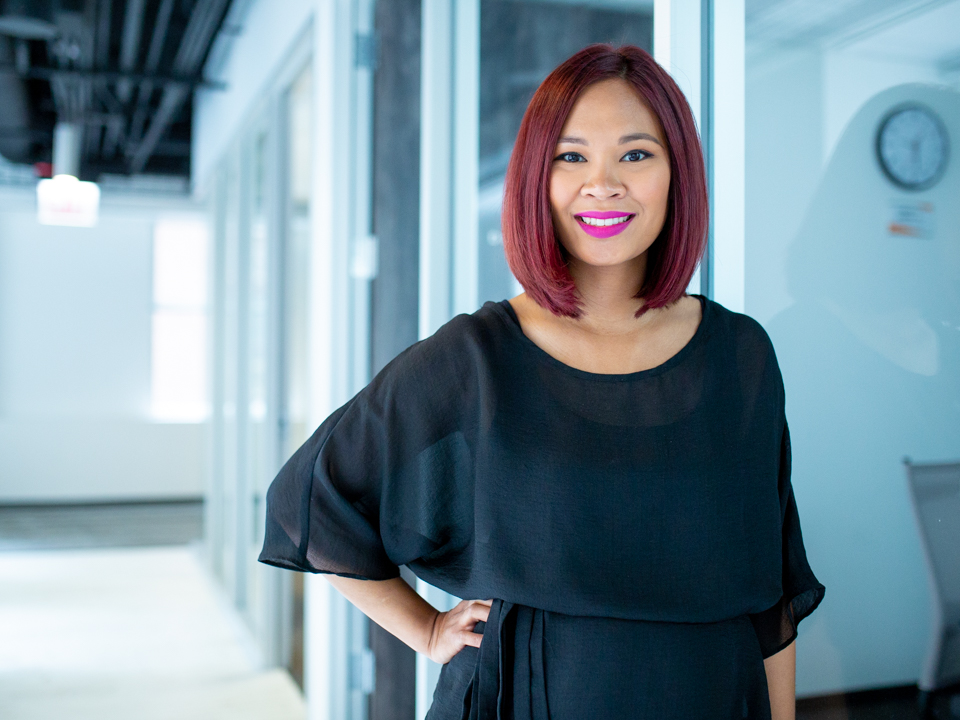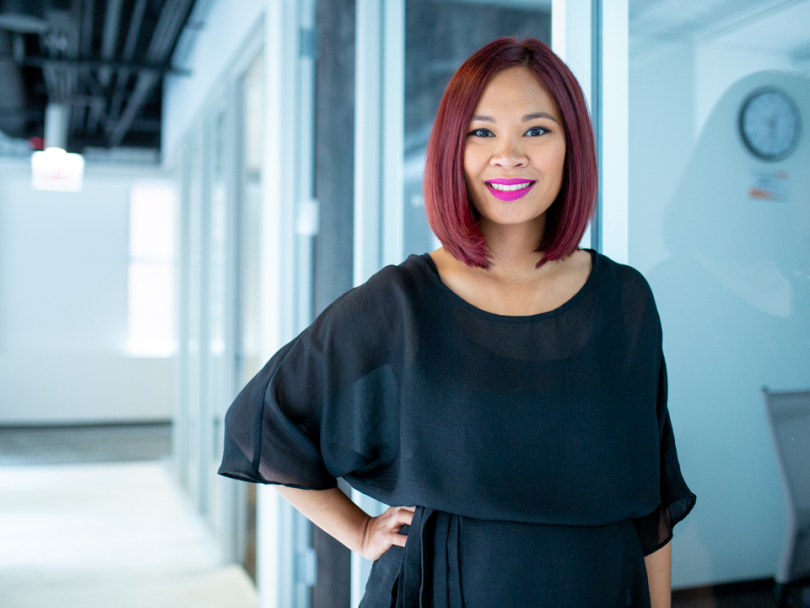 Jen Westropp, Director of Talent Development and Performance 
Jen oversees Relativity's talent development, HR systems and analytics, talent management, and diversity and inclusion teams. Staff across the enterprise are her main point of focus, and she is responsible for the strategy, programs, content and culture that contribute to their overall growth. 
COOK, COORDINATE AND CARE: In between caring for two children and preparing for the arrival of a third, Jen loves to cook and plan parties. Juggling childrearing, event planning and being a chef has taught her valuable lessons in time management and has informed her work at the company.
Tell us more about the Working Moms community resource group you lead. 
I was the first person to use the parental leave policy when my son was born six years ago. When I returned from leave, I struggled with how to balance my new role as a mother with my professional world, and I knew there were others who had similar struggles. The Working Mom's group brought a community of women together to connect, relate and help other new mothers as they navigated back into the workplace. We've done some really cool things like get dedicated mother's rooms and help create offboarding and onboarding plans for new moms.
What are some other things that have positively influenced Relativity's culture?
We believe that in order to grow the business, we need to grow our people. So, we are committed to ensuring that people experience that from onboarding throughout their entire career. We do this through our commitment to a feedback and coaching culture. We promote continuous growth by setting career development goals backed by check-ins with leaders, providing access to internal learning content, and having a healthy training investment policy.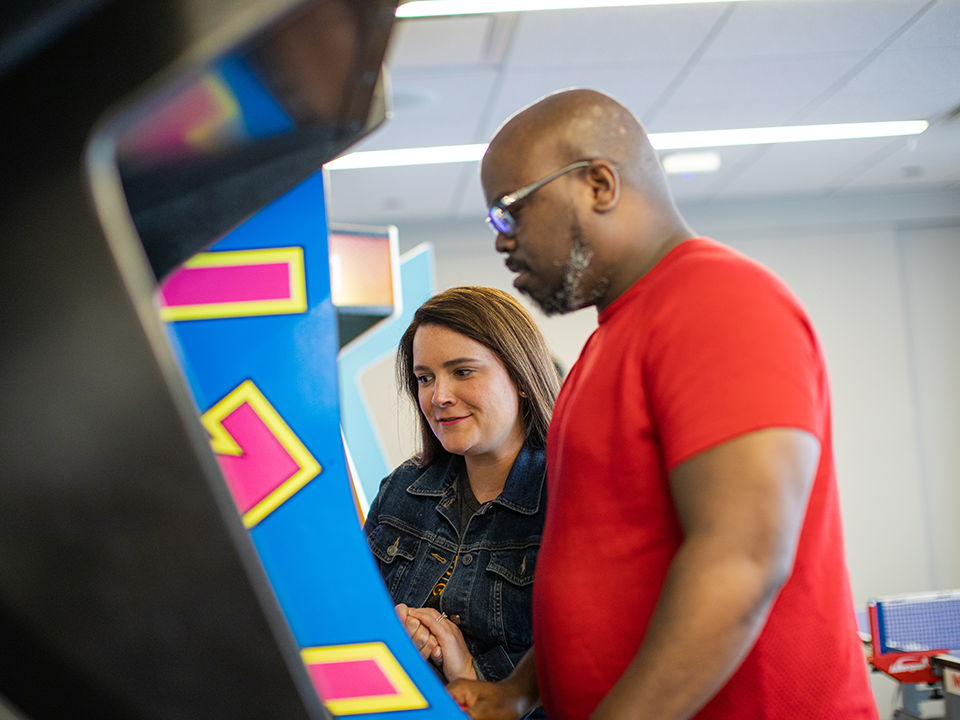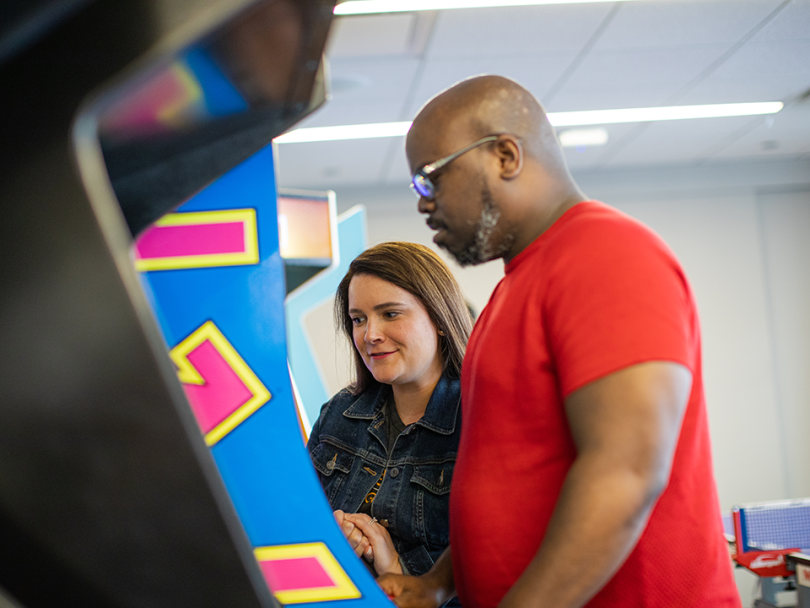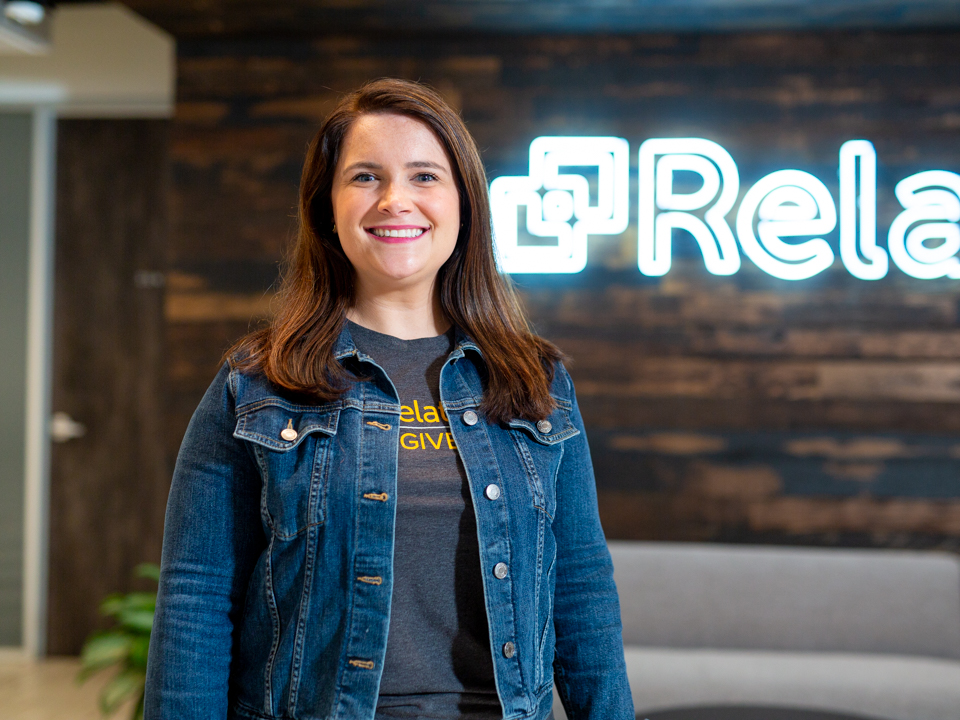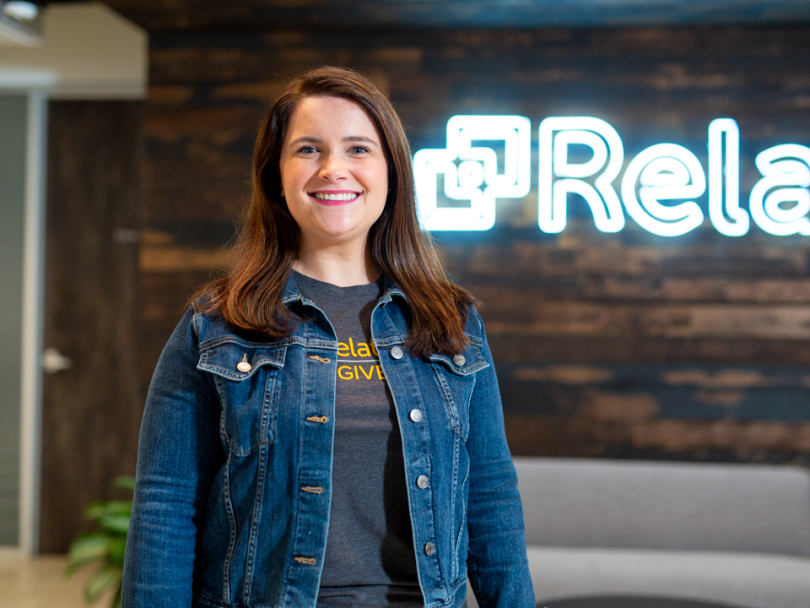 Colleen Costello, Community Engagement Program Lead
Colleen leads Relativity Gives and directs the company's charitable giving, volunteerism and community partnership efforts. She works to make sure the company and the team members powering it do what they can to give back, but she said that is only possible when there is a healthy and engaged company culture to support that.  
STRETCHING THE MIND: Colleen enjoys doing yoga to stay active and clear her mind. She practices during the day as a way to take a mindful break from work, which allows her to return reenergized and ready to finish the day focused and strong. 
What drove you to do social responsibility work from inside a company like Relativity?
Two beliefs drove me to address this work from this angle: every child deserves a great education, and vibrant communities are only possible when the civic, nonprofit and business sectors work together. That this role even existed at a company like Relativity, which had over 500 people when I started, was inspiring.
Aside from the investments we make in the communities where we work, I think the power of people is what makes this role especially unique. Not only do I have the opportunity to share our resources with the local community, but I can also bring parts of our community that people might not know or hear positive things about into the minds and hearts of Relativians.
 
What have been some of your favorite philanthropic efforts you've helped facilitate since joining?
Hosting student groups at our Chicago office is always a treat, and it helps foster community connections and build up our next generation of leaders and thinkers. For many of the students, a trip to our office might be their first time downtown or in an office building. 
A few months ago, a middle school student left a program at our office and confidently said, "This was so cool. I'll be back to work here." That's ultimately what our work is all about: ensuring that kids know what's possible and that they have the tools and resources to act on that possibility.