At Ulta Beauty, there's never a dull moment.
While other retailers across the country have closed doors, the largest beauty retailer in the U.S. has opened 300 locations in the past 36 months. 
This growth occurred simultaneously with a massive e-commerce upgrade that delivered several cross-functional initiatives back to back, including their first omnichannel shopping experience.
It's provided plenty of internal opportunities for the Ulta employees to advance their careers, with more on the way as the company preps for international expansion and its next digital transformation phase. 
We connected with three leaders from Ulta's IT team to learn about both the company's rapid growth, as well as their individual career paths.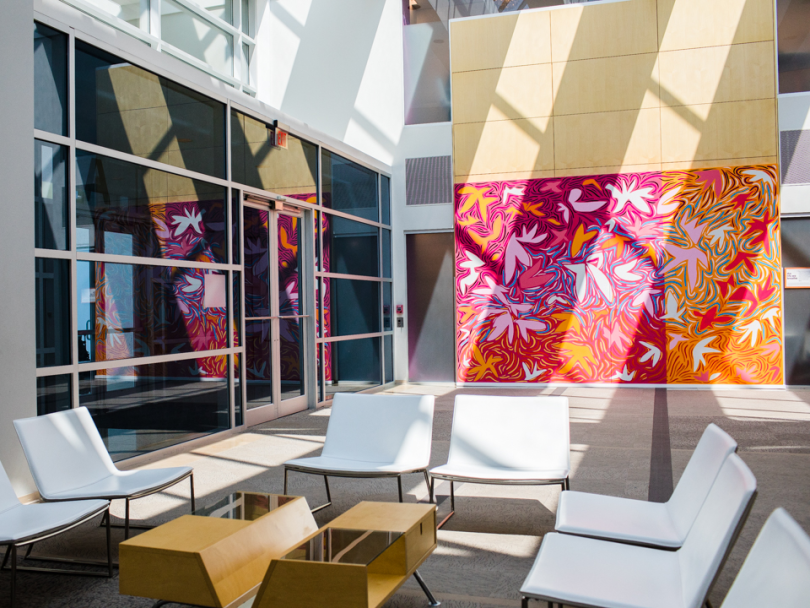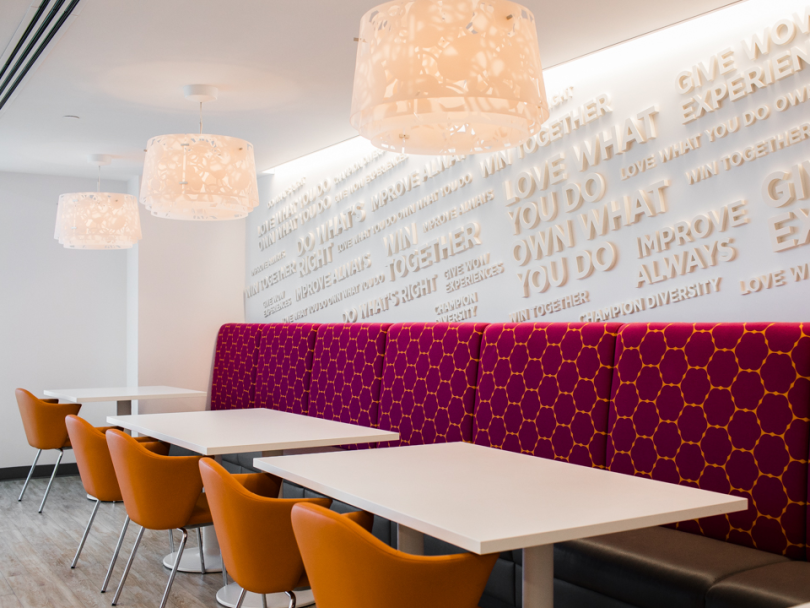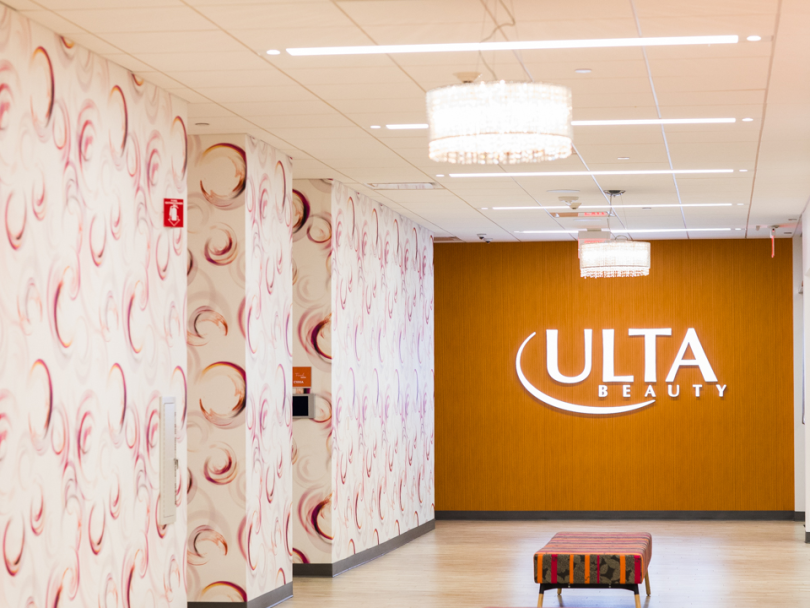 FOUNDED: 1990
EMPLOYEES: 40,000; 1,500 locally 
WHAT THEY DO: Ulta Beauty is a beauty retailer offering cosmetics, fragrance, skin care products, hair care products and salon services. In 2018, the company generated more than $6.8 billion in sales across its retail locations, salons and digital platforms.  
WHERE THEY DO IT: Chicago
FEELING PHILANTHROPIC: Ulta partners with volunteer opportunities and nonprofits in Chicago and beyond, giving all employees the chance to make a meaningful difference in the community. 
BEAUTY DISCOUNTS: All Ulta employees are eligible for a 25 percent discount on Ulta retail items, as well as a 50 percent discount on salon services.
HUNGRY? WHY WAIT?: Those who succeed most at Ulta are driven by a hunger to learn more and solve challenging problems with creative solutions.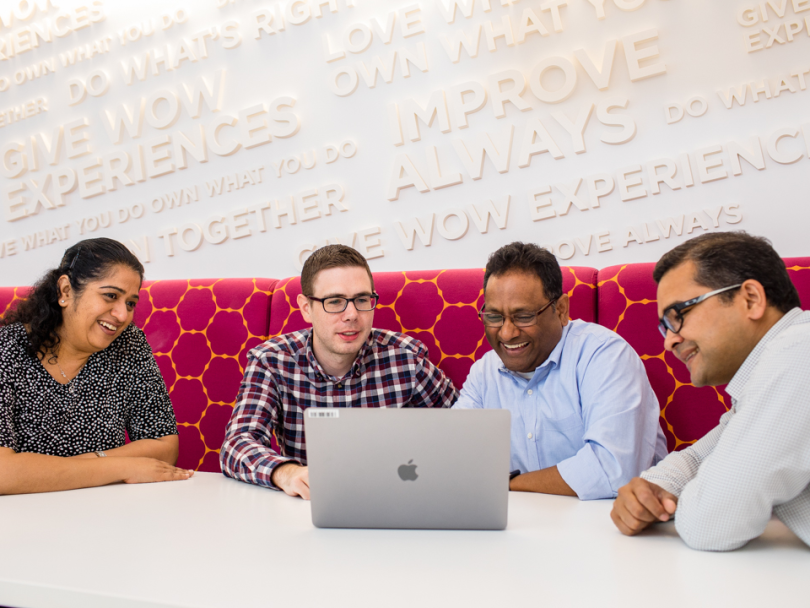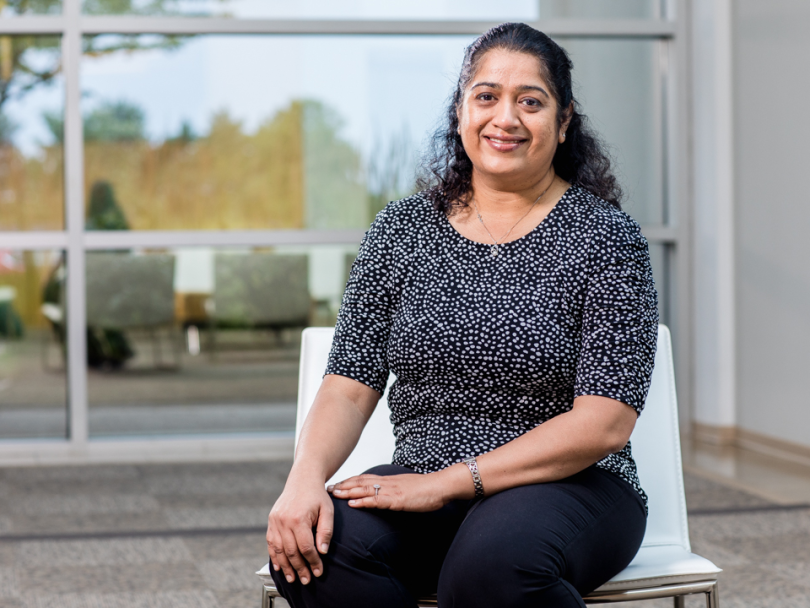 Taral Desai, IT Director Ecommerce
Taral joined Ulta seven years ago and played an important role in the early development of its e-commerce platform. She's been promoted three times and today leads the company's e-commerce experience and platform for all of their brands and products. 
COUNTING CONTINENTS: An avid traveler, Taral hopes to check off her bucket list visiting all seven continents. Only three more to go — South America, Australia and Antarctica!
Ulta has added more than 300 retail stores in the past three years. What type of growth has occurred on the e-commerce side since you joined seven years ago?
I have seen the e-commerce channel grow from the lower tens of millions of dollars to almost becoming a billion-dollar channel today. Back when I started in 2012, a small team of four used to do everything to support the site, averaging about four releases in one year. Today, we have Agile-based product teams issuing biweekly production releases in collaboration with a DevOps team that's responsible for keeping the lights on. We've also launched Ulta.com/Ulta Guest facing apps and iOS and Android/enterprise apps.
You've had quite the career trajectory at Ulta. How has Ulta supported your professional growth? Across the org, how does Ulta promote employee growth?
Ulta has given me every possible opportunity to grow my professional career, which includes moving from senior developer to IT director in six years. A few years ago, I wanted to learn something new outside of digital commerce to enhance my knowledge and was given the opportunity to lead our first omnichannel initiative, "Store to Door," which is highly successful today. 
Ulta is fully committed to promoting employee growth through job training, training and conference opportunities, and providing opportunities to take on different roles within our organization.
 
Ulta has given me every possible opportunity to grow my professional career, which includes moving from senior developer to IT director in six years."

What type of growth are you anticipating on your team this year, and what major initiatives will your department be addressing?
We are anticipating high growth on my teams over the next two years and are always looking for exceptional talent in areas of full-stack development, Java, JavaScript, Node.js, solution architecture, mobile apps, Swift, Android, Objective-C, cloud and technical managers. We are starting our multiyear journey to provide highly personalized, immersive digital experiences for our guests and partners by way of microservices-based architecture deployed in the cloud.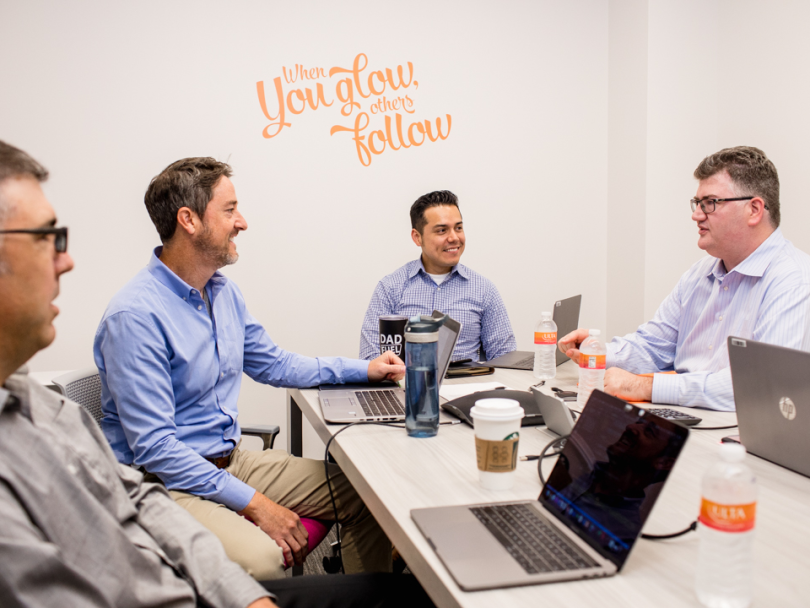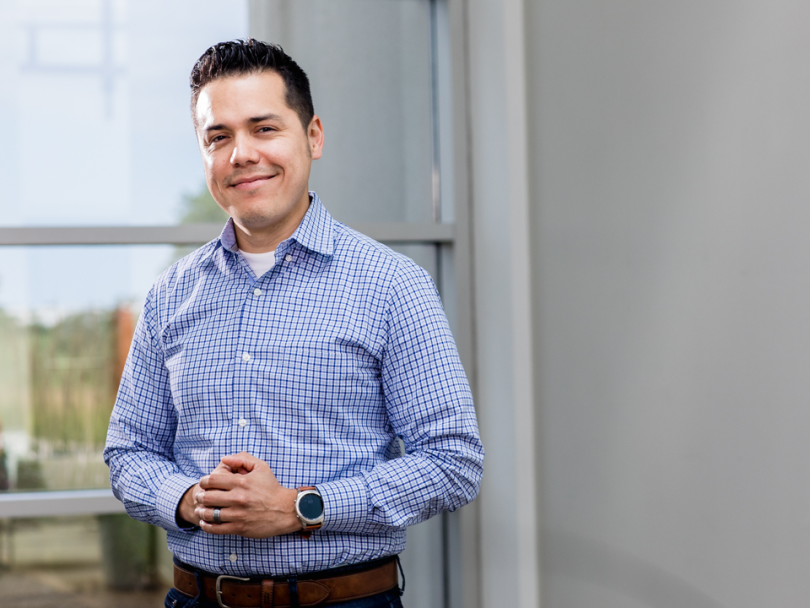 Alfredo Carigga, IT Director
Alfredo started at Ulta by heading their front-end retail applications. Then he inherited back-end systems. Now? He's running enterprise mobility. He credits ongoing trust from leadership for his promotions and new responsibilities, adding that trust is built into Ulta's culture. 
REINVENTING REGULARLY: Alfredo said his work pushes him to reinvent himself every so often, adding there's never a dull moment at Ulta. He and his team move quickly from one project to the next while implementing bleeding edge technologies along the way. 
We heard you had several colleagues standing at your wedding. How do the friendships you've made reflect the type of culture that Ulta offers?
Ulta has nurtured an environment where relationships and partnerships are key to everyone's success. Working for IT here frequently requires you to work on many cross-functional projects with different people. Over the years, I've developed relationships that have evolved into life-long relationships. We certainly have a casual environment in IT, and we have a great sense of humor. Recently, we started naming our releases after beers on the front-end team and after singers from the '90s on the enterprise mobility team.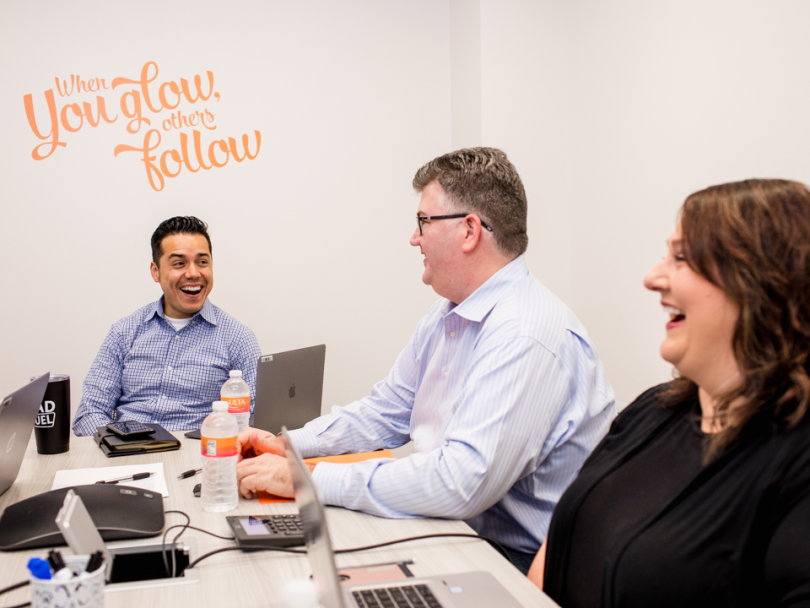 What do you think would surprise people about working in the beauty/retail industry? How has this created a unique opportunity at Ulta for IT professionals?
Ulta's goal at the time of my interview was to expand aggressively in the U.S. retail market and was looking for technologists to lead this expansion. One of the most surprising things for me, coming from other luxury retailers, is the beauty industry's emphasis on the guest experience. Do you think you've mastered your craft in your retail domain? Come work for a beauty retailer to learn how passionate our beauty enthusiasts are, how much they appreciate the work you do, how deploying a new feature results in such a fulfilling sentiment.
When we launched our Ulta credit card, we went immediately to Twitter to see the reactions of our guests — something I've never done before. Most of the impressions were memes of people spending all of their money on the things they like, but I realized something: They were talking about the work we had done at the point of sale, and as a technologist, this was very touching. This was something our team was directly responsible for. This created something I've never had — a direct connection to our guests.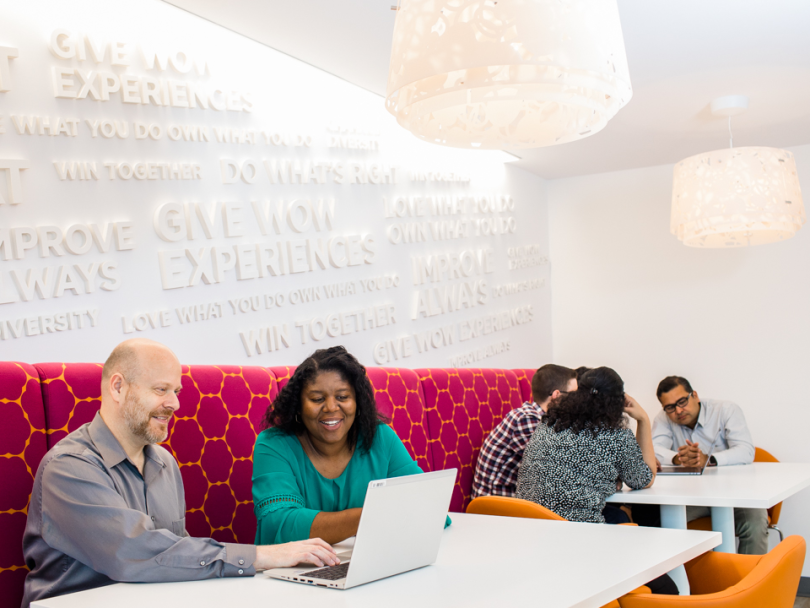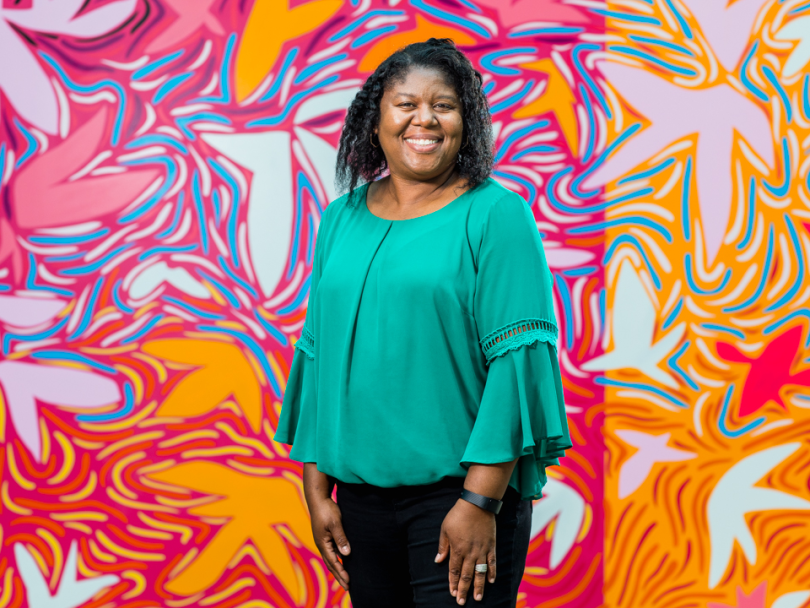 Ena Williams, IT Manager Enterprise Support
Overseeing a team of support leads, analysts and engineers, Ena's responsible for Ulta's information technology service management (ITSM) roadmap and execution and evaluation of their current processes. She joined the organization more than seven years ago. 
TRAVEL BUG: Exploring the world is a passion of Ena's. She travels with friends, family, as well as for work, and leverages these opportunities to meet new people and learn the history and uniqueness behind every new place she visits. 
How have your offices or teams evolved from when you first started? 
When I started, we only occupied part of the second floor of the building we are still in today. Now, however, we occupy nearly the entire building. I had the unique experience of working in the building prior to joining Ulta and to see how we have evolved to address our growth has been rewarding. Whenever vendors come in, they talk about Ulta's transformation of the space, and for those who have not seen Ulta prior to the changes, have commented about its awesome experience.
How have you grown since joining Ulta? How did your team or company support you in that growth? 
When I started as a senior IT analyst, I conveyed to my manager and HR my aspirations to focus on process improvement and training and development. I continued to share my goals throughout the years with other leadership, including our CIO. 
When leadership decided to move forward with the DevOps enterprise services team, I was willing to help wherever I could with the initiative, even in the smallest role, and continue in my current role. Recognizing the drive I had, leadership gave me the opportunity to become an integral part of the initiative. The experience — building an organization from the beginning stages — has been one of the most rewarding to be a part of. I am still learning from that experience and work closely with the organization in my role today.
 
Recognizing the drive I had, leadership gave me the opportunity to become an integral part of the initiative."

What unique opportunities does Ulta offer for people looking to grow their careers compared to other industries and companies? 
In addition to plenty of mentors willing to help you advance, Ulta provides internal training workshops and classes as well as access to external ones. We also host focus groups and roundtable discussions that employees can participate in and offer employees the opportunity to cross-train in other areas of interest or shadow a colleague. We've created an environment filled with opportunities — you just need to let others know you're interested.