Networked Insights isn't just one thing. While the company already has its hands full helping businesses develop marketing and advertising strategies based on media and audience research, Networked Insights falls under the umbrella of the American Family Insurance Group, alongside other subsidiaries such as HomeGauge, a home inspection software service. 
Though Networked Insights, American Family Insurance and HomeGauge have different goals for their customers, nothing is siloed off. Employees often move between these subsidiaries, or ecosystems as they call them, providing opportunities to grow professionally while sharing their insights with each other.
We caught up with a few teammates who have worked within the different ecosystems to learn how Networked Insights' culture supports internal mobility and how such a flexible work model fuels business and product development.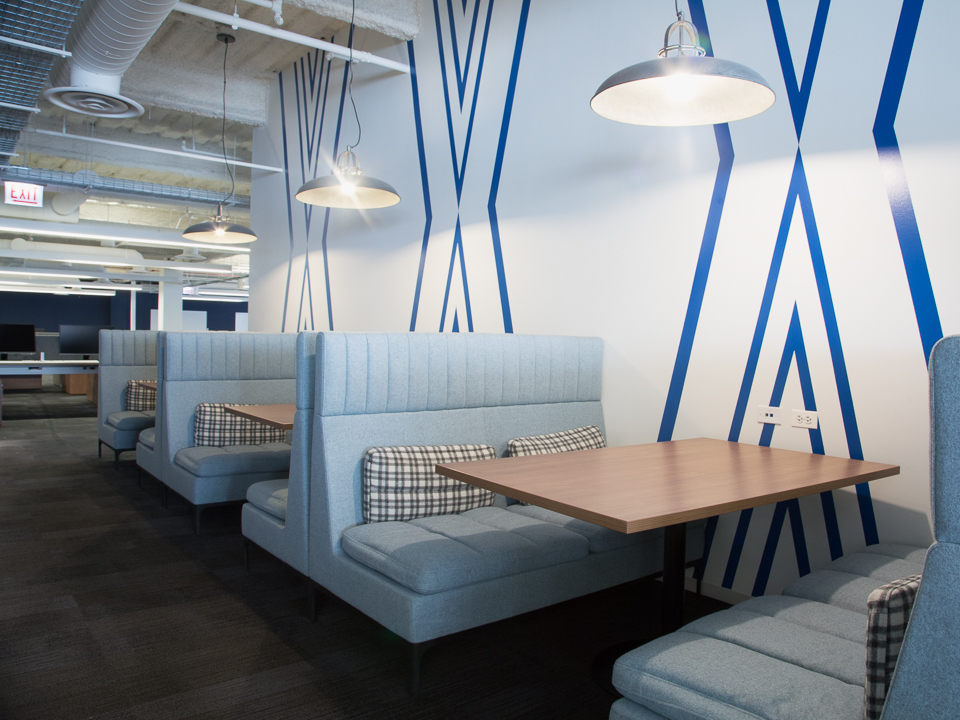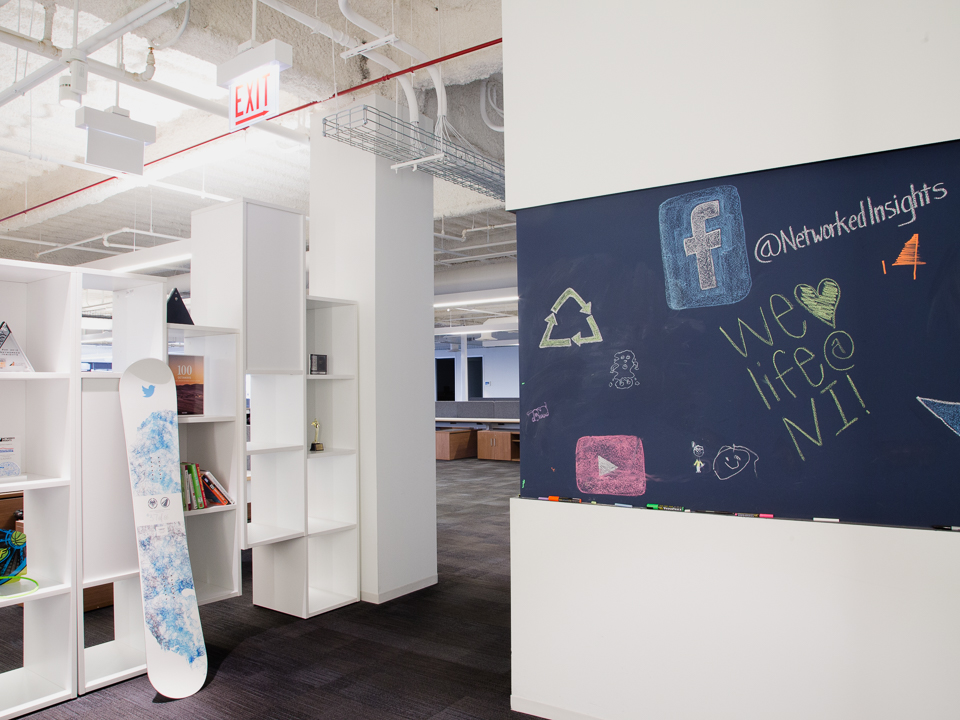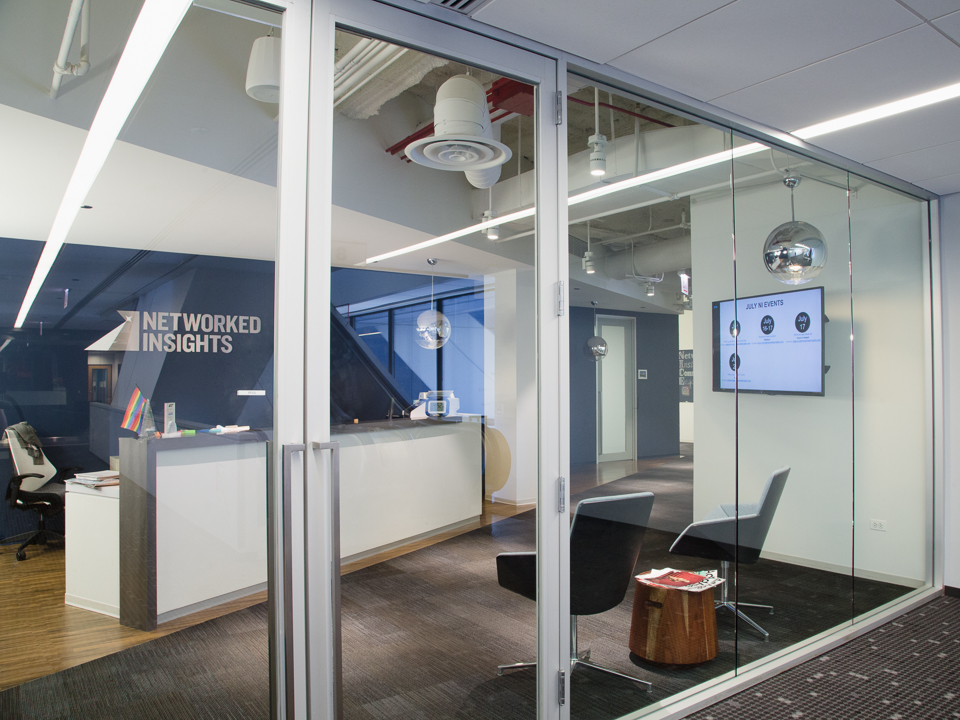 FOUNDED: 2006
EMPLOYEES: 70; 55 locally
WHAT THEY DO: Using audience research, Networked Insights provides analytics to enable companies to make data-driven marketing decisions and improve media efficiency.
WHERE THEY DO IT: Chicago
NOTABLE PERKS: Every Thursday, new hires host a drink cart around the office to get to know their colleagues. In the summer, the entire company attends a Cubs vs. Brewers baseball game at Wrigley Field. 
NOTABLE CLIENTS: Disney, Hershey's and FanDuel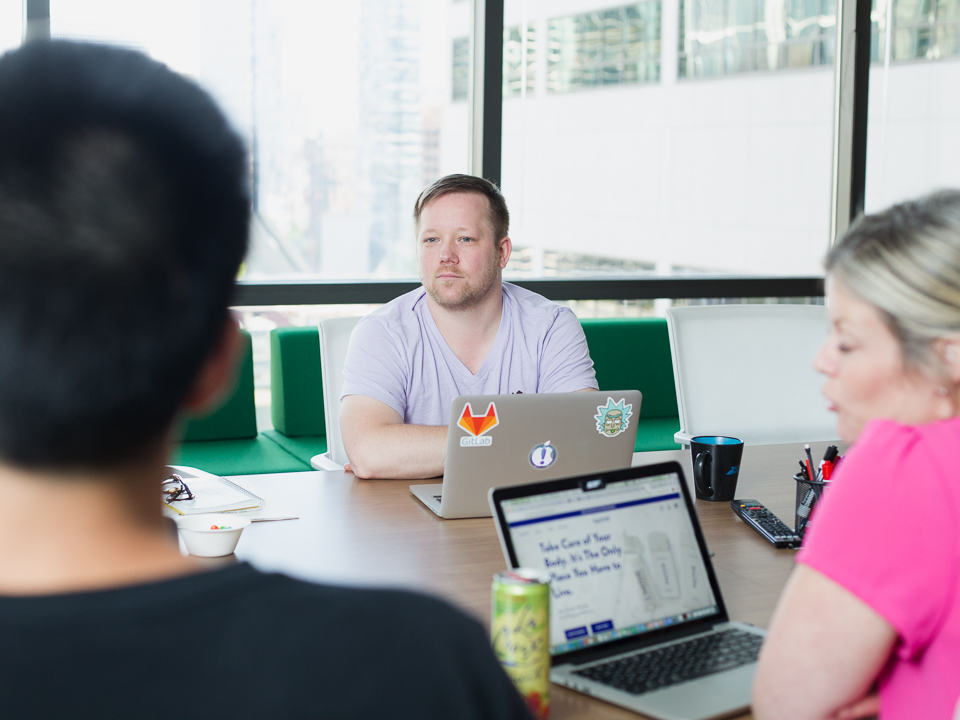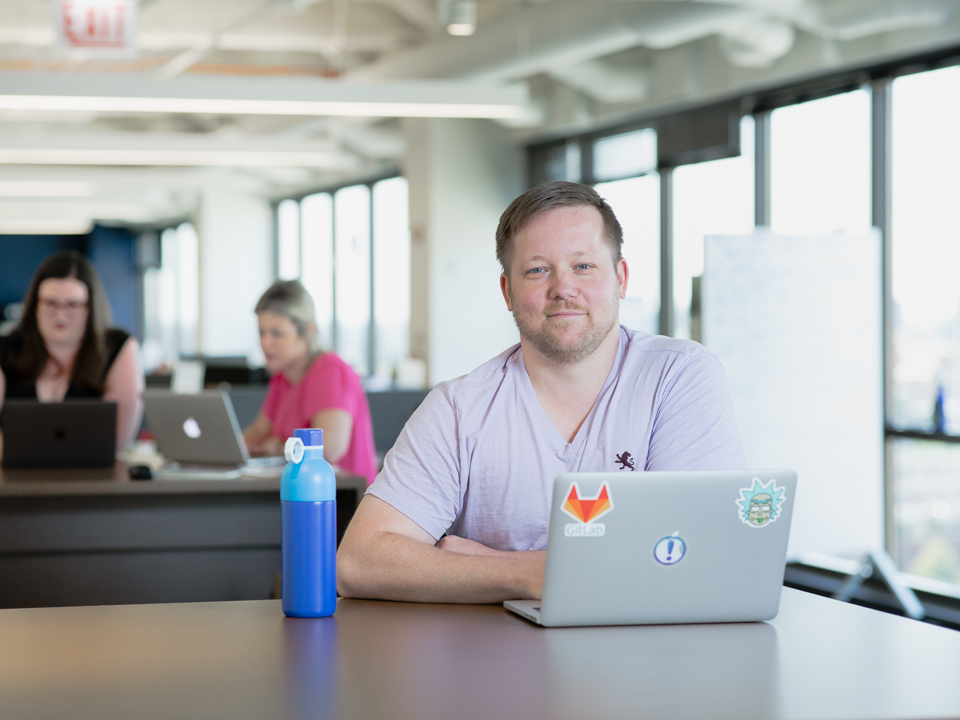 Brant Hestrup, Development Lead
Brant splits his responsibilities between writing code and leading a team of engineers on both the front end and the back end. 
BEYOND WORK: Aside from playing board games and video games, Brant enjoys woodworking in his garage. In the last year, he has made nightstands and benches for his home. 
How does HomeGauge operate within Networked Insights? 
HomeGauge still operates as a stand-alone company in the American Family Enterprise, with its own projects and goals, but it is integral to Networked Insights. We communicate throughout the week so that everyone is on the same page with what is going on, and we assist each other where it makes sense to. We haven't had a chance to get everyone together from Networked Insights and HomeGauge — since HomeGauge is on the East Coast — but the company cultures are very similar, so it has been an easy integration.
 
I've never felt like someone's title has been an impedance for working with them like it is at some companies."

What's your favorite part or element of your company's culture?
I feel like a broken record, but the fairly flat organizational structure is a big one. It tends to be a pretty casual environment, and you don't have to go through any layers of bureaucracy to get things done. If you want to talk to our CTO about an idea you have, you can just go right up and talk to him. I've never felt like someone's title has been an impedance for working with them like it is at some companies.
How are employees empowered to help shape or participate in the office culture?
There are a bunch of groups that started up because someone thought it'd be fun. For example, another engineer and I decided that we wanted to do a whiskey tasting for anyone in the office who was interested. So, we got together and planned it out and decided on several bottles that we thought would go over well and everyone seemed to enjoy it. We've also had yoga classes and taekwondo classes taught by employees, as well as company outings like our yearly Cubs game.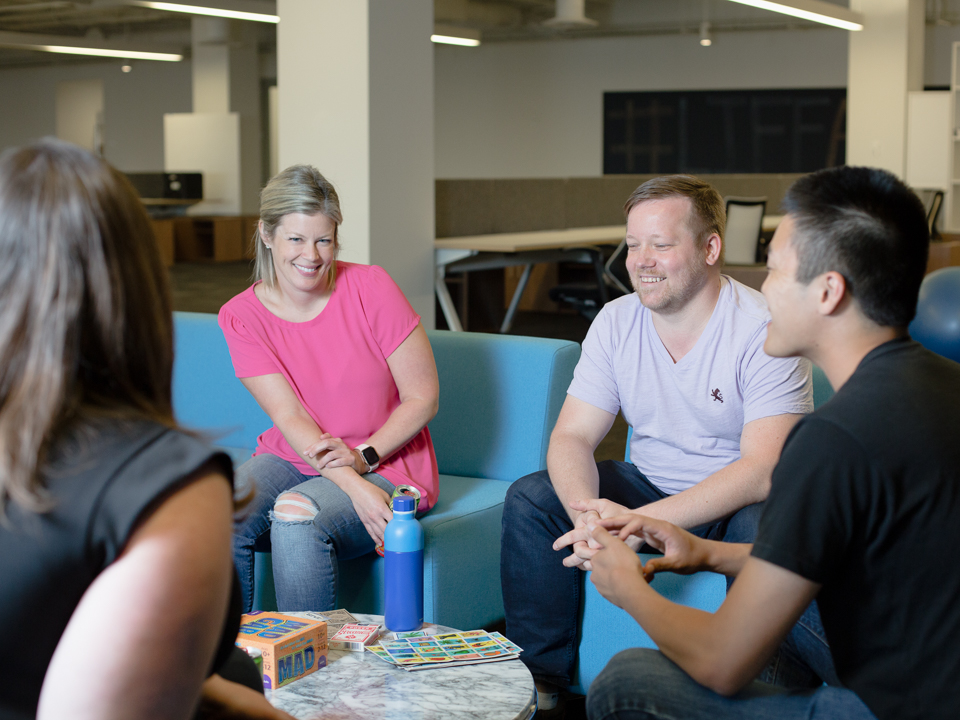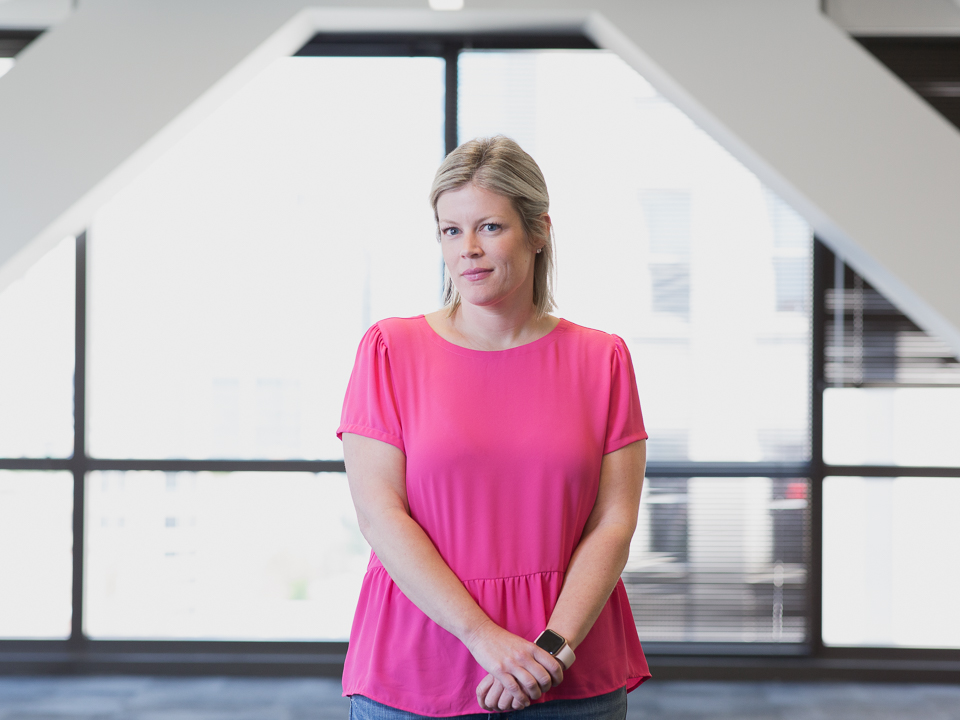 Lauren Kelley, Marketing Manager
Lauren prospects and reaches out to potential clients to book meetings and bring in new business, oversees website development and content creation, and helps plan the marketing and advertising strategy.
BEYOND WORK: Lauren loves shopping, reading, tennis and workout classes.
How has your role evolved since you joined the company?
I started as a business development representative doing mostly cold calling and cold emailing. I was then promoted to business development manager, overseeing two of my colleagues. I am now the business development and marketing manager, working directly with our CMO on lead generation, brand awareness, content, advertising, website development and bringing in new business. My career path shows that the company actually listens to us and takes direct action based on our feedback. There's been a lot of focus on communication and continuing to evolve the understanding of our culture and what's important to our colleagues. 
 
There's been a lot of focus on communication and continuing to evolve the understanding of our culture and what's important to our colleagues."

How does Networked Insights impact employees through its culture? How does this culture impact general consumers?
The culture impacts employees because our work-life balance is a priority. My favorite thing about our culture is the ability to work remotely — I have no family in Chicago, so I get the chance to visit my parents and sister and work from their houses. Our culture impacts consumers positively because we have the ability to be accommodating and flexible by collaborating and brainstorming with multiple teams to find solutions.
How does Networked Insights' culture defy expectations for an insurance company?
Our data and technology sets us apart since we come from a totally different perspective than traditional insurance companies. On top of that, our culture of flexibility allows us to work quickly — we can jump into meetings and calls on the fly without having to plan weeks in advance.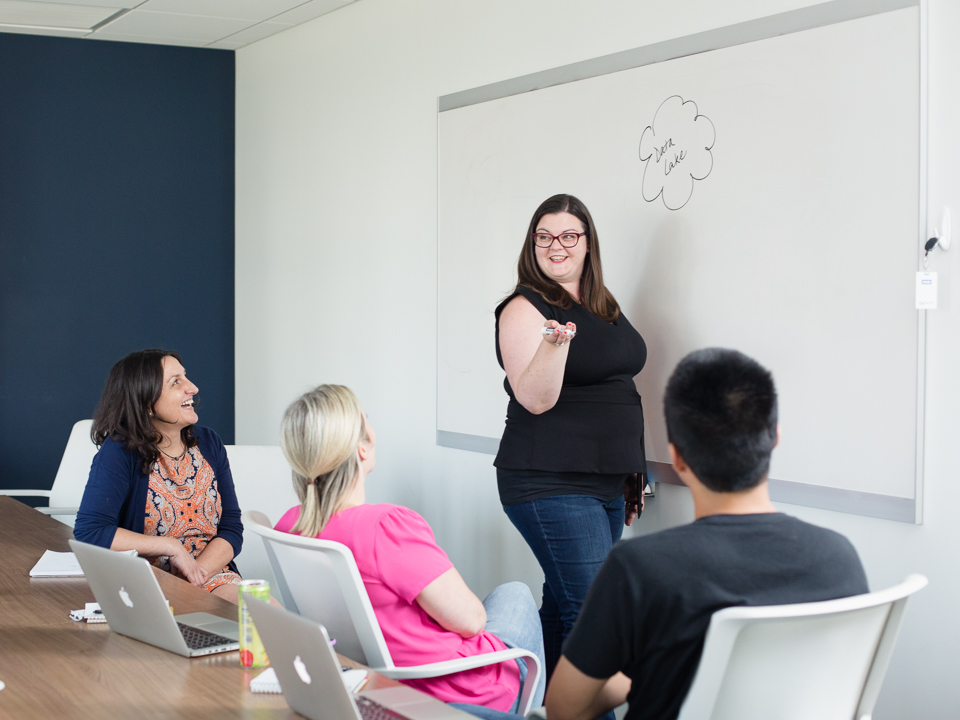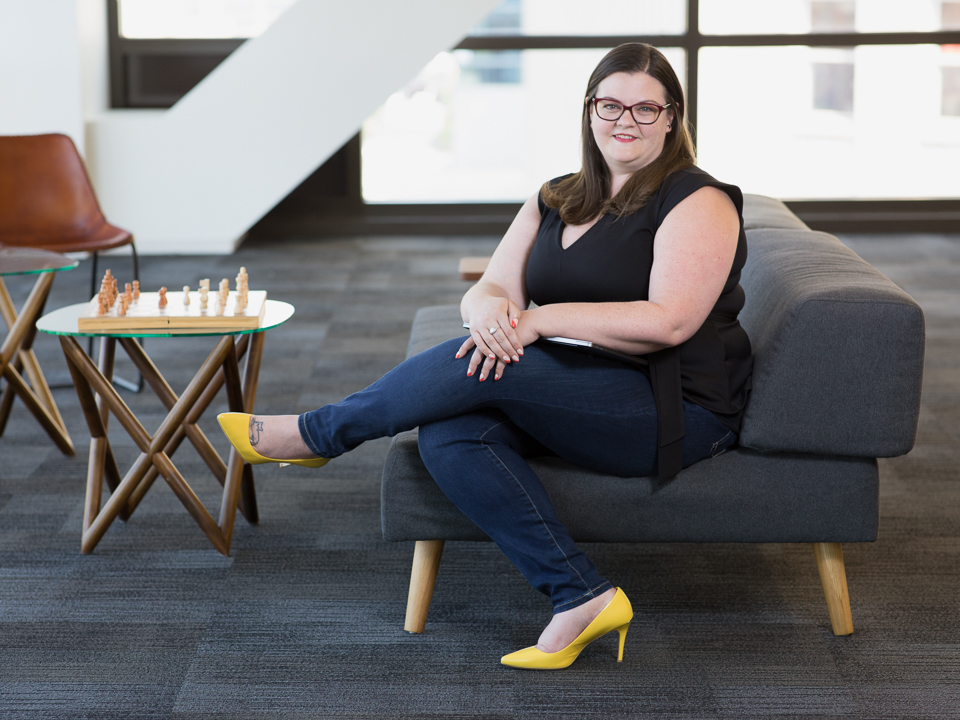 Val Weigal, Director of Product
Val leads the digital transformation office of American Family Insurance. This is a hybrid role, with equal parts product development and cultural transformation.
BEYOND WORK: Val is a wedding officiant and has married over 150 couples to date. She also works with a friend to fulfill holiday wish lists for individuals who might not receive a gift otherwise. 
How do you motivate your team to focus on specific goals for American Family while striving to accomplish Networked Insights' overall mission?
Many of my team members are AmFam employees. We identify big North Stars and then smaller milestones to step us towards the big goal. Working in this Agile, iterative approach of bringing small increments of value to the business while working toward the larger strategy and maintaining transparent communication helps synch goals with our mission.
How do you empower employees to help build company culture?
I encourage employees to share when they do something brilliant or when they're stressed. Most recently, one of my employees knew his pod, or cross-functional team, was struggling to concretely decide on a path. He identified a particular framework that allowed the team to more easily make that decision. Enabling his team to understand how each smaller body of work rolls up to the larger goals in this framework was key for them to feel confident in moving forward. I encouraged this employee to share this approach with other department members.
Sharing struggles, in addition to successes, is important to our culture, too. Acknowledging that transformation isn't always easy provides support for one employee and may equip another with tools should the scenario arise again.
 
We're asking one another to trust and take risks together, and that requires communication."

When it comes to building culture, what is your philosophy?
Honest and genuine communication is key. We're asking one another to trust and take risks together, and that requires communication. There's a problem? Let's dissect it and find a solution. You're frustrated? Fair — let's air it out and get to a solution. Building this level of trust with each other multiplies brain power and moves us forward faster, and we all get to learn.