With the advance of fintech, exchanging funds from one person to another is as simple as pressing a button — looking to you, Venmo, Zelle and others — and small to mid-sized businesses (SMBs) are looking to find that same level of convenience. Let this sink in: Despite the $9 trillion SMBs are expected to spend in B2B transactions in 2020, more than 80 percent of their payments are still done using paper checks. 
Enter Bento for Business and their newest product, Bento Pay, which is helping bring businesses out of the dark ages so that they can offer quick and secure payments with the same ease that a consumer might send a friend their share of a dinner tab. We sat down with Bento's engineering team to find out what goes into providing customers with their own "bento box" to make it easier to manage payments and expenses.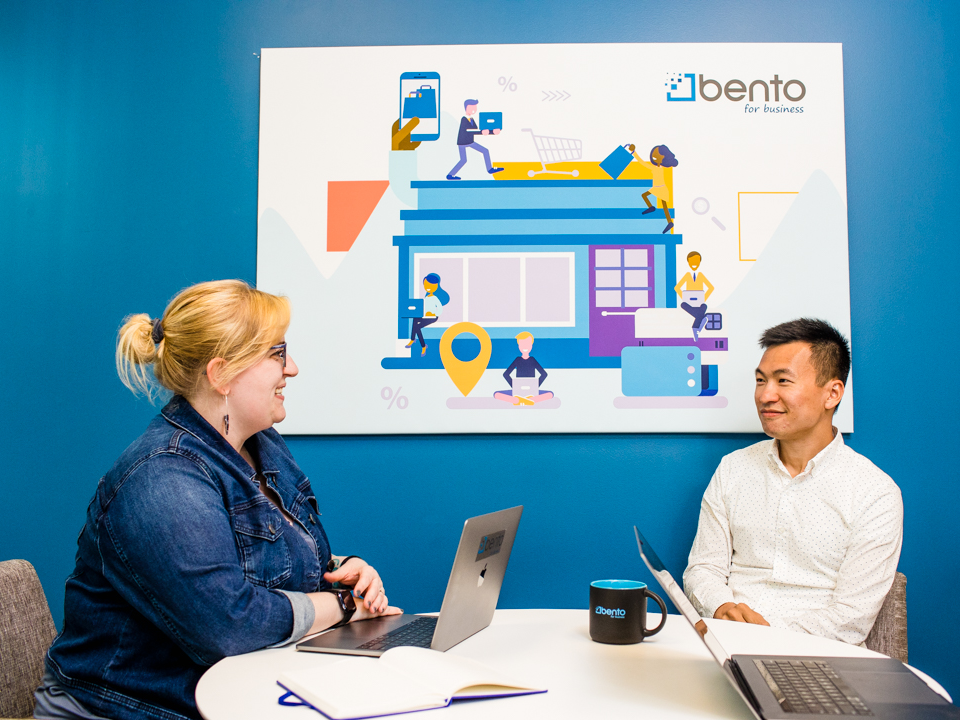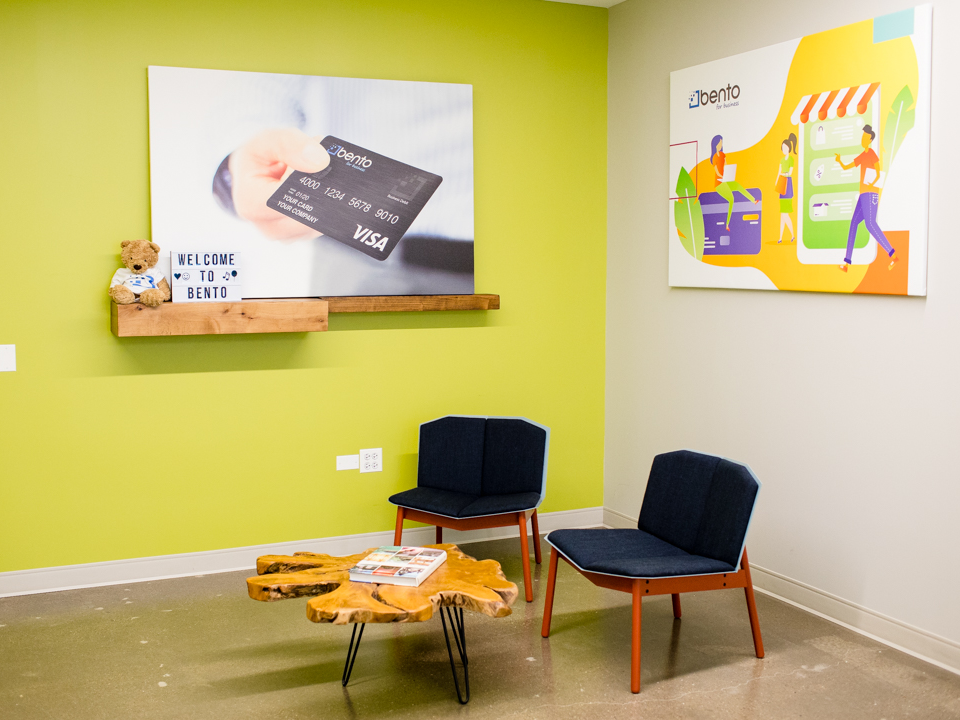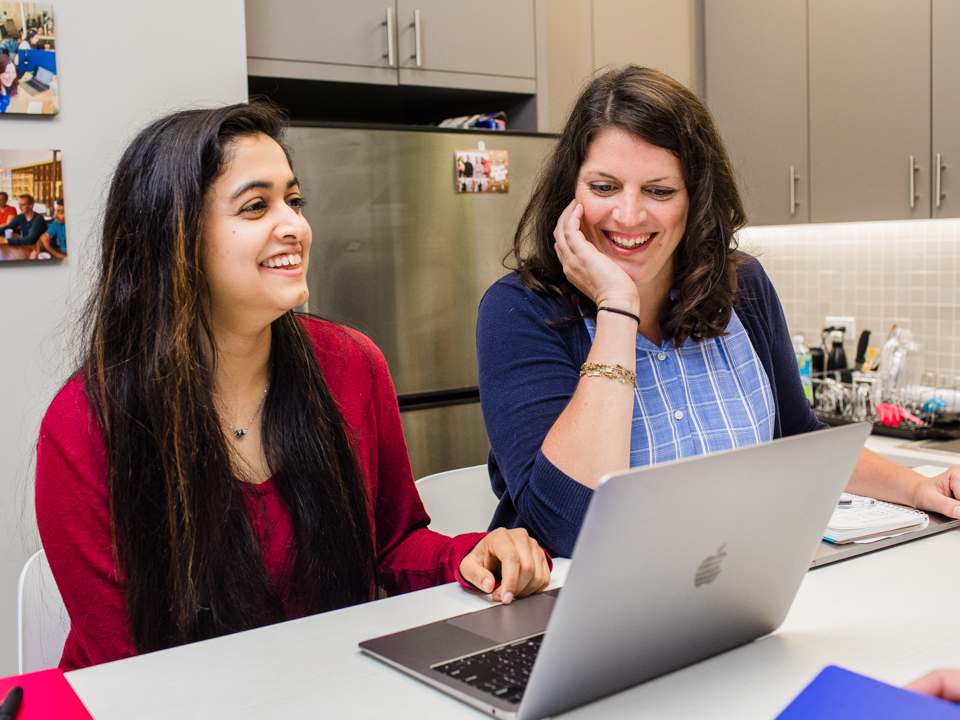 FOUNDED: 2014
EMPLOYEES: 29 (17 local)
WHAT THEY DO: Bento provides SMBs with support and systems that allow them to conveniently manage payments, expenses and company cards. 
WHERE THEY DO IT: Chicago
OFFICE EXCHANGE PROGRAM: With part of the Bento team based in San Francisco, employees get the opportunity to spend time in either office. 
OTHER PERKS: Unlimited PTO and free daily lunch are available to every Bento employee.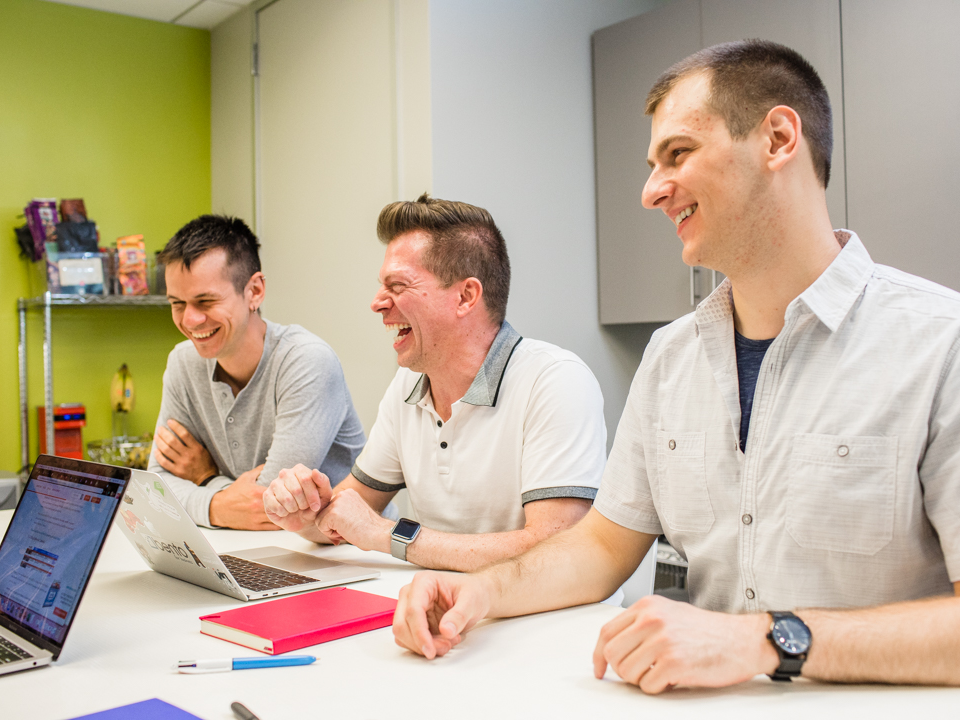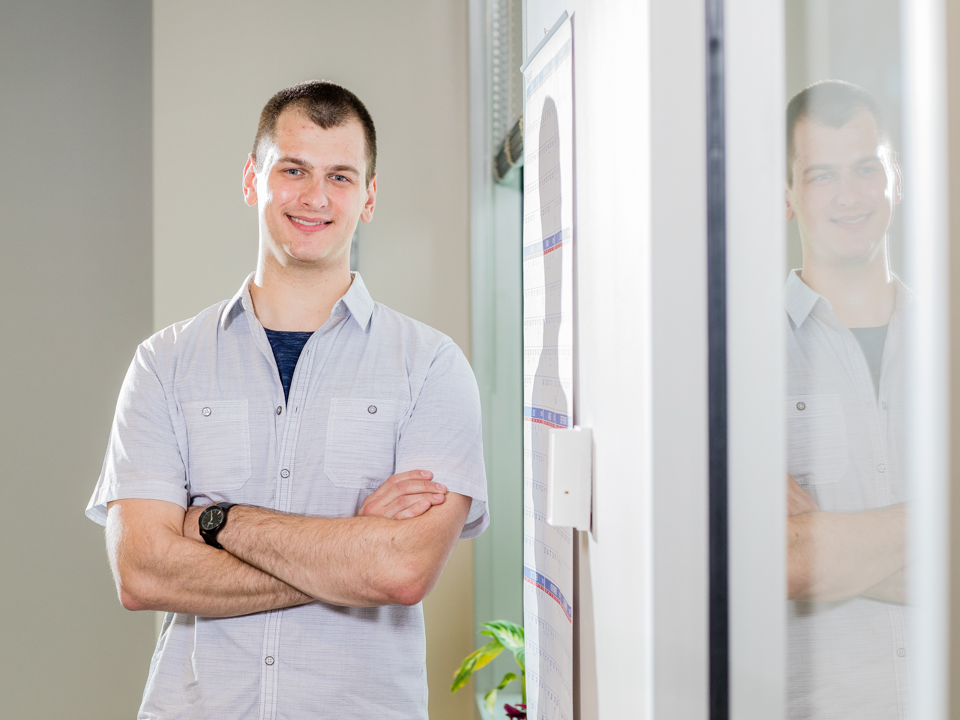 Peter Szczepanski, Senior Software Engineer
In his role, Peter gets to handle all things engineering, including software architecture, DevOps, data modeling, security and more. He also helps build out the Chicago office's engineering staff. 
BOOM, ROASTED: Peter roasts his own coffee beans, which he calls a "great way to start the morning."
Engineers play an essential role in how products operate once they reach the public. Does the engineering team at Bento have the ability to provide input during the product development process? 
Holistically, our culture is very transparent, and that extends into engineering as well. We function off of two-week sprints, which gives team members insight into projects, lets them contribute ideas and even volunteer to work on the feature. Once the work has started, team members often give architectural overviews on larger projects with options to provide direct feedback and learn the decision behind ideas. 
It's a great way to learn about how various parts of the system work and give architectural exposure to front-end and back-end developers. We also code review with our peers, which is a great way to learn new coding techniques. Finally, once we have our code changes deployed to our staging environments, we allow employees company-wide to provide feedback and we iterate based on it.
A lot of developments at Bento have been announced recently. But what kinds of growth have you seen in the company since joining the team three years ago?
It's been incredible. Three years ago, when it was still a much smaller startup, Bento flew me out to interview in San Francisco to help open an office in Chicago. There and then I knew I had an exciting opportunity to make an impact here, build great products from scratch and be valued for my work. The team has expanded a lot since then, we raised more funds and our product has evolved into a platform that does a lot more to help our customers manage spending and payments in their business.
 
Holistically, our culture is very transparent, and that extends into engineering as well."

How does the introduction of Bento Pay fit into Bento's goals and future direction? 
We want to offer a "bento box" of financial services for SMBs globally and with the launch of Bento Pay, I'd say we're doing really well in getting there. It adds another piece to our customers' "bento box" of financial tools and makes payments fast, easy and paperless — one less thing for them to worry about.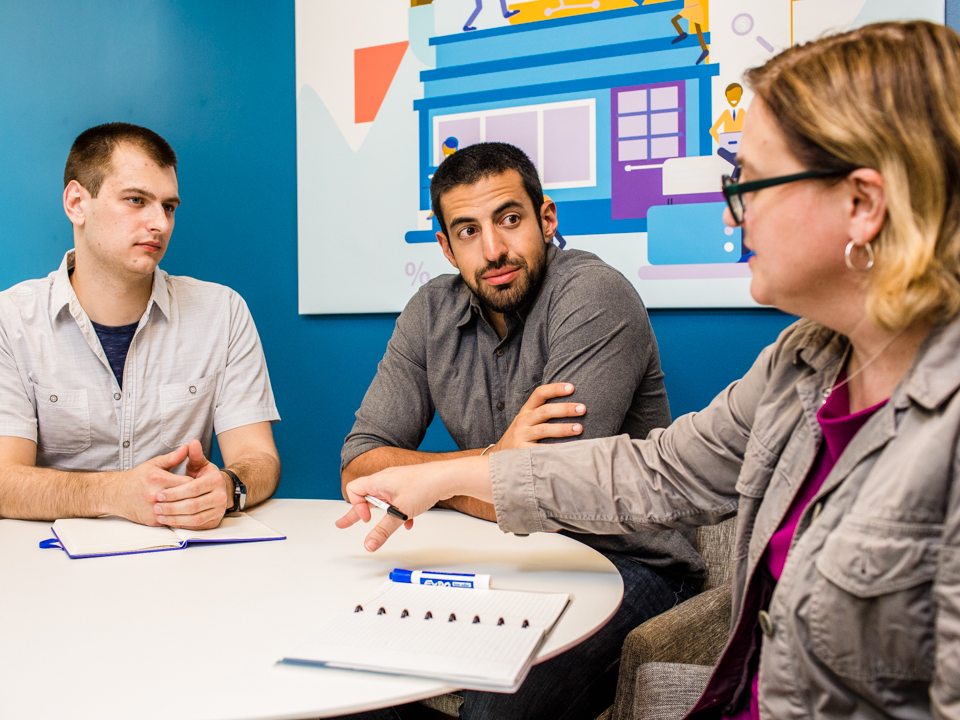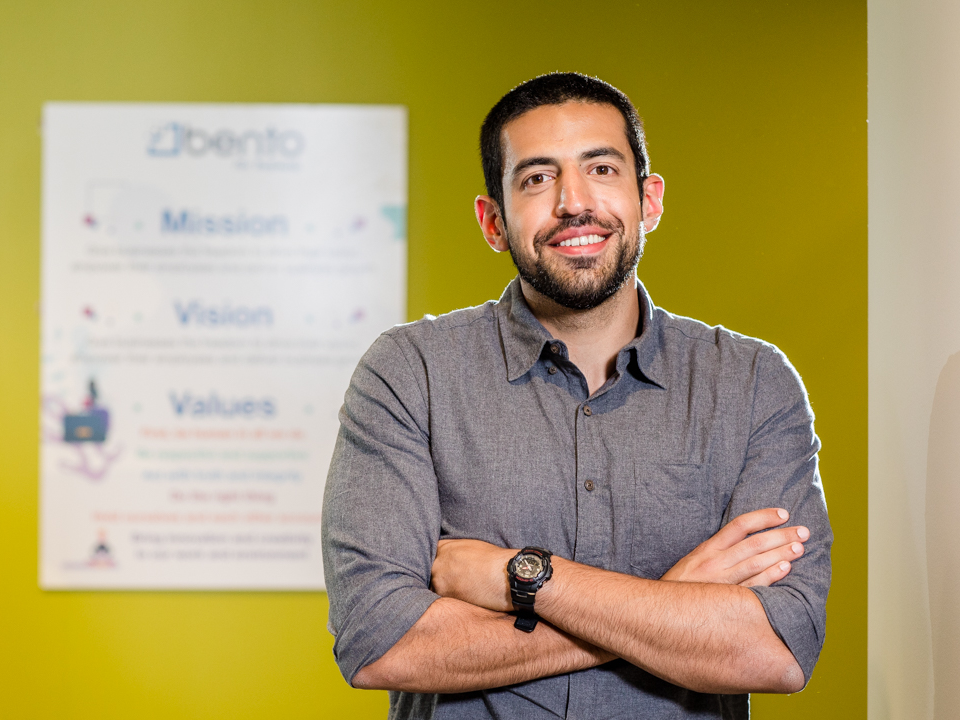 Nabil Baalbaki, Back End Software Engineer
Nabil is responsible for working with Bento's other engineers to produce technical solutions to make using Bento easier for clients. He's also always looking for ways to improve the tech stack and improve as an engineer. 
BIG WHEEL KEEP ON TURNIN': While his days in the office are spent making sure things run smoothly, the same can be said for Nabil's days off when he can be found cycling around Chicago. 
You previously worked for a much larger company. What attracted you to come to Bento? 
I liked the business model and the idea behind the company. And, when I had my onsite interview, everyone was so welcoming and happy to be a part of the company. From the engineering team all the way to the CEO, no one struck me as someone who is not happy to be where they are, and they're all positive. 
Company culture often starts from the very top and spreads. With that in mind, how does Bento's leadership foster innovation and inspire the rest of the team?
They are always pushing us to explore and find better solutions to the problems we face on a daily basis. They provide us with all of the resources that we need, which is not something you find at a lot of companies. They also value the one-on-ones with the team and never miss those, which helps in maintaining a healthy relationship and leaves the employees feeling valued.
 
From the engineering team all the way to the CEO, no one struck me as someone who is not happy to be where they are, and they're all positive."

You've been with Bento for less than a year. With that fresh insight, how would you describe your experience with the company so far? 
Phenomenal. I get everything that I need and more. I get to learn the best programming practices from great people while maintaining a healthy relationship and not feeling intimidated. 
I meet with my manager weekly for one hour where I can be myself, bring up any concerns I have and learn more about our product without feeling judged. It's like a small family, and everyone is motivated, driven and genuinely cares about the team.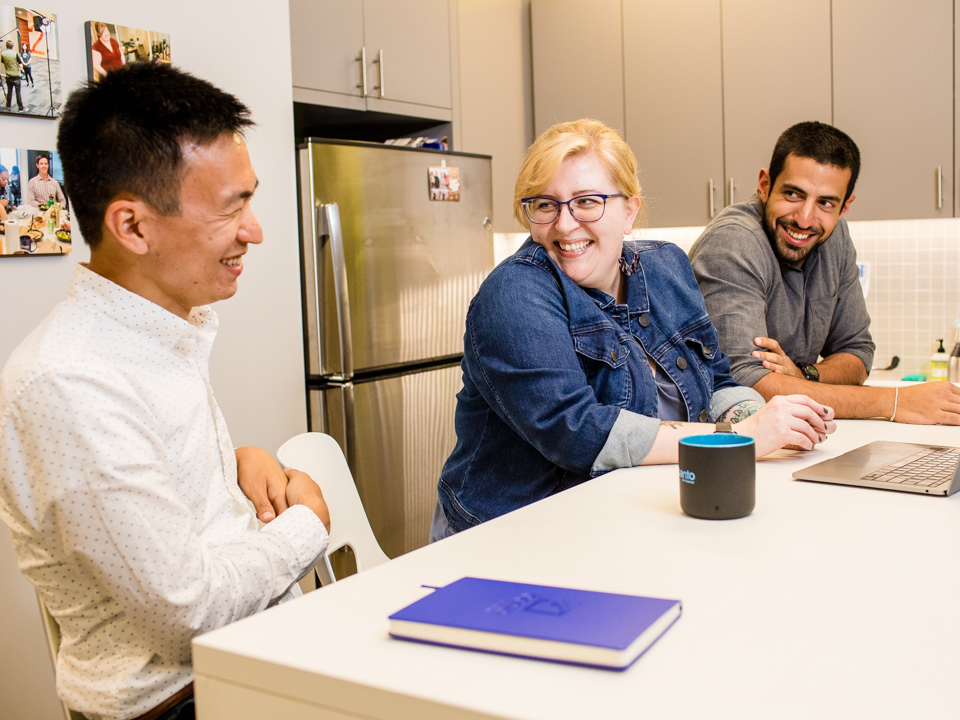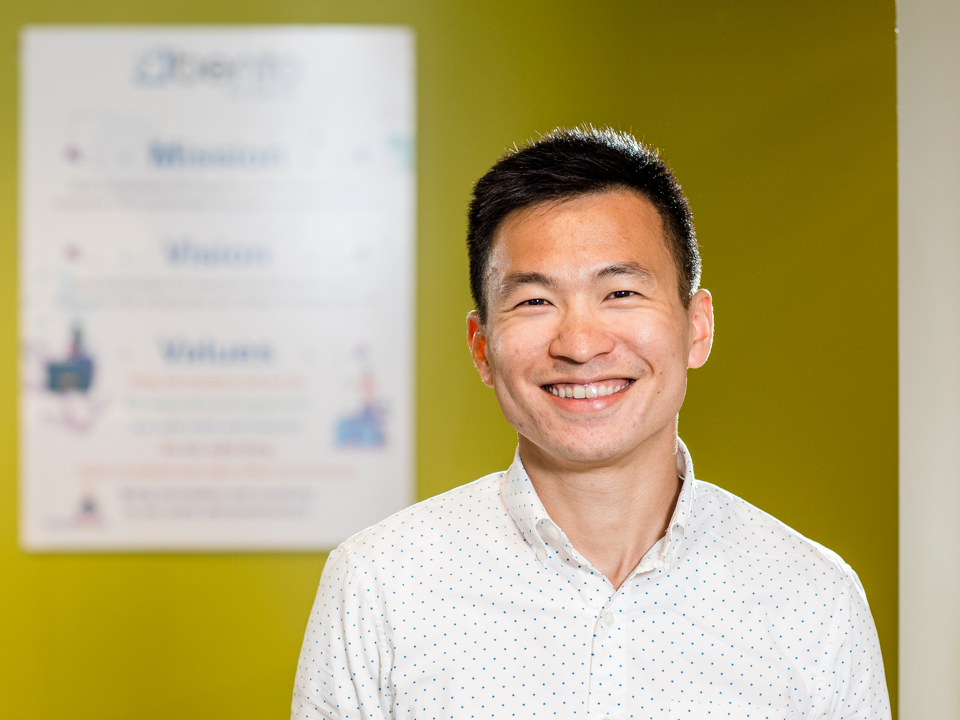 Jonathan Su, VP of Engineering
Jonathan is responsible for overseeing everything that comes from the team. His primary objectives are to build and launch products that help clients, as well as hiring and supporting a team that makes it happen.
AIR-BASED ADVENTURES: When he's not thinking about how to advance the latest products, Jonathan is likely checking out a new restaurant, playing video games or learning what he can about aviation. 
As vice president, you play a large role in the team's direction and success. What are your goals for your team? 
My goal for the team is to build and launch financial products for SMBs that meaningfully solve customers' problems. We do that by hiring great talent, supporting their careers, helping them learn and grow, and letting them shine by doing what they do best. 
We look for people who are motivated by and excited about building awesome products and experiences. In addition, the following attributes are equally as important as their technical skills: having great attention to detail; possessing an eagerness to learn and grow no matter the level of experience; having opinions; and being all-around friendly, positive and collaborative. 
 
Seeing the positive impact our products have on our customers is very exciting and motivating."

Bento's engineering team has members located in both Chicago and San Francisco. How do you ensure that the team is connected and stays on the same page? 
We over-communicate and are very intentional about fostering a collaborative and cohesive team culture regardless of location. We get to tap into great talent in both locations as a result.
While we have experienced tremendous growth and brought on great new talent in the three years since I joined Bento, our vision and our culture hasn't changed. It's still all about the people. 
Bento Pay is the latest launch (and the biggest, to date) on the Bento platform. What does its introduction say about the company's growth and place in the market?
Bento Pay adds to our comprehensive offering and demonstrates how Bento is continuing to execute on our vision of being the premier financial operating platform for SMBs. Seeing the positive impact our products have on our customers is very exciting and motivating.