Star Trek. Comic books. World of Warcraft. User experience research? When it comes to nerding out, we didn't see that last one coming, but thanks to dscout, we're starting to get it.
For the self-proclaimed People Nerds, emphasizing the human element of data collection and interpretation is a convention-worthy passion. We sat down with three members of dscout's team to learn about how the company uses empathy and teamwork to live long and prosper.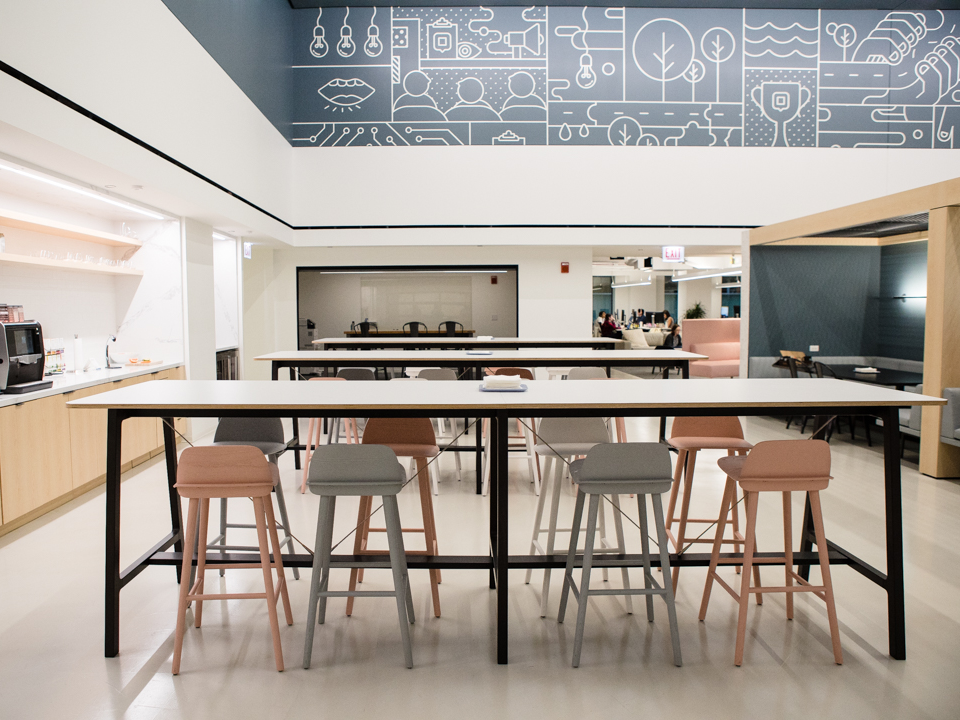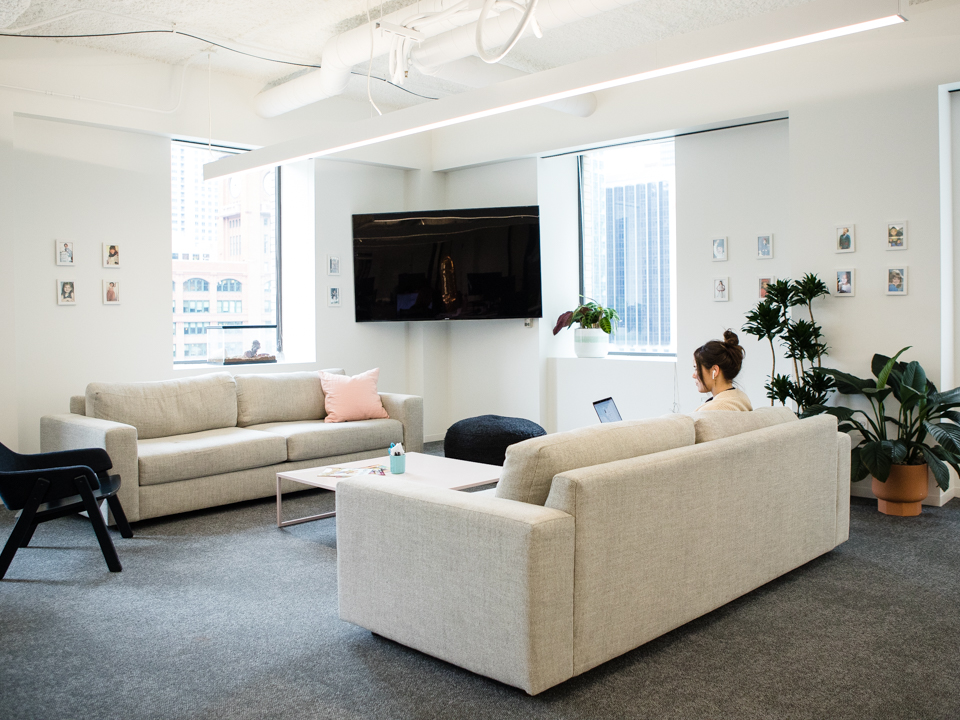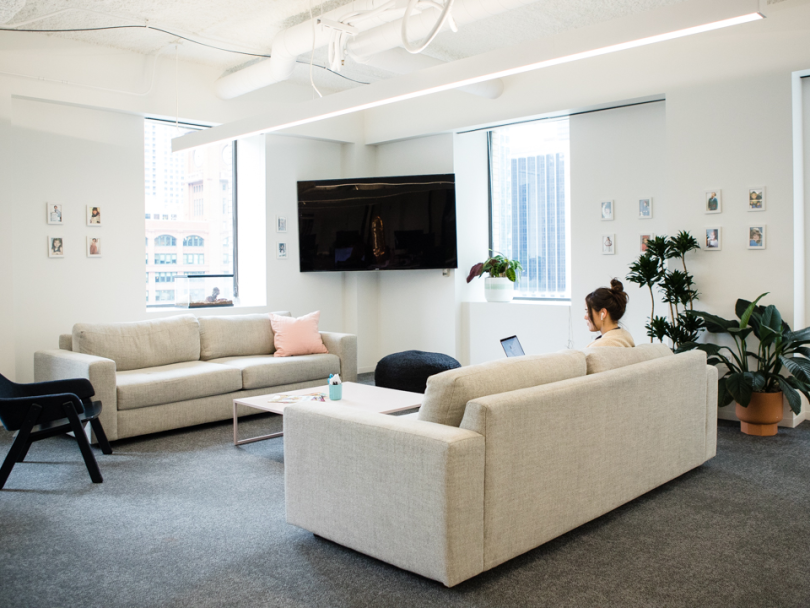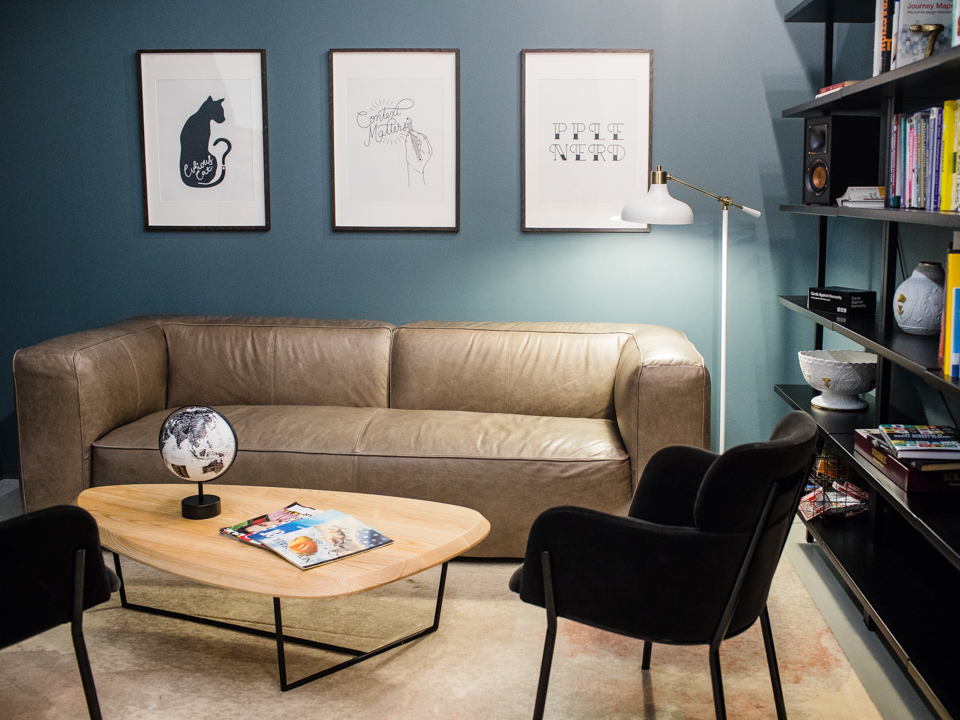 FOUNDED: 2014
EMPLOYEES: 85
WHAT THEY DO: dscout's software is leveraged by researchers to conduct remote research, analyze results and share in-context moments.
WHERE THEY DO IT: Chicago
TOO BUSY LEARNING: dscout provides an education stipend for employees to use for professional development.
LET'S DO TEA: dscout hosts a monthly Tuesday tea time, where team members are able to share personal passions. Topics covered include the French Revolution, beer brewing and Lindy Hop lessons, and snacks are provided that align with the topic for that month.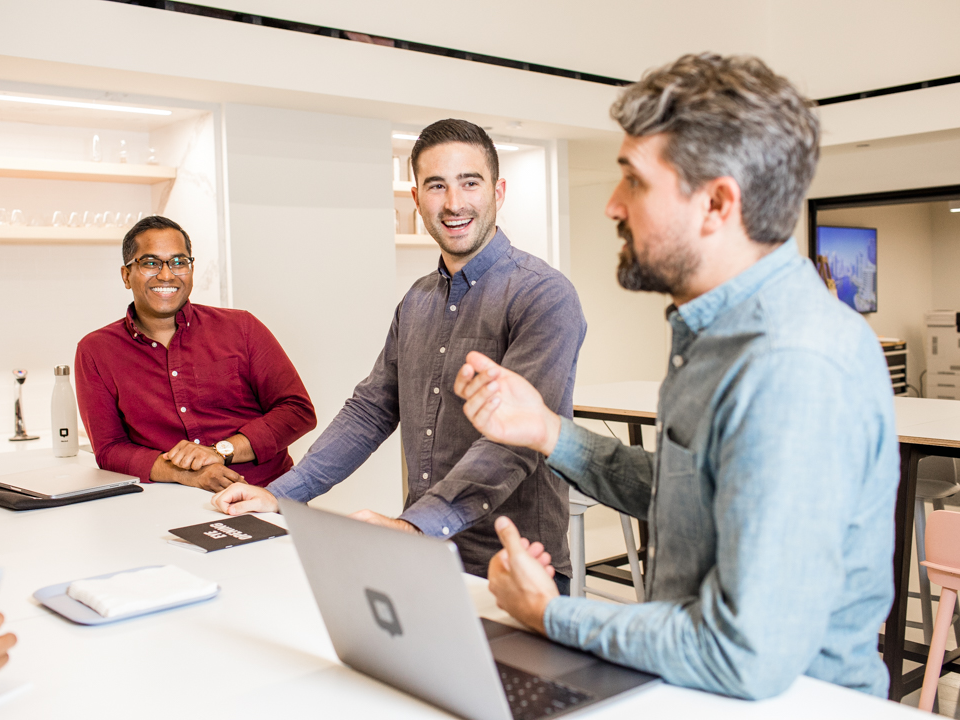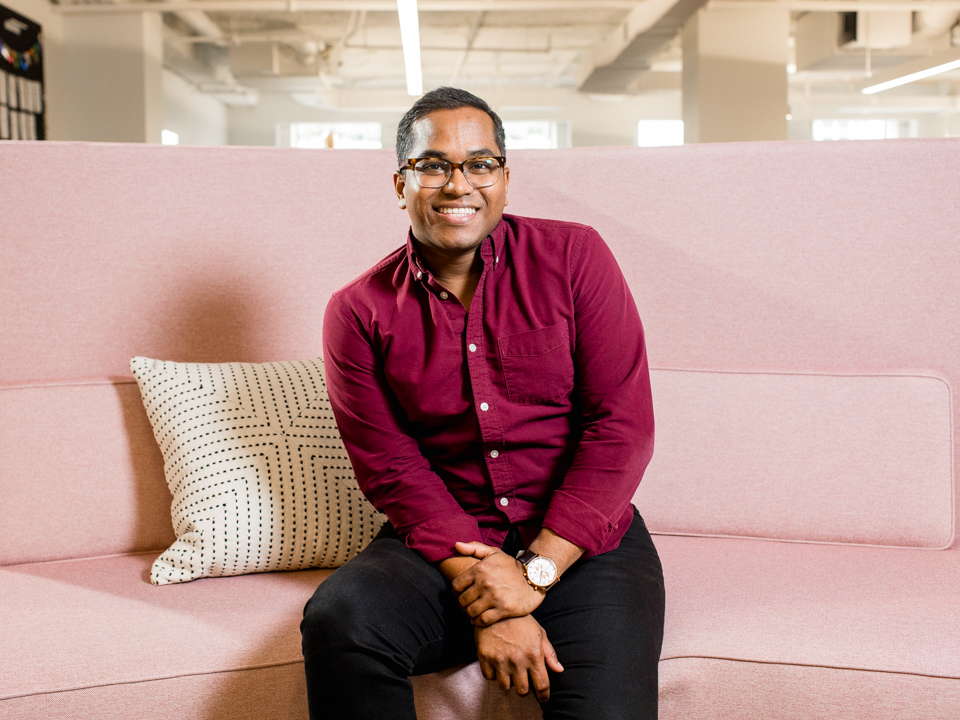 Sanjeet Das, Lead Product Manager
As lead product manager, Sanjeet is responsible for running design and research sprints, planning short- and long-term product roadmaps, and managing iterations and projects associated with live products. He bridges the divide between scouts and their researcher clients to balance both B2B and B2C relationships.
SIGHT-SCOUTING: Sanjeet is a world traveler, and loves exploring new cultures, foods and adventures — from docile night cruises to daring shark tank diving. His trips include more than 20 countries around the world and 10 states within the United States. 
dscout is unique in that your work involves partnering with "scouts" to gather user insights. How does this actually play out?  
Earlier this year, our entire scout experience team conducted research with our scouts. Everyone from analysts to engineers conducted live interviews with our scouts and read through diary mission entries. Together as a team, we synthesized our findings and understood the major pain points scouts were going through. We gave a presentation to the entire company in our town hall and went on to prioritizing new features to build in order to solve many of the major problems. It was a true team effort that really exemplified the culture of curiosity and empathy at dscout and how it runs deep across the entire company.
 
Decisions made by leadership are constantly shaped by opinions from the entire company."

What does new product development look like at dscout, from start to finish? Where do different teams cross-collaborate, and how much involvement does the team have in shaping new products?
Research drives how we make our product. All of the features that we are building started with a clear and defined pain point that has been discovered through qualitative or quantitative research. After we identify the pain points and thoroughly understand the problem, we move on to ideation within the product team as well as outside the product team. We are lucky to have curious peers on the sales side, power-users from our studio team and customer experts from our success department to help us in all stages of the product development process. All teams become stakeholders in the process, working to constantly shape the new features and products we are making in addition to research we do with clients. Our product development process is an iterative cycle of learn, design, build and repeat. 
Do you feel like you have the ability to pitch and suggest new ideas to leadership to have implemented?
Senior leadership is very accessible at dscout. One of the key parts of product development at dscout is that our roadmap is not mandated by leadership, but conversely, it is a collaborative exercise between leadership and the product and engineering teams. Decisions made by leadership are constantly shaped by opinions from the entire company. During a recent half-day workshop involving the entire company, leadership looked for feedback and insight on developing the 2020 company growth strategy and product roadmap.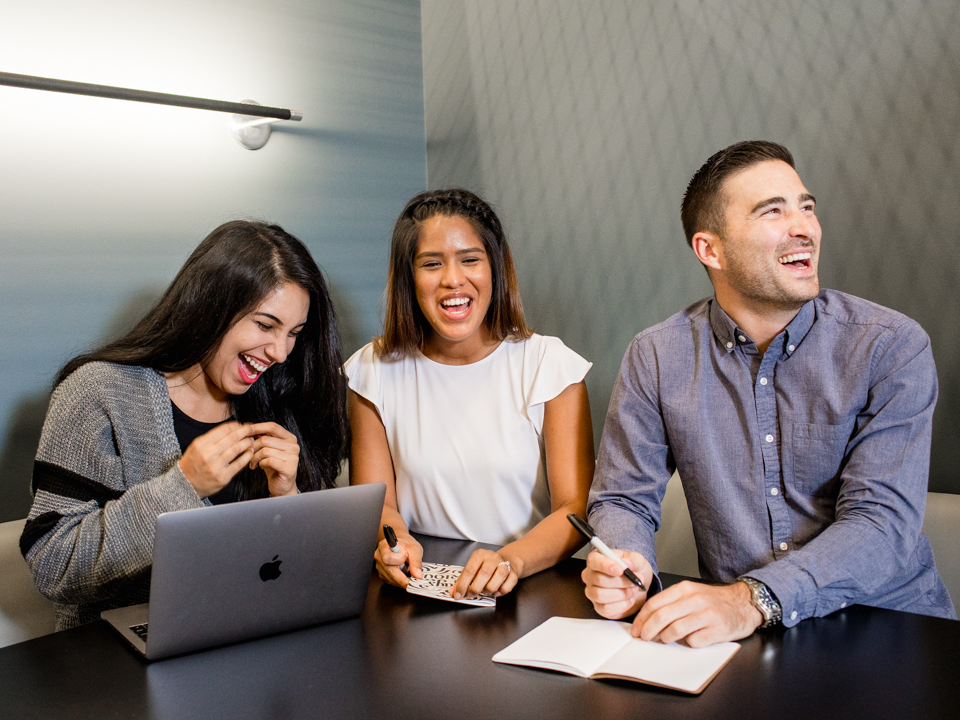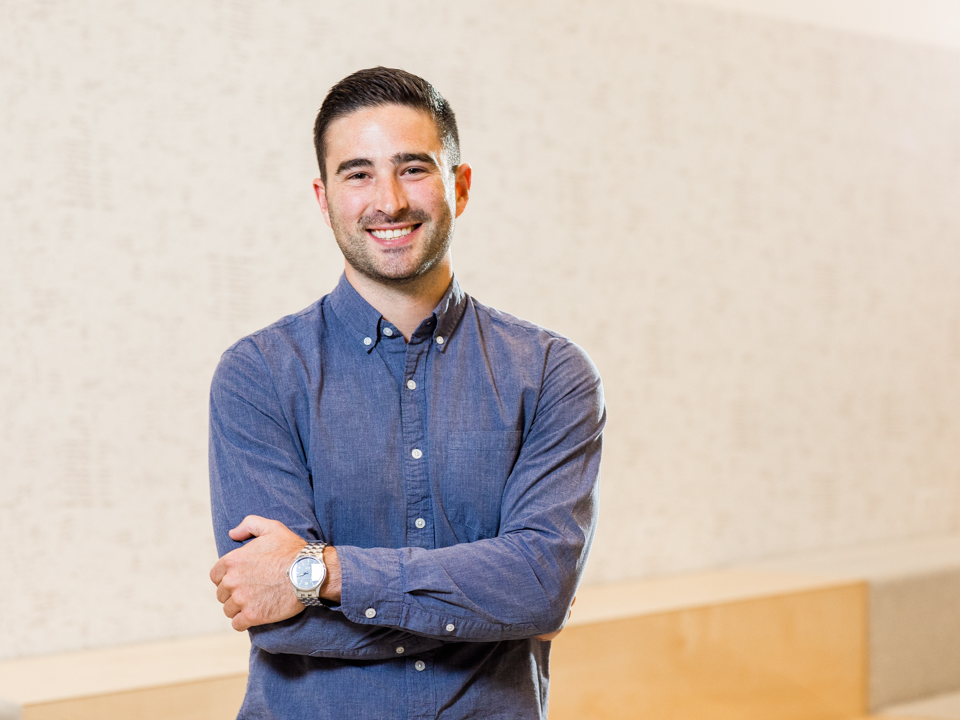 Jeff Zamiara, Enterprise Account Executive
As an enterprise account executive, Jeff is dedicated to selling subscriptions to the dscout platform to companies in media, telecom, CPG and technology industries.
SCOUTING FOR SPORT: Jeff serves as co-chair for dscout's recreational sports group. To date, the group has gathered teams for softball, volleyball, broomball and kickball. In his free time, Jeff enjoys hiking and running.
You work with the companies that use dscout's product. What new features to dscout's product are you most excited about?
Qualitative research can be a very time-consuming effort for researchers. The question we often get is, "Where do we start?" This rings true for a lot of companies who are new to methodologies for data collection. Our product team has done an amazing job of addressing these questions by developing features that support the analysis effort. 
Our media view release this summer has helped people bring stories and experiences to life through video editing and playlist building capabilities. Each time we hear about a customer collecting real-life, in-context experiences to bring into a meeting later that week, it's a big win and a great feeling of accomplishment for the entire dscout team.
 
We're all based here in Chicago, so it's important to us that we give back to the community we live in and build community at dscout."

Tell us about the culture on the sales team.  What are some activities dscout hosts to build camaraderie within the office?
As the company grows, it's really important that different departments and individuals have a chance to get to know each other outside of the office. On the sales team, we enjoy monthly outings for drinks, dinner, or an event in the city. As a company, we'll enjoy rec sports at North Avenue Beach or in Lincoln Park so we can get people from every team out there. If sports aren't your thing, we have a number of other outings: a quarterly volunteering activity to give back within the community, monthly Tuesday Teas in the office, or happy hours sponsored by different departments. We're all based here in Chicago, so it's important to us that we give back to the community we live in and build community at dscout.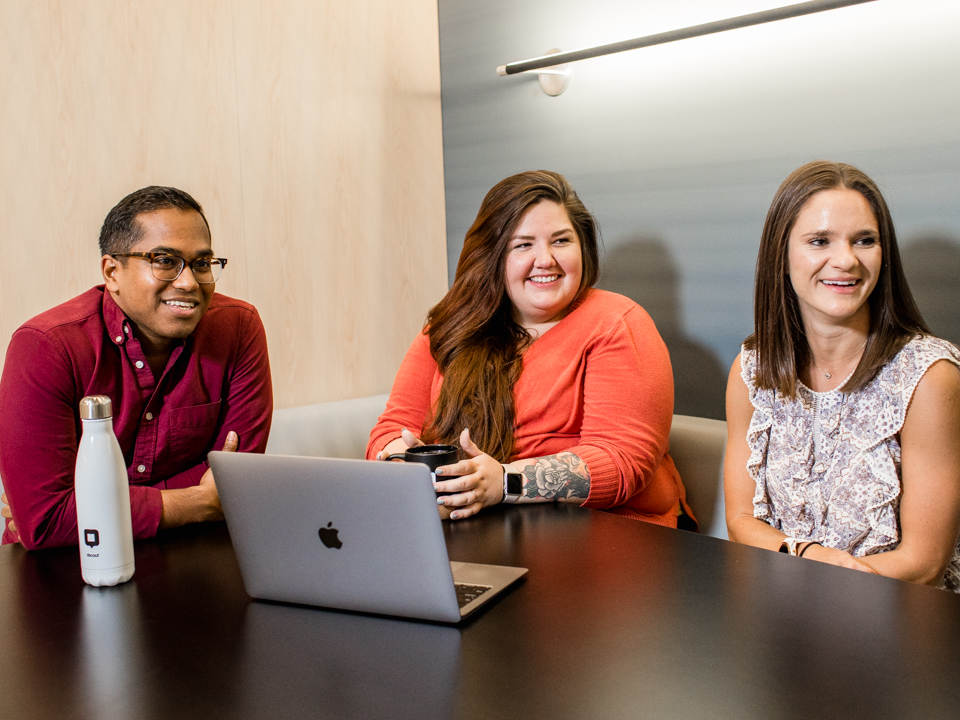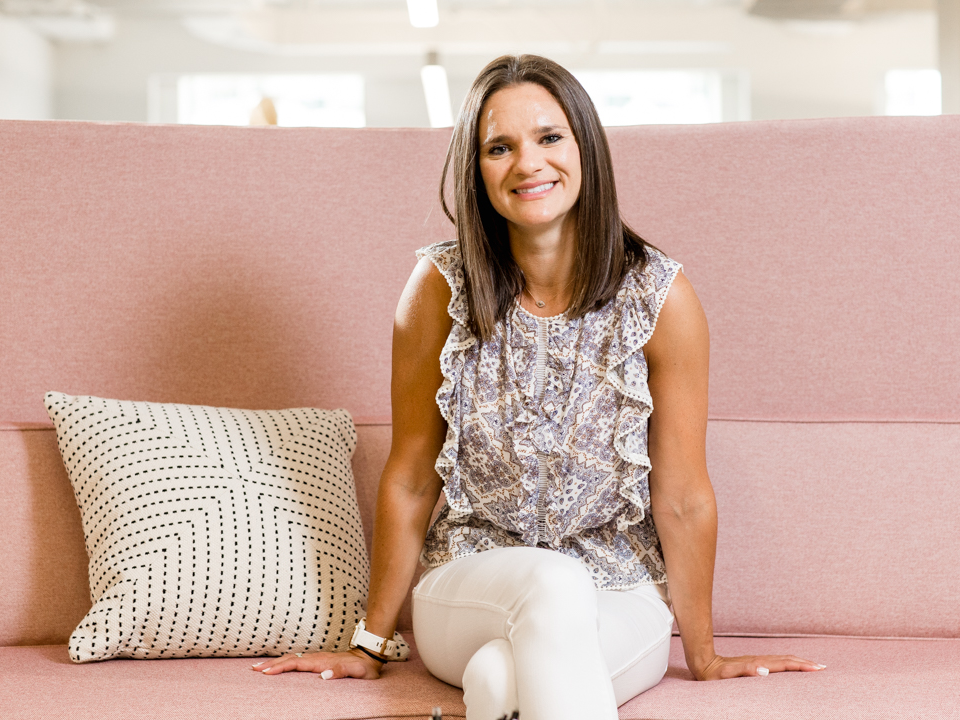 Juliana Sublewski, Studio Lead
Juliana has been with dscout's studio team since the company was founded. Between managing international projects, putting new client requests into scope, and shaping the development of research design, Juliana works as a jack-of-all-trades with an eye on problem-solving.
Empathy is one of the core values of dscout. How does empathy manifest itself in your day-to-day work?
Empathy is at the core of everything I do, from the way I think about and treat my team to how I engage with my clients. From a team perspective, working in professional services is a tough job. The hours vary based on client's needs, and the work is always changing due to timeline shifts and client's requests changing. My team works extremely hard and is often under a lot of pressure.
With this in mind, I approach everyone on my team by trying to understand where they are and what they're currently dealing with — at work or outside of it. If my job is to help them meet their potential and do the best work that they can, I need to empathize with them as humans, not just employees at dscout. If my project team is thrown a curveball by a client, I acknowledge the challenge, ask how they're feeling, commiserate for a moment, and then identify how I or the broader team can help. It's my job to set the example for how to empathize with others at dscout so others on my team can learn.
What about working with scouts requires empathy and curiosity? Why is working with scouts crucial to your role? 
Without our scouts, we lose one of our biggest offerings: access to a group of tech-savvy, qualified respondents who are available to participate in our research. Like working with any human, empathizing with our scouts helps us bring the best out of them. There have been countless times where in the midst of research a scout feels frustrated by what they are being asked to do. Our job is to ensure each scout individually feels heard, valued and equipped with what they need to succeed on any given project. 
 
If my job is to help them meet their potential and do the best work that they can, I need to empathize with them as humans, not just employees at dscout."

What opportunities are there to cross-collaborate with other teams?  How has this shaped the final result of a recent project? 
As manager of business development for the studio team, I collaborate often with the success and sales teams on new leads. I've had several opportunities to collaborate with the success team on how to provide high quality analysis for self-service clients, that is, the folks who run their own unguided research on the platform. Most recently, I had a client ask the studio to help coach her team on how to design and analyze data that comes from running research on the dscout platform — she said she wanted to learn tips and techniques for analysis from "the experts." I loved the idea, and saw it as an opportunity to experiment with delivering on a new potential need. 
I brought the idea to both our studio director and the head of success; within two 30-minute conversations, we had sketched out a framework of potential offerings and how our teams would collaborate. We haven't tested it out yet, but I'm excited to see how the first iteration goes and refine from there!