We've all heard of great companies that were founded in a basement or a garage, but what about a Chicago living room? It only makes sense that Livly, a property management platform, was born in the very environment it was built to serve. Co-founder and CPO Adam McCombs says that because of that proximity, they "could be close to residents and property managers, deeply listen and understand their daily challenges, then quickly iterate on our solutions and seek their feedback." 
From those humble beginnings, Livly built a product that the market needed and became a de facto leader of Chicago's newest industry: property technology, or proptech for short. We sat down with two members of Livly's leadership team to learn how they're growing the company, shaking up the real estate world, and giving owners and residents a new lease on property management.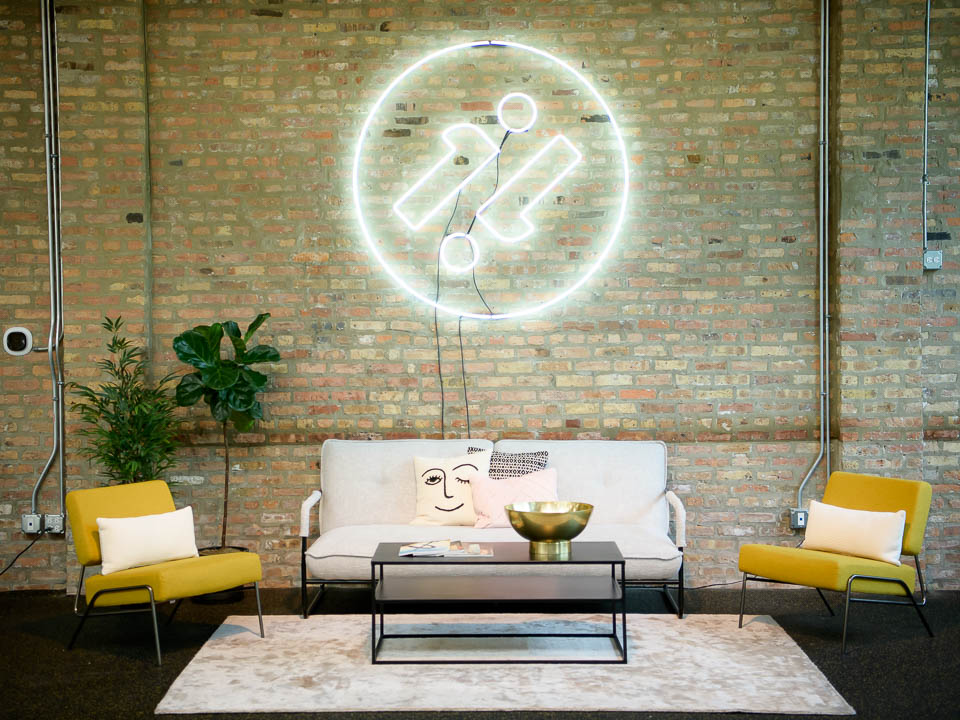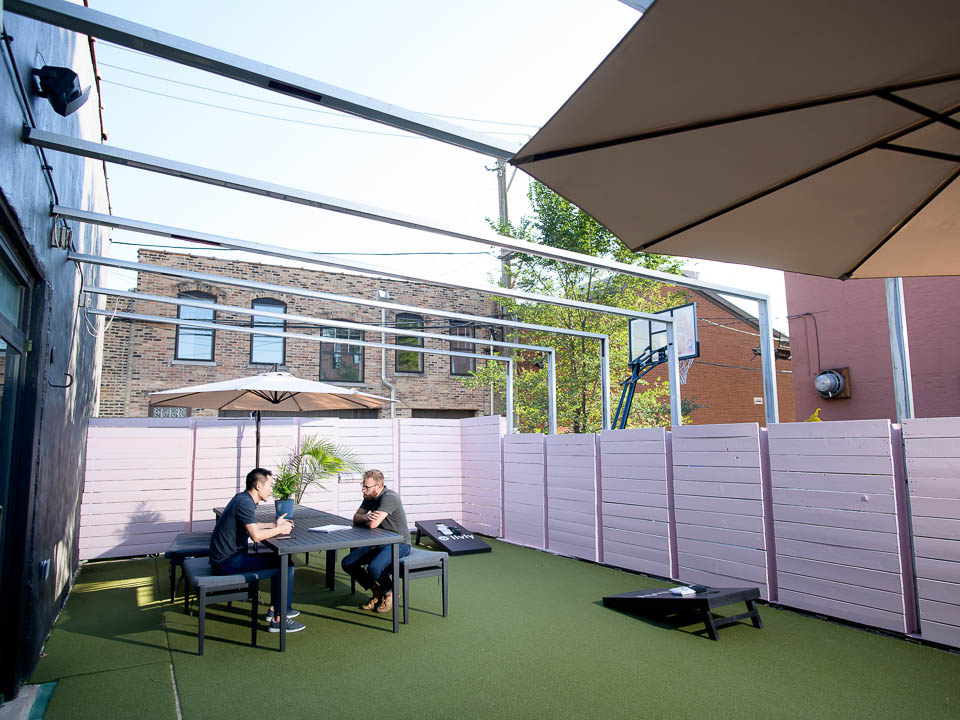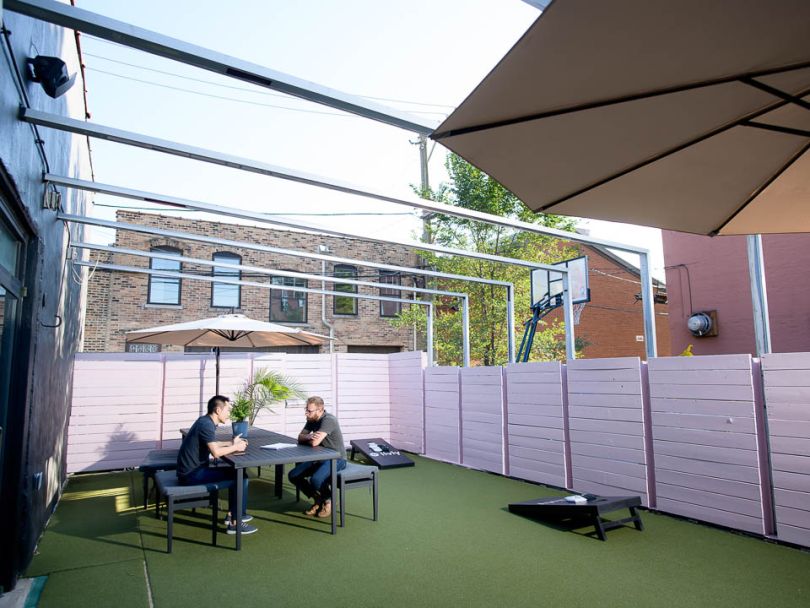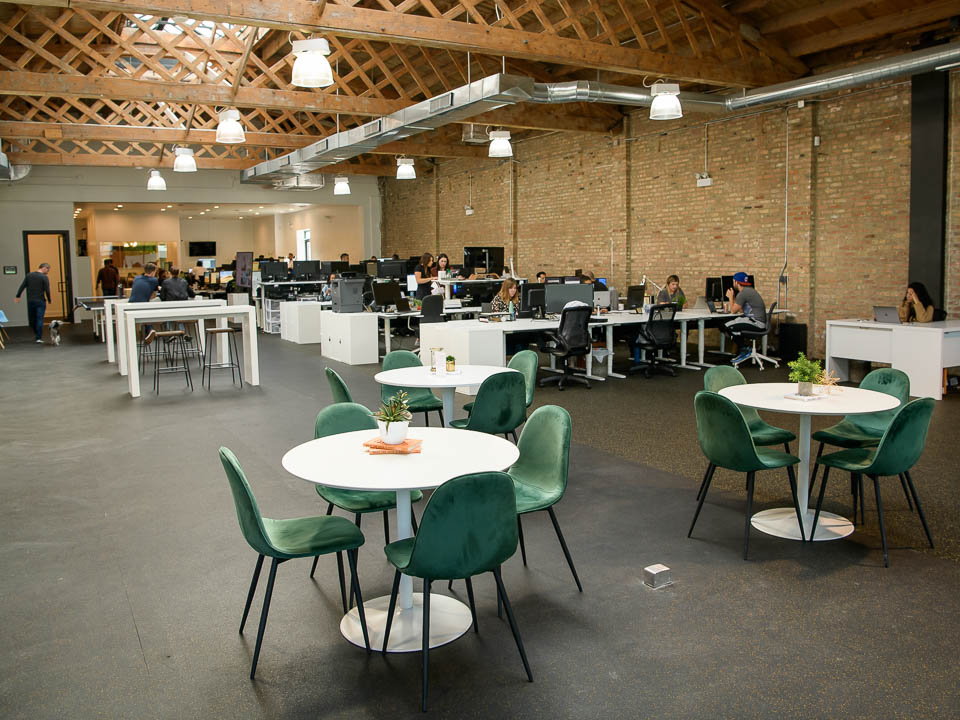 FOUNDED: 2017
EMPLOYEES: 60
WHAT THEY DO: Livly is a property management operating system that makes life easier for property owners and residents by consolidating rental payments, work orders and much more into one stylish app. 
WHERE THEY DO IT: Chicago
STACKS AND TECH STACKS: Livly has a library onsite, where employees can peruse books that have inspired their peers.
LESSONS FROM ABROAD: CTO Francois Toubol spent many years living internationally, which has impacted the way he approaches company culture. In living abroad, he says, "you have to adapt to the world around you, not the other way around. You build up empathy because you have to listen with the intent to understand rather than respond." Regardless of where home is, we can get on board with that.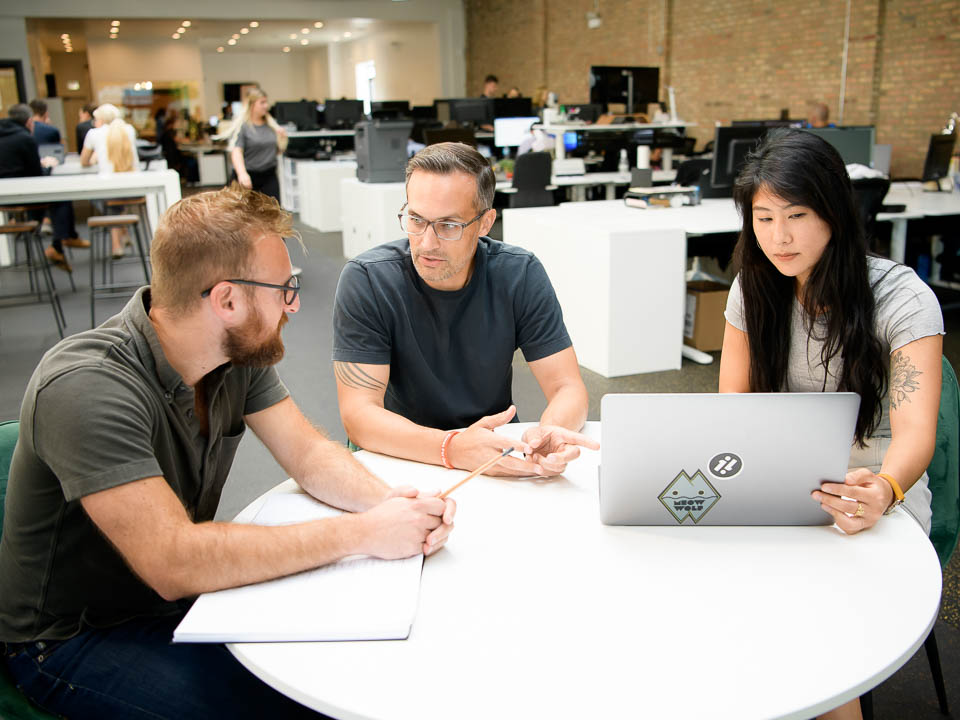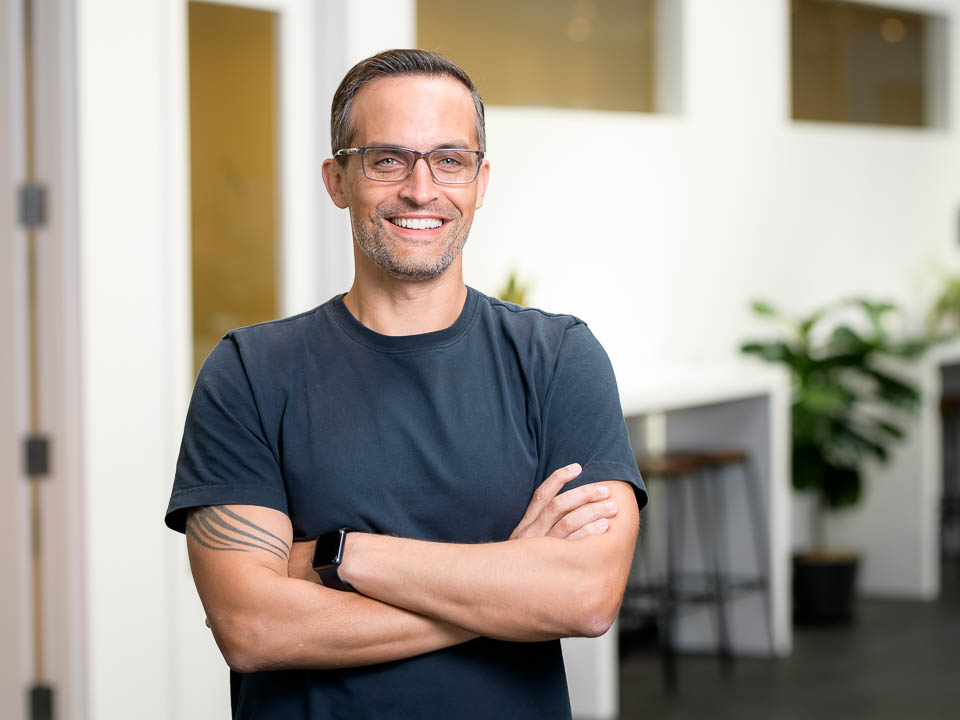 Adam McCombs, Chief Product Officer and Co-Founder
No stranger to startups, Adam has set his sights on bringing his expertise in product research, development and strategy to the booming world of proptech. As the chief product officer and co-founder, Adam is in charge of leading the product vision at Livly.
UP AND AT 'EM: While most of us are hitting snooze on our alarms, Adam is hitting the pavement. He runs anywhere from eight to 12 miles before work to help clear his mind and boost his creativity. 
You have an impressive resume. Can you talk a little bit about your background in product development? 
Prior to joining Livly, I started my career at Cisco Systems as a systems engineer. I was deeply involved in deploying proof-of-concepts for customers interested in Cisco VoIP technologies. I was instantly hooked and wanted to learn more about how to develop innovative software products of my own.
In 2008, I started my first company, JumpForward, and set out to develop a SaaS mobile platform for the collegiate athletic space. 
Along the JumpForward journey, we made every mistake possible from a product development and technical standpoint. But I was voracious in learning from these mistakes and turning them into opportunities. I truly enjoyed the challenge of changing how an entire industry works and lives. 
Once JumpForward was acquired, I wanted to climb another mountain but in a larger market. 
When I was introduced to the concept of Livly, I was instantly hooked and wanted to make a dent in another industry. 
 
...I'm proud of hiring a head of talent early on in order to integrate a focus on culture from the start."

What challenges have there been in growing Livly? What did you do to address those challenges?
The scale and speed at which the product and engineering teams grew created new challenges. In roughly one year, we grew to four product owners, two UX/UI, two QA, one Agile coach and more than 25 engineers. We were lucky to have [our CTO] Francois join the team — his deep experience in scaling engineering teams was truly a game-changer for us during this rapid growth. In a very short period, he has installed new processes, team structure and principles to help us deliver at an accelerated pace.
If you were to step back and look at your company and its achievements, what makes you proudest? 
I'm most proud of the unique and amazing culture we've created in such a short period of time. Secondly, I am proud of how we started the company out of a rental apartment and leveraged this unique experience to quickly find a product-market fit. For many startups, they have an idea, build the product and then fail on product-market fit. I believe this is one of our competitive advantages. Lastly, I'm proud of hiring a head of talent early on in order to integrate a focus on culture from the start. Culture is the glue that binds us all together and it's doubly important during fast growth periods.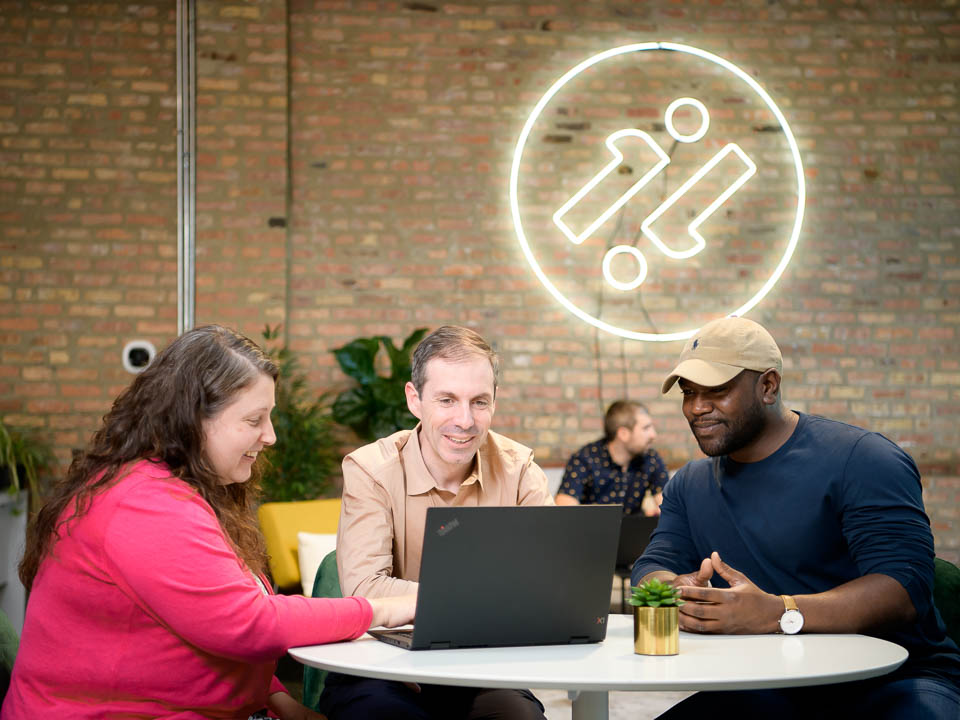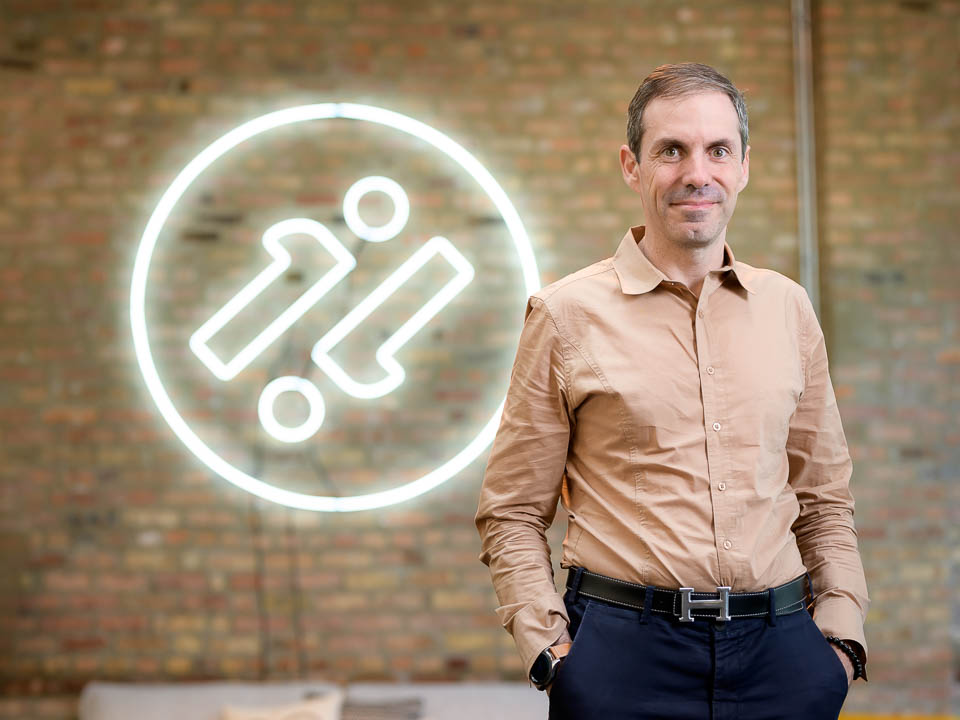 Francois Toubol, CTO
Francois fell in love with programming when he was 9 years old, and he's kept the romance alive ever since. His passion for programming took him all over the world before he finally landed in Chicago as Livly's CTO. 
SCALING AND SLOPING: When not scaling his tech team at Livly, Francois is scaling mountains –– so he can snowboard right back down again. He describes snowboarding as the one activity that lets him truly live in the moment. 
What do you think is exciting about the tech scene in Chicago? 
Our market is booming and may very well be the most attractive in the United States right now. We benefit from a low cost of living compared to New York and the Valley. We also have a unique position among the up-and-coming markets, as Denver or Austin don't have success stories like Gogo, Orbitz, Groupon, Grubhub and the like. It feels like a very similar dynamic to that of the Valley in the mid '80s.
Speaking of growth and success, Livly has grown significantly. Can you talk about how the company has scaled? 
We kicked off a large amount of change within the product and engineering organizations since I joined. Within two months, the engineering team alone grew from 11 to over 25 engineers. We acquired new resources, restructured our organization and implemented new processes. We intend to move fast, and we do. I recognize that this can be challenging. I work hard for everyone to see these challenges as opportunities for Livly to change the world of proptech, and for everyone to grow in the process.
I am grateful for everyone's resilience, openness to change and proactive, positive attitude. The team has held on to our core value, "stay resilient," which in a time of fast startup growth is the most important quality.
Moving forward, how do you see Livly growing in a sustainable way? What kinds of systems need to be in place?
In my experience, the key to sustainable growth and high performance resides in delegating decision-making and control, especially with such a competent team that takes ownership in so many ways. It is important to help others grow in their journey and to leverage their expertise and creativity.  
Stability and safety are equally important in our technology. If your goal is to empower multiple groups to innovate, be bold and move fast, then you must consider processes and software that are resilient to failure, highly available and promote loosely coupled architecture that enables the autonomy of small, hyper-performing teams.
 
The team has held on to our core value, 'stay resilient,' which in time of fast startup growth is the most important quality."

What are some ways you empower your team to succeed?
To me, empowerment is about giving ownership of decision-making and creating leaders, as opposed to delegating tasks and creating followers. It is something that we accomplish together and is made possible by making objectives clear and by holding each other accountable while removing roadblocks when necessary. We focus on communicating openly and removing politics as soon as they sprout.