Marathon sessions at the gym shouldn't describe a club administrator working overtime in the office. 
After experiencing firsthand the madness involved in end-of-month billing processes and time-consuming clerical tasks at the athletic club he owned, Jeff VanDixhorn decided to build a better solution. Twelve years ago, he set out to automate the tedious tasks and free up time for what really matters: their clients.
Today, VanDixhorn's fix for clunky club procedures, Club Automation, has proven to be a much-needed resource, and has seen a lot of growth — so much so that it was recently acquired by operational and financial management company, Daxko. While Club Automation has bulked up and joined the heavyweights — the company currently boasts 400 clubs — the culture around the office has maintained the collaborative, egalitarian tone that's defined the company for over a decade. 
"Creating and maintaining this culture is everyone's responsibility — not just the leaders," VanDixhorn said.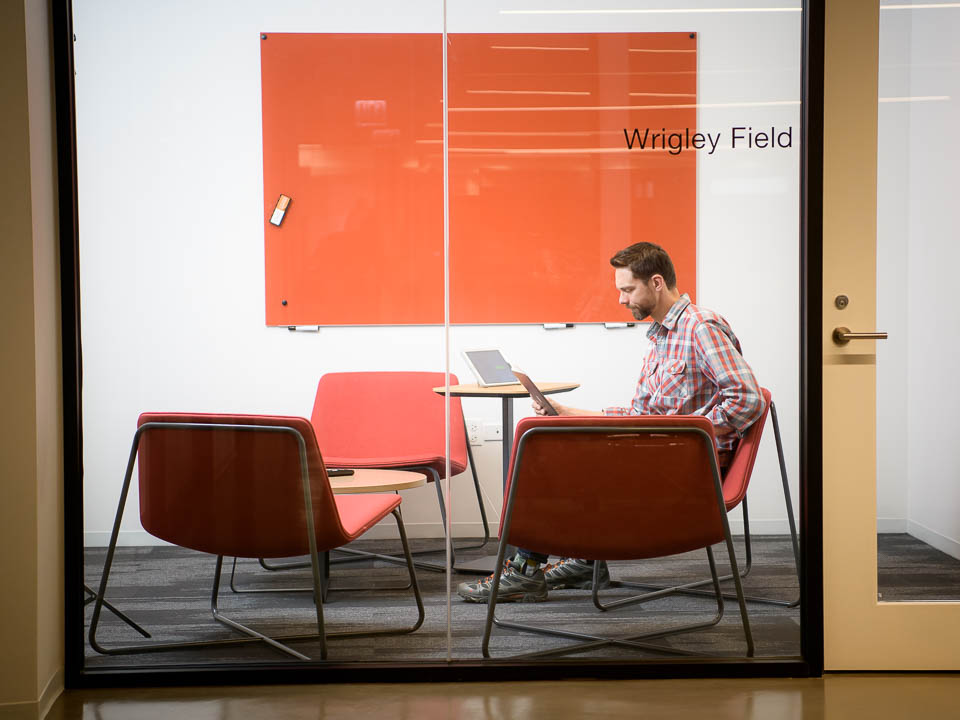 Meet The Team: 
Between seeing Club Automation go through a growth spurt and getting acquired, VanDixhorn has had his hands full. He leverages over 20 years of athletic club experience to lead his team to offer better solutions for enterprise clubs looking to function more efficiently. 
Donahue oversees the customer service teams, strategic customer relationships, customer retention and other special projects. A big priority for him is setting his team up for career success by helping them learn and grow into positions that they will thrive in.
Pestcova has been with Club Automation for 11 years. During that time, she's grown from a software engineer into a software architect. She currently heads up a few different projects that center around improving automation, scalability and coding standards.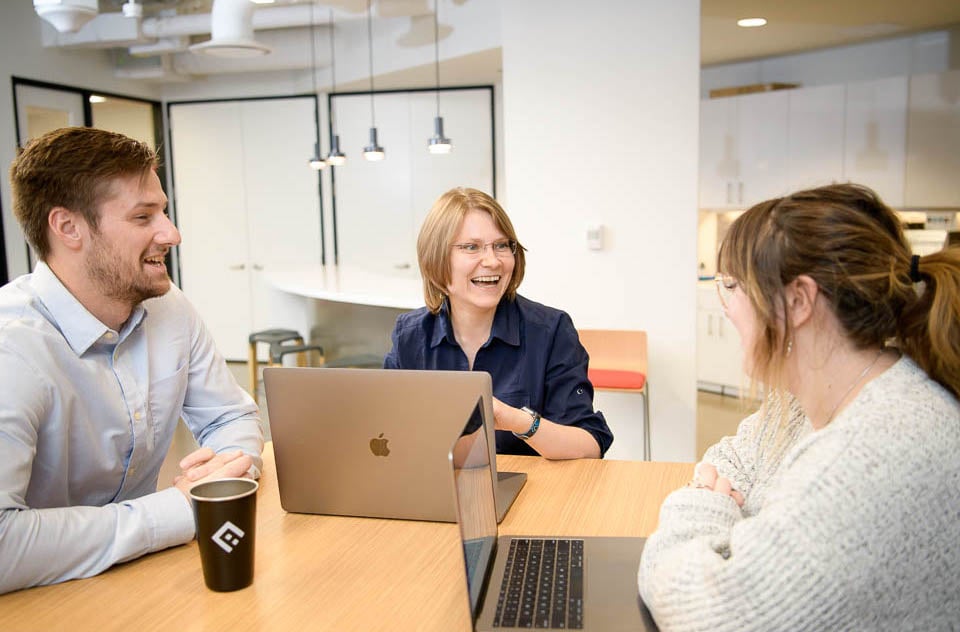 Tell us a little bit about the need that Club Automation fills. To some of us who aren't as familiar with the world of clubs, why is your product a game-changer? 
Jeff VanDixhorn: Twenty-three years ago, when I started my first club, little did I know that all the manual administrative tasks I had to do would give me the insights to help build a software to automate most of them. I, not-so-fondly, recall pulling an all-nighter after a full day at the club to finalize payroll, which involved manually reconciling invoices and hours for personal trainers and tennis pros. As we grew and the club added more locations, we needed to find a way to take the best practices for many of these types of management functions and automate them so we could spend time doing more impactful things.
Natalia Pestcova: I've heard stories of people who used to work the first day of every month — including New Year's — for years. Now, we do those same tasks automatically, and they get their holidays and weekends back. That's the whole purpose of building the software.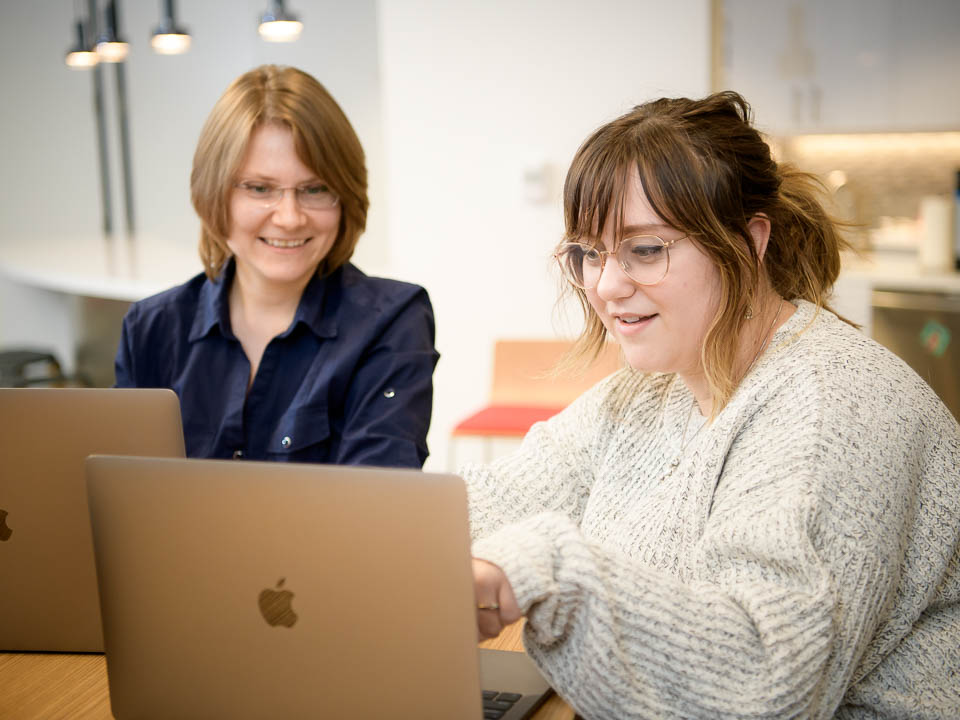 Club Automation has scaled significantly recently. How has that changed the company's culture? How have you preserved the values that matter?
Ryan Donahue: At Club Automation, we don't just look for people who match our culture or are just like us. We often talk about hiring people who are culture adds and bring something new to the table. The caliber of people at Club Automation is incredibly high: it's a group of people who want to do excellent work, continuously improve and are just plain fun to be around.
VanDixhorn: What we make very clear is that creating and maintaining this culture is everyone's responsibility, not just the leaders'. No one should be a consumer of the culture — we all should be contributors. It can be as simple as helping to put away groceries or genuinely celebrating the successes of other team members because you know they do the same for you.
At Club Automation, we don't just look for people who match our culture or are just like us."

Pestcova: Even during rapid growth, we make sure we hire the best people with the best cultural fit. We set high standards for ourselves too — all of our leaders are very hard-working people. When people are excited about their work, their productivity naturally increases.
VanDixhorn: Building off that: It is really important for us to help people find "the right seat on the bus," so they can pursue a career that they are passionate about. For example, we have helped customer service reps move to roles in sales, implementation, technical teams and more. Working hard and being a team player are essential to growth here, and if you are willing to do those things, Club Automation will find ways to help you advance and grow!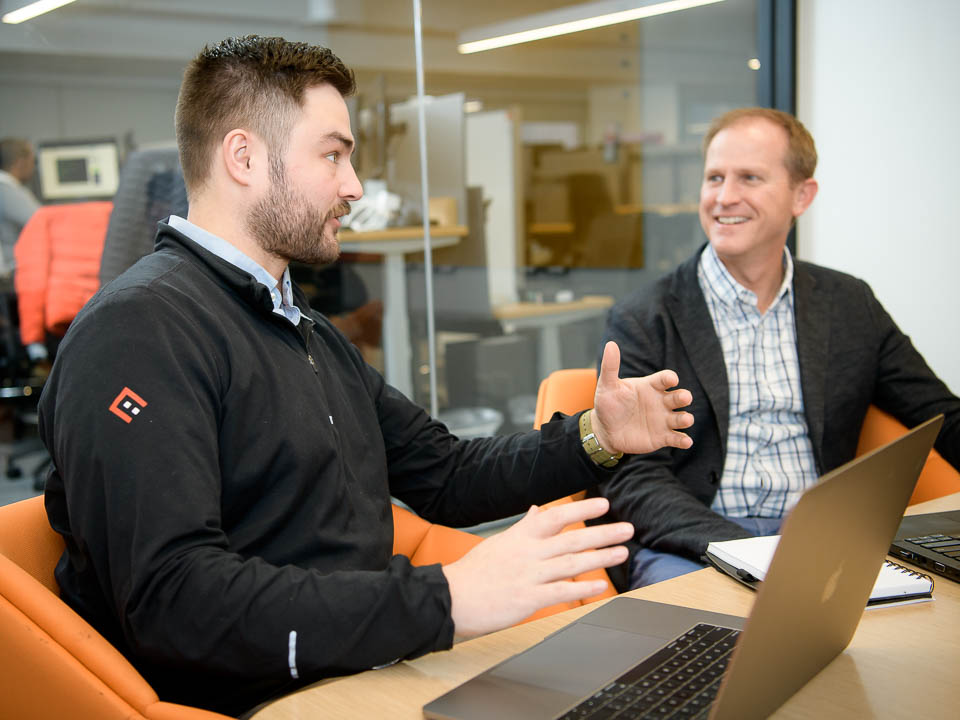 Club Automation functions as a flat organization. How does that show up in your daily work life? What are the benefits that you gain from this model?
Donahue: Club Automation is a complex software and our customers use it in a lot of different ways. No one person has everything memorized, so we rely on the shared experience of our team to find solutions that will best serve our customers. Anyone could have a new idea or a piece of experience that could help solve our problem or make us better. 
Pestcova: We strongly encourage developers to speak up. A couple of months ago, a new developer on my team proposed an alternative solution to a project that was in development at that time. He made a strong case on why his approach would be better long term, and we set an extra meeting with the team to discuss it together. The result was a third solution that was a combination of both. It did slightly increase our development timeline, but it saved us more time during phase two of the project.
 
No one person has everything memorized, so we rely on the shared experience of our team to find solutions that will best serve our customers."

VanDixhorn: We all want to belong to an organization in which we feel safe and supported, so that is the type of atmosphere we strive to create. When this support is at its best, it creates a level of trust where everyone can take ownership without being afraid of failing, feel empowered to take responsibility and be celebrated for their contributions. In the end, we all have gifts. I am blown away by other team members' giftedness in areas that I am not, so this naturally creates a flatter organization. Each of us is using our gifts — none of which are better, just different.