Imagine keeping track of a manufacturing plant's operations, logging maintenance requests, scheduling service and reordering parts for a substantial number of machines. 
Now imagine keeping track of all of that information on confusing, clunky legacy software or worse — a yellow legal pad.
For those looking for a third option, CMMS Data Group has built one: MVP Plant. Boasting a simple and intuitive user experience, the software is designed to organize and streamline manufacturing processes and data while meeting the user where they are. 
According to the company, more and more manufacturers are choosing the third option, which has prompted the team at CMMS Data Group to move forward with a new version of MVP Plant. 
"Version one of MVP Plant was stable, but there were quite a few things we wanted to add," Nick Lutsch, a lead developer, said. "We moved forward with a new technology stack, so our software is now much more responsive — the pages load faster and the sync operations happen quicker — all of which makes for a nicer user experience."
 
We moved forward with a new technology stack, so our software is now much more responsive."

The success of MVP Plant has only spurred CMMS Data Group's growth. Trisha Gula, a customer success manager, said that there's been a lot of change in the two years she's been with the company.
"As far as the sales team itself, we've basically tripled the number of account executives that we have," Gula said. "We've added a graphic designer, a content creator and a sales development rep as well. It's wild to see how quickly we've grown."
To learn more about how CMMS Data Group's team is helping customers keep to production schedules and facilitating manufacturing maintenance, Built In Chicago sat down with Gula, Lutsch and Software and UX Analyst Patrick Kolean, who filled us in on how MVP Plant is changing manufacturing and accelerating companywide growth.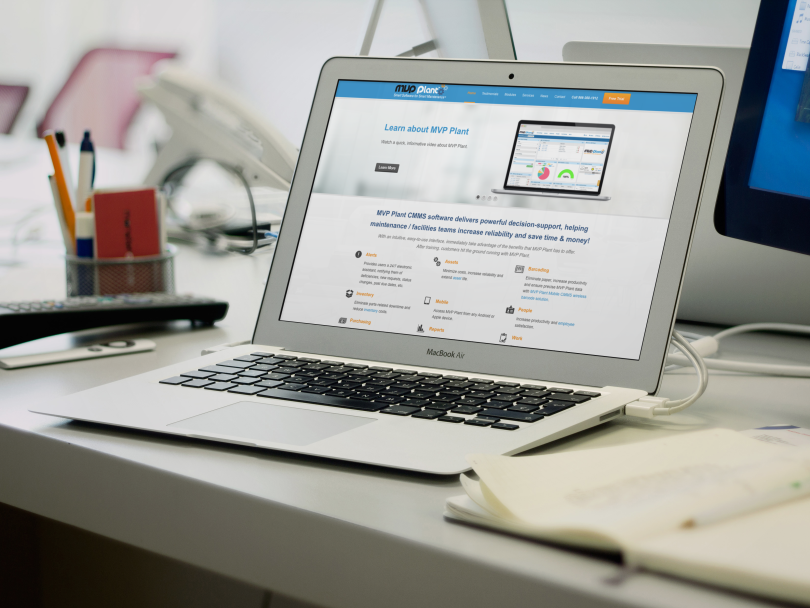 Can you tell us a little more about what MVP Plant does?
Lead Developer Nick Lutsch: Essentially it's a CMMS — computerized maintenance management software — and the purpose of it is to help with maintenance on plants and facilities. Users can put all their inventory, parts, assets and maintenance workers in the system, and can keep track of how much they're spending on maintaining and keeping a piece of equipment running. You can also schedule the maintenance workers through the platform, order parts and get approval. 
We keep track of actual maintenance workers, the purchasing department and the scheduling department, which can be scaled up for huge customers and down for small workshops. It's very customizable.
Customer Success Manager Trisha Gula: There are a lot of different services that we offer or add on, like mobile CMMS. It's designed for customers to update their work orders on the go so that they're not having to go back to their supervisor or find out what their next job is. They're also able to check out parts with a barcode scanner and enclose the work orders. That saves time and allows them to work on the machines more rather than having to go back and forth. 
A company leaning into change
For Kolean, Gula and Lutsch, a lot has changed since they started at CMMS Data Group. While the sales team now has access to work tools to streamline customer relations, like Salesforce and DocuSign, Kolean says the company has also expanded its user offerings to storeroom services and online trainings — which have only expanded the company's customer reach. 
What's the response been like to the product?
UX Analyst Patrick Kolean: If somebody's used a program like this before, 99 percent of the time they love using MVP Plant. They say it's simple to use, and while there are a lot of features, it is pretty easy to navigate. There are some legacy programs that look more like a complicated tax form than software. MVP Plant is simple and allows them to do their work quickly. 
If I'm talking to a customer that's just been writing everything on paper, it can be a little difficult to persuade them because a lot of our users like to go out, fix things and not sit at a computer. But they do come around and see the benefits. 
For customers coming from a legacy system and using MVP Plant for the first time, how do you onboard them?  
Gula: A lot of times, it's a challenge for users who are transitioning from another program or just starting from scratch. There's a lot of collecting and cleaning up data and adding it to the system. We're focusing on just making sure they have a good understanding of that process. It's not something that's going to happen overnight, but we let them know that we're here to help them throughout the way. 
Get unstuck from legacy software
"What I really like about our development team is that we are fully supported in leveraging new technology," Lutsch said. "We really try to stay on top of the new frameworks and tools that we have access to, which I think is really cool. We're not stuck working on old legacy stuff. We use cutting-edge tech and as a result, we get nice clean software."
How do you iterate and build on the product?
Gula: The majority of updates come from the feedback that we get from customers. That's something that we focus on very heavily here. For example, Patrick is onsite actually talking to the customers and then constantly communicating with our team to make sure that we're listening to them so we can continue to improve the product.
Kolean: We collect offer enhancement requests that go into a pool. When we do these enhancement requests, we've got to think about them logically. Anytime we make a change to something, we have to think about all our existing customers as well as any new customers because everyone has the same software. We have to make sure it makes sense for everybody. 
We hold a yearly conference, and during that time we have sessions where people can suggest ideas and we'll have a discussion to see why they're requesting it. Sometimes, we'll see other customers say, "You don't actually need that request, you can just do it this other way."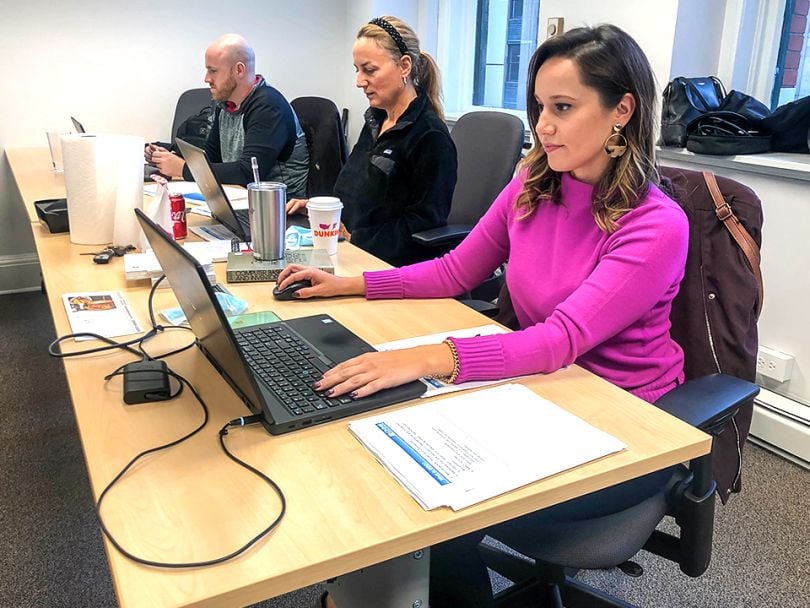 What does the future of MVP Plant look like? 
Lutsch: We built the second version of MVP Plant from the ground up with the ability for us to put translated languages into it. That entails a lot more than just running something through Google Translate.
We have a multi-region setting, so companies can use it in Spain, for example, and the time zones will be correct. They can put everything in Spanish and have a local profile for currencies and so on. We have customers that may have plants in different locations, so all the data needs to be able to be converted correctly depending on where they are. We're going to be able to share this with people all over the world and allow them to feel comfortable using it. 
 
We're going to be able to share this with people all over the world and allow them to feel comfortable using it."

Gula: Something I'm hearing from a lot of our customers is the need for integration with other programs like SAP, Oracle and other accounting software and purchasing software they use. Because there's been a lot of interest in that, that's now in the works. We previously had an integration partner that we worked with, but we're actually going to be taking that on ourselves moving forward.
That's going to be a huge selling point to a lot of our customers because it's going to give them real-time information, cut down on their costs and reduce that duplicate manual entry work. 
Kolean: There are a lot of programs that do similar things, but they are more complicated than ours. When something is so complicated, it gets messy. We're able to add new features while keeping them simplistic enough to where if somebody doesn't really use a computer, they can still use our software. That allows data to be reported between multiple facilities companies so they can start to analyze new ways to improve their business.