In 2013, venture capitalist Aileen Lee introduced the term "unicorn" to describe privately held technology startups valued at $1 billion or more. So dubbed for their rarity — only 39 companies in the world fit Lee's description at the time — unicorns have since become a bit more ubiquitous. But they're still pretty special.
Chicago has its own stable of tech unicorns — more than half a dozen by our count. This is who they are, what they do and when they reached their mythical status.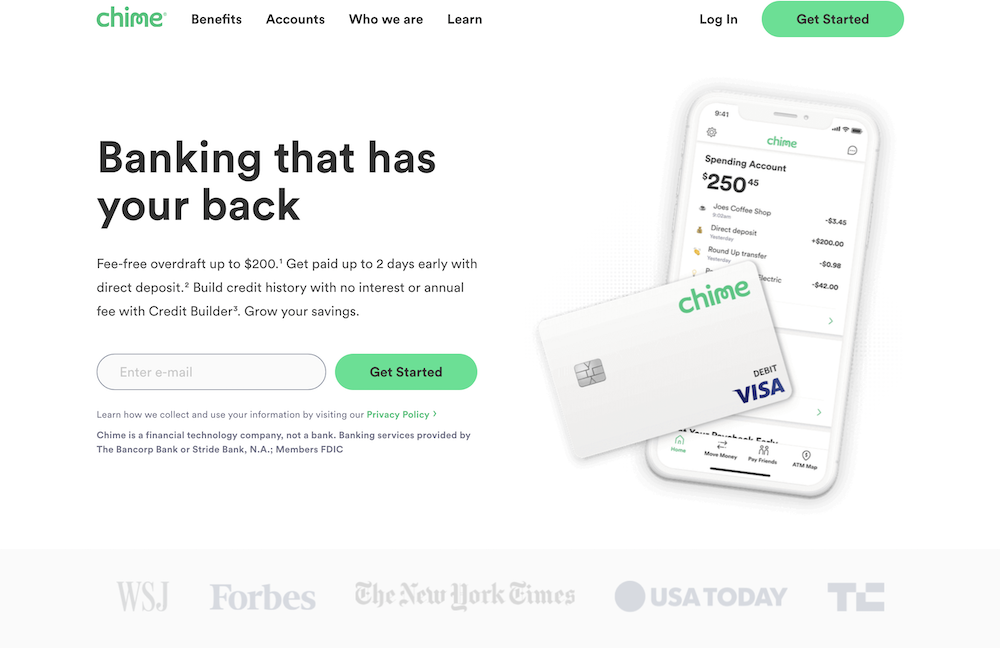 Became a unicorn: 2019
Chime is an innovative platform that allows people to invest in their future easier than ever before, allowing people to create spending accounts, save automatically, build credit and more. The application contains features such as the ability to get paid early, accessibility to secure credit cards, send money and save .50% APY automatically without paying fees through a Chime Savings account. In 2019, Chime crossed the Unicorn threshold with a Series D round of funding that netted the company $200 million in funding, propelling the company to a valuation of $1.5 billion. The Series D round was led by DST Global and also included Coatue, General Atlantic, Iconiq Capital and Dragoneer Investment Group.
Became a unicorn: September 2015
Avant is an online lender that uses machine-learning algorithms to assess an applicant's creditworthiness. Founded in 2012, the company rose to unicorn status in three short years, reaching a valuation close to $2 billion in the fall of 2015. On the tail end of that funding, the company moved from River North to swanky new offices right across the Chicago River.
Became a unicorn: June 2016
SMS Assist makes cloud software that lets property managers and other real estate professionals manage their building portfolios and hire contractors while on the go. The company was founded in 1995, but only started raising capital in 2011. Earlier this year, it reached unicorn status with a $150 million Series D from Goldman Sachs Investment Partners at a $1 billion valuation, which will be used to expand its product offerings.
Became a unicorn: first reported in June 2016
With its online marketplace for discounted gift cards, Raise lets sellers get cash for their store credit and helps buyers save money on the stuff they want to buy. The company recently acquired Slide, a New York-based gift card startup, and is in the process of establishing a presence in the Big Apple alongside its Chicago headquarters. Raise currently sits at about a $1 billion valuation, according to Forbes.
Became a unicorn: November 2015
ExteNet Systems creates multi-carrier distributed networks that help improve wireless service for smartphone users inside buildings and tunnels and in densely occupied areas. Founded in 2004, the company has done work for Willis Tower and has built out wireless connectivity in CTA's underground tunnels. When it reached its $1.4 billion valuation in November 2015, ExteNet Systems employed 100 people in Chicago.
Became a unicorn: February 2013
Founded by former Booz Allen Hamilton consultant Dhiraj Rajaram in 2004, Mu Sigma holds the distinction of being Chicagoland's very first unicorn. The data analytics firm, which is backed by Sequoia Capital and MasterCard, works with 140 Fortune 500 companies across a number of industries to glean insights and improve operations. Though a large portion of its operations take place in Bangalore, India, Mu Sigma remains headquartered in Northbrook, IL.
Became a unicorn: October 2015
Data analytics startup Uptake helps industry titans sift through their data to unveil opportunities for growth and increased efficiencies. The brainchild of serial entrepreneurs Brad Keywell and Eric Lefkofsky, the company was founded in 2014 and has experienced a meteoric rise: Uptake reached a $1.1 billion valuation and was named Forbes' hottest startup of the year within two years of its founding.
Images via listed companies.
What's your company's story? Send us a tip or tweet us @BuiltInChicago