This may come as a surprise to readers in River North or the Loop, but many of Chicago's most successful and fast-growing tech companies have offices in the suburbs. Despite differences in industry and size, these tech companies share one thing in common: an ability to recruit top tech talent from all corners of the Chicagoland area.
From shortened commutes to fairly priced lunch spots and nearby nature preserves, here's what employees at seven companies told us they love about working in the suburbs.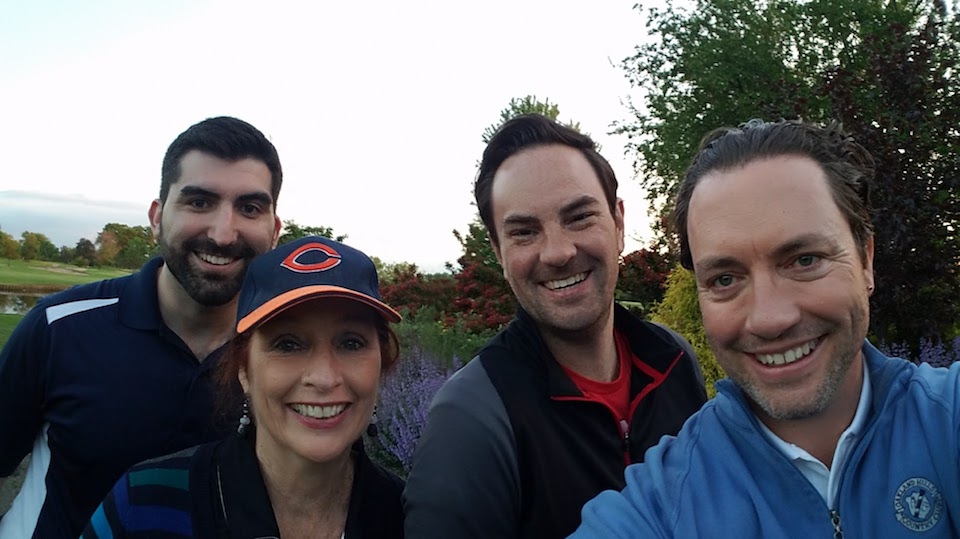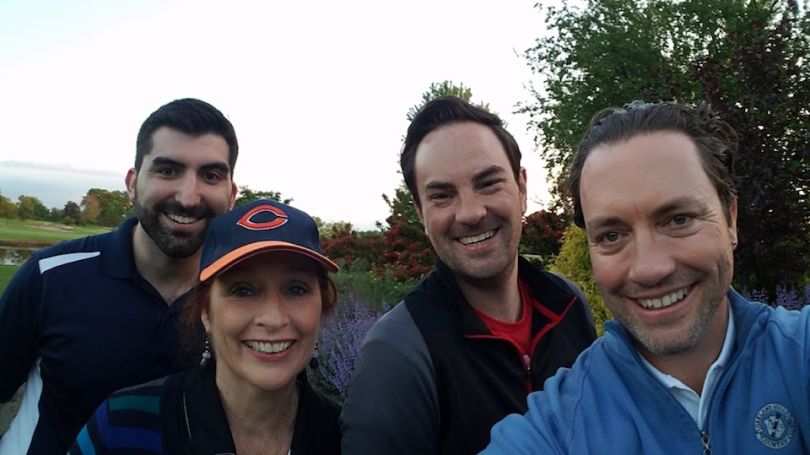 Infutor provides data-driven solutions that make it easier for companies to identify and engage with consumers as well as mitigate risk. CTO John Barnes said that after over a decade working in urban offices, he was unsure about working in Oakbrook Terrace. However, he quickly saw the benefits of working in the suburbs, especially in the winter.
What is your favorite thing about your office or location that wouldn't be possible downtown?
We are at the crossroads of I-88 and I-294, so it is easy to get to the office from any direction and we're close to the airports. This is especially beneficial to me as half of our technology team is located in Costa Rica. It is also beneficial to our sales team, who frequently visit and host clients.
I wasn't sure what the change in lifestyle would be like when I came to Infutor a year ago. What I've found is that life is much more convenient. My old commute was around an hour door-to-door. It's 25 minutes now. During winter I can make it into the office without ever having to walk across a windy bridge over the Chicago River! The gym and deli located in our building are great and very convenient too. Overall, Oakbrook offers many conveniences, with access to great restaurants, shopping and recreational activities.
How has your company's location helped fuel its growth?
Our central location has allowed us to attract talent from the city as well as the surrounding suburbs. We have employees who live as far as the northern suburbs, Elgin and even Indiana. Whether you are starting your career and need lower rent, starting a family and need more space or have children in school, the suburbs attracts a wide range of experienced talent.
It may be surprising to learn that a majority of our recent new hires actually live in the city. Location is secondary to being part of a team of experts and a company that invests heavily in technology and product development. Additionally, our management team is very flexible with employees when it comes to work from home. We find that our commuter employees prefer to be present in the office as they enjoy the energy.
What are some of your favorite perks and benefits Infutor offers?
One of my favorite benefits is our access to recreation. I take walks and hold "walking meetings" and one on ones in a neighboring nature preserve. It is great to be outside and get some exercise while catching up with a colleague. I also started an informal work golf league. Our office is minutes away from some great golf courses, like Oakbrook Golf Club. We can easily get in a round after work in the summer. The golf league has been a great way to get to know people from other departments, and has helped us build our culture. We even have a #golf slack channel where our golfing community can connect.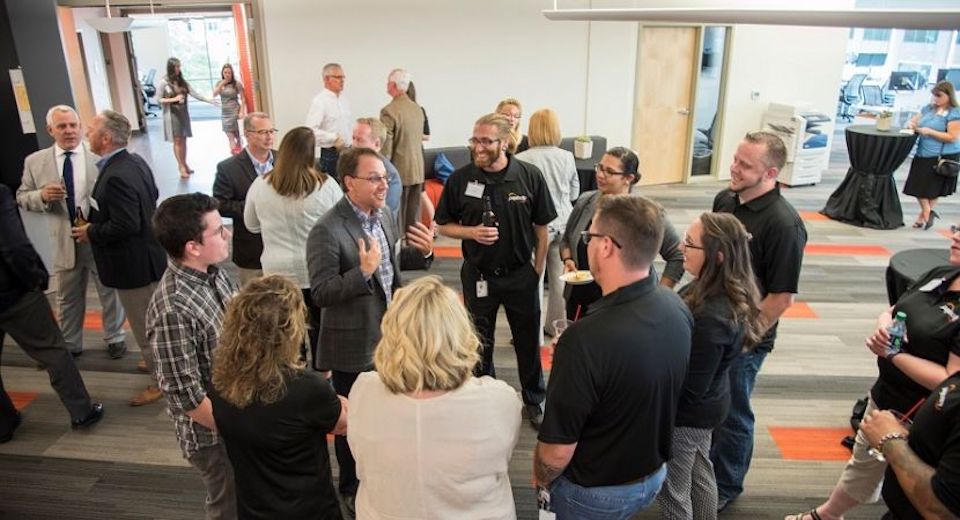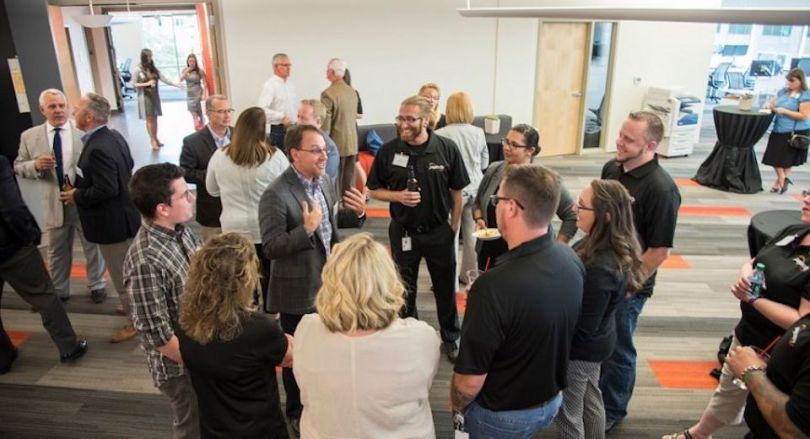 Paylocity's cloud-based human capital management software helps companies simplify and streamline both their HR and payroll processes. SVP of technology Ted Gaty said the company's Schaumburg office encourages growth by providing ample space for both team interaction and onsite client meetings.
What is your favorite thing about your office or location that wouldn't be possible downtown?
Our office is centrally located for an optimal commute with easy and ample parking and is nearby plenty of restaurant and event space options for employee get togethers. Our building also features a brand new fitness facility, cafeteria, plenty of outdoor space for the warmer months and an entire floor dedicated to collaboration and meeting space.
How has your company's location helped fuel its growth?
Having our new space in Schaumburg provides an attractive and intuitive space not only for team events but also for client meetings. The space and technology in our office gives team members the resources necessary to conduct meetings that are simultaneously effective and efficient.
What are some of your favorite perks and benefits that Paylocity offers?
More than 60 percent of the colleagues in our product and technology group work virtually from their home offices across the United States. Because of this, we invest heavily in chat, workflow and management, and videoconferencing tools that connect our teams. Our office provides the perfect complement to the virtual environment.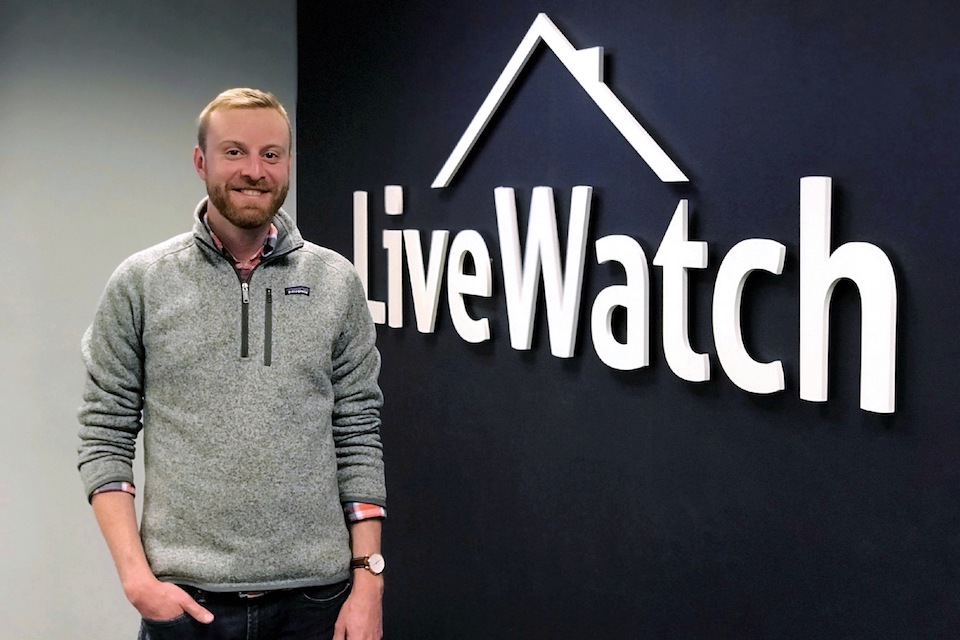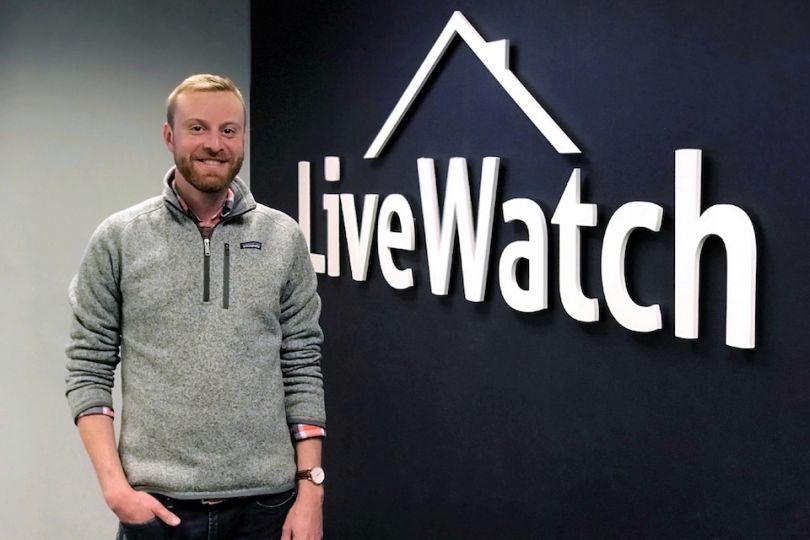 LiveWatch Security makes DIY home security systems that can be controlled via smartphone. Sales supervisor Philip Mellema said the company's office in Evanston offers many of the same perks as a space in the Loop — without all the added hassle and noise.
What is your favorite thing about your office or location that wouldn't be possible downtown?
Living in the city and working in Evanston, the reverse commute has absolutely spoiled me. Waiting for the northbound Purple Line at Belmont in the morning and watching the southbound trains come in remind me how much I do not miss being packed in like a sardine going into the Loop.
How has your company's location helped fuel its growth?
It's allowed us to attract and recruit top talent from all over Chicagoland. We're a block from the CTA and Metra so we're easily accessible from the city, but we also allow for an easy commute for people in the suburbs who don't want the hassle and costs of parking downtown.
What are some of your favorite perks and benefits that LiveWatch Security offers?
Working in downtown Evanston offers many of the same perks as working in the Loop, without the traffic, dense crowds and overpriced lunch spots. The pace is a bit slower, the restaurant scene is alive and you can walk a few blocks from the office and be at the lake or a quiet tree-lined street to get away from it all.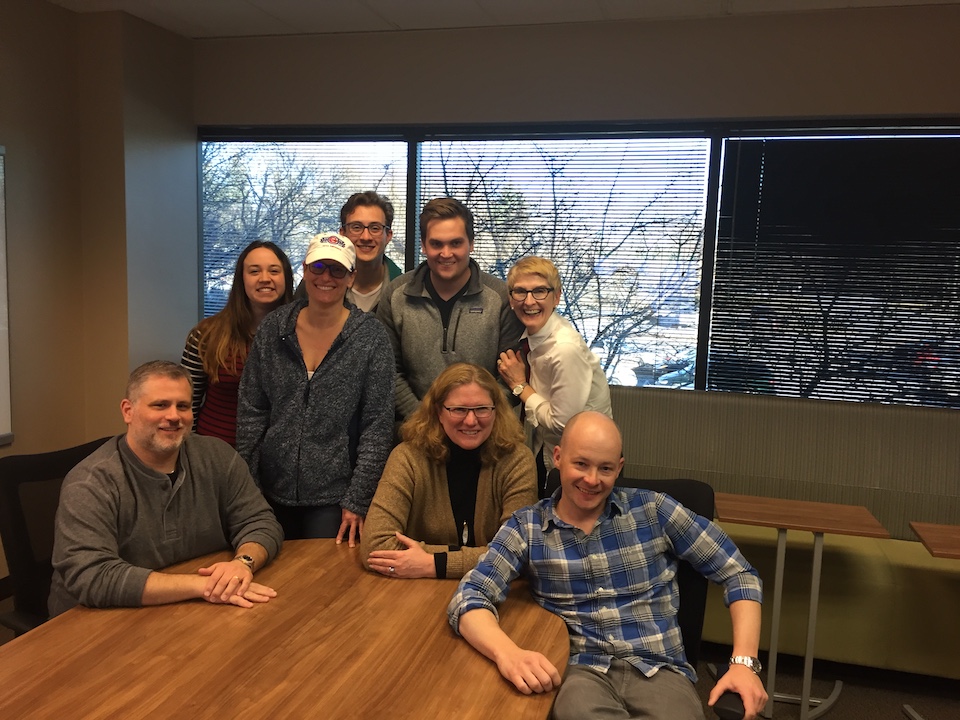 Aquilon Energy Services cloud-based platform makes it easier for wholesale energy buyers and sellers to settle transactions. Michael Fitzgerald, VP of customer operations, said the company's office in Lisle helps him strike a solid work-life balance.
What is your favorite thing about your office or location that wouldn't be possible downtown?
Work that works with my life. I can coach t-ball for my kids. My wife is thrilled that I drive 10 minutes to get home and I don't have to worry about parking my car. I really do enjoy a work-life balance at an important time in my life.  
How has your company's location helped fuel its growth?
In addition to finding recent grads, our location attracts experienced, accomplished talent —people who want to take back the time spent on commuting to invest it in their families, their community or rewarding personal projects. This is really an advantage for a startup company, having this powerful combination of experience, energy and fresh perspective.
What are some of your favorite perks and benefits that Aquilon offers?
Our culture is the best perk ever. We hire smart, nice people and give them the autonomy to do great work. People commute from downtown to work here. And people have moved back from out of state to work here. I love that everyone can see how their ideas directly contribute to the success of the company.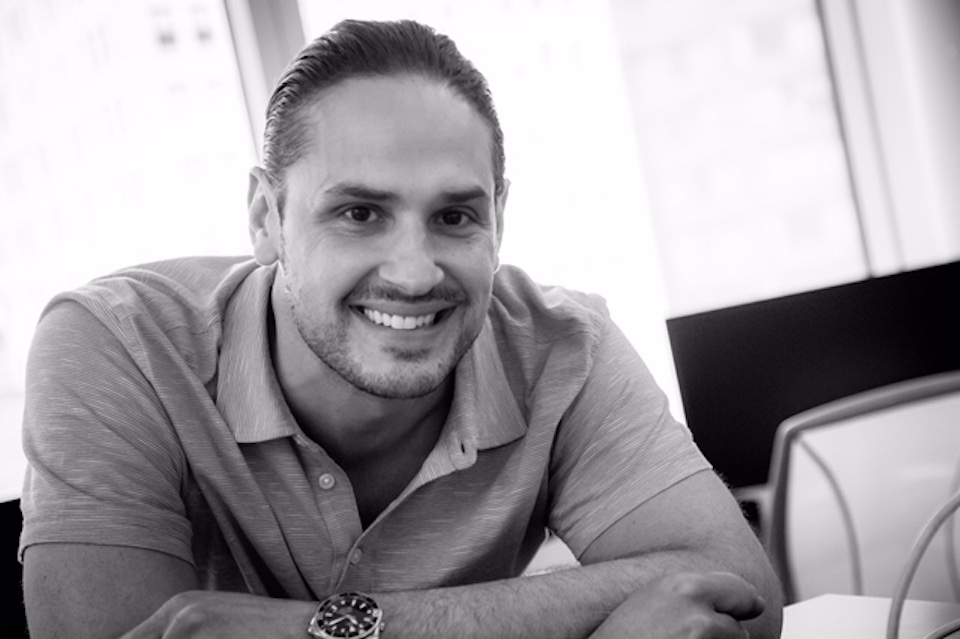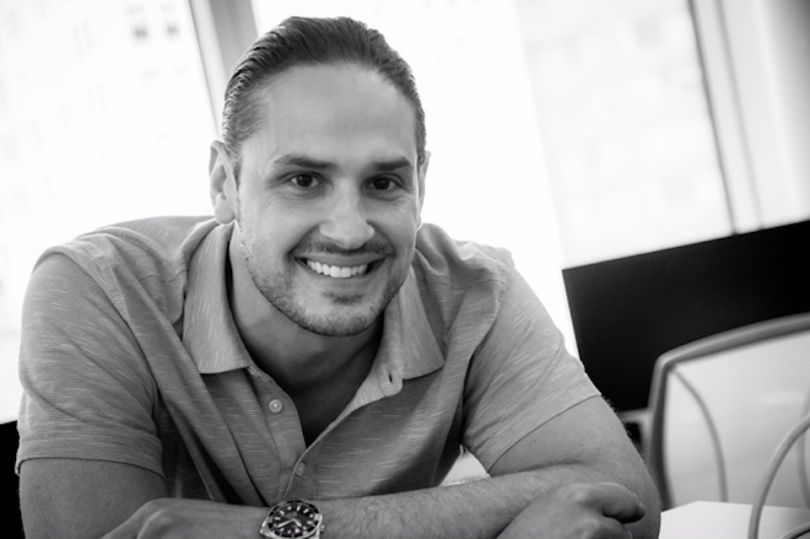 HAVI works with companies around the world to optimize their marketing and supply chain. The company also offers solutions for packaging and logistics. HAVI has offices around the world, but its headquarters is located in Downers Grove — which senior director of global IT infrastructure Pete Papadakos especially enjoys, as it allows him to spend more time with his family.
What is your favorite thing about your office or location that wouldn't be possible downtown?
The location of the office is very convenient. With easy access to tollways, my commute is great. A quicker commute means more time to spend with my family, which is very important to me.
How has your company's location helped fuel its growth?
Our global IT infrastructure team provides services for all HAVI service lines across countries around the world. This allows us to provide streamlined and standardized IT services, which in turn leads to a familiar work experience at any service line, in any office, in any country, worldwide.
What are some of your favorite perks and benefits that HAVI offers?
Parking in the free, attached, covered garage is something that I do not take for granted. Working downtown is great, but as most people know, parking is not always the easiest! As an added benefit, I can get my car washed and detailed in the garage while I am at the office. Access to I-88 and I-355 are right around the corner, and the building offers a free shuttle to and from the nearby Metra station which is perfect for city commuters.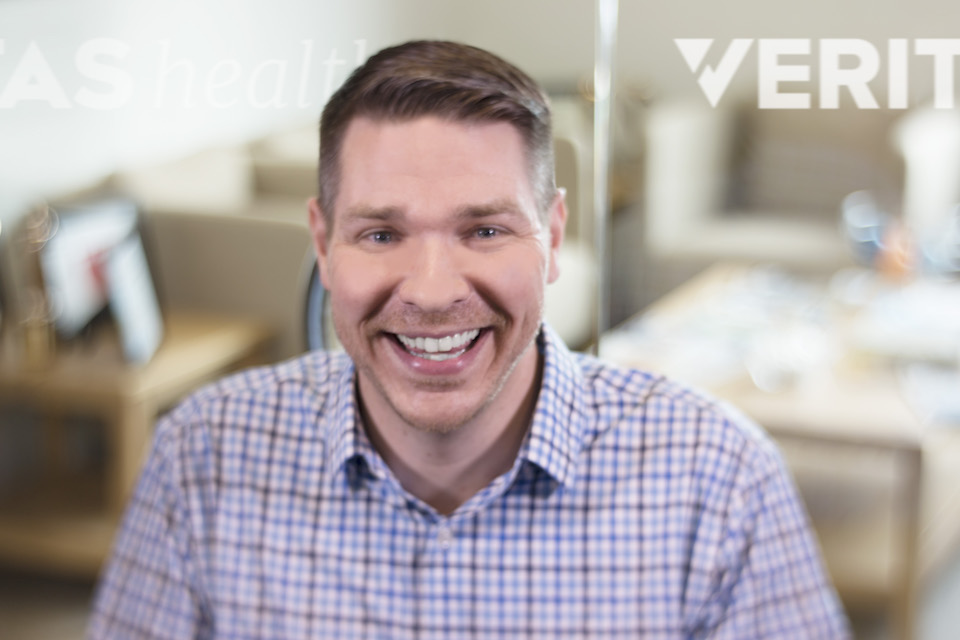 Veritas Health's network of websites feature physician-authored articles designed to educate sufferers of musculoskeletal conditions and chronic pain. Despite being initially apprehensive about working in Deerfield, email marketing manager Zach Covey, who lives downtown, said the reverse commute isn't nearly as taxing as driving into the Loop.
What is your favorite thing about your office or location that wouldn't be possible downtown?
I was a little apprehensive about working in the suburbs after having spent nearly a decade in the West Loop. However, now that I'm here, I've realized that working downtown isn't all it's cracked up to be.
It's a lot easier to get around here without all of the traffic congestion. We're in very accessible location, with both the Metra and I-94 right outside our door. I like that I can drive in or take the train when the roads are bad without having to worry about finding a parking spot. I also like all of the conveniences here. I can stop into Whole Foods or Jewel on my way home and be in and out in 10 minutes because it's not nearly as crowded as the grocery stores downtown.
How has your company's location helped fuel its growth?
The team at Veritas Health is made up of some of the most talented people I've ever had the opportunity to work with. I think there are a lot of people here who were in the same situation I was: tired of all of the road congestion, tired of the parking challenges and looking to eliminate some of the daily stress that working downtown can contribute to. I still live downtown, and I know a lot of folks here do as well.
What are some of your favorite perks and benefits that Veritas Health offers?
Some companies say that they're focused on promoting work-life balance, but Veritas Health means it. We don't have a ping pong table, video games or other distractions that would deter us from accomplishing what we need to get done while we're in the office. That isn't to say that we don't have fun or take ourselves too seriously, but rarely do I find the need to bring work home or work on projects over the weekend.
In addition to a positive work-life balance, we're strongly encouraged to learn new skills and grow professionally. Because we're a digital publisher, and because technology changes so rapidly, we're constantly evolving our products and content platforms to meet the demands of our audience. That takes an organization that is 100 percent committed to professional growth and development.
Spark Hire's video interview platform is used by companies to schedule, conduct and evaluate interviews. Sales development representative Caleb Kolb and account manager Ryan Rodino said the company's location in Northbrook helps with both recruiting and marketing efforts.
How has your company's location helped fuel its growth?
Kolb: There are a ton of talented people in a city like Chicago, but there are just as many talented people in the surrounding suburbs. While some companies downtown might miss the chance to attract talent from the far reaches of the suburbs, Spark Hire is in a central location that's not hard to reach from most places. We're even close enough to the city for an easy reverse commute.
Rodino: Being so close to Chicago makes it easier to market our product and garner interest from local job seekers. People living in the city are able to commute to the office relatively easily, which makes Spark Hire an attractive place to work. We also take part in a lot of events and conferences downtown which helps spread the word locally, as well as internationally.
What are some of your favorite perks and benefits that Spark Hire offers?
Kolb: Spark Hire is known for its "atmosphere." Our leadership is always coming up with new ways to strengthen the team and break up the norm. Some examples are bagel Wednesdays, hoodie giveaways and our potlucks. Taco Tuesday was a particularly big hit.
In some of our entry-level sales roles at Spark Hire, team members get the opportunity travel to conferences and trade shows. Within my first year at Spark Hire, I had the chance to go to Denver, Orlando and Phoenix. Even though we work hard on those trips, it's a great to see new places and make new connections, especially for a younger team member.

Rodino: We have a solid commission structure that incentivizes our sales staff and promotes healthy competition. We also have regular company outings to local restaurants and bars and hold events at bowling alleys and sporting events. The camaraderie is great and morale is always high, which makes work more enjoyable. It doesn't hurt that we have a stocked fridge full of beer and other drinks to enjoy after a long days work.