There's no shortage of companies that claim data guides their decisions, but what does a data-driven culture look like in practice?
To find out, we checked in with leaders at six local tech firms. As it turns out, there are few limits to what you can do with the right insights.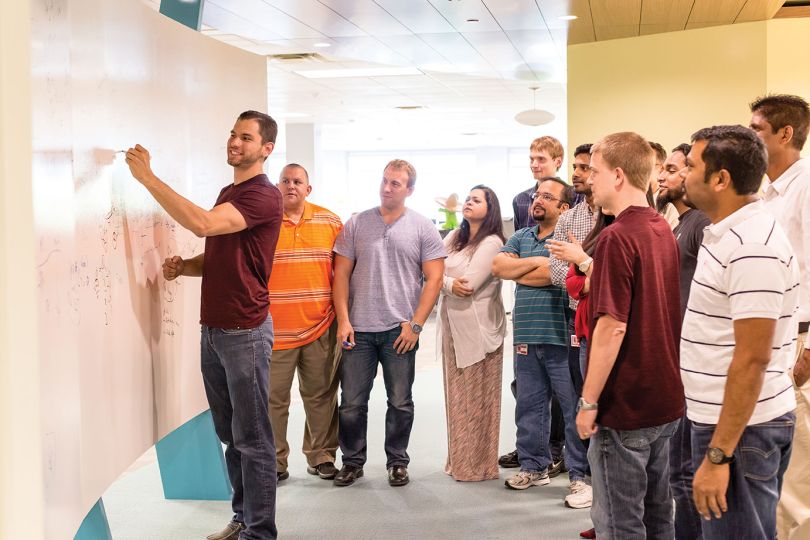 An e-commerce company with a network of independent consultants, Pampered Chef connects home cooking enthusiasts with gear that helps them step up their culinary games. Founded before e-commerce was even a thing, the company has put significant emphasis on analytics in its digital transformation. According to CFO Brian Humphrey, the company constantly looks for new ways to bring data to the forefront.
How does data drive decisions at Pampered Chef?
At Pampered Chef, we've built an analytical culture where we're leveraging data to make decisions, solve problems and identify areas for profitable growth. This has been a transformation that spans talent, technology and process. As part of these efforts, we've built a central strategic analytics team and focused on building our capabilities for analytics and problem solving across the organization.
How has your approach to data evolved over time?
We are executing our long-term data roadmap to identify data and technology investments to advance our analytical capabilities and monetize new insights. We've made investments in new data architecture, analytical tools and automation that have driven value across the organization. Our efforts have grown our digital business, increased customer lifetime value and supported higher productivity in our consultant salesforce. As we look to the future, we are excited about the opportunity to continue to transform our business with data and analytics.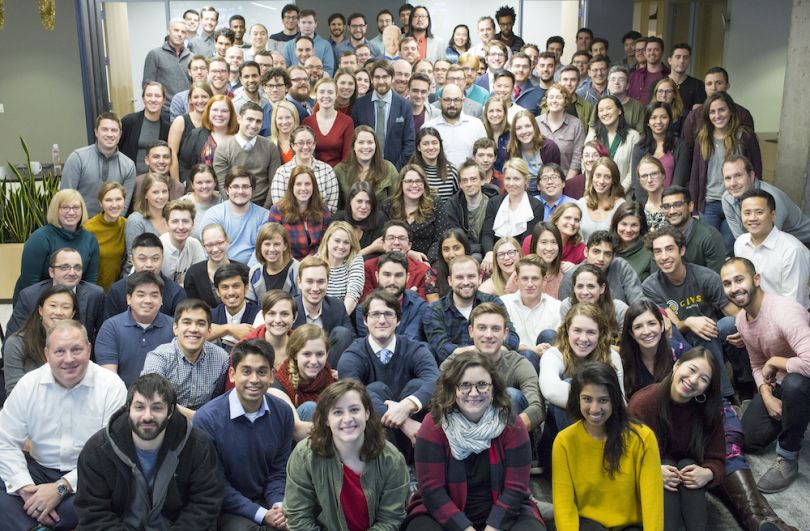 Founded by data scientists from the world of electoral politics, Civis Analytics provides software and consulting to help companies improve their own strategies with data. Sulabh Agarwal, Civis' chief technology officer, said the company relies as heavily on its own tools as any of its clients do.
How does data drive decisions at Civis Analytics?
Civis is a data science company — we help businesses make better decisions using data — so to say we're data-driven is an understatement. We're both a software and a services firm and we use what we build every day. You could say we're our own client.
How has your approach to data evolved over time?
We use a data-driven approach to make business decisions internally, such as measuring and improving the health of our tech infrastructure, deciding which products to launch, determining hiring needs in various departments and calibrating how we frame and test our outbound sales messages. We are even going to A/B test our job descriptions to attract the right candidates.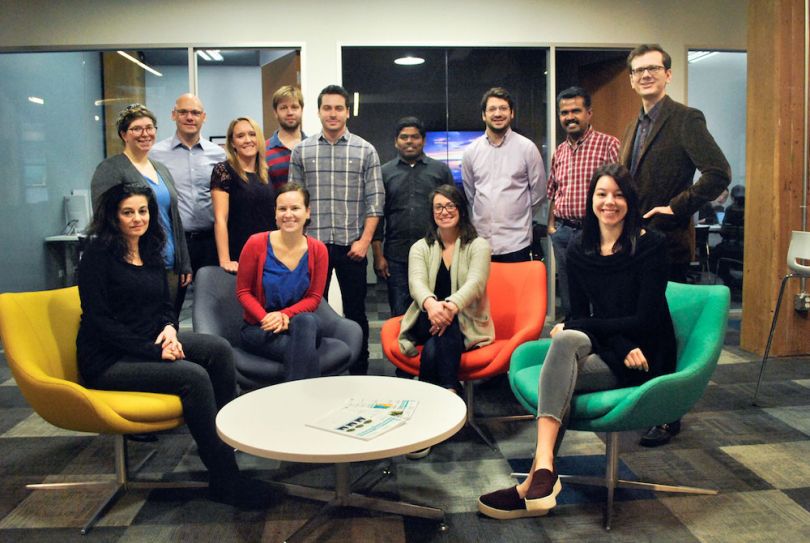 Target Data uses customer and transaction data from its clients to create cross-channel marketing campaigns that target individuals rather than customer segments. By placing data front and center, said Joe Lavan, VP of digital strategy, the company is able to constantly improve how its product works.
How does data drive decisions at Target Data?
Data is at the core of every decision we make at Target Data. What makes us really unique is our ability to bring customized people-based advertising solutions to our clients that are powered and measured strictly by their own customer data. Our performance is measured against their bottom line, and we're able to build great trust with the brands we work with.
How has Target Data's approach to using data evolved over time?
As new media channels emerge, our ability to understand how to run effective campaigns and what that means for our client's overall media mix continues to be an evolving process. There is no one-size-fits-all approach to addressable media, so using a constant stream of data to refine and tweak our campaigns is key to bringing our clients great results. We are definitely a data-first company.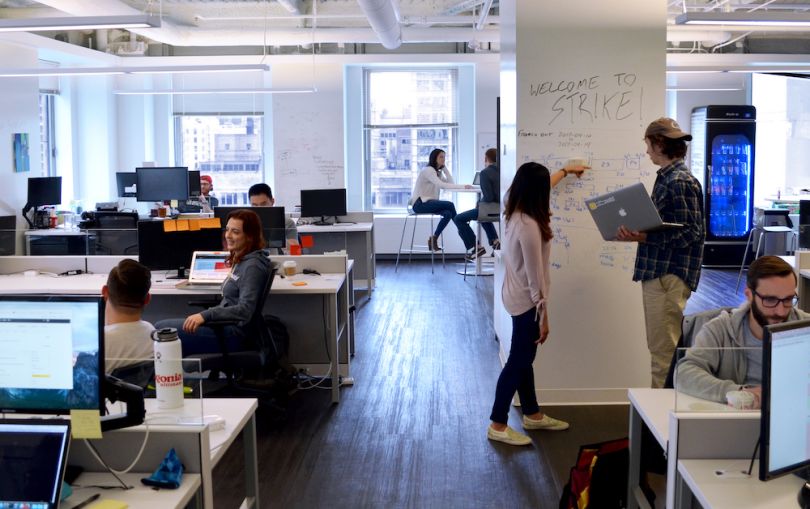 With its AI-driven campaign management tools for paid social and YouTube ads, Strike Social helps marketers ensure that their ads run as efficiently as possible. But the company also uses data to streamline internal operations and predict hiring needs. According to President Mark Shore, the company's data-driven approach goes back to the company's beginning — but it has grown more sophisticated over time.
How does data drive decisions at Strike Social?
Data has been at the core of Strike Social's business since its inception. Through the combination of data and technology, we've been able to automate core business functions across every department including sales, finance, operations, etc. For instance, we use historical sales data to forecast hiring needs in operations.
How has your approach to using data evolved over time?
In the early days, we were happy to settle for off-the-shelf solutions, but we eventually developed our own proprietary tools. We kicked things up a gear when we built out a data science team composed of brilliant individuals with doctorate degrees in physics. Once we were able to incorporate artificial intelligence and machine learning, we started automating more of the media planning and buying process. This helped us scale efficiently while producing better results than our competitors.
With a specialty in business-to-business commerce, Codifyd uses technology to ensure that prospective buyers have the information they need to make informed decisions. So it seems entirely appropriate that Chief Operating Officer Indranil Roy Choudhury relies on extensive internal data sets to make gut decisions a thing of the past within the company.
How does data drive decisions at Codifyd?
Data is firmly entrenched in our decision-making process across functions like sales, employee engagement, finance and more. We leverage several tools to give us analyzed data sets that we use to make fundamental business decisions about solutions to develop, markets to go after, hiring decisions and so on. There are times when we use business acumen and experience to make contrarian decisions as well, but those decisions are also based on data and our appetite for measured risks.
How has your approach to data evolved over time?
Tools and algorithms have evolved over the past few years, giving us a credible basis to make business decisions with increased levels of confidence. In the past, the "single source of truth" was often lacking, so decisions were taken more based on "gut" or "experience." This often can lead to unintended and disastrous consequences. It is a mistake to theorize before one has data to fall back on, and, increasingly, data will be converted to give businesses intelligent insights.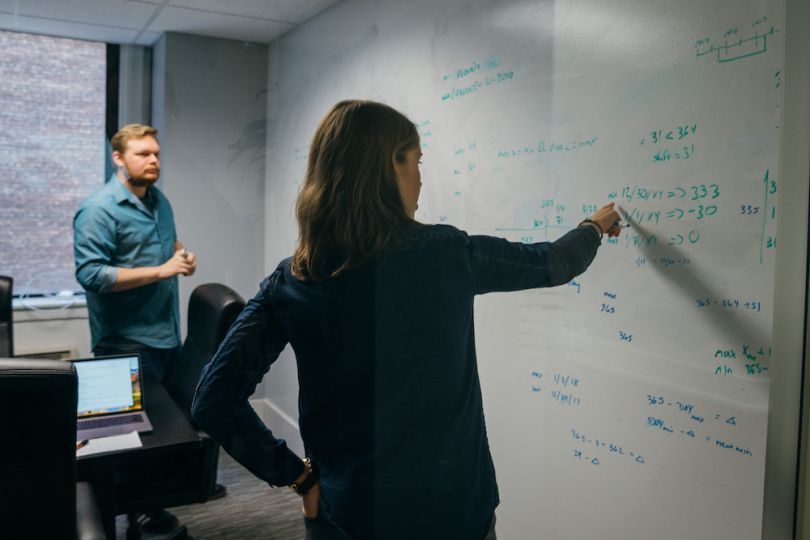 A lean team of software architects and engineers, Earlybird works with companies across industries to build custom software, integrations and operations infrastructure. To Eddie VanBogaert, partner at Earlybird, data has proven invaluable in shaping company goals and ensuring that the team is appropriately staffed at all times.
How does data drive decisions at Earlybird?
Data drives our decision-making in a variety of different ways, and over the years it's become an essential part of how we set smart sales goals, understand changes in our production output, anticipate future contracting needs, sharpen engineering estimates and more.
Business analytics can be descriptive, diagnostic, predictive or prescriptive. In serving our clients, we've developed solutions in all four areas that make analysis easier for non-engineers. We're still a smaller team, but I'd say internally we're most often looking to track reported events in a defined process, analyzing those results over time or alongside contextual data.
How has your approach to data evolved over time?
We're always seeing new products and services in our field, but the last few years have been especially exciting. Many tools and techniques that used to seem unrealistic for us to pursue — machine learning, for example — have suddenly become much more affordable to adopt, faster to implement and more practical to maintain.