Big career dreams are all well and good, but what's your plan for taking the leap to actually make it happen? Chicago is full of fast-growing tech companies looking for new team members to help take them to the next level. Start the next step of your journey by checking out these eight companies today.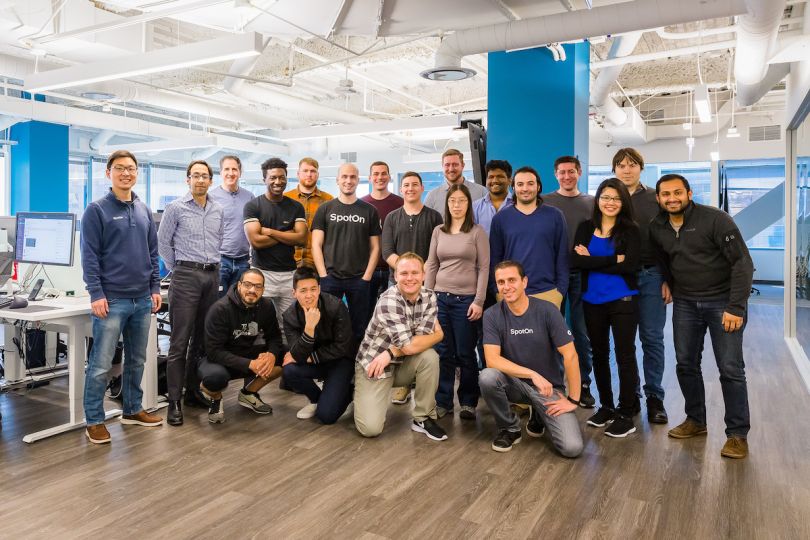 What they do: SpotOn combines payment processing technology with a range of marketing tools to help business owners build and maintain relationships with their customers.
What they look for: "SpotOn is a team of problem solvers. We're dedicated to developing thoughtful features that address our customers' greatest needs," said President RJ Horsley. "Everyone has a voice, decisions are made incredibly fast and bureaucracy is nonexistent. Ideal candidates are motivated self-starters who understand that working with a diverse team brings the best ideas to life. We're looking for people who think analytically, communicate clearly, who are kind and humble, and want to positively impact millions of customers."
Sweet perks: The SpotOn team enjoys health and commuter benefits, a game room and a stocked kitchen. The company also covers some meals for its employees as well as conferences and other training opportunities.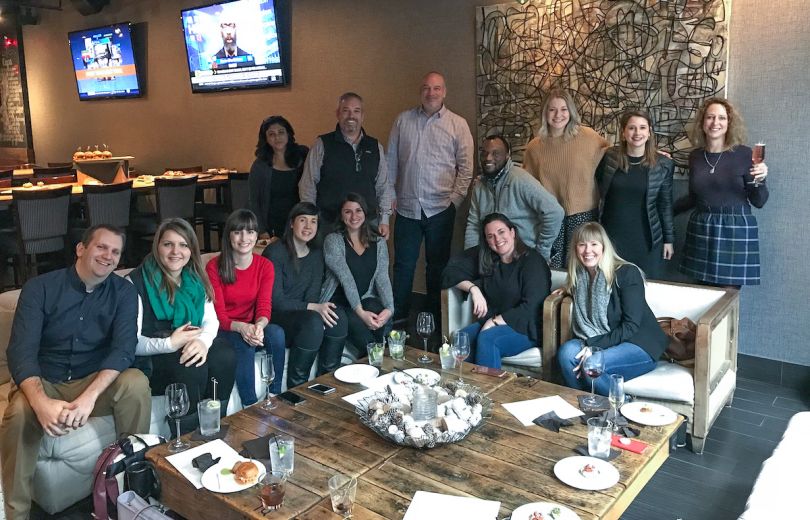 What they do: Showpad makes sales and marketing tools that help companies engage prospective buyers better through streamlined content management and advanced analytics.
What they look for: "At Showpad, we're always looking for good-natured, authentic ass-kickers to join our team," said Aaron Biggs, director of business operations and enablement. "We like people who can take ownership and get the job done, but also take the time to give back so the entire organization can grow. We operate in a fast-paced, performance-driven environment, so our ideal candidates aren't afraid to stretch themselves and stay focused on impact and growth."
Sweet perks: Fitness subsidies, 401(k)s and unlimited vacation keeps Showpad's employees fit, both financially and physically. The company's pet-friendly office has beer on tap, and Showpad provides regular opportunities for employees to volunteer and spend time together outside the office.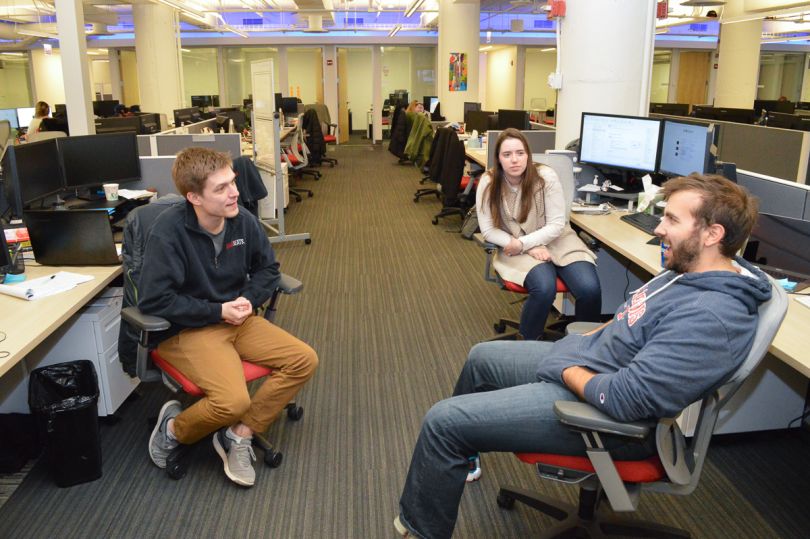 What they do: Vivid Seats' online ticket marketplace is used every day by thousands of sports fans, music enthusiasts and theatergoers to buy tickets for live events. The company has partnerships with Sports Illustrated, ESPN and the Chicago Bears.
What they look for: "At Vivid Seats, we look for creative employees who can translate complex problems into solutions that make our applications a joy for our users," said VP of Engineering Brent Walker. "Individuals who show a passion for collaboration, continuous improvement and innovation always leave a positive impression with our interviewers."
Sweet perks: Discounted live event tickets keep the Vivid Seats team engaged with the mission, but the company also offers traditional benefits like 401(k) matching, fitness subsidies, commuter benefits and generous parental leave. Vivid Seats' office is also decked out with a game room, beer on tap, a stocked kitchen and an onsite gym.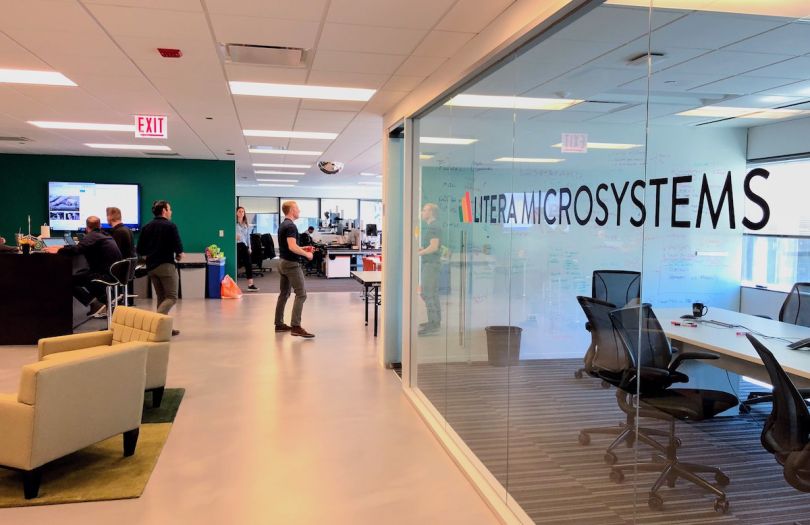 What they do: Litera Microsystems makes software used by lawyers and life scientists to create and manage important documents. Its solutions are used by more than half of the country's 200 largest law firms.
What they look for: "We're looking for people who help build our culture of collaboration and growth," said Brittani Shaw, director of HR. "All our employees have a sense of ownership and opportunity here, thanks to the many ways we recognize individual success. We take pride in taking care of our employees, who, in return, take care of the company and our clients."
Sweet perks: Litera's employees have access to an onsite gym and a game room, 401(k)s with matching, and a stocked kitchen with beer on tap. The company also offers generous time off, commuter benefits, regular company outings and opportunities to volunteer.
What they do: A Chicago-based meal kit delivery service, Home Chef specializes in recipes that can be made quickly, even by inexperienced cooks. The company delivers more than 3 million meals every month to customers all across the country.
What they look for: "Every part of our organization thrives on smart people bringing their expertise to the table to solve problems," said Chief Revenue Officer Rich DeNardis. "The ideal Home Chef candidate is someone who's entrepreneurial, collaborative and willing to learn. We look for people who can think strategically and are also willing to roll up their sleeves to get the job done."
Sweet perks: Home Chef provides staple benefits like a 401(k), health benefits and generous time off, as well as bike storage, discounted gym memberships, discounted meal kit subscriptions and flexible spending accounts to its employees.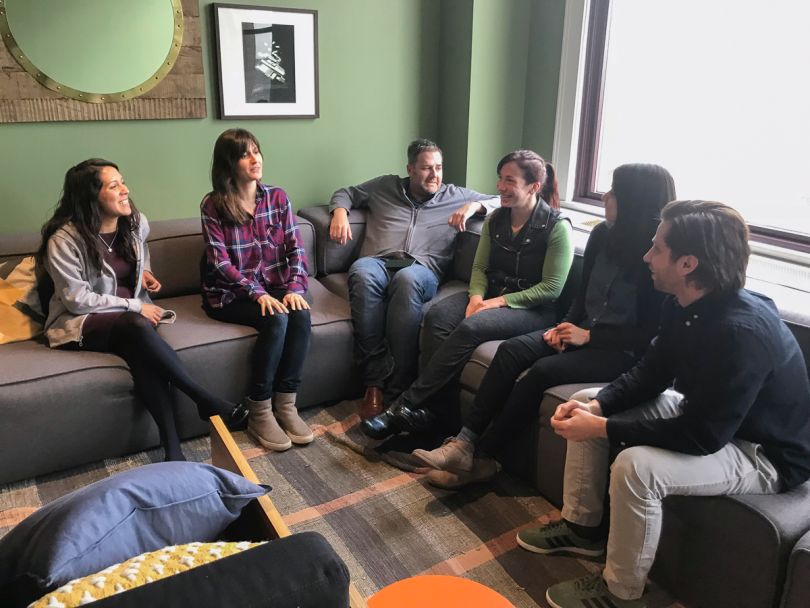 What they do: By leveraging AI technology, Ascent RegTech helps companies in highly regulated industries understand and navigate the rules that apply to them. The company continuously processes a range of regulatory databases, ensuring that companies are notified of any changes in real time.
What they look for: "Success at Ascent comes from taking ownership of your projects and communicating with your team," said CTO Chris Doyle. "Our work is very interdisciplinary, so we're looking for people who are excited to learn from each other and blend ideas from different perspectives."
Sweet perks: Ascent has a pet-friendly office, a remote work program, unlimited vacation and fully covered health benefits. Employees also get equity in the fast-growing company, and access to conferences and training opportunities.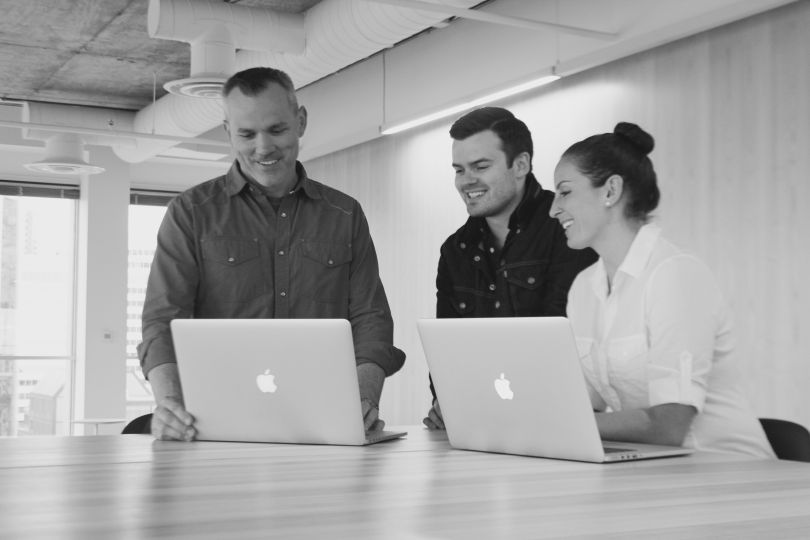 What they do: Punchkick Interactive is a Chicago-based builder of custom websites and mobile applications. The company has worked with organizations like Microsoft, Harley Davidson and the international soccer tournament Copa America, hosted by the United States in 2016.
What they look for: "Our team is dedicated to making Punchkick the best company on Earth," said co-founder and CEO Zak Dabbas. "Punchkick is an ideal environment for people who are incredibly talented at what they do, and who thrive in a flat, manager-free environment. Punchkickers are smart, dependable and self-driven — and they don't need traditional forms of hierarchy to accomplish their goals. We're driven to create incredible work for our clients while building a fun and supportive work space for everyone."
Sweet perks: Punchkick boasts a generous parental leave program, unlimited vacation, health benefits and volunteering opportunities. Its team also has access to a stocked kitchen, a game room, conferences and trainings, and regular company outings.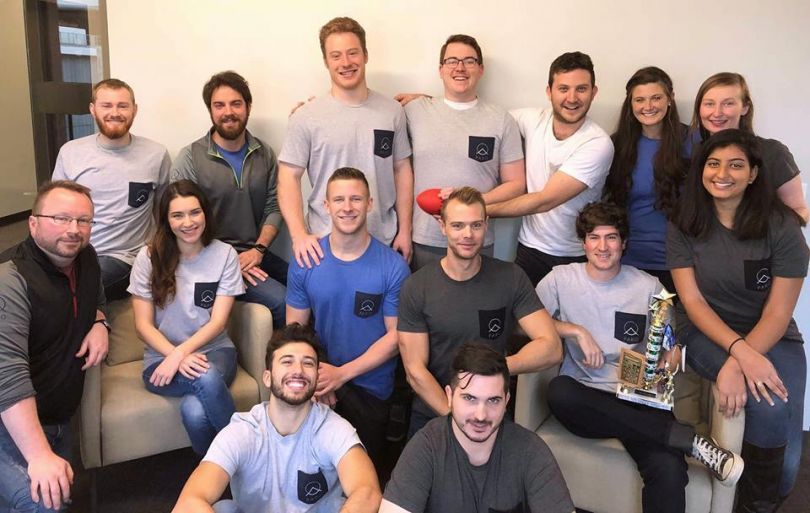 What they do: Paro lets companies hire on-demand financial professionals, including financial analysts, strategists and accountants, on a remote, hourly basis.
What they look for: "We hire for our values: we look for candidates who want to push themselves and others beyond what they imagined possible but at the same time make time to enjoy moments of fun and connection each day," said co-founder and CEO Michael Burdick. "We want candidates who will take smart risks and consider failure a part of learning. And, most importantly, we want people to bring their whole selves to work."
Sweet perks: In addition to equity, health benefits and a fitness subsidy, Paro offers flexible hours and opportunities to volunteer. The company's pet-friendly office also has a stocked kitchen.