At Punchkick Interactive, a flat structure gives employees ownership and autonomy
There are no bosses at Punchkick Interactive. Instead, the company utilizes an employee-led, flat office structure that runs on peer feedback, advice channels and employee autonomy.
The innovative management system — known as "Teal" — has allowed employees to create their own job descriptions and take ownership of the company's success. We spoke to four employees to hear what it's like to work in a flat office structure and how it's changed their perspective on the workplace.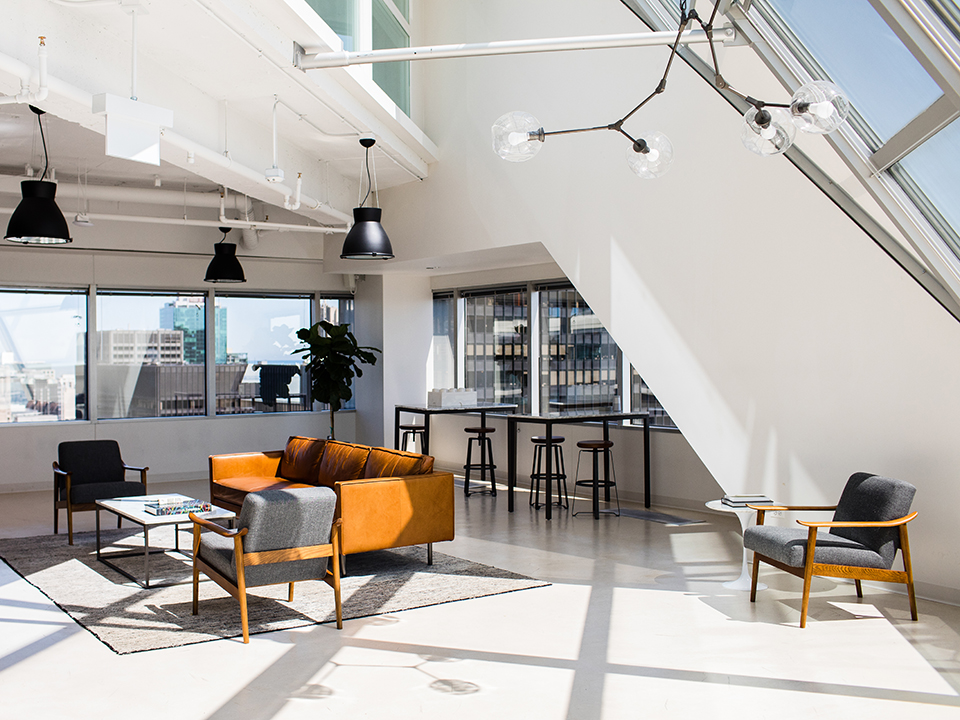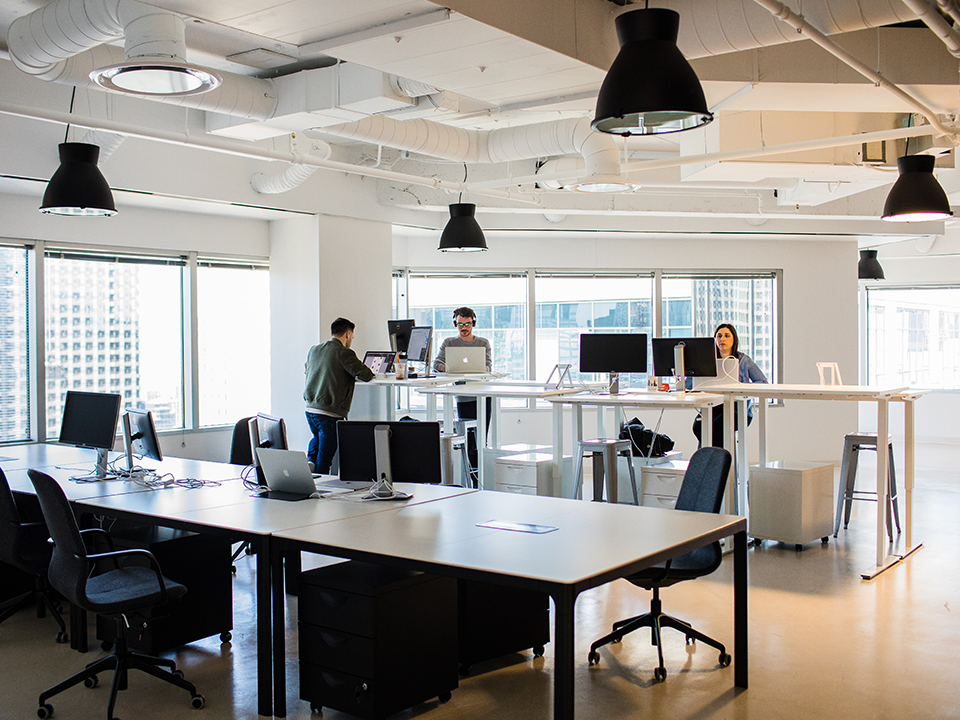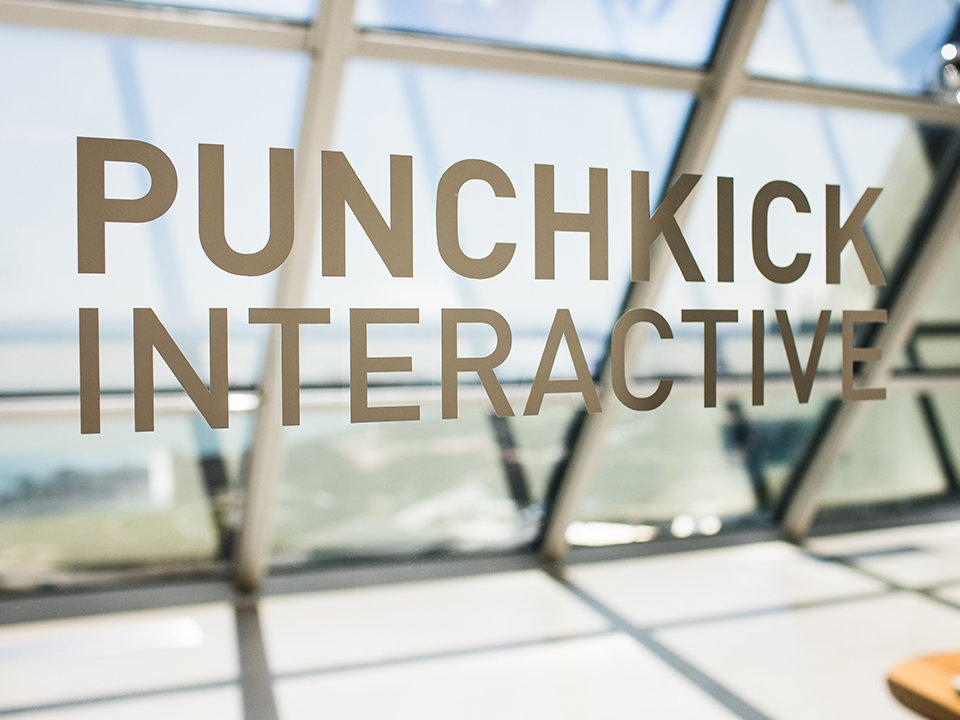 FOUNDED: 2006
EMPLOYEES: 40
WHAT THEY DO: Punchkick Interactive works with brands to develop mobile strategies, apps and responsive sites. They do this by integrating lean UX designs and user research into an agile development process.
WHERE THEY DO IT: Chicago
HOME OFFICE: Employees are encouraged to work from the comfort of their homes on Fridays.
UP, DOWN, PUNCH, KICK: The company's unique name derives from the founders' joint love of video games and a desire for something "punchy". Thus, Punchkick was born.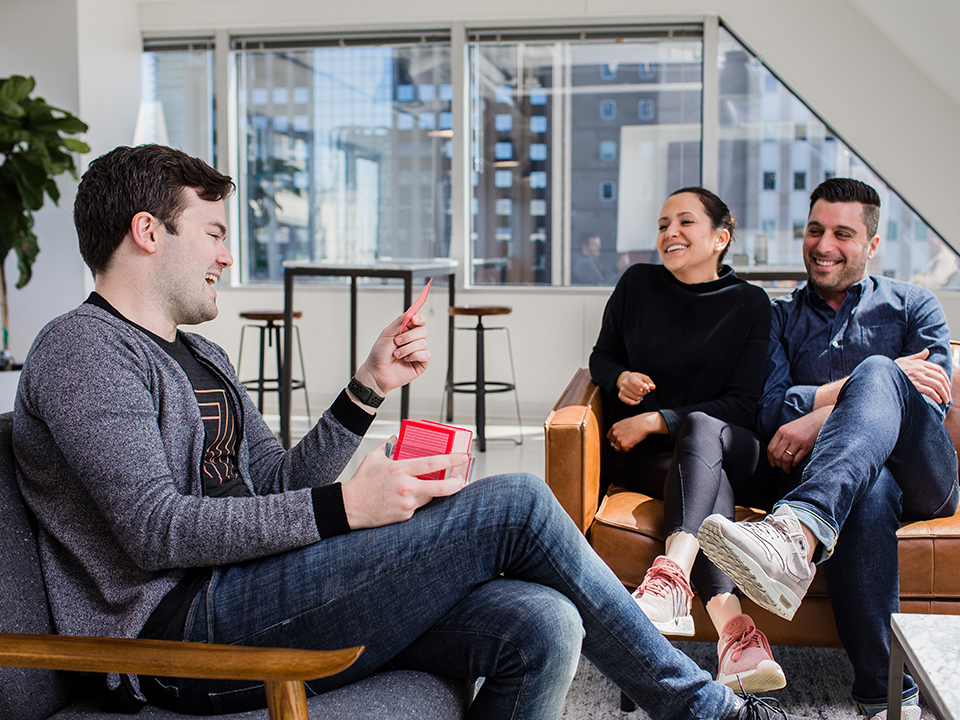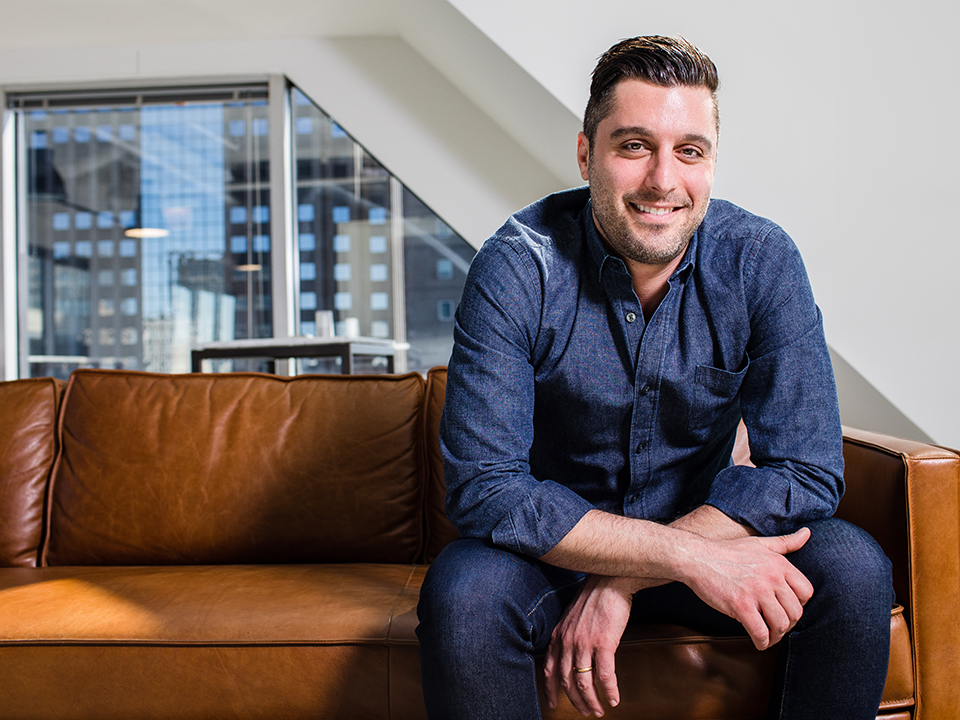 Zak Dabbas, Co-founder
Zak Dabbas ensures Punchkick runs smoothly, and that everyone is empowered to do their best work. He's constantly thinking about his team's camaraderie and morale to help deliver a top notch client experience.
BEYOND WORK: Zak loves a fresh pair of kicks and is obsessed with sneaker designs — especially collaborations and limited-edition releases.
I understand you helped implement Teal, an innovative flat organizational structure, in the office with co-founder Ryan Unger. How did that come about? What inspired you to try it?
Punchkick is run on an entirely flat operating system modeled after the book "Reinventing Organizations" by Frederic Laloux. Two years ago, about a dozen of us volunteered to read the book and meet weekly. Over the course of the next few months, we created our own flat operating system for Punchkick.
We have no managers, and instead, allow everyone to work autonomously with their teams to make decisions for the company. The spirit of Punchkick has always been to run flat but at scale. That can be a big challenge. Laloux's book provided a framework that we could take advantage of regardless of our size.
We have no managers [...] we allow everyone to work autonomously with their teams to make decisions for the company."

 
What did it take to implement that structure? What was the biggest adjustment?
The results of our flat model have been staggering. People are happier and more in control of their careers — there's been almost no negative impact. To make this organizational structure a reality, you need an authentic belief in the concept of going flat from the company's founders. Without that commitment, it will never work. My co-founder Ryan Unger and I both believed in our bones that we could build an employee-led business that operated without hierarchy and red tape.
The biggest adjustments have been around peer feedback. In a flat company, there's an expectation that peers will give feedback to each other in a timely and productive manner. That's easy when the feedback is positive, but it can be challenging when the feedback is critical.
What's your favorite element of your company's culture?
I love starting each workday by shutting down the company for 30 minutes and gathering for a company-wide huddle. Sometimes the focus is good news happening in each employee's life. Other days it's a townhall-style huddle, where we discuss key company metrics, share updates from different project teams and allow folks to give updates on initiatives they are working on. We have several huddles but they all help build camaraderie and make sure we're moving forward together — a goal that means a lot to me and the Punchkickers.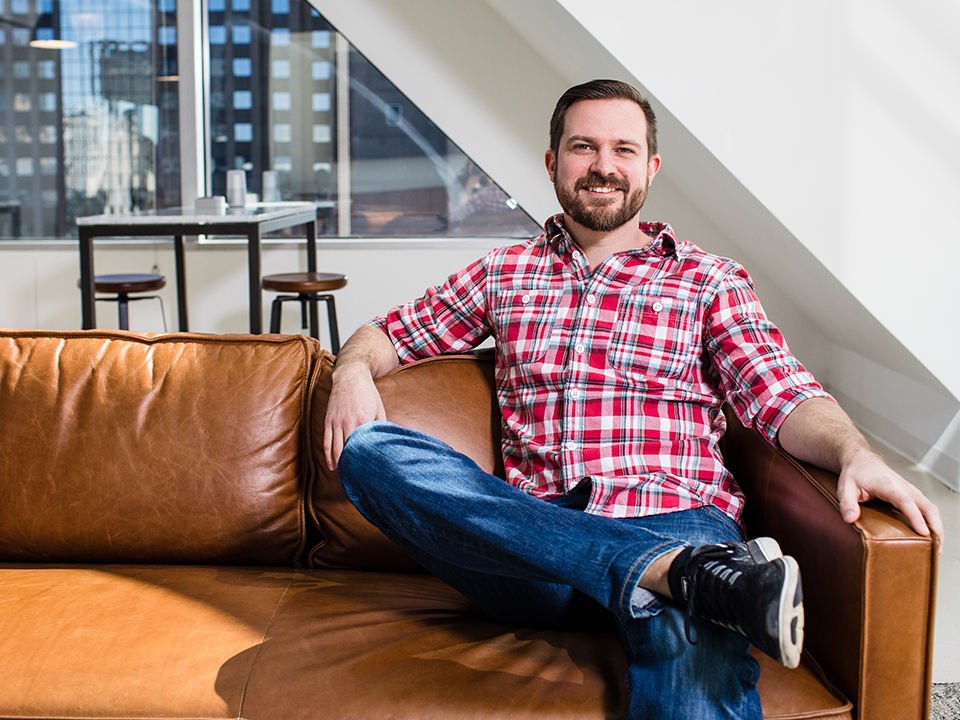 Daniel Wolf, Technology
Daniel Wolf works with clients during the brainstorming phase to pair ideas with technology for long-lasting products and then helps the execution team ensure everyone is happy and feels supported.  
BEYOND WORK: Daniel loves mental and competitive challenges, whether that's immersing himself in multiple games of chess, hitting the volleyball court or spending time out on the links.  
How does the office structure influence your work? How does it compare to your previous work experiences?
I find myself thinking of the big picture and making considerations based on what is best for my co-workers and the company. In past jobs, it was about my own career, and how I can better myself. If a co-worker did a good job, it was easy to see that as a threat to my growth.
At Punchkick, being right or wrong, or having good or bad ideas does not affect my ability to climb a metaphorical ladder. So I can feel comfortable ensuring my co-workers and Punchkick are well-served. Knowing I'm helping others and not just myself gives me a sense of pride and fulfillment.
At Punchkick, being right or wrong, or having good or bad ideas does not affect my ability to climb a metaphorical ladder."
What advantages are there in a flat office culture?
I never feel like I'm leaving someone high and dry when making decisions. I'm encouraged to get a lot of feedback about myself and what matters to me, so I always have a great pulse on the happiness of my co-workers, and they feel heard and understood.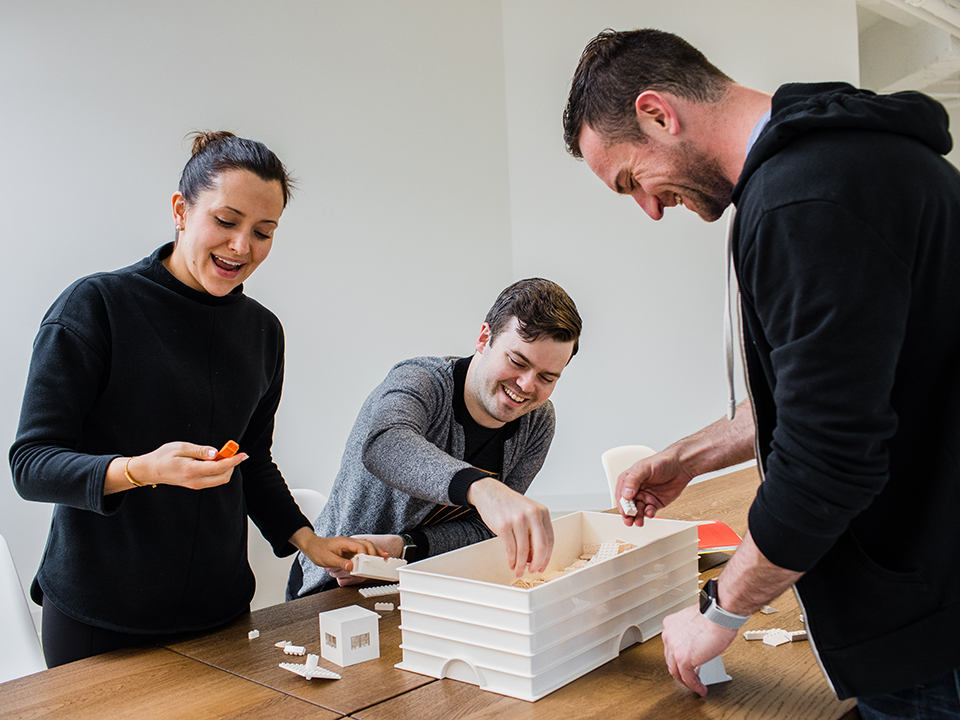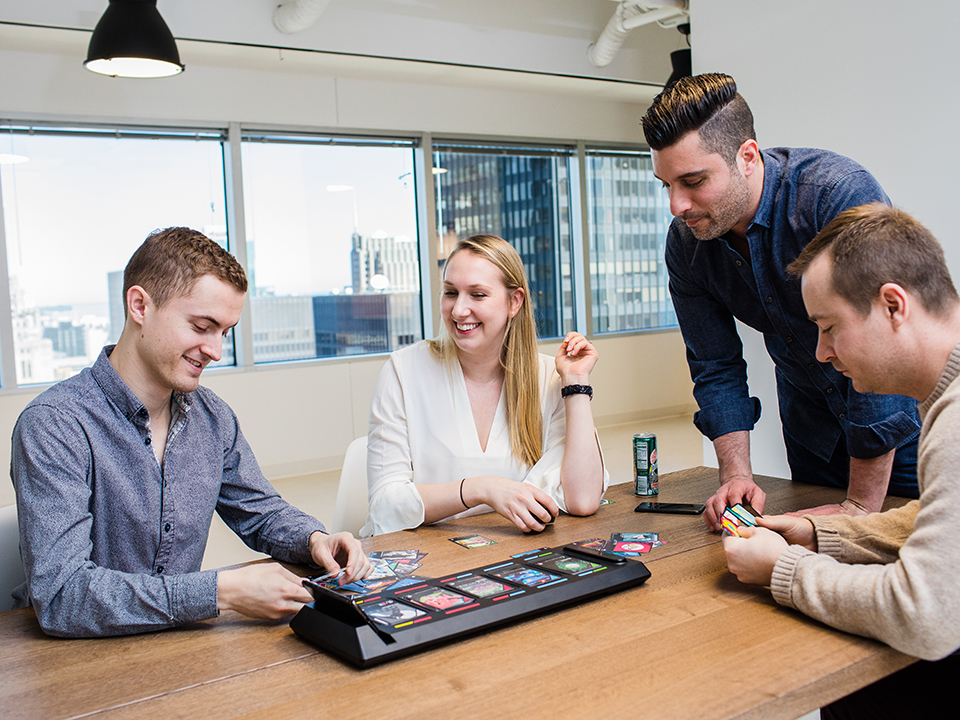 In a flat office culture, communication and feedback are key. How do communication and feedback play out in the office?
At Punchkick we try to get everyone trained in non-violent communication so that feedback is fluid and constant. Being good at giving and receiving feedback means that I get it all day every day. I'm never in the dark about where I stand or what I need to work on, so growing as a team member is very straightforward and clear. It's satisfying to know that I'm improving every day, and positive feedback is addictive.
When it comes to new hires, how do know you've found the almighty "culture fit"?
I try to get someone talking about a subject that really interests them. If they like to geek out about the tech they work with every day that tells me they are someone who is passionate about what they do. I also like hearing that people are taking on a lot of responsibility. Coming to Punchkick from a smaller shop often means specializing, but knowing they will go outside their comfort zone to solve problems means they will thrive in a Teal organization.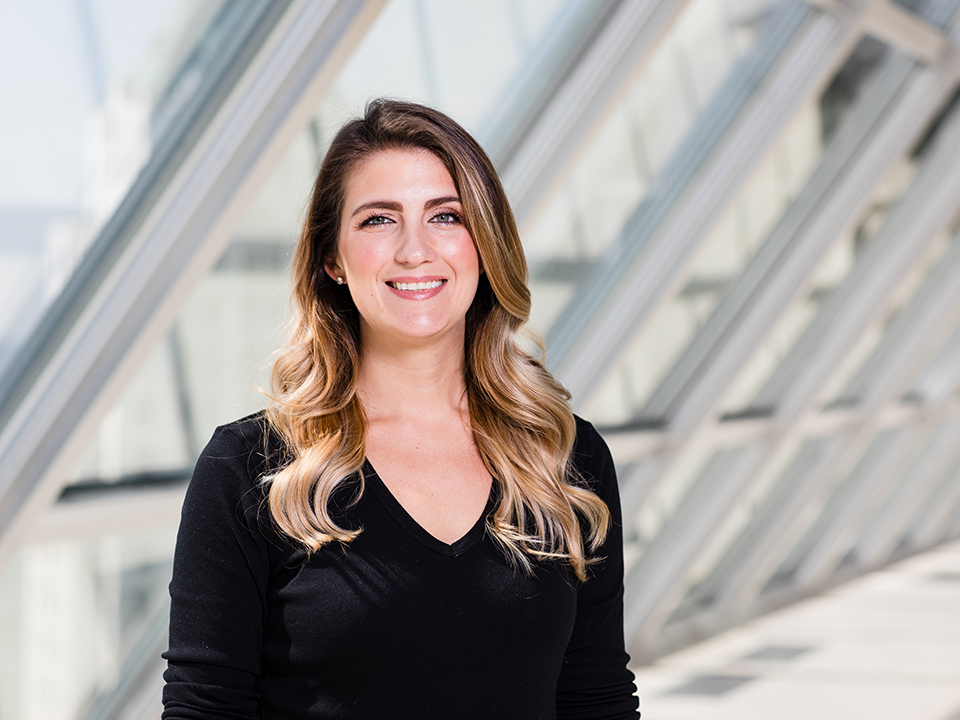 Abby Gartner, Client Experience
Abby Gartner focuses on client experience at Punchkick. She is involved in every aspect of the partnership — from contracting and kickoff to development and execution — to ensure clients have a smooth experience.
BEYOND WORK: Abby enjoys mapping out her ancestry and genealogy.
Tell us about your background. What attracted you to Punchkick?
Before Punchkick, I worked as an attorney. I had my own practice and was in court every other day. I wanted a career change, but I didn't know where. When I saw Punchkick's job posting, it felt like exactly where I should be. The job sounded more fun than what I was doing.
During the interview process, everyone was so positive and had so much love for Punchkick. I knew it had to be a place that was doing something right. On my last interview, I walked into our old office, and everyone was dressed for a beach party that was happening later that day. I wanted to stay and hang out with everyone. I knew I wanted to work there and was thrilled to receive an offer.
 
What does the Teal office model look like in your day-to-day? How does it compare to your previous work experiences?
After working here for almost five years, Teal feels like the only way we could operate. Teams self-organize and work together to make the best possible decisions for our clients and for Punchkick. When a need or problem arises, the people who are best equipped to help meet or solve it naturally start working together.
We find the best way to do a task now, but then it will evolve over time to meet changing needs. This mentality keeps things fresh and keeps everyone motivated and moving forward together. Things get done here pretty quickly compared to my past experiences. People take ownership for the success of Punchkick and are working to be the best we can be.
Tell us about a time in which Teal helped you succeed or grow in your job.
I feel empowered to make my own decisions about tasks within my purview. I learned how to solve problems and seize opportunities when they arose. I created a new role for myself in client experience after I saw a need clients would value within our organization. I shaped my own job description using the advice channel and valuable input from other coworkers. Now I get to come to work every day to do a job that I created.
Our Teal model encourages, and almost demands, that each person bring their whole selves to work every day."

 
What's your favorite part/element of your company's culture?
Everyone can be themselves here. Our Teal model encourages, and almost demands, that each person bring their whole selves to work every day. It sounds strange if you're coming from a corporate structure, but I can't imagine how a business could operate any other way.
We derive so much value from people being themselves, bringing their unique perspectives and experience to the table and opening themselves up to collaboration with other people. It makes Punchkick a very fun place to work, and also sets us apart as one of the smartest places I've been a part of.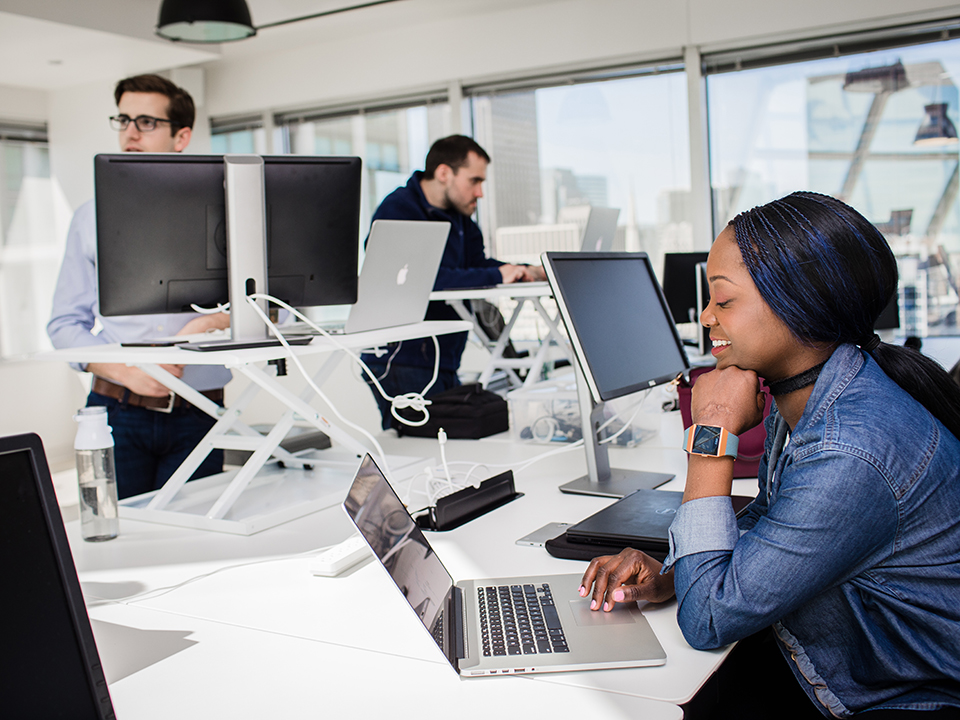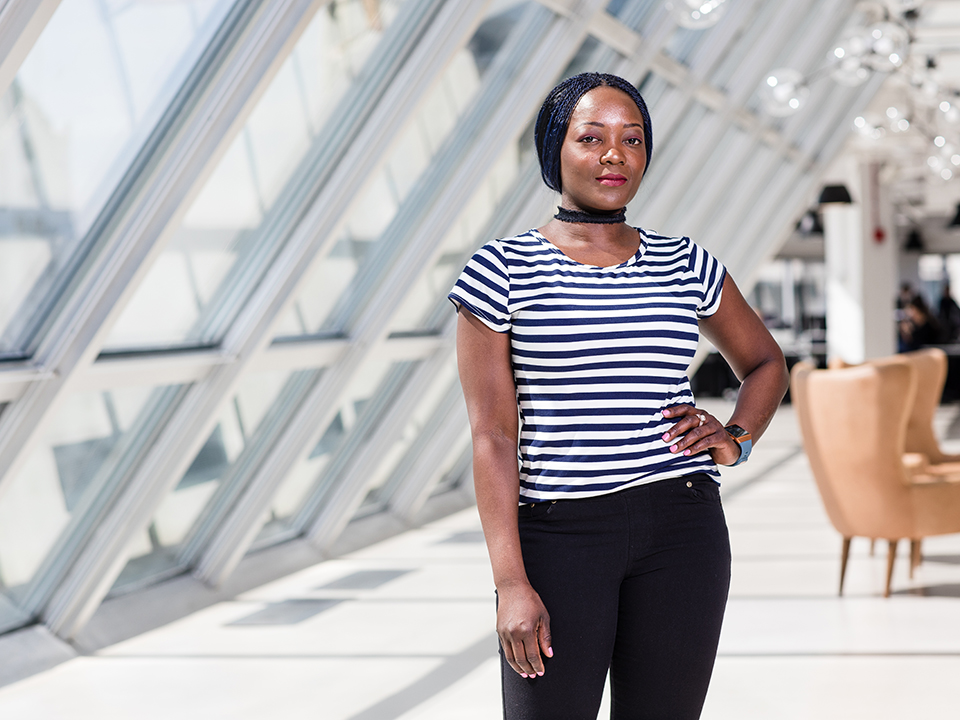 Collette Nakamyuka, Quality Assurance
Collette's team ensures Punchkick delivers quality products to its clients through testing at every stage. They help shrink delivery time and financial resources through iterative, collaborative and agile requests and response feedback sessions.  
BEYOND WORK: Collette enjoys learning more about her co-workers.
 
How does the Teal organization structure cultivate growth?
Professional growth thrives here. There are no bureaucratic power hierarchies, and therefore the flat structure nurtures a healthy, open work balance. We take on leadership roles and ownership of tasks through collaboration, support and guidance where needed.
We share things about each other on a daily basis in our company-wide huddle, which I find awesome."

 
What is your favorite aspect of the company's organizational model?
We share things about each other on a daily basis in our company-wide huddle, which I find awesome because I spend all day with these people four days a week. The culture at Punchkick is: "Love everyone and be nice to each other."
 
How does the workspace facilitate the Teal model?
The workspace has accessible, advanced equipment and tools, an open floor plan and a welcoming atmosphere. There are games, snacks, movies and a relaxing lounge with a view of Lake Michigan. It all makes for a comfortable workspace.