The key to workplace happiness is loving what you do, but, once that's in place, great perks don't hurt, either. We spoke with seven leading Chicago tech companies about the perks they're proudest to offer their teams, and how employees help shape the benefits they get.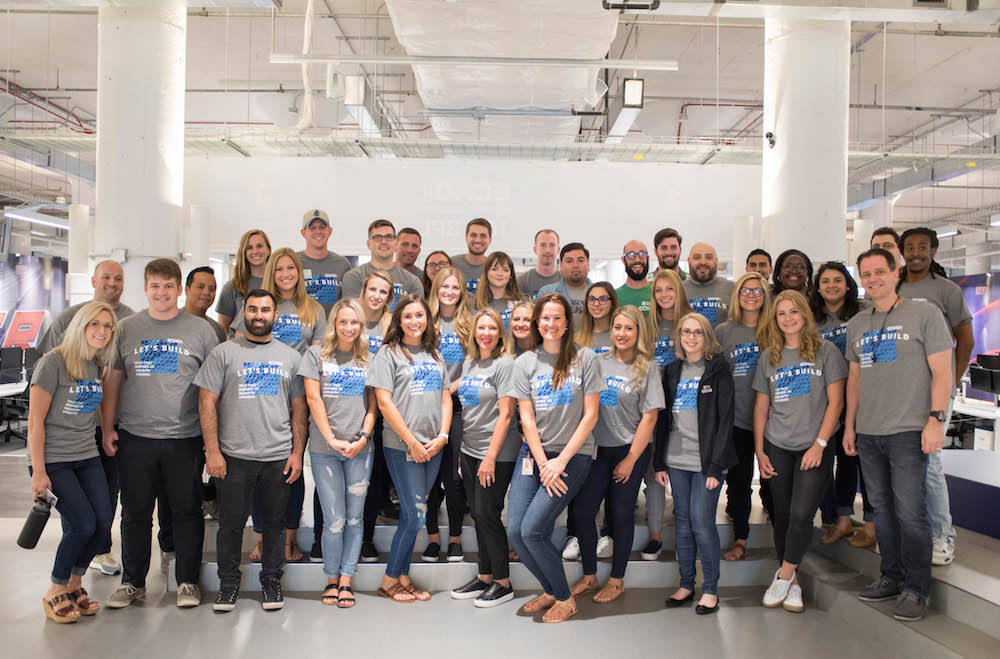 Echo Global Logistics is a technology provider that helps companies outsource and streamline their logistics operations. In addition to a top-flight suite of health and insurance benefits, along with the option of seeing a doctor remotely, Echo celebrates success with an annual Echo Awards Party and a tropical Echo Award Trip for top performers. But the company's most unique perk, according to Director of Talent Acquisition and Development Courtney Jorgensen, is an internal social network that helps teams stay connected.
What is one perk you are particularly proud to offer?
Workplace by Facebook. At the most basic level, Workplace is simply Facebook for your work life. However, when you peel back the layers, what we're offering our employees is a completely new way to communicate, ideate, collaborate and above all else, work together to solve problems and find solutions to continue to drive Echo forward. Workplace is a tool we use to create an inclusive culture across all of our offices across the country, breaking down barriers between locations, functions and levels within the organization. At the end of the day, everyone at Echo is now able to work smarter and more efficiently than ever before.
How do employees help shape Echo's perks and benefits?
As we continue to grow and mature as an organization, we make sure to stay in tune with the ever-changing needs of our most important differentiator: our people. Our workforce is changing right along with our business, so we're always searching for new perks that fit the lifestyles of all our employees, from softball leagues where even executives get in on the fun to our Echo families group hosting fun days at the local zoo. Our goal is to offer a range of perks to fit our employees, not the other way around.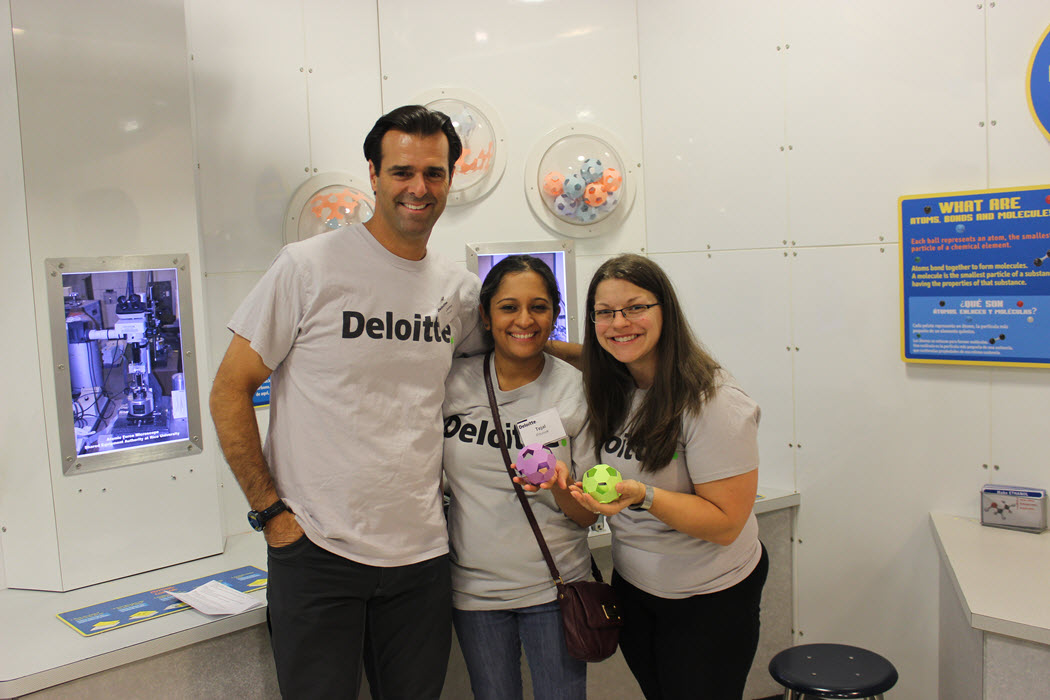 As a creative digital consultancy, Deloitte Digital helps clients digitally transform, imagine, deliver and run their businesses — and plan for the future. Its end-to-end solutions bring together an ecosystem of leading technology in a platform that offers unified, personalized experiences across customer engagement channels.

What is one perk you are particularly proud to offer?
Some of the team's favorite perks include our well-being subsidy, family leave policy and ongoing training opportunities. Deloitte covers 50 percent of qualifying health and fitness expenses and offers eligible employees up to 16 weeks of paid time off to help their families in times of need. We also developed Deloitte University in 2011 to provide employees with professional development courses at a state-of-the-art facility.
How do employees help shape Deloitte Digital's perks and benefits?
Employees' lifestyles have a lot to do with the perks and benefits that are offered by the organization. Deloitte recognizes that travel can be tough on professionals, and offers benefits that can help mitigate these challenges. Another example is Impact Day, when Deloitte professionals give back to the communities in which they live and work. Because everyone has different interests, the options for charitable contributions on Impact Day vary widely, from cleaning up and painting a local school to providing a strategic consulting assessment for a local nonprofit.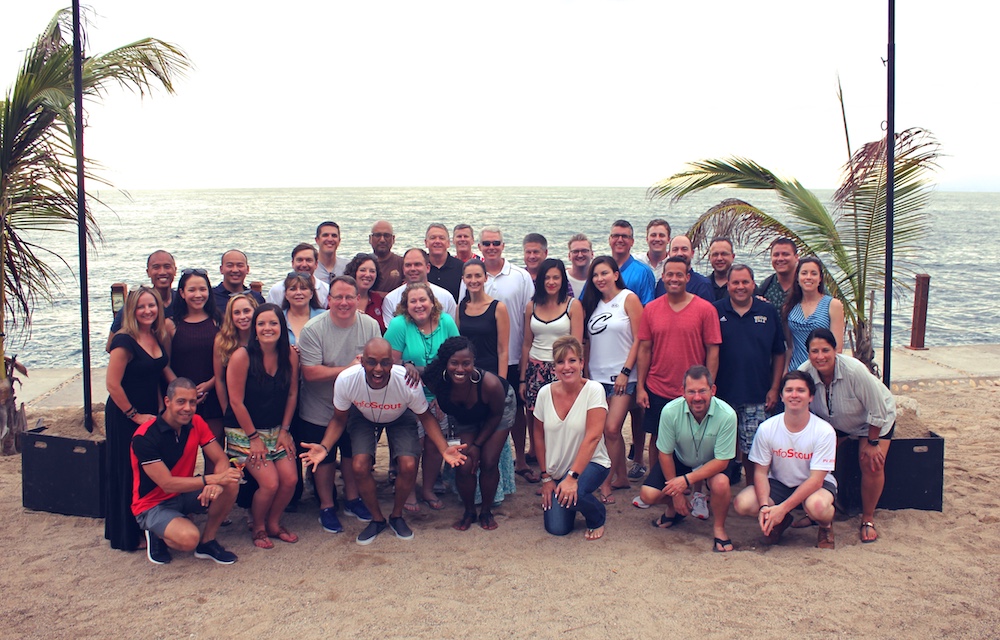 InfoScout helps marketers stay attuned with prospective customers by capturing data about purchases made across digital and brick-and-mortar channels. The company offers a flexible work environment where employees work independently, a transparent leadership team and unlimited time off. But to Emily Pamukov, VP of marketing, the company's generous referral bonus is its standout perk — and you don't even have to work there to get it.
What is one perk you are particularly proud to offer?
Our referral fee program, which we are opening up externally for the first time. Now, when anyone refers someone to an InfoScout sales or account director position, they can earn up to $2,500, and you don't have to work at InfoScout to make the referrals and earn the fee. We're growing so fast that we need to keep hiring quickly and want as many great candidates as possible. When candidates come via referrals, they are able to ask the hard questions and get candid answers, giving the candidate and the company confidence that this is the right fit. Our internal referral program has resulted in more than 20 solid hires on a team of 180.
How do employees help shape InfoScout's perks and benefits?
We have weekly all-hands meetings where we encourage our employees to ask hard questions, put our executives on the spot and challenge the decisions made. At the all hands, we also provide updates on the business and celebrate wins. Even though we have many offices and remote employees, the weekly all hands is an opportunity for us to come together as a team. This often results in improvements not only to our product, but to our culture, benefits and perks.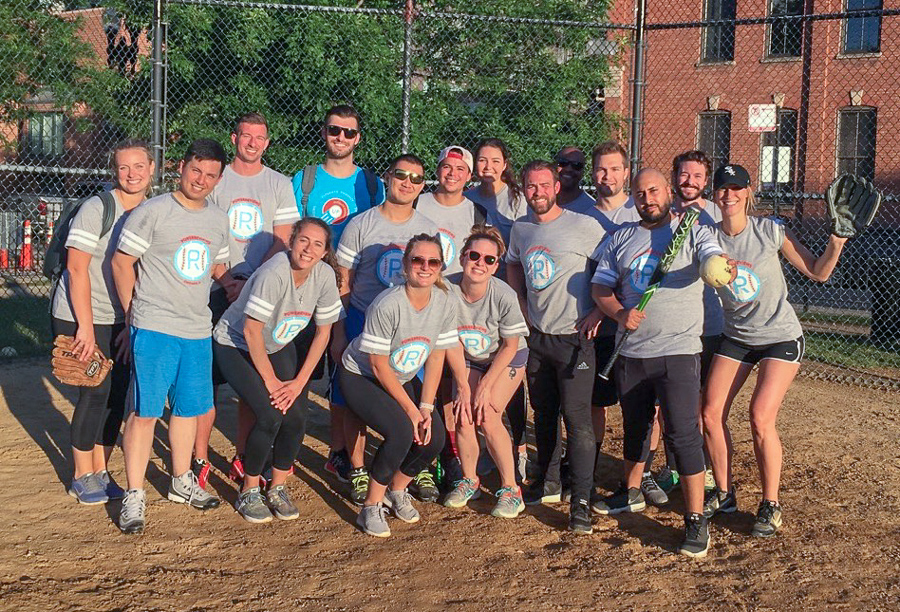 PowerReviews provides online ratings and reviews software to brands and retailers like Starbucks, Forever 21 and National Geographic. Chief People Officer Kira Meinzer said the company's notable perks include a weekly peer recognition program with a $100 cash prize and a PowerBall ticket attached, as well as Summer Fridays and an entire week off at the end of December. But the company's most unique employee perk is the ability to see a remote doctor on demand, without paying a dime.
What is one perk you are particularly proud to offer?
We make sure that the perks we offer our employees allow them to make the most of their time in the office, while also giving them the ability to recharge when necessary. One of the perks our employees take advantage of the most is our telehealth hotline, which allows employees to contact a doctor 24/7 over the phone and diagnose their symptoms at no cost. Employees don't even have to leave the comfort of their bed to visit a doctor. Additionally, a doctor can prescribe medication.
How do employees help shape PowerReviews' perks and benefits?
Every employee meets with a member of the senior leadership team at least twice a year for a "start, stop, continue" meeting. Employees are encouraged to bring a list of things they believe we should start doing, stop doing and continue doing as a company, and then our leaders get together to discuss these conversations and figure out ways we can implement ideas. For example, the idea for No Meeting Fridays came from a start, stop, continue meeting, when an employee offered it up as a way to make the workweek more productive. Now our employees have a full day to focus on work without having to attend internal meetings, so we can all be more productive.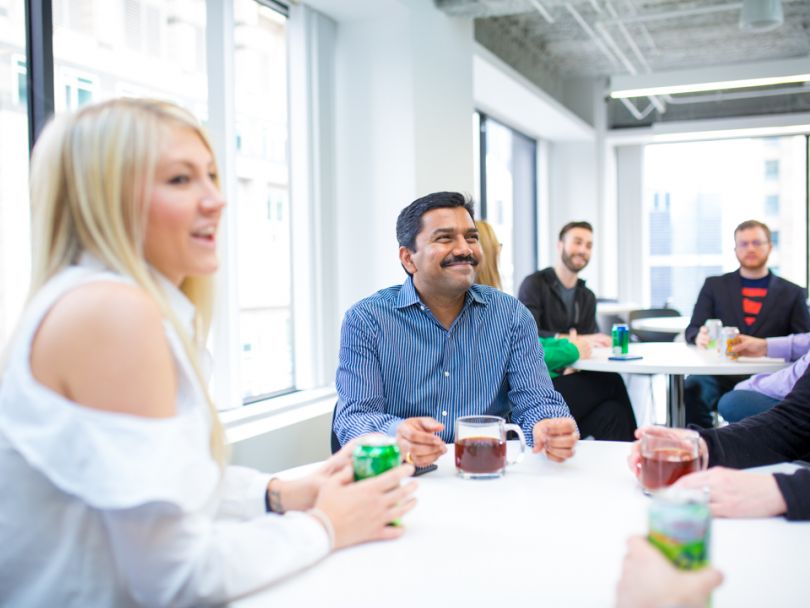 Envoy Global's immigration management platform makes it easier for companies to employ and manage workforces from all across the world. The company offers paid parental leave, health reimbursement accounts and paid dental and vision plans, but to Lindsay Dagiantis, VP of human resources, Envoy's most unique perks are the ones that let employees spend more time on what's important to them outside of work.
What is one perk you are particularly proud to offer?
In addition to our robust PTO policy, we offer time off to every year to volunteer. For employees that have at least 7 years of tenure, we also offer 1 month paid sabbatical. During that sabbatical, we encourage people to venture out and check something off their bucket list — travel the world! The only requirement is that they present to the company about what they did on their sabbatical.
How do employees help shape Envoy's perks and benefits?
Our employees have a big impact on what we select for our benefits. My team is constantly vetting new features and vendors, but it also constantly looks for feedback from employees either in one-on-ones, small group settings, or during our employee engagement surveys throughout the year. At the end of the day, we want to provide an opportunity to help employees learn about how various benefits can work for them, while also finding the best offerings that match our company culture and values.
Our goal is to create holistic offerings for the different stages our employees go through — whether that is our paid parental leave policy, gym memberships, extremely competitive health plans, health reimbursement accounts, sabbaticals or a PTO day. Envoy's benefits are designed to address the needs our employees have throughout their careers, and beyond.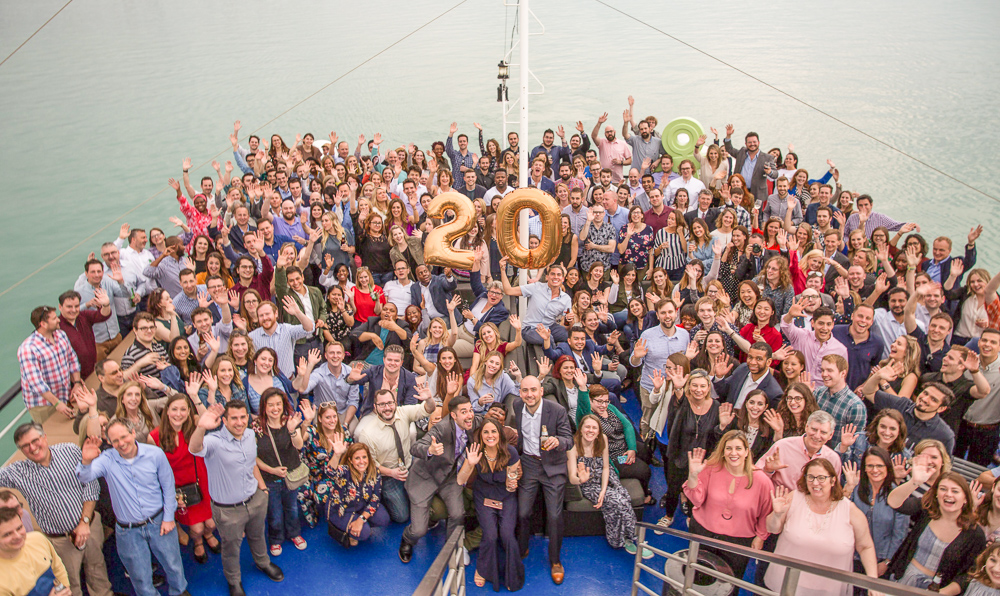 Mintel is a market intelligence agency that uses industry and government data, along with market research, to help companies make the most out of the opportunities in front of them. The company prides itself on its 37.5 hour workweeks, flexible workspaces and social events, which include a talent showcase, field days and holiday parties. And 20 days of annual PTO from the get-go isn't bad, either. But according to Talent Acquisition Director Megan Zelaskiewicz, the best part of working for Mintel is its employee-led culture.
What is one perk you are particularly proud to offer?
One of the coolest things I have seen in my four years at Mintel is how much employees really shape our culture and our processes. One example that immediately comes to mind is the hackathon that one of our junior software developers put together in May. It gave all of the internal developers a chance to try their hands at beating out our Java experts while teaching entry-level developers how to use Java at the same time. We also give our inside sales team the opportunity to pitch any idea they have on improving our business to the executives once they reach our sales academy. These are just a few ways I see our employees, even those that are just stepping out of school, provide a true voice in the organization.
How do employees help shape Mintel's perks and benefits?
We are constantly on the pulse of what our employees want and need through employee check-ins in their first year, surveys (come on, we are market research after all!) and casual chats. Over the years, we have added some unique perks like pet insurance, monthly birthday treats, first Friday happy hours, and fresh fruit and granola catered daily based on these requests.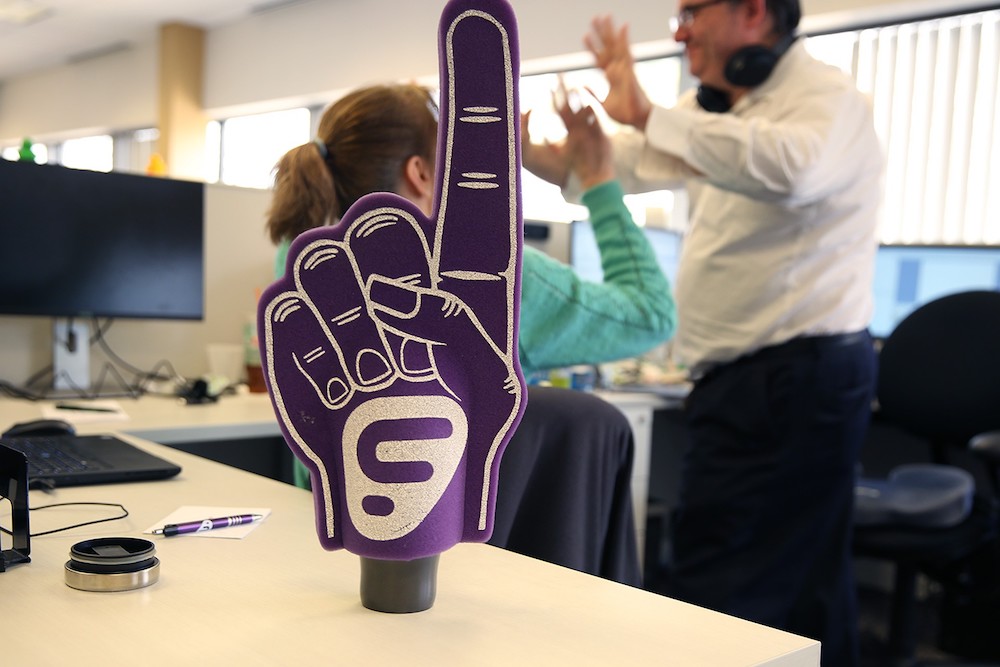 Frontline Education supports K-12 schools with comprehensive administrative software for everything from tracking key metrics to managing talent and promoting professional growth among employees. Aside from a suite of wellness offerings, slick offices and a company Toastmasters chapter for building leadership chops, Senior HR Business Partner Lauren Williams said Frontline stands out from the pack with top-flight benefits.
What is one perk you are particularly proud to offer?
Our comprehensive benefits package! We take care of our people, and we recognize that important things in life happen within and outside of our walls. We have personalized PTO and really great parental leave options. We also have outstanding benefit offerings, in term of rates as well as plans.
How do employees help shape Frontline's perks and benefits?
We have a team of really talented, high-performing individuals that don't abuse our offerings, so it's easy to give them the freedom and flexibility to take unlimited time off. We've held company-wide surveys on how our current benefits offerings are meeting their needs, and included options for additional requests for benefits we don't provide.