HR Tech + Legal Tech
Industry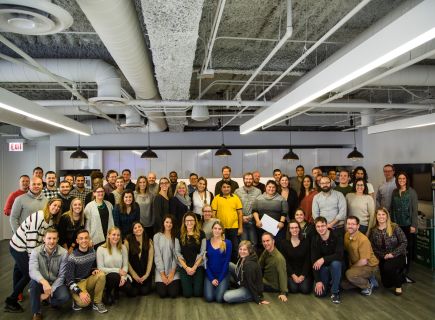 Hello, we're Envoy Global
Founded in 1998, Envoy is a global immigration services provider offering the only enterprise immigration management platform that makes it seamless for companies to hire and manage an international workforce by combining expert legal representation — for both inbound and outbound immigration — and our proprietary technology.
Why Work with Us?
Envoy combines the ingenuity of an established company with the excitement of a startup. We are growing quickly, yet our mission remains focused on helping businesses compete, individuals succeed and families reconnect. We provide a fantastic working environment that focuses on hiring smart, driven individuals who strive to be difference makers!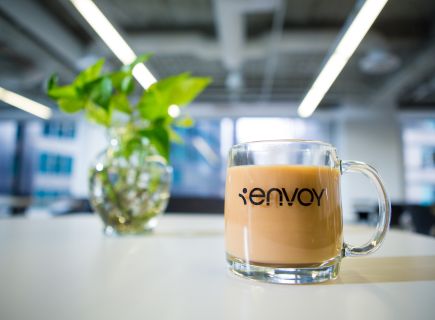 We are
Passionate,
Collaborative &
Visionary
An Insider's view of Envoy Global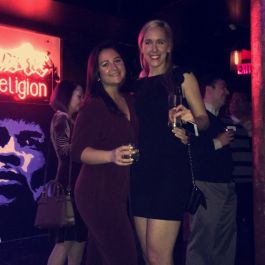 What's the vibe like in the office?
The vibe in our office is open and welcoming! We have a mixture of people from all over which makes day to day interactions truly enriching. We make sure to get to know one another; rather it be at our monthly All Hands meetings,or grabbing a cup of Cold Brew in the kitchen. Our vibe is to "vibe" with one another & make Envoy one big happy family!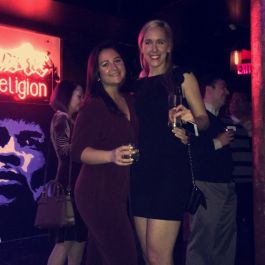 Bri
Office Manager & Executive Assistant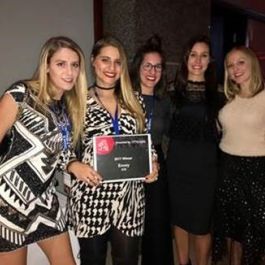 How do you collaborate with other teams in the company?
Technology is only as good as the real people backing it up - from all angles. We collaborate as one to provide a service and platform that is a seamless experience for a typically very document-heavy process. We want people to feel empowered and excited while navigating through a very nerve-wracking process. That is what we are all here for.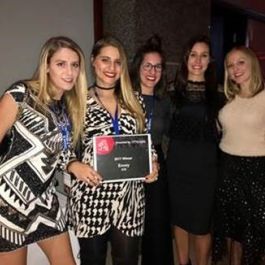 Jeanette Gaudio
Senior Sales Account Executive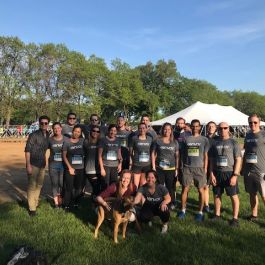 What does career growth look like on your team?
Career growth is about carrying a sense of urgency and accountability at all times. Build your career by finding the opportunity and not waiting for the opportunity to find you. It's important to drive change amongst your team, company, but most importantly – yourself.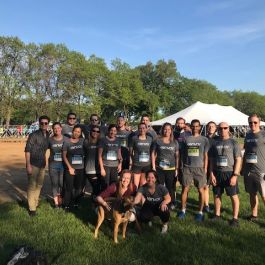 Mike H.
Sales Director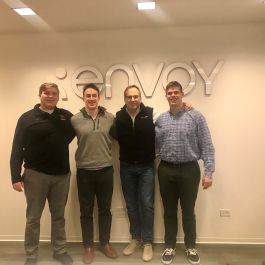 How do your team's ideas influence the company's direction?
Our semimonthly All Hands Meetings allow employees to see how the company is doing and ask questions in real time to members of leadership. One of our core values is our ability to be candid: we have pulse surveys, manager meetings, hackathons, and encourage all employees to bring up questions and suggestions to any member of leadership.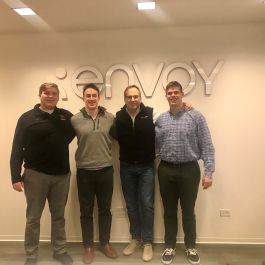 Lindsay Dagiantis
Vice President, HR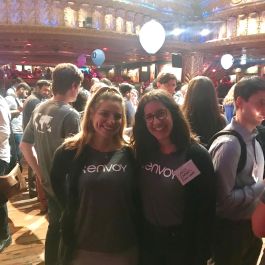 How do you make yourself accessible to the rest of the team?
As the Recruiter here at Envoy, I work with my fellow employees across the board, all departments in one way or another. Envoy really encourages a collaborative and cross-functional culture - where all of our teams unite toward one common goal: helping people work anywhere in the world, and essentially provide the coveted American Dream.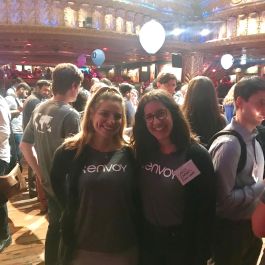 Jess Krichevsky
Talent Acquisition, Senior Recruiter
We're Hiring
We're
Hiring
Where we are
The Loop is a vibrant area with all sorts of eateries, shops, & theaters! Plus, the office is easy to get to with various train and bus stops close by
I'm proud to be Working toward One Goal at Envoy – to Make the Visa Application Process easier for individuals and Employers. Envoy provides a challenging, fast-paced work environment where the Executive team is supportive and strategic in planning

Joy

Sr. Salesforce Administrator

My CEO and colleagues inspire me every day. Everyone truly believes in this company and that energy gets passed around to each individual. It really makes me wants to come in and work hard!

Vanessa Hong

Customer Relationship Manager

The culture of Envoy is definitely employee focused. Company leaders actively pursue and foster participation from all employees when it comes to company policies and ways to continue to support a healthy work environment.

Erin

Director, Customer Experience

I expected change and growth when I came to Envoy but I didn't realize how much our product could change over the 3 years that I've been here. It has been amazing to see how far our products and services have come and the great strides that we made!

Hayley

Sr. Customer Relationship Manager

I have, without a doubt, learned more in the 5 and 1/2 years I've been here than in my previous 12 years of career experience. The focus on providing amazing, scalable and enhance-able software, and everything that goes into that, is unparalleled.

Chris

Engineering Manager

Immigration is a hot topic right now, not just in the U.S., but all over the world. Being a part of this global conversation and helping people work no matter where in the world their work takes them, especially in today's climate, is meaningful!

Carly

Account Executive

Throughout our office, we have photos of foreign nationals we helped. When I see their faces, I feel a surge of inspiration. We are the people providing the torch that lights a path through the hazy political atmosphere. That impact is inspirational.

Rath

Customer Experience Associate

I love having the ability to absorb & share new knowledge every day. Envoy offers an incredible chance to not only learn about the ups & downs of immigration, but also paves a solid runway for teams to create intelligent solutions

Jim

Manager, Analytics & Data Science

The vibe in the office is, in one word: Collaborative. On one single deal, you can have the opportunity to work with 5-6 teams, and everyone is excited about helping Envoy grow and work with more customers across the globe!

Jessica

Account Executive
Jobs at Envoy Global
7 open jobs
Technology we use
Engineering

Product

Sales & Marketing
.NET

Languages

C#

Languages

Javascript

Languages

Python

Languages

R

Languages

Sql

Languages

Typescript

Languages

jQuery

Libraries

React

Libraries

Entity Framework

Libraries

Ninject

Libraries

AngularJS

Frameworks

ASP.NET

Frameworks

MVC

Frameworks

Microsoft SQL Server

Databases

MySQL

Databases

SQL Azure

Databases

SQL

Databases

Cosmos DB

Databases

SQL Data Warehouse

Databases

Google Analytics

Analytics

PowerBI

Analytics

Axure

Design

InVision

Design

Sketch

Design

Confluence

Management

JIRA

Management

Wordpress

CMS

Salesforce

CRM

Outlook

Email

Salesforce

Lead Gen
Our funding history
Investors:

General Catalyst Partners

Investors:

General Catalyst Partners

Investors:

General Catalyst Partners

Investors:

Catalyst Investors, General Catalyst