In the tech world, the best ideas don't always come from the top of the organizational totem pole. That's why many companies encourage employees to share their ideas for everything from new products to process improvements and bug fixes.
We recently caught up with five Chicago tech companies to learn more about how their cultures encourage and support employees who want to run with their ideas, and the impact these ground-level initiatives made.
Trunk Club helps people stay stylish all year long with its curated and customizable clothing deliveries. Dawid Liszkiewicz joined the company as a senior DevOps engineer and was encouraged by his then-manager to run with one of his ideas. Now, as DevOps engineering manager, Liszkiewicz makes sure that his teammates feel the same support when they share new ideas.
How does Trunk Club's culture encourage employees to act on their ideas?
Trunk Club's culture is about innovation and respect. Employees are encouraged to bring their ideas to fruition, regardless of their levels of experience. There are many forums within engineering that support brainstorming new concepts. For example, there is a weekly round-table discussion where new ideas for tools, improvements and even small bug fixes are shared. After receiving feedback from team members, employees have the opportunity to implement their ideas.
Can you share an example of a process, product or feature that came about from a grassroots initiative?
We previously used a third-party tool to manage our entire fleet of servers, which was suboptimal and costly. I sat down with my manager and suggested replacing this tool with an application that would be cost-effective and prototyped within one sprint. I received full support not only from my manager, but also from my team. I developed the tool and to this day I see it being run on my co-workers' screens, which is deeply rewarding. More importantly, now as a manager, I am grateful to be able to play an active role in encouraging my direct reports to experiment and bring their ideas to the table.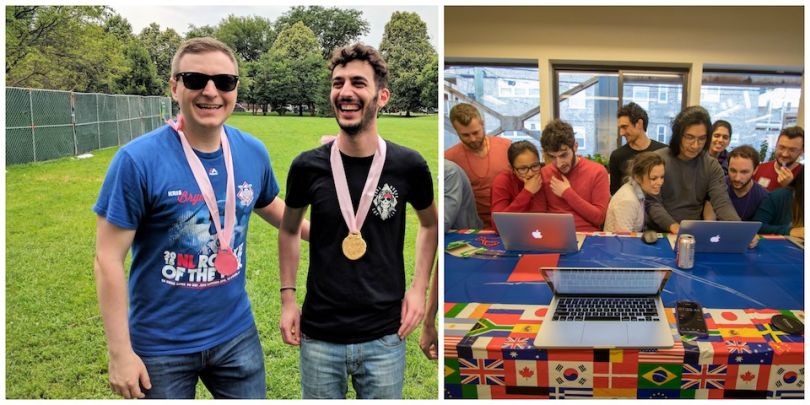 SwipeSense's technology is designed to make hospitals safer and to help them run more efficiently. The company's offerings include a smart hand hygiene device, an asset tracking application and software that tracks nursing rounds. Director of Engineering Brett Broederdorf shared not one but two examples of his team members taking the initiative to improve processes and solve problems.
How does SwipeSense's culture encourage employees to act on their ideas?
One of SwipeSense's core values is that we experiment relentlessly. Our engineering team is empowered to identify problems and develop solutions that help expand our products and improve how we work.
Can you share an example of a process, product or feature that came about from a grassroots initiative?
Our implementation process requires us to create a digital 3D map of our hospital client sites, which initially involved a highly manual process that required several secondary checks. Sean Gransee, one of our software engineers, quickly identified the need to fix this process. After searching, he realized that no off-the-shelf software would meet our needs, so he took the initiative to develop an internal tool. Within two weeks, Sean had a fully functional tool that automated checks for error conditions and reduced the process to map a new facility to only two steps. This was a true game changer that has had significant impact on our implementation speed.
In another example, earlier this year, our product team was ready to launch a new product for tracking hospital equipment, but there was a catch: How do we support five times the volume of hardware using the current platform? Emanuele Pezzotti, a systems engineer, quickly began experimenting with ideas to support the new asset tracking product with our existing infrastructure. He developed a highly innovative firmware solution that did not require any significant hardware changes. Through Emanuele's ruthless experimentation, SwipeSense was able to deliver the new product ahead of schedule.
Strike Social uses artificial intelligence to help marketers run better paid social media and YouTube advertising campaigns. Senior data scientists Dmitry Bandurin and Xuebing Bu each weighed in on how features and process improvements they were encouraged to develop made an impact on their team.
How does Strike Social's culture encourage employees to act on their ideas?
Dmitry Bandurin, senior data scientist: Collaboration, openness, respect and empowerment are at the base of our company's culture. They naturally allow the support of any ideas coming from employees that would lead to Strike's success. Management listens carefully to ideas and encourages employees to perform research.
Can you share an example of a process, product or feature that came about from a grassroots initiative?
Bandurin: Starting in March 2017, multiple brands boycotted YouTube's ad network after discovering their ads were being displayed alongside extremist or inappropriate content. YouTube subsequently rolled out stricter guidelines around which channels could be monetized. YouTube still has a way to go, however, before it will meet the standards being demanded by global corporations like Procter & Gamble, Hilton, Netflix, Adidas, etc.
I proposed some ideas on how we could leverage Strike's technical strengths to help companies ensure their ads were were played alongside YouTube channels that reinforced their values. The team immediately saw the potential, and the data science, engineering and product teams worked closely together to build out a solution that identifies inappropriate channels. This tight collaboration helped us arrive at the best solution for our customers, and exemplified how we work together to create the best possible product.
Xuebing Bu, senior data scientist: Data teams are often challenged in how data scientists communicate their progress and findings with engineers. In a team that is otherwise working extremely well together, this can dramatically slow down product delivery. At Strike, we have an extra layer of complexity, with two engineering teams situated on separate continents, seven hours apart and with limited time to directly interact.
To help bridge this gap, I suggested two changes. The first was to build out documentation standards, especially for analytical models. The second was to hold periodic, focused team sessions to go through the documents and code; we would supplement these with one-on-one pairings if needed. We discussed both proposals as a team, decided on the approach and then committed to a set of team agreements to hold each other accountable. These seemingly trivial processes improved product delivery efficiency, minimized errors due to miscommunication and helped an already high-performing team build an even stronger culture.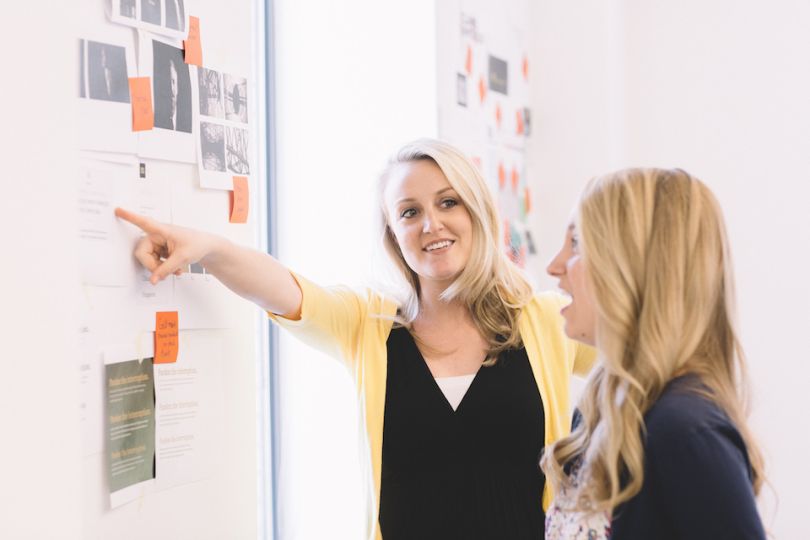 One North is a digital agency that helps professional services companies enhance the client experience. Digital strategy, experience design and web development are a few of the services the firm offers. Creative Director Jessica DeJong said that the company's first progressive web app traces its origins back to a company hackathon, which was an employee-led initiative.
How does One North Interactive's culture encourage employees to act on their ideas?
One North truly encourages employees from across the business to bring new ideas to the table, but more importantly, we back that up with mechanisms to support bringing these ideas to life. Team members have created proposal templates to introduce new software, projects and technologies to leadership. In fact, one of our highly motivated front-end developers recently introduced a front-end development training program for back-end developers to diversify their skill sets.
Can you share an example of a process, product or feature that came about from a grassroots initiative?
We're always looking to stay on the cutting edge of technology. Hackathons are a great way to experiment with new tools and technologies and also provide an opportunity to work with people from different parts of the agency and to take on roles that might be outside of your normal job. A small committee of employees from across the business wrote up a plan for a hackathon we could host in our office and presented the idea to company leadership, which gave their full support.
We planned the whole thing in about two weeks and ended up having teams build a progressive web app in less than 36 hours. For the actual hackathon, our CEO, COO and CMO came in to bring us breakfast and learn about what we were working on. We ended up combining elements of both hackathon teams' creations to build a progressive web app designed for our Experience Lab, a client event we host annually. This was a great way to get some experience with this new technology, and only a short six months later we launched our first progressive web app for a client.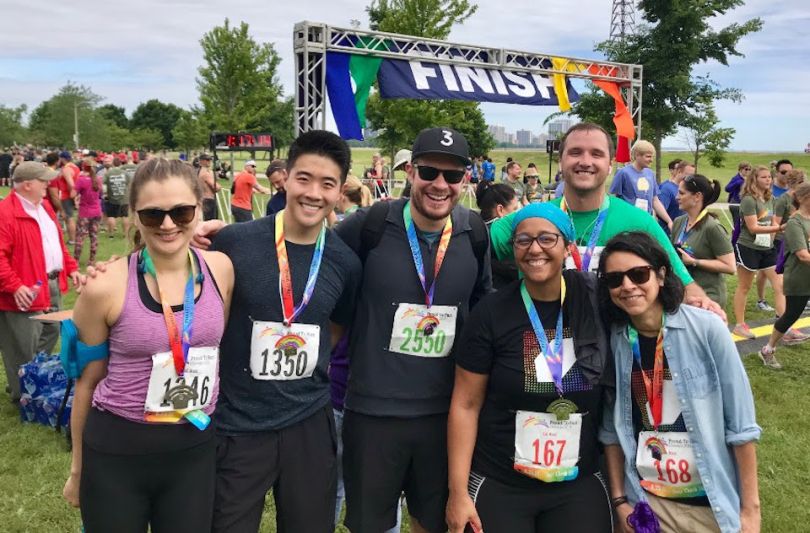 Flexport is a freight forwarding and logistics company whose platform makes it easier for companies around the world to send shipments via ship, train, plane and truck. The company opened its Chicago office only a few months ago, but according to Sales Manager Ron Neugold, the team's work is already making an impact.
How does Flexport's culture encourage employees to act on their ideas?
Flexport is an extremely collaborative place. Everyone has a voice and feels free to share their ideas. If the idea has merit, it has legs, and once that happens, it gets highlighted during monthly global and weekly office syncs. Because we have even more of a startup culture and environment in Chicago, nothing is off-limits and no question goes unasked.
We're trying to build from the ground up, and while we have broad support from the other offices, we're also looking to do things our own way where possible. Chicago operations and sales will collaborate — as teams and individuals — and talk about the client needs we're seeing and then explore ways to solve short-term issues while also looking at ways to broaden those solutions out to be more firm, office-wide initiatives.
Can you share an example of a process, product or feature that came about from a grassroots initiative?
The Chicago customs team has done a fantastic job of monitoring shipments that we're clearing United States Customs on, trying to get to 100 percent of shipments filed and actioned within a certain internal deadline. They've built dashboards and metrics that are closely monitored, and they work with the operations teams to get better with communication and timeframes.