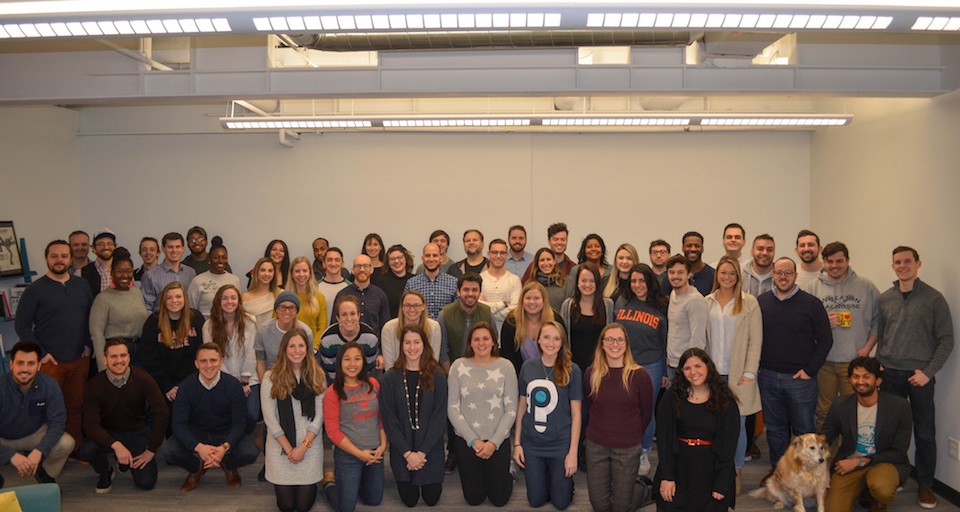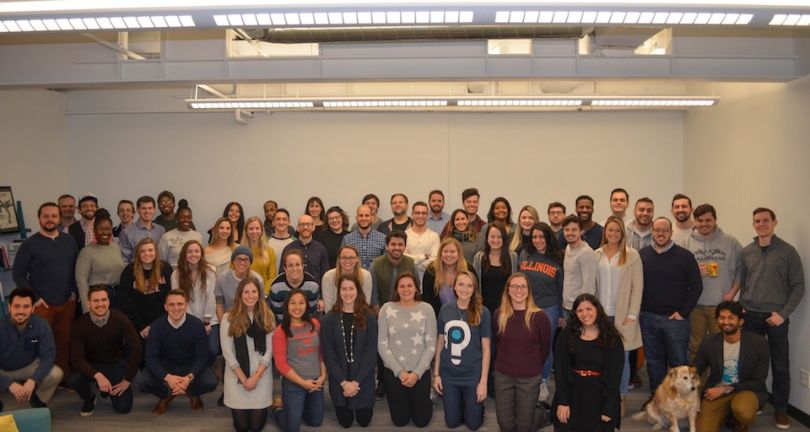 This time last year, Chicago-based edtech company Packback had 37 employees and was gearing up to announce a $4.2 million Series A.
What a difference a year makes.
Packback now has over 75 employees and will add 45 more people to its team after closing a $2.5 million funding round led by University Ventures and with participation from Hyde Park Angels.
"The big thing for this round is keeping up the aggressive growth we've been able to prove with another small round as we expand our scope across more institutions and students," said co-founder Kasey Gandham. "We're in 100 different schools and will be growing to over 200 this year."
The company's new hires will be for teams across the company, although the Packback sales team is expected to grow significantly as the company seeks to get its Packback Questions discussion platform into more colleges and universities. The platform uses artificial intelligence to assess questions asked, and answers given, by students.
We pride ourselves on being a purpose-driven company, and we want to grow while prioritizing our purpose first and foremost."
The goal is to get students to engage more with their courses by asking and answering more questions.
"We can show through data that a student is intrinsically motivated or genuinely curious in taking their education into their own hands and having a lot of ownership in that outcome, as opposed to just doing their homework," said Gandham.
Gandham attributes much of Packback's success — its revenue grew by 2.4 times in 2018 — to the growth of its sales and customer success teams, both of which expanded significantly in size after the company's last funding round. Bringing on more students meant gathering more data that could then be used to further prove the platform's effectiveness.
It also led to a spike in organic word-of-mouth marketing.
"The best part about working with professors is that they're all down the hall from each other," said Gandham. "The trend that we're seeing is that when one instructor joins our platform, it spreads pretty quickly through a department or school."
Packback has raised $8.2 million since 2017 when it pivoted from its original business model — a digital textbook rental service for college students — and went all in on its student engagement platform. While the company has built a healthy and growing business after pivoting, Gandham said the experience highly influenced the leadership team's approach to growth.
"We pride ourselves on being a purpose-driven company, and we want to grow while prioritizing our purpose first and foremost," said Gandham. "The fact that we're able to meet great growth without raising a lot of money means that we can make decisions through the lens of our purpose first and foremost."