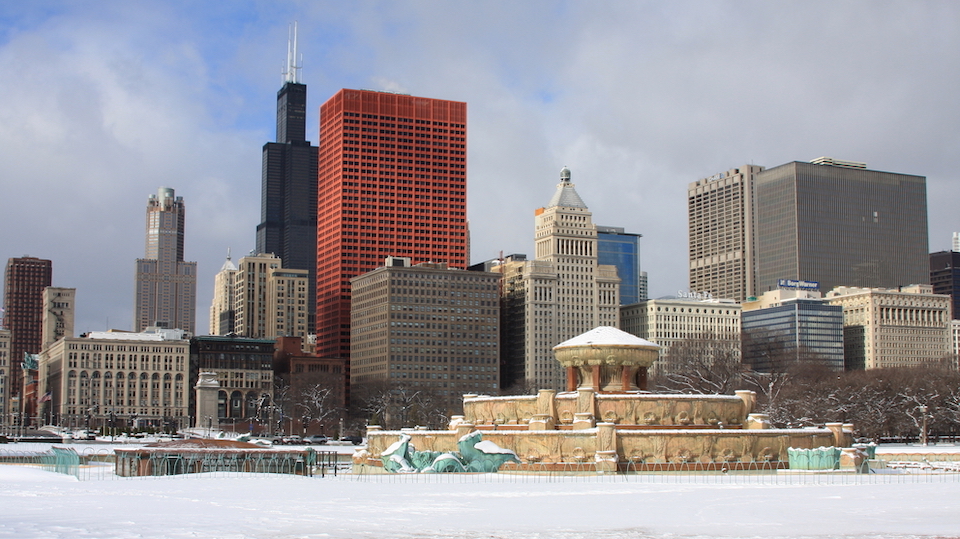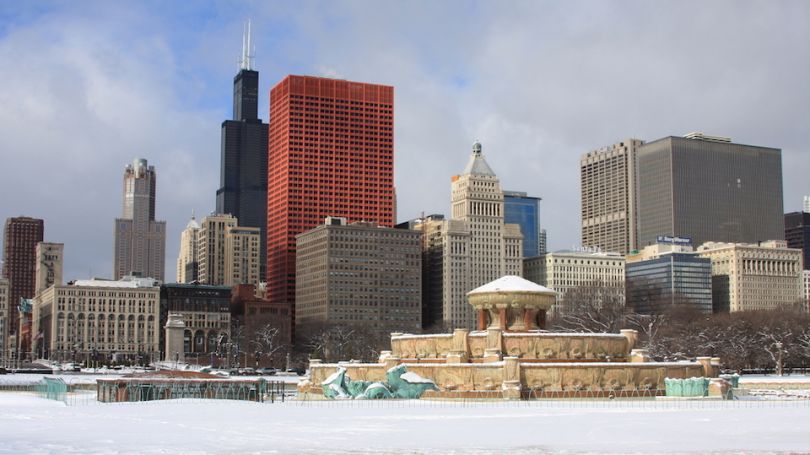 For such a short moth, there was a lot that happened in the Chicago tech scene in February. Companies raised a healthy sum of $128 million and Relativity announced plans to add 300 new team members before the year's end. 
Along with that, 15 executives found new positions across a number of companies. Here's a few you should know about. 
E-discovery company Relativity announced former general manager of payments and fraud prevention at Amazon Web Services Keith Carlson as its new chief technology officer. Carlson spent seven years working with the Seattle-based tech giant and was director of application development and embedded engineering at Bally Technologies prior to that. Carlson will manage Relativity's technology and architecture strategy and a number of engineering functions.
Reem Jaghlit was appointed vice president of product engineering at sales and marketing automation software company ActiveCampaign. The former vice president of engineering at Cheetah Digital and senior technology leader at Capital One, Jaghlit has over 10 years of engineering experience and also founded a jewelry company named Sweet Yara, Inc, which she also serves as CEO of. 
ActiveCampaign appointed Kallie McConkie as its new director of customer success. McConkie most recently served as HubSpot's customer training team manager — a role in which she grew the company's classroom training sessions for customers. 
ActiveCampaign also promoted Mike Perlongo from channel sales leader to director of sales. Perlongo sat in his previous position at the company for a year and was vice president of business development at Thirdwave, LLC prior to that. 
Chris Abtahi was named VP, managing director of the digital marketing agency closerlook, inc. and will help progress the company vision. Abtahi has 15 years of healthcare life science experience across positions at Outcome Health as executive director, at The Access Group as executive vice president and Midwest practice lead, and at Eli Lilly across a number of roles. 
Enfusion appointed Wiktor Mikos as chief information officer. Mikos will be responsible for managing the company's global IT infrastructure and operations environment and will use over 25 years of information technology experience to do so. Prior to Enfusion, Mikos was head of IT infrastructures and operations at Dash Financial Technologies for five years. 
Enfusion also brought on Alison Stewart as vice president and product owner of the company's new product, Enfusion Visual Analytics, which Stewart will oversee the growth and development of. Stewart spent over a decade a FactSet, where she held a number of roles that included product development, marketing and sales.
Digital consultancy firm Bounteous has a new CEO with a familiar face: co-founder Keith Schwartz. He was previously the company president for 13 years and will take over for outgoing CEO and co-founder Phil Hollyer, who will continue to serve the company as executive chairman. "We share common business values and Keith has had critical experiences from overseeing our business development, client service and marketing functions," said Hollyer in a press release.
Music equipment marketplace Reverb has a new vice president of finance in Jessica Reid. Reid was director of mergers, acquisitions and strategy at Apollo Education Group, where she spent six years, and most recently acted as senior vice president of finance and operations at Regroup. She will lead Reverb's accounting, finance and risk teams, fundraising initiatives, investor relations and more, using her nearly two decades of finance and ops experience. 
Reverb also hired Kristen Cho as chief marketing officer. Cho held the same position at Luxury Garage Sale and was also VP of marketing at SpotHero. She has close to ten years of marketing experience from her time at companies like iPropsect, LinkShare Corporation and Digitas. Her new role will see her leading Reverb's search marketing, video and editorial content, design, social media and more. 
ErisX, a cryptocurrency-focused trading platform that landed on our 50 Startups to Watch in 2019, brought on Arnold Connell as its head of infrastructure. Connell previously spent a decade at Google before transitioning to YouTube where he led an international team of engineers during his three years there. 
FRISS, an automated fraud and risk detection service provider, appointed Enova CEO David Fisher as a non-executive member of its board. The experienced executive presently sits on the board at a number of additional companies, including Grubhub, Roti Mediterranean Grill and InnerWorkings. "My experience with growing tech companies to truly global operations will help them expand to exceed the 35 countries they already serve," said Fisher in a press release.
Analytics-based risk management platform Real Time Risk Solutions added Billy Welch to its team as director of strategic partnerships. Welch is a former investment banker at Young America Capital and brings his experience in developing risk management solutions for insurance companies to his new role as the company continues to develop its platform and use blockchain technology. 
Subscription-based baby-meal provider Nurture Life appointed Christina Kline as chief marketing officer. Kline spent eight years at Career Education Corporation, serving as Career Education Corporation there, and she worked most recently at Analyte Health as CMO. At Nurture Life, Kline will lead the company's brand strategy, growth and acquisition, customer lifecycle marketing, social media and public relations.
Kid-focused coding academy Codeverse recently made Daniel Gloede its president and chief financial officer. Gloede co-founded Next Series Club and Hatch Loyalty and worked there for six years — eventually becoming CEO. Gloede was called to see the company through its national coding tour, which sees it traveling to Indianapolis, Dallas, Columbus and other cities to set up camps this summer.