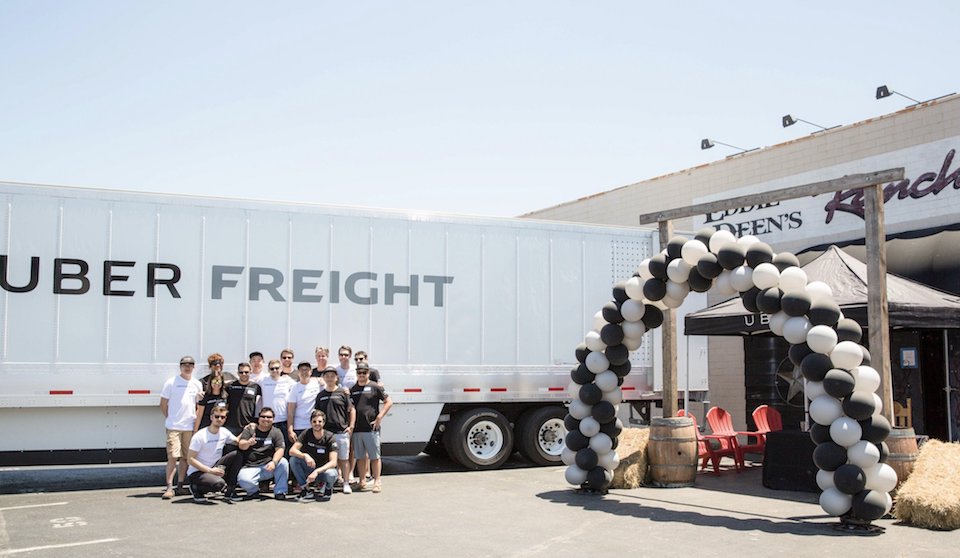 Uber is surging in Chicago.
Uber Freight Director of Carrier Operations Sagar Shah told the Chicago Tribune that the company's shipping division will double its headcount, which currently sits at "several hundred" employees.
Shah told the Chicago Tribune that Uber Freight will grow its sales, operations and engineering teams. According to the paper, Uber employs over 1,000 people in the Chicago area — an operation second in size only to its San Francisco headquarters.
"Historically, [Chicago] has been really a logistics hub," Shah told the Chicago Tribune. "A lot of innovation is happening here. A lot of the talent is here as well."
Real estate sources told the Chicago Tribune that Uber is looking to lease hundreds of thousands of square feet of additional office space to accommodate its growth. An Uber spokesperson didn't provide specifics when asked to comment on the company's reported office search. According to the Chicago Tribune, Uber currently leases 185,000 square feet of space between its offices in the Loop and the West Loop.
Uber Freight launched in May 2017 in Texas and made its way to Chicago a few months later. The app lets carriers — aka truck drivers and trucking companies — browse and book shipments on their phones or tablets, with pricing presented upfront and payment processed within seven days of delivery.
Along with simplifying the booking and payment process for carriers and shippers, Uber Freight also enables companies to track their shipments in real time. According to Business Insider, Uber Freight has over 30,000 carriers in its network.
In addition to growing its Chicago team, Uber Freight also recently announced two big executive-level hires. Airbnb's former director of data science, Bar Ifrach, was brought on as director and head of marketplace, while former Box VP of North America Sales Andrew Smith joined the company as head of sales. In announcing those hires, the company also revealed plans to expand Uber Freight internationally.
"Uber is a global company, as are our freight aspirations," the company said in a statement. "We have a dedicated team looking into viable international markets for Uber Freight and where we go beyond the United States in the future."
Uber Freight isn't the only logistics technology company with eyes on launching an international expansion from Chicago. FourKites announced plans to further its international reach after closing a $50 million Series C. After locking up $45 million in new funding, project44 confirmed that a portion of the capital would go toward expanding its international presence.