The flowers are finally starting to blossom in Chicago, and with the sun coming out of hiding and outdoor patios opening up, the city is experiencing a level of energy and enthusiasm not felt in months.
For the go-getters among us, that vigor can be harnessed into professional development and career betterment — and we know six Chicago tech companies that are hoping to grow their teams. Read on to learn more about what these companies are up to what new team members can expect.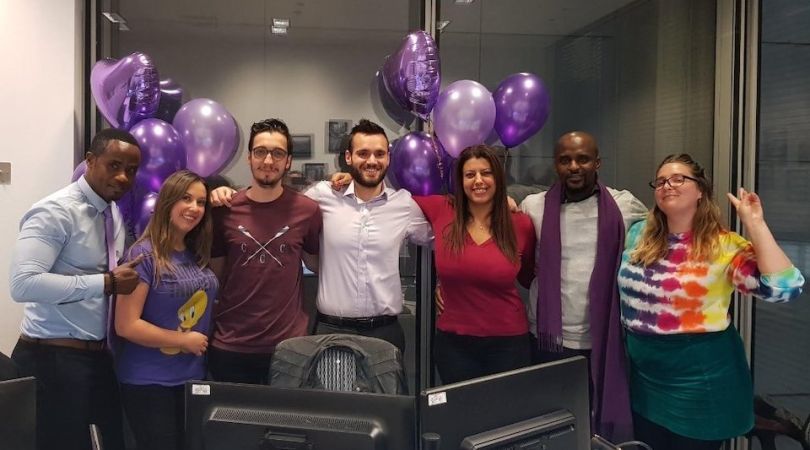 What they do: DFIN is a provider of end-to-end risk and compliance solutions that help companies manage their portfolios and analyze their data using AI and automation. 
What they look for: "Someone who demonstrates a passion for what they do and consistently uses critical thinking will find many like-minded individuals here," said Director of Software Engineering Richie Peters. "Our team thrives in a space where the ability to never stop learning will take you far."
What they offer: In addition to the traditional health-based benefits, DFIN also matches employee 401(k) offerings and provides plenty of free snacks in its stocked kitchen. Those goodies come in handy during after-hour Mario Kart sessions and "bring-your-kid-to-work" day.
What they do: If you thought Amazon was the only place offering 2-day shipping, you haven't heard of ShopRunner, a company that partners with e-commerce brands to provide that service as well as free returns to shoppers.
What they look for: "When an interview changes from an interview into a problem-solving exercise, and you can feel the excitement — then we want to get started," said Senior Director of Product Emily McTighe. 
What they offer: Months-long paid-parental leave is offered to mothers and fathers who wish to bond with their new babies. Tuition reimbursement is also extended to those team members hoping to balance work and education for their continued career development. And a casual dress code helps everyone around the office feel a little more comfortable.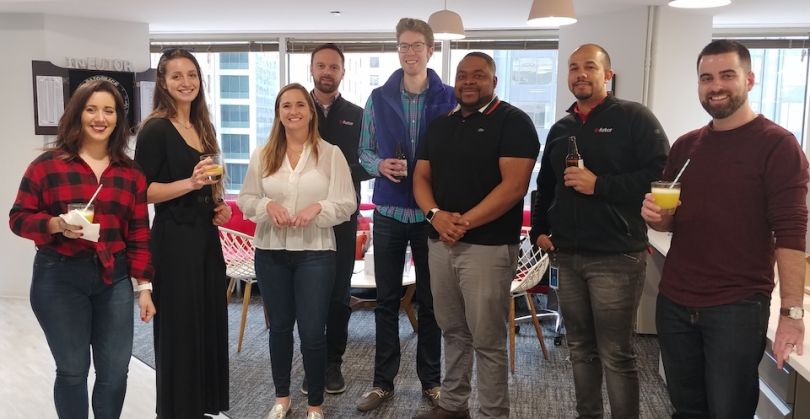 What they do: Infutor Data Solutions helps companies better understand their customers and assists them in making informed marketing decisions and crafting effective campaigns. 
What they look for: "Will a candidate have the curiosity to uncover our customers' business issues and the desire to understand how our solutions can address those needs?" said Vice President of Customer Engagement Dan Bahr. "Do they ultimately want more outside of the value they provide for our customers and Infutor; for instance, more responsibility, more income and more projects? If the candidate can clearly articulate what their goals are, we can leverage that desire to achieve success for them in their current role and pave the way for growth however they've defined it. "
What they offer: Benefits like a 401(k) match, performance bonuses and opportunities to secure company stock are available to aid team members in their financial futures. The company also offers identity protection insurance, so staff can feel protected from nefarious characters outside of work.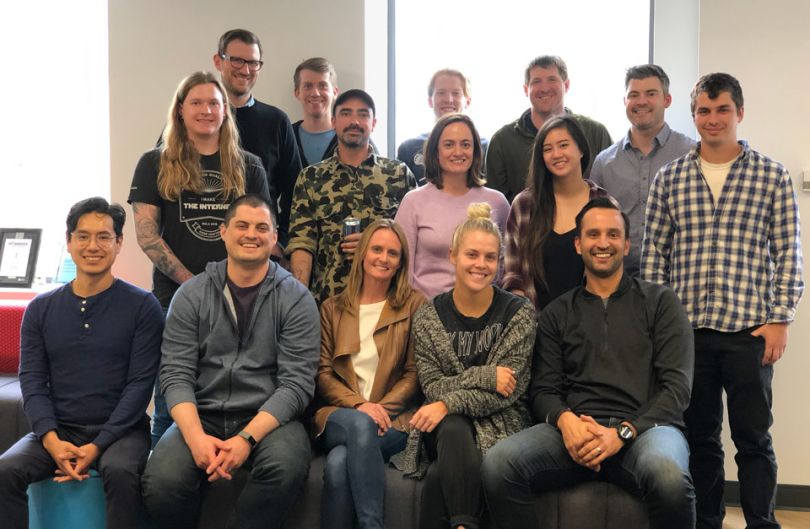 What they do: One North Interactive partners with professional services companies to provide them with data optimization, brand research, strategic planning, custom app development and more — all to enhance their client experience.
What they look for: "We love meeting people that are determined to impact change and bring new ideas to the table," said CEO John Simpson. "We're looking for team-oriented professionals that are excited to join us as we continue to build and grow our services, offerings and capabilities. When we find someone that loves collaborating across disciplines, has an entrepreneurial spirit and passion for their craft – without the ego or aversion to working in the weeds – we know we've struck gold."
What they offer: Internal hackathons, food drives, bake sales, a Ladies of One North group and the One North Run Club are some of the employee-driven, culture-enhancing activities team members can participate in. Outside of these engagement opportunities, the company also offers generous paid-time off, performance bonuses, family medical leave and foots the bill for company outings.
What they do: SNACKNATION has a roster of over 5,000 healthy snacks that hungry companies and individuals can choose from, which are delivered to them regularly via a subscription service.
What they look for: "I know I've found someone that will be a good fit when I'm genuinely excited to talk about them with my team after they leave the interview," said Senior Sales Manager Carly Barrie. "I should feel confident telling my CEO how lucky we would be to have them."
What they offer: Naturally, the company offers team members an abundance of healthy snacks in the office, as well as free lunch on select days each week. Staff can take advantage of an unlimited vacation day policy and paid volunteer time. Back in the office, employees can bring their pets to work or show off their fresh Jordans on Fridays, in what they call 'Fri-J's'.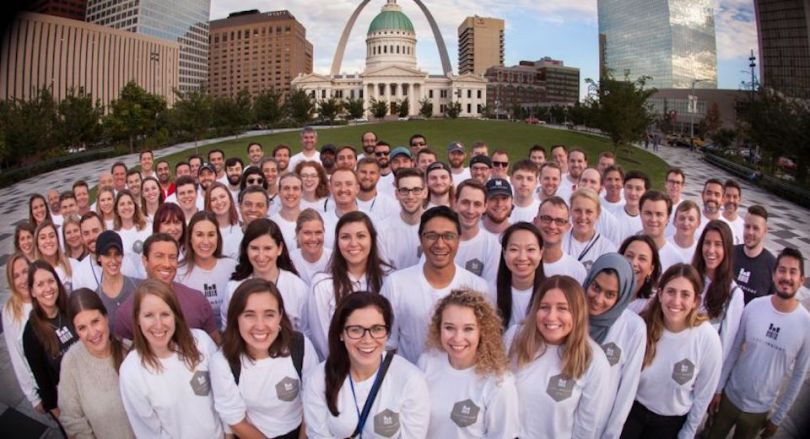 What they do: Label Insight partners with companies in the packaged goods and grocery retail industries to offer transparency to shoppers regarding the ingredients in the products they serve.
What they look for: "We look for friendly people that are happy engaging in healthy, vigorous debate, and that have the drive and courage to proactively learn and try new things," said Lead Software Engineer Noah Burney. "We really value autonomy, so we want people that will also appreciate and take advantage of that. These traits naturally come out over the course of the hiring process, and are some of the best indicators that we've found someone good."
What they offer: The company values work-life balance and offers staff unlimited PTO, flexible hours and opportunities to work remotely. An education assistance program is also provided for team members to continue their professional development.