If you want to grow professionally, you need a company that'll empower and enable you to expand your skill set and a role that's consistently challenging. The five Chicago technology companies featured here all offer ample opportunities for employees to level up their careers. Continue reading to learn more about what these companies are up to, the awesome perks they offer and surprising facts about their culture.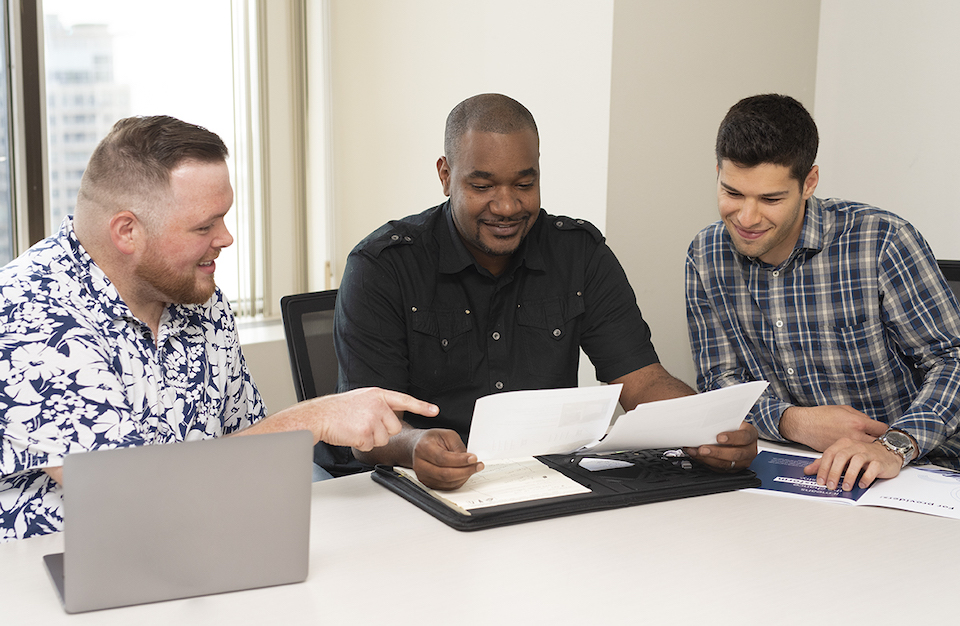 What they're up to: SMS Assist's cloud-based and mobile platform is designed to simplify facilities maintenance services for companies.
Spring into fitness: Each spring, SMS Assist holds a fitness challenge designed to help employees hit their health and wellness goals. The company has recently introduced a new mindfulness program, which features weekly on-site yoga classes and monthly meditation sessions led by local meditation studio Chill Chicago.
What's one thing about your company that would surprise a lot of people?
"Before introducing our proprietary technology to the facilities management market, SMS Assist started out as a traditional floor care company with only six employees," said Senior Manager of Communications and Experience Elisabeth Klisser.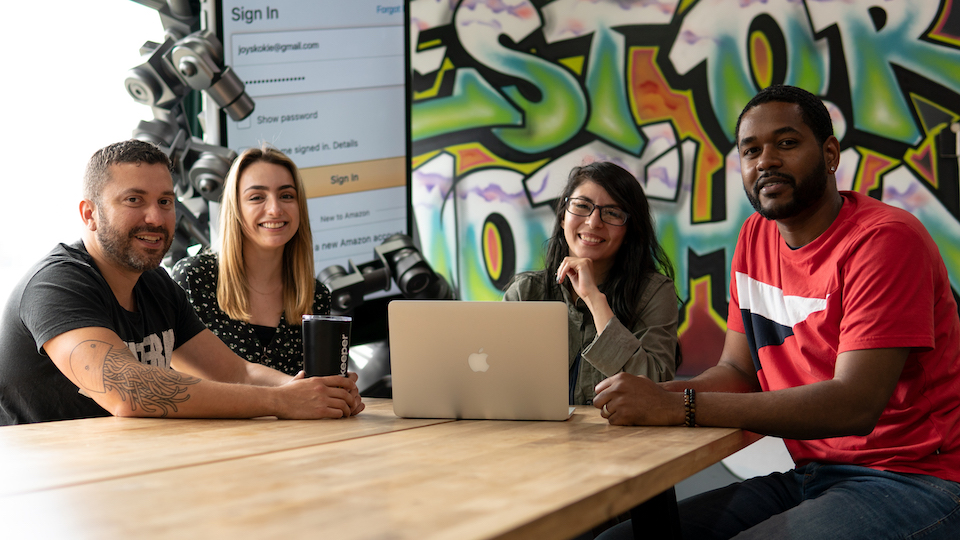 What they're up to: Keeper Security's cybersecurity products are used by individuals and businesses to secure passwords, documents and data.
The team has left the building: Keeper knows it can be hard for employees on different teams to get to know one another, which is why it hosts offsite team-building activities during work hours. The activities, which have included Whirlyball, escape rooms and trips to Royal Palms Shuffleboard, are designed to help employees bond with those they might only work with every so often.
What's one thing about your company that would surprise a lot of people? 
"One thing that I particularly love about Keeper's Chicago office is our diverse and highly inclusive environment," said HR Manager Nikita Lauren Word. "We are so proud to represent and internally reflect all of the wonderful and vibrant cultures found here in Chicago, and our office really reflects that. In addition, Keeper has always been a place that values the products of a person's work above their education track. We have always been happy to employ anyone who has a bright and creative mind, no matter if that means thinking outside of the traditional education box."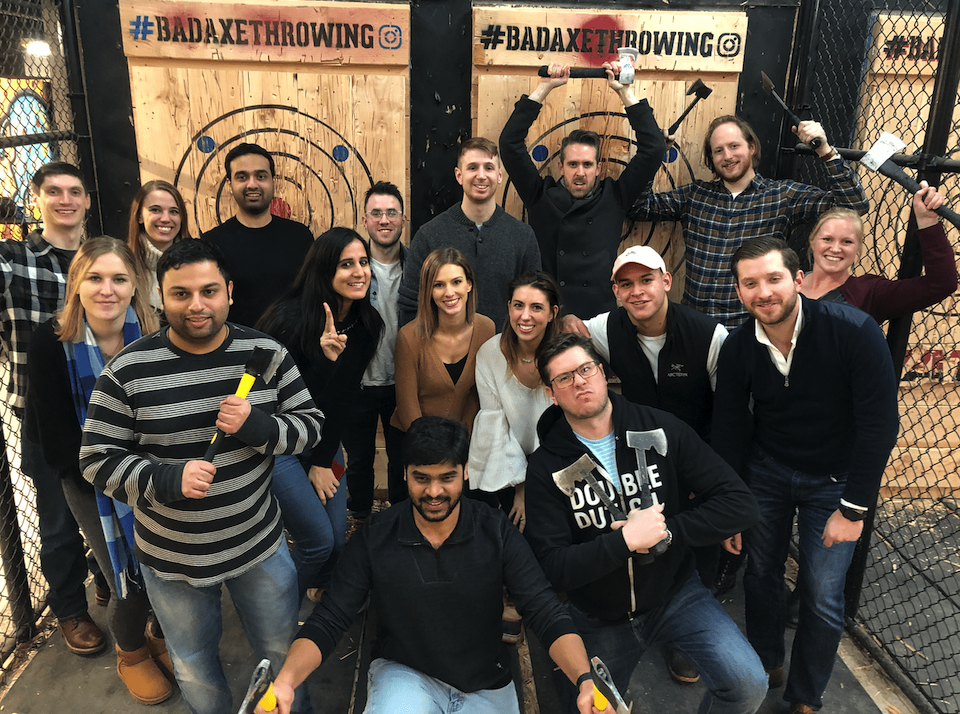 What they're up to: Codal is an end-to-end UX design and development agency whose clients include United Airlines, PepsiCo and Motorola.
It's Nerf or nothin': Codal has stocked one of its conference rooms with Nerf guns, because who doesn't like to have a little fun around the office? Other awesome, non-Nerf perks include summer hours, frequent employee-led lunch-and-learns, quarterly company outings and support for continued education.
What's one thing about your company that would surprise a lot of people?
"I honestly think it's how we've remained such a tight-knit group, even as we've grown," said Project Coordinator Aaron Brown. "It's typical for everyone to be friends in an office with just a handful of people, but our Chicago location has swelled to about thirty now, and we've remained as close as ever. We recently went to one of those axe-throwing places, and one of their employees mentioned that he couldn't believe everyone got along so well in a group our size."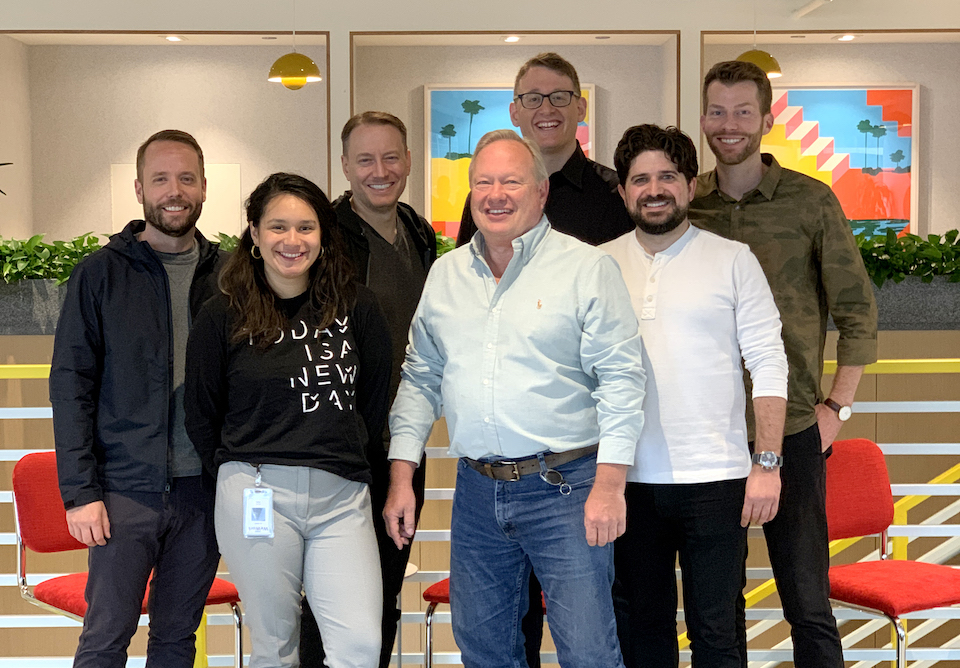 What they're up to: Kalderos is a Chicago-based healthtech startup whose platform eliminates non-compliant drug discounts to ensure that pharmacists, health insurers and other parties involved in the distribution of a drug get the discounts they're qualified for.   
Celebrate good times: Kalderos believes inspiration doesn't just strike in the office, which is why it encourages and enables employees to spend time on experiences outside of the workplace. The company's "celebration stipend" is given to employees twice a year and can be used to catch a Cubs game, enjoy a nice dinner, go rock climbing and more.
What's one thing about your company that would surprise a lot of people?
"We're most proud of the passion and conviction with which we're solving one of the most complicated problems in the healthcare system," said COO Micah Litow. "Kalderos was brought to life by a group of people who took a risk because we believe so sincerely in bringing transparency to the drug discount system. Three years later, we remain steadfast in moving toward those goals while also building a unique culture developed on the ideas of collaboration, purpose and creativity."
What they're up to: Companies across the globe use project44's cloud-based platform to gain increased visibility into their supply chain, which in turn helps them make better decisions, optimize their inventory management and mitigate risks associated with shipping delays.
Ending the week right: Friday morning is when project44 hosts "Breakfast Club," an event that gives teammates the opportunity learn more about one another over coffee and donuts. One team members shares fun facts about themselves, with presentations reportedly generating both laughs and, on occasion, a tear or two. In addition to Breakfast Club, some weeks at project44 also end with a company board game night.
What's one thing about your company that would surprise a lot of people?
"We are literally transforming the way people will view their entire world," said Senior Manager of Learning and Organizational Development Ivana Savic-Grubisich. "Amazon revolutionized the consumer supply chain experience, and now project44 is leading the revolution for the rest of the world. If you want to make an impact, come sit in the driver's seat of a ride that will lead the way in the next industrial revolution!"