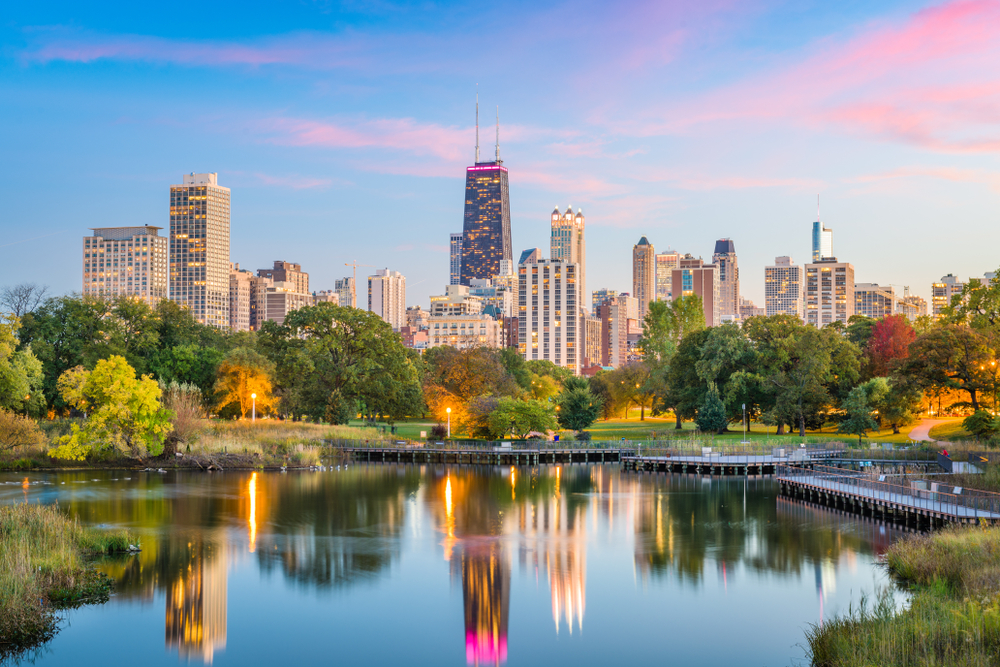 It was a hot month for Chicago's tech scene. We gathered five local tech companies that raised the most money in the month of July. Last month was extra special because the highest earner was none other than yours truly, Built In.
#5, $2.2 million, July 3
What they do: Jammber created a suite of software products to help musicians with their workflow and ensure they get credit for the music they produce. The company's apps include Bridge, nStudio, Muse and Splits. They do everything: manage and store files, help record voice memos and create lyrics, add song collaborators and keep track of the metadata associated with studio sessions and songs.
The funding: The company raised $2.2 million from Revolution's Rise of the Rest seed fund, which invests in early-stage companies located outside of Silicon Valley. Jammber plans to use the money to expand its software suite.
#4, $6.5 million, July 9
What they do: Mobile Doorman helps apartment buildings and condos create custom apps so residents and management can more easily interact and communicate with each other.
The funding: Mobile Doorman is planning to use the $6.5 million to launch new features aimed towards property owners and managers.
#3, $7.5 million, July 23
What they do: NanoGraf is a company looking to develop longer-lasting and more efficient lithium ion batteries. To do this, it's working on a silicon-graphene anode that can increase battery energy and power density by up to 50 percent. Since lithium ion batteries power everything from smartphones to electric vehicles, there's a huge potential for this technology.
The funding: The $7.5 million comes from a grant from the U.S. Advanced Battery Consortium, which is backed by Fiat Chrysler Automobiles, General Motors and Ford Motor Company. The grant is intended to help get NanoGraf's prototypes ready for commercial production, so that the company's technology can be used in electric vehicles.
#2, $11.5 million, July 23
What they do: Inventables creates 3D carving machines and the software necessary to design digital models and bring them to life. Inventables' tools have been used to create things like artwork, machine parts, furniture, instruments and more. The company's products aim to make 3D carving and fabrication more accessible, so everyday consumers can give it a spin.
The funding: Inventables will use its $11.5 million Series C to expand its software platform, Easel, and make it compatible with carving machines from other companies too.
#1, $22 million, July 16
What they do: Built In aims to be the platform that connects talented tech workers to the best tech companies. It hosts job listings for companies looking to hire, company profiles so people can learn what it's like to work for a company, and local business news so everyone can stay up to date with what's happening in their city's tech scene. Built In operates in seven local markets, including Austin, Boston, Chicago, Colorado, Los Angeles, New York and Seattle.
The funding: Built In's $22 million Series C will help the company double its 100-person team in the next year. The company is also working on adding several new products and features to its repertoire. This includes a matching engine that helps people discover tech companies with values similar to their own and a professional development platform where people can learn from peers and leaders within their fields.