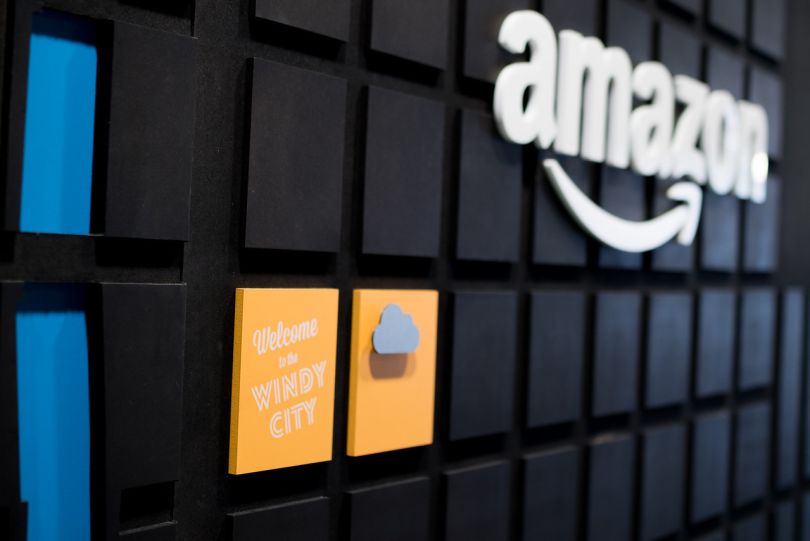 Amazon is doubling the headcount at its downtown Chicago tech office — again.
On Monday, the day before the Seattle company's career day event, Amazon announced plans to expand its team in the city by 400 people.
Chicago's Amazon tech office focuses primarily on Amazon Web Services — whose cloud storage and computing technology powers the platforms of organizations like Peloton, Expedia and Dow Jones — as well as Amazon Marketing and the company's transportation and operations division. 
According to a release issued by Amazon, the Chicago team's current focus is on developing and supporting products and services for these divisions.
Although it has less name recognition than Amazon's e-commerce counterpart, AWS is the company's biggest profit driver. It is also likely to remain a major area of investment for the company in years to come, as competition from the industry's two other major players, IBM and Microsoft, continues to stiffen.
The new jobs will span multiple departments, including cloud computing, sales and advertising. Amazon said it will expand its downtown office by more than 70,000 square feet to make room for its growing team.
Geoff Nyheim, a sales director for Amazon Web Services, cited Chicago's talent and "culture of innovation" as reasons for the company's decision to hire more in the city in a press release issued on Monday. 
To kickstart hiring for the new roles, Amazon is hosting a "Career Day" networking event in the Vertiport Hangar on Tuesday afternoon. 
Amazon did not offer a timeline for its current hiring push, but its last major hiring announcement came in 2017, when the company announced that it would grow its headcount from 200 to 400.