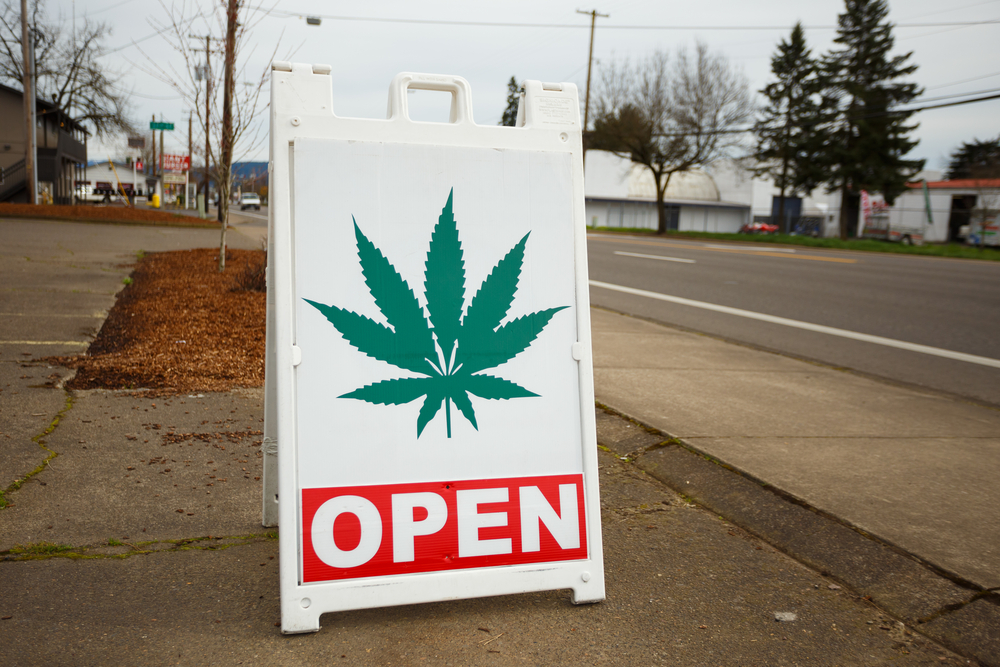 On December 31st, Chicago's recreational cannabis users will buy marijuana like they always have — in a Ziploc bag, from someone who's not wearing a name tag.
On the morning of January 1st, however, things may be different.
Illinois in June became the 11th state to legalize recreational cannabis, setting a launch date of January 1, 2020. While the state has permitted medical marijuana since 2013, the new law will allow people 21 and older to buy legal cannabis without consulting a medical professional and getting fingerprinted. 
That decision sets the stage for a full-blown cannabis economy complete with state-sanctioned growers, vendors and retailers — as well as an ecosystem of adjacent companies including cannabis-related software platforms, social apps and finance products.
In many ways, Illinois' medical cannabis program laid the groundwork for the recreational rollout. Thirty-five of the state's 55 medical dispensaries have already received approval to sell recreational cannabis from their existing facilities come January 1, and many Chicago-based cannabis startups got their start in the medical market.
In other ways, this scene is just heating up. With a drastically expanded consumer base will come more opportunities for cannabis-related startups of all types — including technology companies.
As this becomes a multibillion-dollar industry, there are so many types of goods and services needed, and that presents a ton of opportunity."
Chicago has its fair share of cannabis technology businesses — there are 10 listed on Built In alone — and the sector has grabbed the attention of entrepreneurs and investors looking to get in on the front end of a nascent industry. As stigmas and regulators relax, however, cannatech has the opportunity to develop into a mature industry that harnesses emerging tech like machine learning, blockchain and computer vision. 
That's exactly what happened in the Pacific Northwest. Washington was the first state to legalize recreational pot, and that jump start — along with tech talent from Microsoft and Amazon — gave rise to a community of noteworthy cannabis and cannabis-adjacent startups, including discovery platform Leafly, computer vision venture iUNU and cryptocurrency company POSaBIT.
With legal roadblocks dissipating, Chicago may find itself on a similar trajectory. Chicago-based Cresco Labs, for example, said it plans to give venture funding to 10 cannabis tech startups by the end of next year and has already invested $1 million into developing its own technologies.
A Joint Effort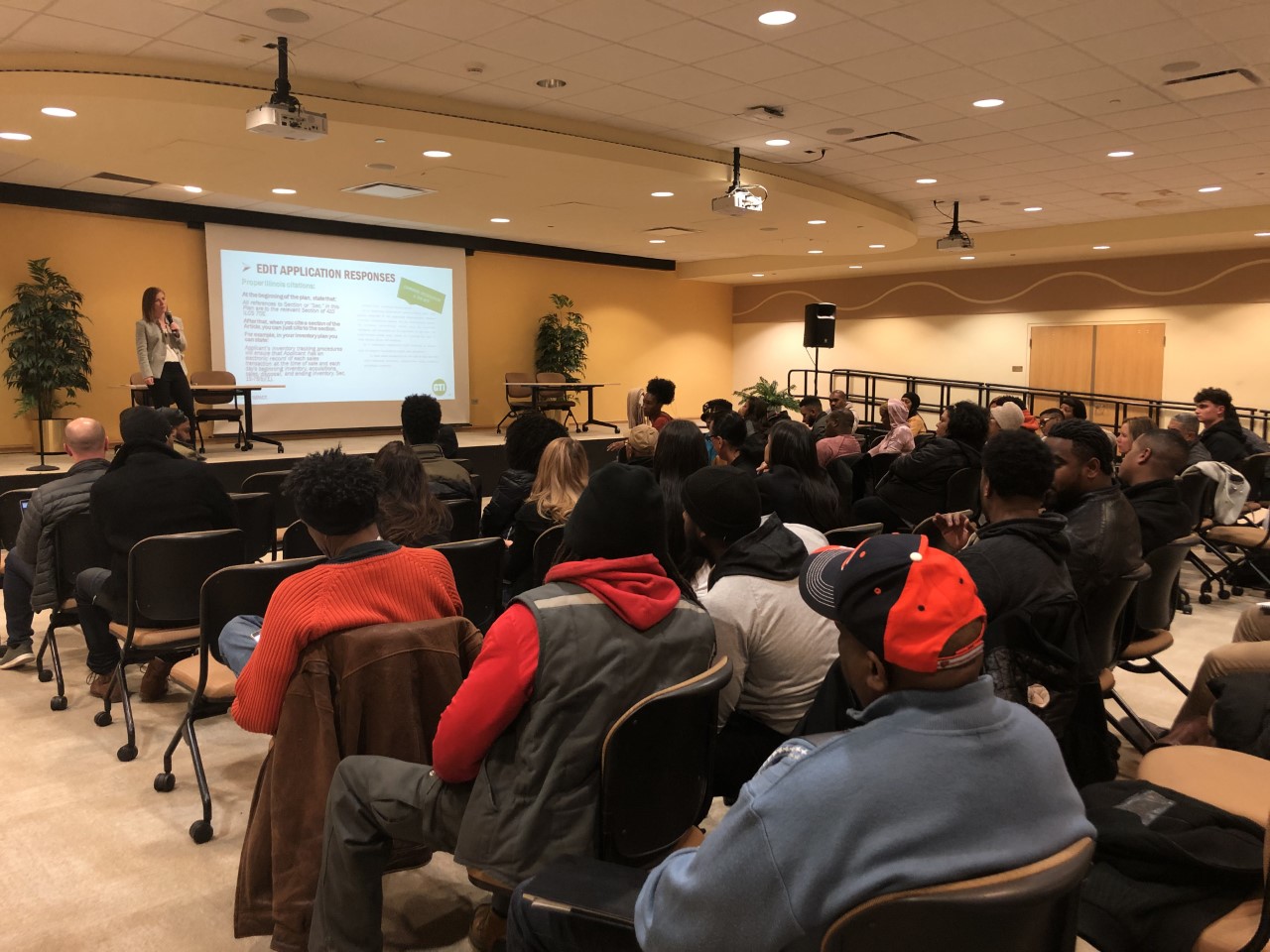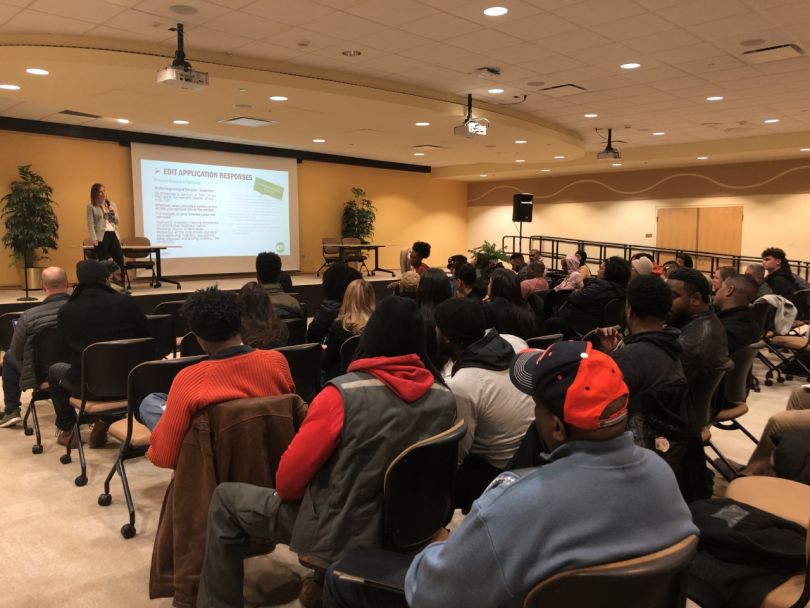 Cannabis is a highly regulated industry, so only retailers with approval from state and local government will be allowed to sell recreational pot. In May, the state will grant an additional 75 licenses to new dispensaries beyond the 35 already approved. Competition is fierce for a slice of what could be a $1.3 billion pie by 2023, according to the cannabis industry researchers at Brightfield Group. 
The state's licensing decisions will be closely scrutinized. That's because the social equity component of recreational pot's rollout has stoked debate since the first murmurings of legalization in Illinois — and continues to do so.
Minority communities were disproportionately affected by cannabis prohibition and the War on Drugs, but none of the state's existing dispensaries (and therefore, license-holders) are minority-owned. New licenses granted in May could create a more diverse legal cannabis scene in the city, and Chicagoans of all stripes are working to make that happen.
We've seen well over a hundred social equity applicants come through."
Chicago-based Green Thumb Industries (GTI) has placed itself smack at the intersection of Illinois' established cannabis industry and the upstarts trying to create a fairer and more inclusive ecosystem. 
As a public company operating in 12 states, Green Thumb Industries is hardly, well, green. Its Mundelein medical dispensary is already the state's busiest, and it plans to open five more dispensaries in Illinois — one for each of its existing locations, per the state's rules. Like other large players, GTI is vertically integrated and handles cannabis cultivation, processing and retail in 10 of its markets.
Despite its head start, GTI is still involved in the race for new retail licenses. It launched an incubator, the Licensed Education Application Program (LEAP), to help so-called social equity applicants, or people who have marijuana arrest records or have lived in heavily policed Chicago communities, navigate the complicated application process for dispensary licenses.  
Dina Rollman, GTI's SVP of government and regulatory affairs, volunteers with LEAP. She and other program coordinators started hosting weekly information sessions for applicants at GTI's corporate headquarters in September. The sessions have covered topics ranging from business plans to security protocol. Local law students, as well as attorneys working pro bono, review attendees' applications in advance of the January 2 deadline.
"Through this weekly flow and these outside events, we've seen well over a hundred social equity applicants come through, and some of them return every week," Rollman said.
The efficacy of the program won't be clear until the state announces the 75 new licensees in May. But opening dispensaries isn't the only way for aspiring cannabis entrepreneurs to get in the game, according to Rollman.
Illinois Women in Cannabis, a nonprofit Rollman founded, helps connect women with opportunities in the industry including legal, marketing, accounting and agriculture positions. The cannabis industry, according to the organization's website, is "too new to have a glass ceiling" — that thinking may illustrate the wider opportunity in the cannabis industry for new business owners, as well.
"If you are an accountant, you can educate yourself about the specifics that relate to cannabis and, suddenly, you could be marketing those services. The same would go for somebody in marketing or an attorney or somebody in insurance," Rollman said. "As this becomes a multibillion-dollar industry, there are so many types of goods and services needed, and that presents a ton of opportunity."
Recreational cannabis programs: A hit or a miss?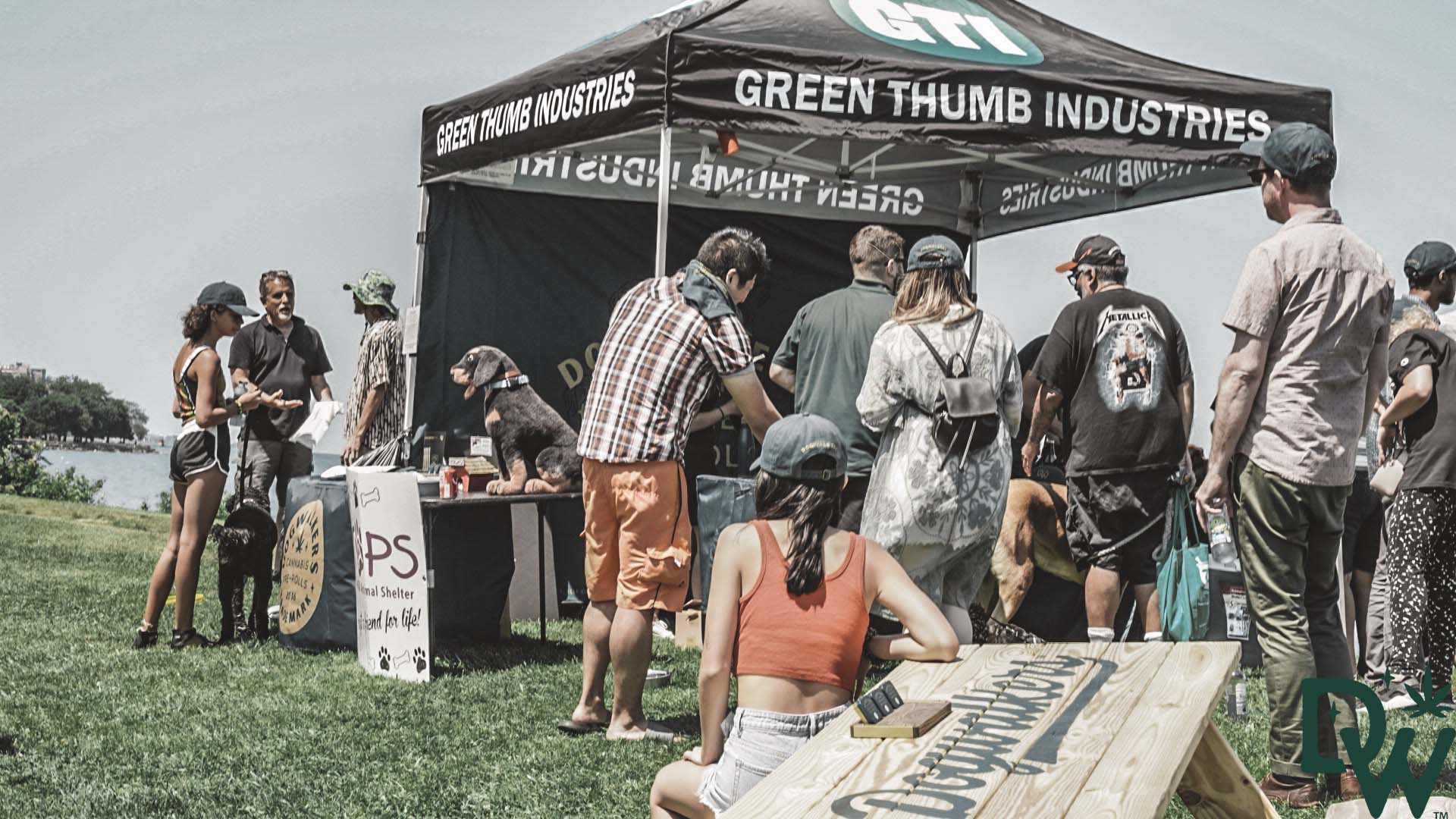 Social equity is one factor people will use to measure the success of Illinois' recreational cannabis program. The others will be tax revenue, jobs and public health.
Other states have struggled to accurately predict tax revenues from cannabis, but one study estimated a mature market in Illinois would garner between $440 million and $676 million each year. That income would be fueled by a relatively high sales tax — customers will pay a 25 percent tax on high-potency recreational products.
Another study projected the cannabis industry could employ 63,000 in Illinois by 2025. For comparison, the legal industry currently employs just 5,800.
That trajectory lines up with wider trends. Cannabis-related jobs are now one of the fastest-growing sectors in the nation, and as the industry gets bigger, so does the demand for high-paying roles.
Take GTI: The company received 40,000 job applications last year. It nearly tripled its headcount and now employs 1,300 nationwide, and it's currently adding more than 100 people between its two in-state cultivation facilities. It's also hiring for front- and back-of-house positions for its Illinois dispensaries in preparation for much busier shops. 
How much busier, you ask? Between first-time partakers and people switching over from the illicit market, GTI is anticipating demand to grow tenfold, the company told Built In. 
"When Illinois legalized medical cannabis, there really wasn't widespread awareness," Rollman said. "But now, with recreational, just in the course of my day, whether I'm in a taxi cab or getting a haircut or the grocery store, it seems like everybody I talk to is aware that this is coming."
Cannabis's true effects on market demand, tax revenue and job growth will only become clear with time. Metrics from other early adopters show both wins and losses, suggesting that thriving recreational cannabis economies don't blossom overnight.
In California, high taxes and limited availability have driven consumers back to the black market. The same can be said of Boston, where 77 percent of 2019 marijuana sales happened under the table, according to cannabis research firm BDS Analytics. 
Oregon saw the opposite problem: The state didn't cap retail licenses, and the number of dispensaries outpaced demand, driving prices down and leaving inventory unused. 
The general consensus, however, is that legal cannabis is good for state economies, even if it takes some trial and error. Colorado, the first state to legalize recreational pot, hit $1.2 billion in sales last year, with tax revenue from cannabis making up three percent of the state's total budget. For comparison, cannabis brought in six times more tax revenue than alcohol sales that year.
In Nevada, projections surrounding cannabis's economic impact keep getting rosier. Consulting firm RCG Economics estimated in 2018 that cannabis will employ 10,200 people in the state by 2024 and bring in $1 billion in tax revenue by 2025. 
In just two weeks, Illinois will get its first taste of a market that has plenty of room to grow. At worst, it will flop, and consumers will go back to buying illicitly. At best, it will open the doors to a vibrant, diverse cannabis industry that fuels demand for novel technology and startups. 
Here are some of the companies that are working behind the scenes — or in the storefronts — to make the state's recreational cannabis program a success.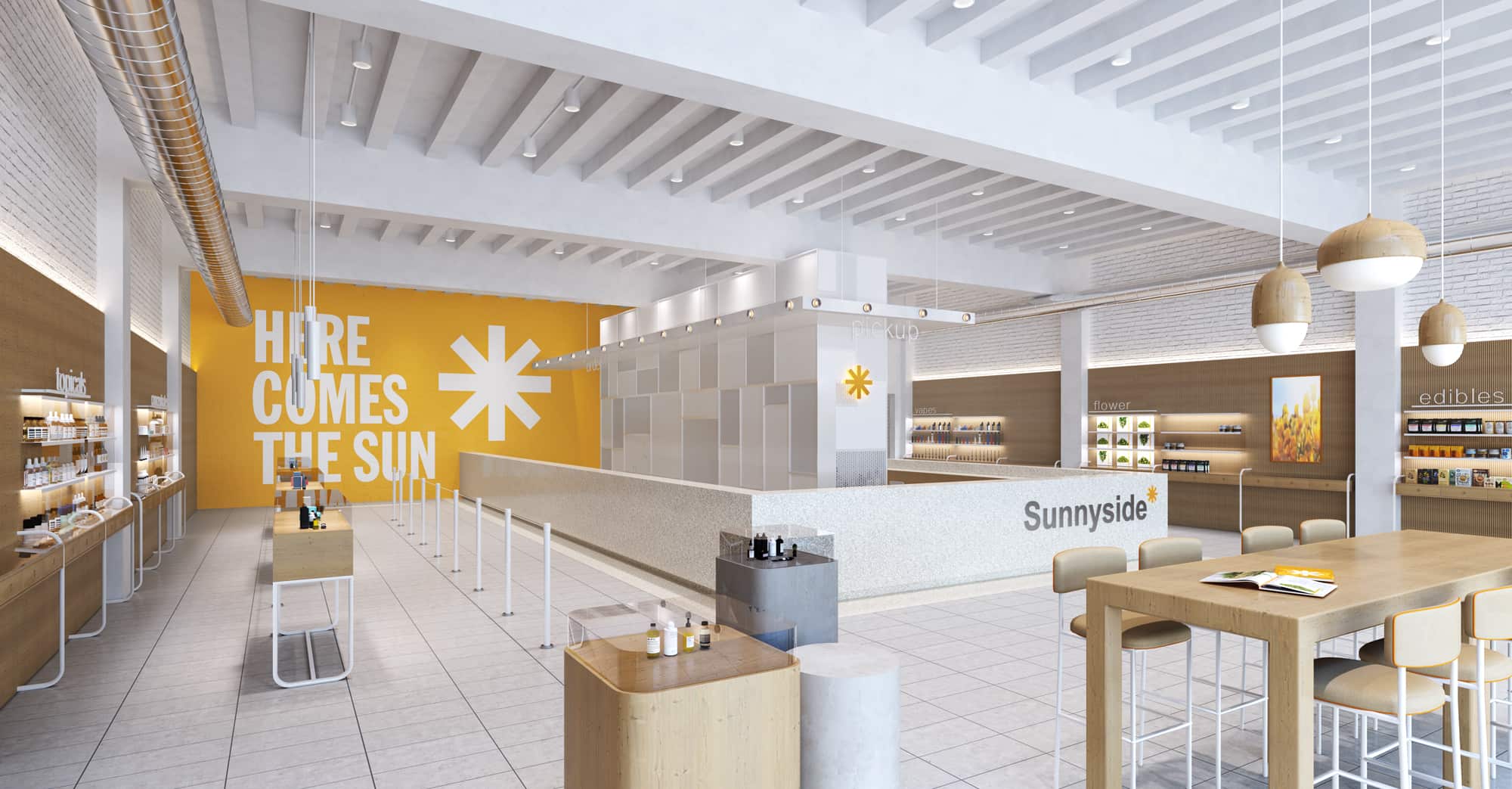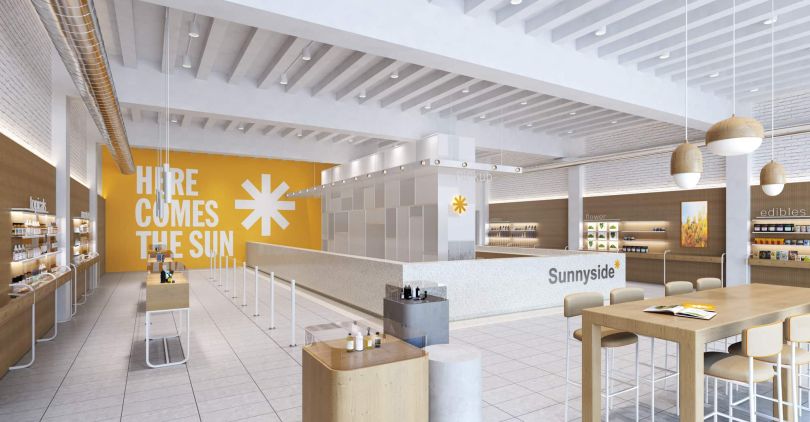 Founded: 2013
Headquarters: Chicago
What they do: Cresco Labs has its hands in cannabis manufacturing, distribution and retail across the country, making it one of the largest players in Chicago's budding scene. It's active in seven states, with 23 production facilities, 30 retail licenses and 22 dispensaries. 
Cresco won three slots — two of them in the coveted downtown district — in the city's recent lottery to determine which local medical marijuana retailers could apply to open new dispensaries, and where. That puts Cresco's retail brand Sunnyside* in a prime position to grab market share come January 1.
Like Green Thumb Industries, Cresco took steps to help social equity applicants for dispensary licenses craft successful applications. Thirty-five groups seeking licenses joined Cresco's incubator program, which includes educational workshops, financial support, application reviews and, for successful applicants, help with site selection and operations, the company says.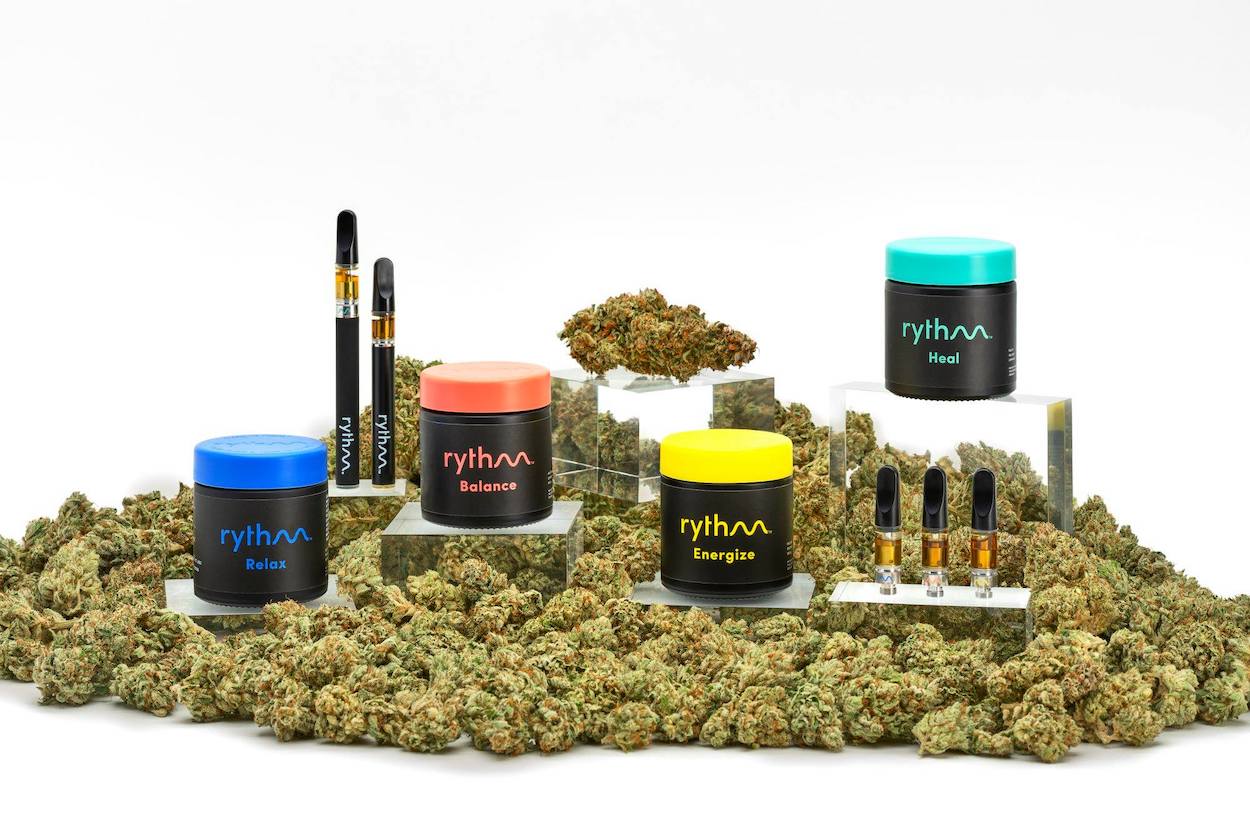 Founded: 2014
Headquarters: Chicago
What they do: GTI owns two national retail chains and several branded product lines. The company operates 13 manufacturing facilities, holds 96 retail licenses and supports more than 65 community organizations, including StreetWise and Veterans Cannabis Project, in the states where it operates. 
GTI won spots on Chicago's Northwest, West and Southwest sides for its first new dispensaries in the city proper. If any of its LEAP participants win dispensary licenses come July, it will mentor those teams through the early stages of their businesses.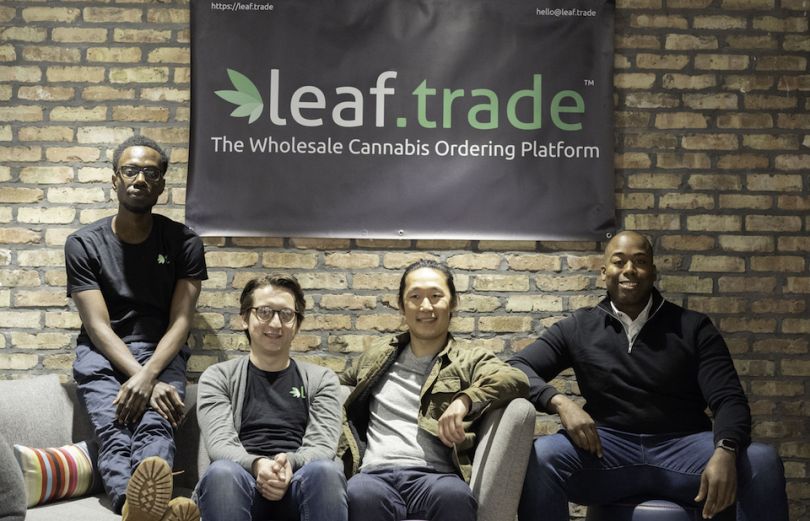 Founded: 2013, launched in 2017
Headquarters: Chicago
What they do: SaaS for cannabis? You bet.

Leaf Trade is a customer relationship management system that connects cannabis vendors with dispensaries. By moving ordering and fulfillment processes from spreadsheets and emails onto a platform, Leaf Trade can provide analytics its customers didn't have before. That helps vendors better distribute their products and dispensaries identify best-sellers and up-and-coming trends. 
As the recreational cannabis industry in Illinois prepares to go from zero to 60 virtually overnight, technology companies like Leaf Trade will play a large role — the platform has already been adopted by all 55 existing dispensaries in Illinois. Leaf Trade, which recently raised $4.5 million in venture funding, says it anticipates more growth as more licenses are issued. 
The company plans to operate in 17 markets by the end of 2019 and double its team of 20 employees by the end of next year.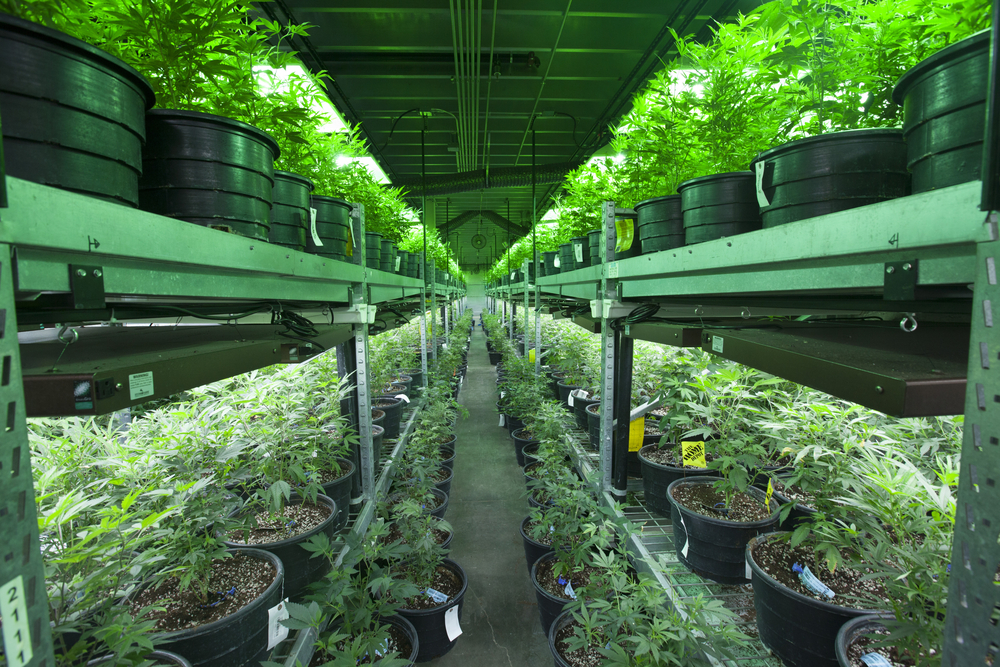 Founded: 2019
Headquarters: Chicago
What they do: Since marijuana is still prohibited at the federal level and in most states, legal compliance is a significant concern for cannabis companies. Fyllo is a marketing technology platform that helps brands and online publishers avoid advertising that isn't compliant with state and local cannabis regulations. 
For publishers, Fyllo's technology determines a site visitor's age and location, and blocks them from seeing cannabis-related ads if they don't meet the legal criteria. 
For brands, Fyllo says it offers advanced audience targeting strategies, vetted inventory and audits to ensure marketing content is compliant market-by-market. 
Following a $16 million seed round in September, Fyllo announced plans to add up to 30 new hires to its new Fulton Market headquarters, as well as a dozen at its New York office and another 30 in Israel.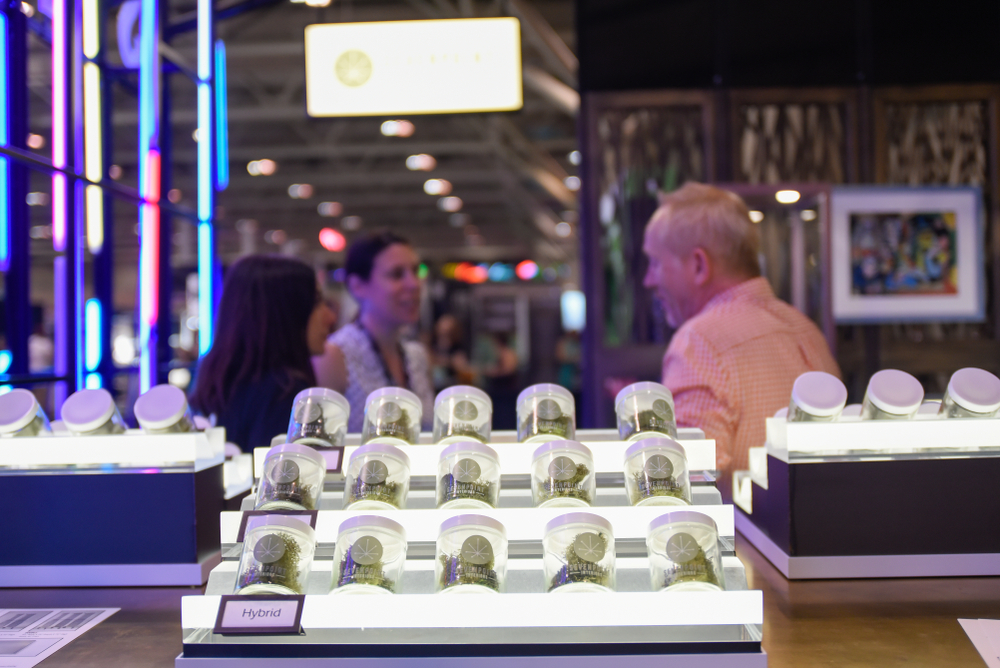 Founded: 2014
Headquarters: Palos Heights, Illinois
What they do: Cannabis is still prohibited at the federal level, which creates a lot of headaches for companies in states that have legalized it. Namely, banks won't give them loans — or even take their money. Operating in cash can work when your dispensary is operating at a low volume, but that model falls apart once business starts booming. 
CannaTrac developed a digital payment card and accompanying app that consumers can load with money and use to purchase cannabis. This cuts down on cash, which is safer for consumers and dispensaries, and creates financial transparency so banks can back the platform without worrying about noncompliance. 
With the legalization of recreational marijuana and an influx of new consumers in Illinois, demand for products like CannaTrac's CannaCard will likely rise. However, the company needs banks to back its platform, and financial institutions are still tentative about the nascent industry.
The U.S. Senate is considering a bill called the SAFE Banking Acting that would protect banks from federal prosecution if they do business with cannabis companies in states where the substance is legalized. If it passes, CannaTrac could more easily secure the institutional partners it needs to reach its potential in its home market.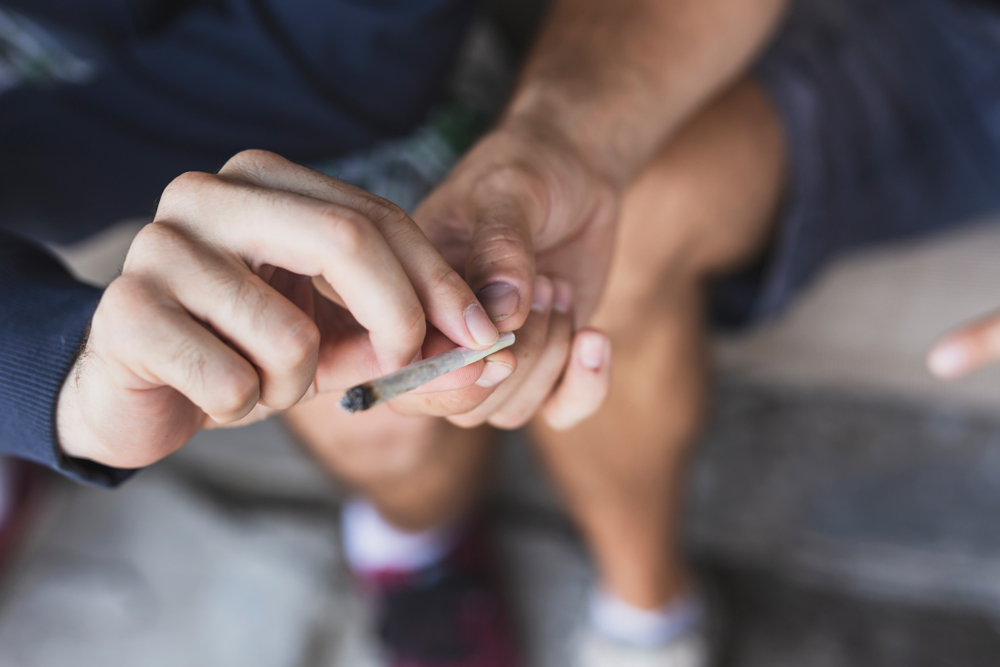 Founded: 2015
Headquarters: Chicago
What they do: If you can't post about pot on Facebook because your mom is on there, Kannatopia has a solution for that. 
The cannabis-focused social media platform features user-generated product and strain recommendations, as well as guides like "how to roll a joint" or "how to make your own peanut butter fudge edibles." Users can also connect with friends, share posts and send messages.
With just a few local employees and no venture funding, Kannatopia is one of the city's smaller cannabis startups. But the new, recreational weed landscape will bring new users, new norms and, possibly, new visibility for companies like Kannatopia.
Founded: 2014
Headquarters: Skokie, Illinois
What they do: There are cultivators who grow cannabis; there are manufacturers who make cannabis-infused products; and then there are research and development companies such as Cannabistry that help manufacturers put cannabis to its best use. 
That may mean increasing a cannabis product's bioavailability (so it kicks in faster) or mapping the molecular composition of a particular cannabis strain so producers can recreate beloved products from other geographies.
Cannabistry conducts research at its Skokie facility then sells its intellectual property and consulting services to manufacturers. Its innovations may pop up in more places as cannabis-infused edibles and beverages gain ground in the larger market.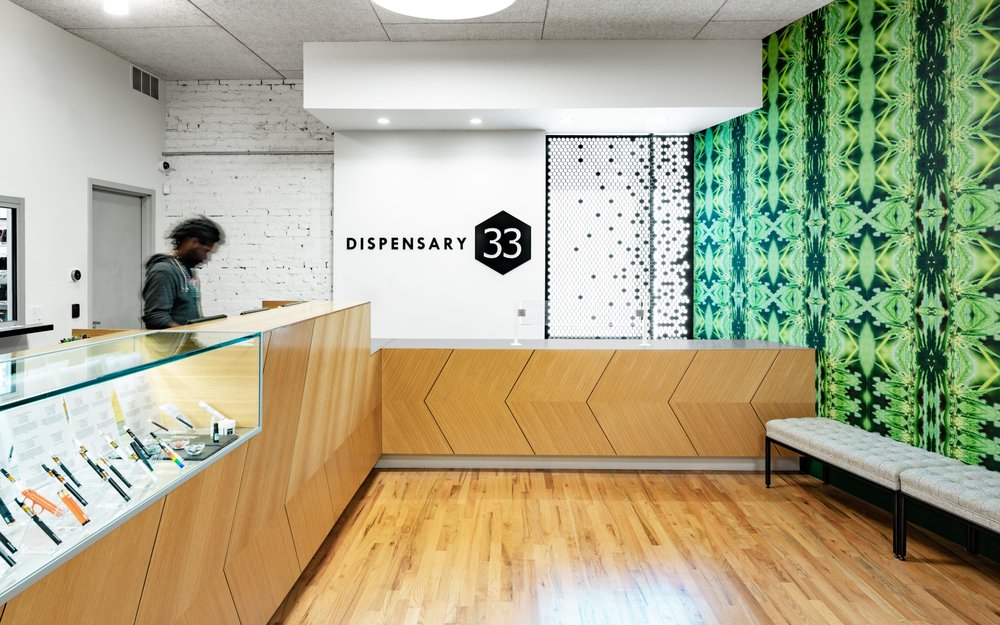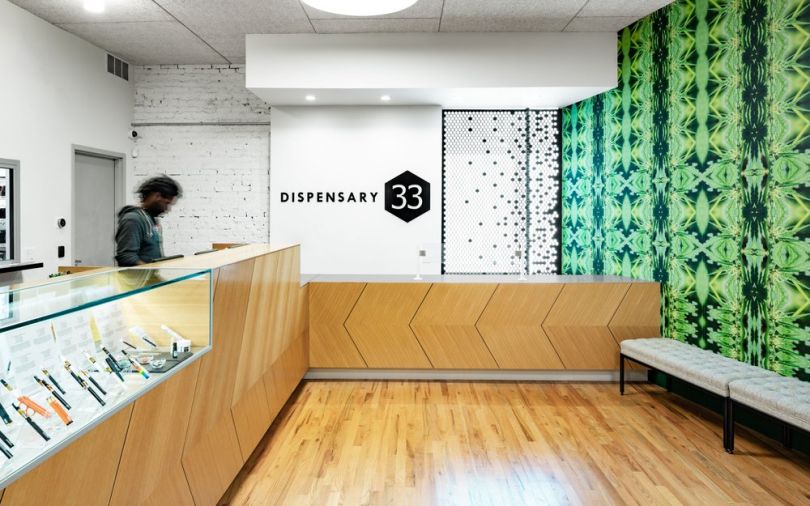 Founded: 2015
Headquarters: Chicago
What they do: Dispensary 33 was Chicago's first medical marijuana dispensary, it says, and it will be among the first to sell recreational marijuana. Unlike companies like Green Thumb Industries and Cresco Labs, both of which trade on the Canadian Securities Exchange, Dispensary 33 is a small, private company with just one retail location so far.
The company passed up a downtown slot in the city's dispensary location lottery, choosing instead a spot to the west where there will be less intense competition from big-name players. Despite its smaller reach, Dispensary 33's busy Uptown location has shown it knows how to make an impression — it was named to High Times' Best Cannabis Dispensaries in America and Leafly's 10 Most Beautiful Cannabis Dispensaries in America in 2017.