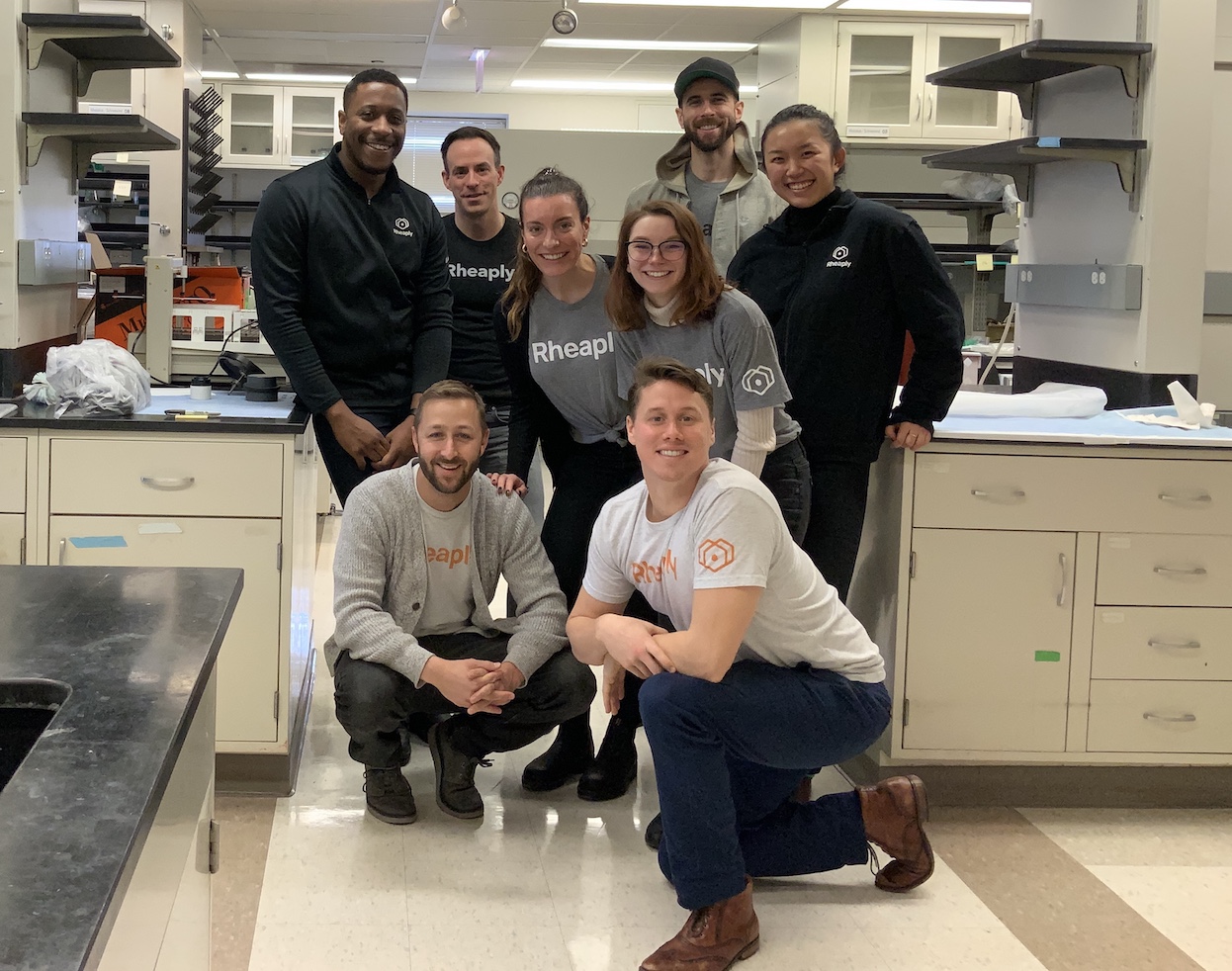 Rheaply, a Chicago startup that helps organizations recycle their unused items, announced Tuesday it closed on a $2.5 million seed round led by Hyde Park Angels. The company plans to use this funding to grow its engineering, product development and design teams and further build out its platform.
CEO Garry Cooper came up with the idea for Rheaply while earning his Ph.D. in neuroscience at Northwestern University, where it began as a platform for university labs to share unused equipment with each other.
"I saw that my laboratory had things in surplus that we weren't using and maybe we would never use. Meanwhile I had colleagues who had funding issues who needed some of the things that we were not going to use, so part of it just came out of necessity," Cooper told Built In. "I also got really interested in this concept called circular economy. There's this $4.5 trillion global opportunity to design out waste and to design out the need for new raw materials by just sharing things that are in circulation already."
Now, Rheaply applies that same mindset to a variety of industries, including government, tech and retail. Clients can use the marketplace to rent, sell and donate items that are no longer of use to them, like office furniture or equipment, and users can scan through what is available and purchase what they need. The idea is to save these businesses money while also promoting sustainability.
Cooper believes Rheaply's dedication to reducing waste will become more relevant as consumers hold private businesses to greener standards as part of the global push toward sustainability.
"If we moved the entire economy to renewable energy, it would only abate the changes to climate change that we all hear about by 55 percent. The other 45 percent of solving that climate change problem is actually scaling a circular economy," Cooper said, citing a paper published by the Ellen MacArthur Foundation. "The only way that you can actually scale the circular economy is to build technology that designs out waste. Our big picture, if we're successful, is to build technology that people love, but also has the value of designing out waste globally."
Cooper says the company currently works with about 20 businesses, most of which are located in Chicago. The Techstars Chicago 2018 alum also claims to have saved its users $1.3 million with more than 10,000 transactions, diverting a total of 14.5 metric tons of waste.