Giving employees more days off of work. Refurbishing old computers for employees' children. Paying for team members and their families to get flu shots.
These are only a handful of ways companies in Chicago helped maintain the health and wellness of their employees since transitioning to remote work. Burnout, caregiver responsibilities and stress management are all challenges employees face today. And according to the following four employers, it's their responsibility to help protect the wellbeing of their employees and their families.
However, employees' needs can vary greatly from person to person, and as we've witnessed in the last six months, circumstances aren't stagnant. In order to be helpful and adaptable, the four Chicago companies we spoke with said they rely heavily on feedback to build out their remote perks and benefits. Learning about the resources team members need — and how effective those implementations are once they're rolled out — helps companies provide the most impactful remote assistance to their staff.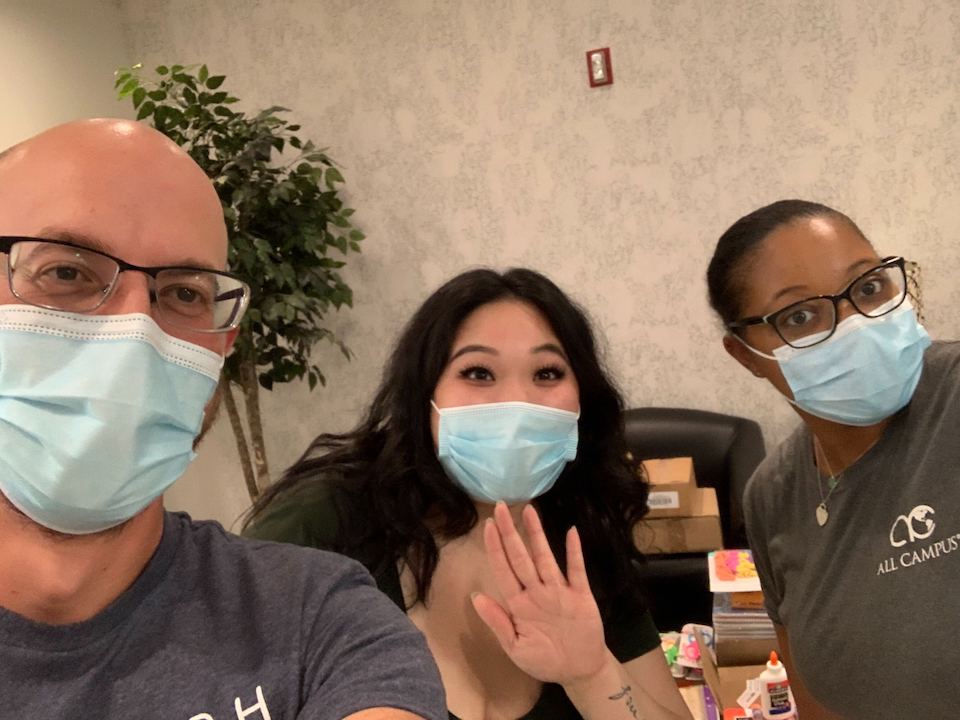 After the onset of the coronavirus pandemic, Heather Shulick, EVP of human resources at All Campus, a college and university enrollment management platform, noticed something alarming: many employees were cancelling PTO because they couldn't go anywhere and were holding onto PTO in case they got sick with COVID-19. She and other members of leadership immediately added three extra days to the holiday calendar to encourage employees to take time off to "de-stress and recharge." But that was just the start of new perks offered.
How did your company adapt its perks to remote work? We gave staff bonus PTO to assure them they would have ample time to take off in case of illness. We also increased our rollover allotment for 2021 so employees can carry some of this flexibility into the next year.
Offering flexibility to employees with children is also important to us. We adjusted our PTO policy to allow all employees to take time off in shorter increments, giving them more wiggle room during the day to support their children's virtual learning environment. To emphasize the value we place on holistic education, we are allowing parents to use their professional development credit in 2020 on their children's professional development instead. Families can tap into this credit to purchase technology or supplies, pay for a tutor or subsidize additional childcare needs.
We gave staff bonus PTO to assure them they would have ample time to take off in case of illness."
Supporting employee mental health: We recently partnered with a third-party wellness company to give employees access to daily live and on-demand health and wellness classes. They also have opportunities to book same-day telehealth appointments. One example of a recent class was "Parenting and Homeschooling 101," hosted by a clinical psychologist. Employees had the opportunity to ask an expert questions about virtual learning for their children. 
We typically offer flu shots in our office. However, this year, we expanded our free flu shot program to allow employees and their families to get flu shots anywhere and expense it at no cost to them.
How employee feedback influenced new perks: When we first went remote, we sent out a company-wide pulse survey, which reinforced our views about making sure employees weren't burning out. Staff discussed acclimating to their home offices and mentioned needing some things to round out their virtual workspace. So we sent every employee a $100 Amazon gift card to help make their home office a little more comfortable.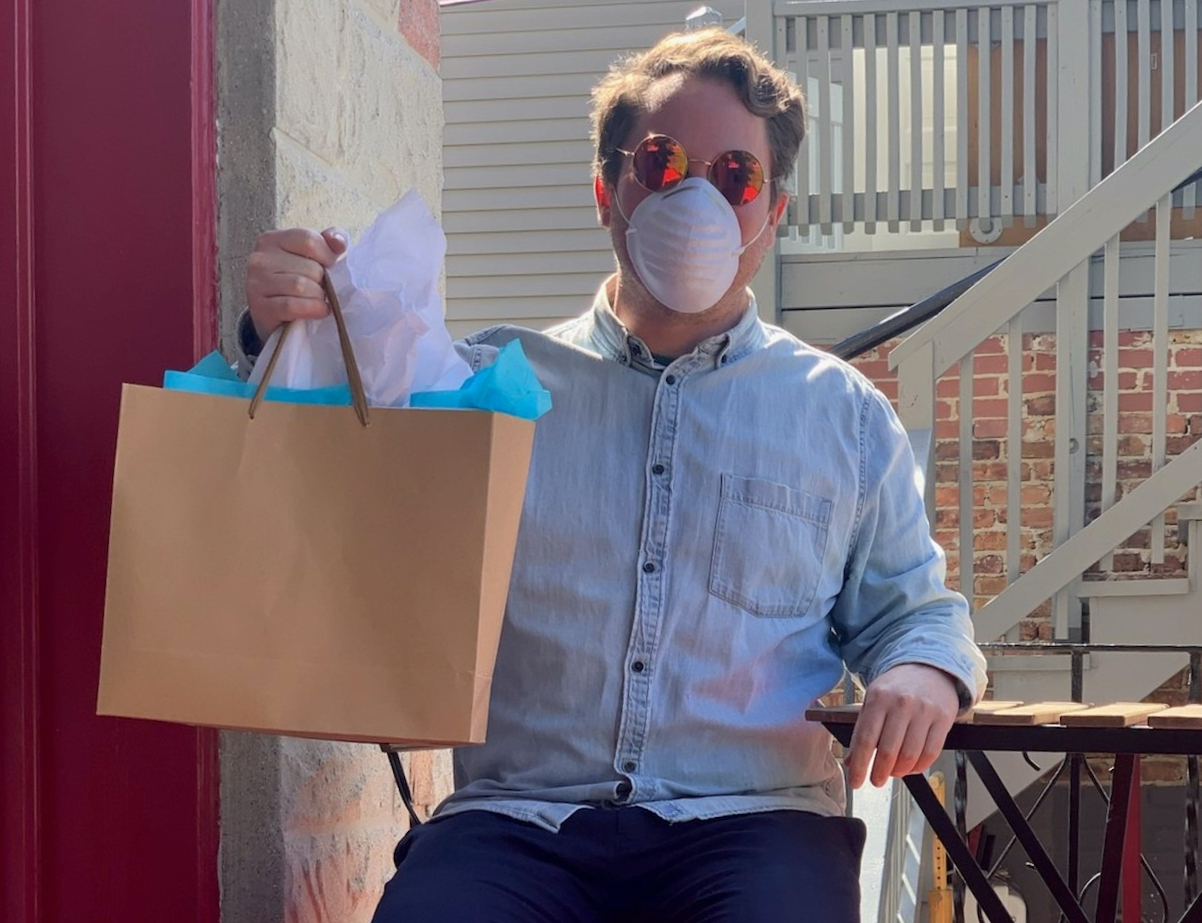 Liz Rose, director of HR at employee discount and rewards platform PerkSpot, said her team took immediate action to alleviate some of the stressors brought about by the pandemic. For starters, they developed a community fund: a no-questions-asked, case-by-case assistance opportunity for PerkSpotters that needed additional support, financial or otherwise.
How did your company adapt  its perks to remote work? We ensured tangible and intangible accommodations were available to all employees. Our transition to a remote workplace started by uncovering and satisfying the immediate needs of employees. We offered flexible work time and provided equipment for home office setups. We also delivered care packages customized to each employee and their families, encouraging them to stay strong during the unprecedented times.
We emphasized communication through increased company-wide and leadership meetings, individual virtual employee check-ins and sharing information on health benefits and how to use them. We created outlets for employees to discuss what was happening in the community and share COVID-19-related updates with each other.
Every adjusted benefit or new perk was developed completely based on the feedback from employees."
Supporting employee mental health: To prevent burnout, PerkSpotters took Fridays off in June and July. It gave employees the chance to spend more time with loved ones and set aside time for non-work activities. We hope employees feel more refreshed and less impacted by stress, fatigue and burnout.
Once protocols were in place, we safely opened the office for those interested in using it and our gym. We also gave teams chances to meet up in a socially distanced, in-person fashion with outdoor outings. In each response to COVID-19, we made sure to closely monitor employee feedback and make quick alterations based on responses and employee participation.
We also developed a new Slack channel: "Ask Me Anything." Employees get to know each other's backgrounds by asking questions and hearing stories. It's been a way to keep human interactions alive and focus on the wellness of employees.
How employee feedback influenced new perks: Every adjusted benefit or new perk was developed completely based on the feedback from employees. We sent out multiple surveys and conducted one-on-one conversations to understand the wants and needs of PerkSpotters. Based on the results and qualitative feedback, we responded to those needs appropriately. We understand those needs continue to evolve, especially as our company and the current situation change. And we will continue to develop and provide benefits that fit with those ever-changing needs.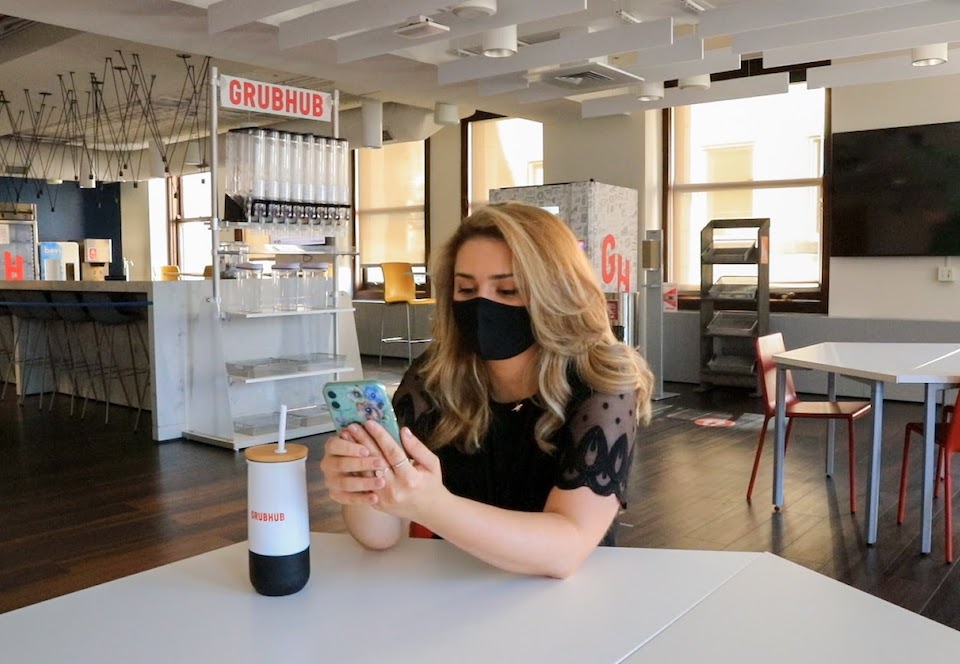 Working from home can have surprising hidden costs: Your office might need an update, and meals that were once purchased by your employer are suddenly out-of-pocket. Not so for Grubhub employees, who not only received a stipend for work office supplies, but also saw increased meal allowances, said Becky Altman, senior manager of culture and community at food-ordering and delivery platform Grubhub. 
How did your company adapt its perks to remote work? When we transitioned our workforce to remote in March, we provided all employees with information on access to medical care and telehealth, COVID-19 symptoms and how to access our employee assistance program for mental health concerns. Then we issued a stipend to make sure everyone had the resources they needed to create a comfortable work-from-home environment.
In lieu of office snacks and lunches, we increased our meal perks allowance that offers employees a set weekly budget to order from local restaurants on Grubhub. If an employee didn't spend all their weekly perks, we donated the remainder to our Grubhub Community Relief Fund that provides financial relief for our community. The people team also created a library of resources that included guides on leading a remote team, local virtual events, remote team-building ideas and creative collaboration tools.
Our ability to remain productive and engaged at work is dependent on taking care of the self first."
Supporting employee mental health: Our working parent and Black employee affinity groups increased their opportunities to meet virtually, share resources and support each other through the challenges of the last several months. Wellness Wednesdays are a time for virtual fitness, yoga and meditation classes. They are a highlight for many and are recorded so that anyone can access them at their convenience. 
We offer a menu of options that appeal to our diverse community with virtual cooking demos, happy hours, podcasts and lunch and learns. Most importantly, we encourage balance and wellness by setting "meeting-free" times where staff can get off their screens and prioritize self-care.
How employee feedback influenced new perks: There is no one-size-fits-all solution to what people need. The most important thing we can do right now is listen to our people and support them in ways that are most meaningful to them. Our ability to remain productive and engaged at work is dependent on taking care of the self first. 
To fully understand what support would be most effective, we surveyed our people every 30 days at the beginning of our time at home. All of our initiatives, stipends and resources were a direct result of employee feedback. By listening to our people and delivering on their feedback, we hopefully have sent a strong message that says, "We see you, we hear you and we care about you."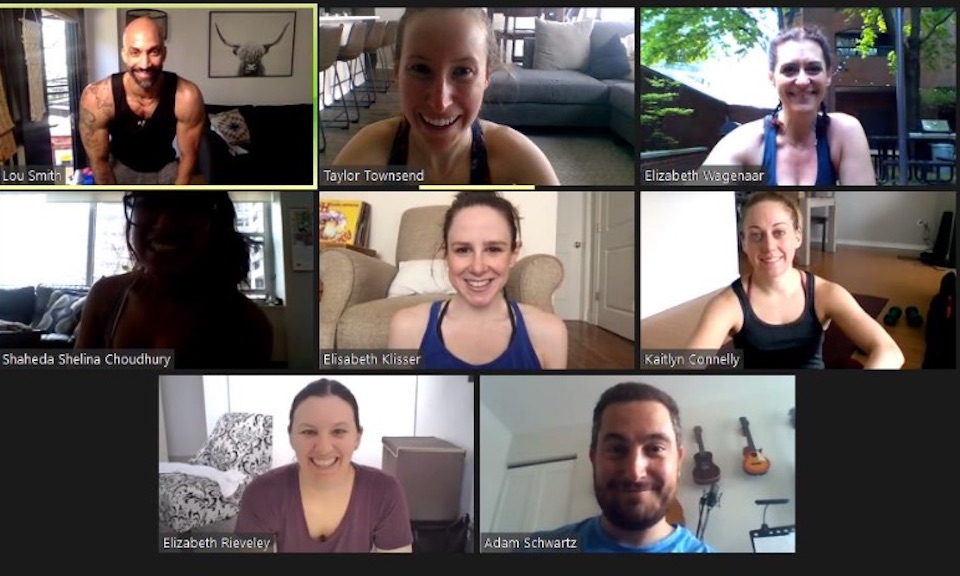 "Company culture can make or break a business in times of crisis," said Elisabeth Klisser, director of communications and experience at property management platform SMS Assist. So when the pandemic forced the entire company to work from home, Klisser said a detailed culture plan was in place to help them to transition their culture-building activities — like monthly department trivia — to a remote set-up quickly. 
What other perks did you adapt for remote work? Other elements required some creativity. Because there was no NCAA basketball tournament due to COVID-19, we created our own "Mutt Meowdness" bracket using pictures of SMSers' pets ranked by cuteness. Over 100 employees completed brackets, including our CEO. We also developed a "Feel Good Friday" video series: Our receptionist at the Chicago office reads good-news stories from employees — like an employee becoming a new dad — and from around the world. 
We developed a video series with a local therapist who put together weekly evidence-based stress management techniques."
Supporting employee mental health: To help make things a little easier for parents with children learning from home, we refurbished old laptops we planned to recycle and distributed them to employees with dependents in need of a computer for online learning. 
Employees also took advantage of resources like Ginger, which provides free on-demand support from mental health professionals, as well as an employee assistance program paid for by SMS Assist. Internally, we offered a variety of resources housed on our employee intranet like virtual yoga — including kid-friendly classes — and virtual meditation through our partnership with Chill Chicago. For those that prefer physical activity, we competed in Friday fitness challenges via Zoom and posted free virtual workouts.
How employee feedback influenced new perks: Working alongside our VP of HR, we surveyed employees about how they were feeling in response to the pandemic, the support they were getting and how we could best help them. They shared what they were struggling with and the resources they needed, which we used to design our programming. 
Stress management was one of the top concerns. So, we developed a video series with a local therapist who put together weekly evidence-based stress management techniques on everything from self-care for caretakers to improving your sleep. Employees were also interested in taking advantage of development opportunities from home, so we started a new expert series where senior leaders teach virtual classes in their areas of expertise.