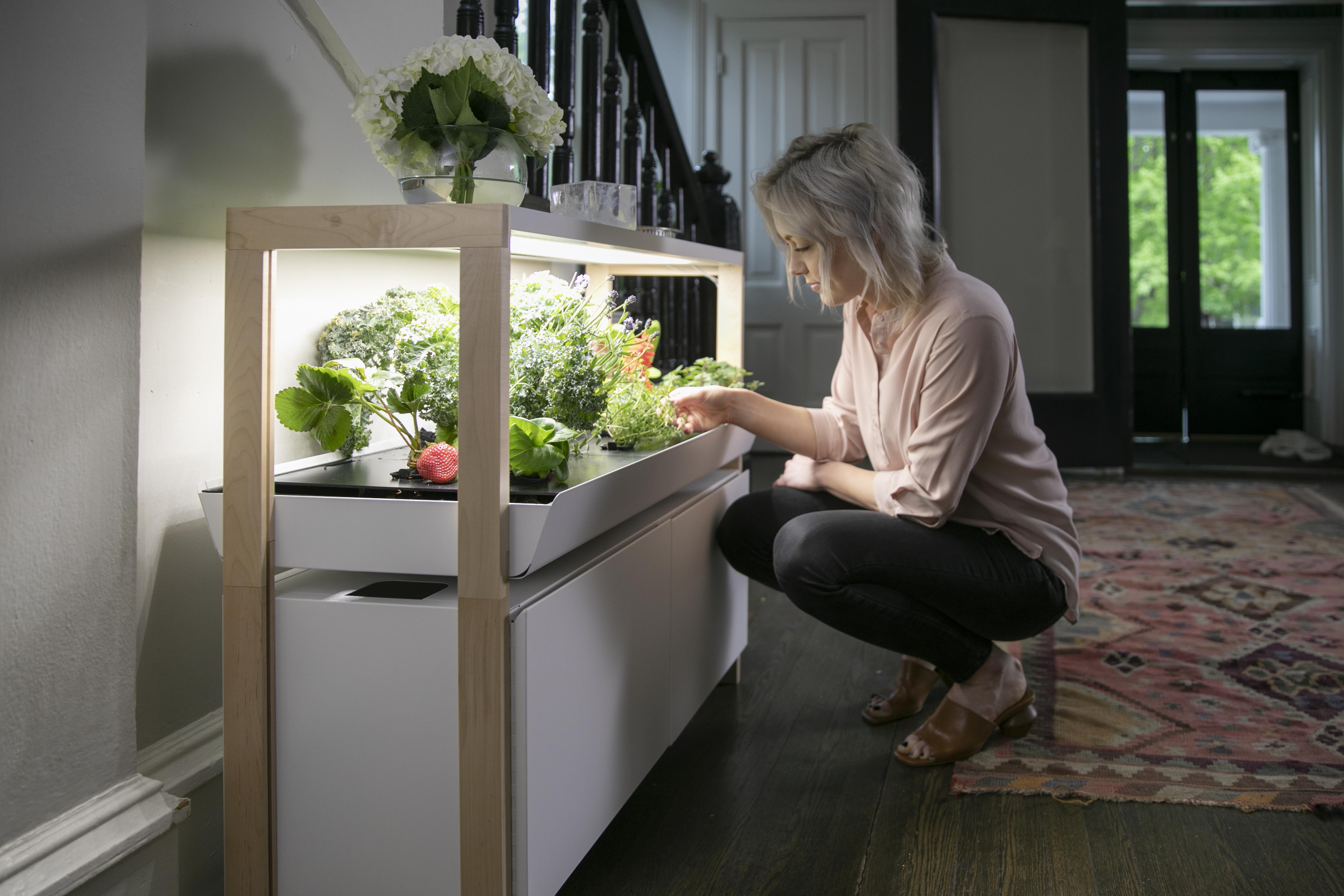 Smart home gardens are having their moment in the sun — or, rather, under the LED lamp. On Tuesday, Rise Gardens, a smart garden startup based in Chicago, announced it landed fresh seed funding from Amazon's Alexa Fund.
The exact amount of new funding was not disclosed but brings total investment in Rise Gardens to $3.1 million, according to the company. In May, the startup closed a $2.6 million seed round.
CEO Hank Adams said he plans to invest the funding in growing Rise Gardens' customer base and integrating its tech into the Alexa system.
"We are excited about the opportunity to work with Amazon to evolve and expand how we reach consumers," Adams said in a statement.
Founded in 2019, Rise Gardens designs in-home and IoT-connected hydroponic systems that allow gardeners to sharpen their green thumbs without venturing outside.
The startup's home garden kit spans about the size of a bookshelf, and its plant pods can grow everything from greens to beans and tomatoes. Pods are grown in a reservoir of moving water, which is monitored by a smart water pump. A programmable LED light system switches on and off to give plants the perfect amount of light. And the Rise Gardens mobile app reminds users to water, add nutrients and care for their young buds.
Plants grown in the company's peat moss solution mature about 30 percent faster than their soil-based counterparts, Rise Gardens says. Its water-based system actually uses less water than traditional gardening techniques and results in larger plants, according to the business.
Amazon's investment comes amid record growth for the startup. Since March, Rise Gardens said sales have grown 750 percent, with customers harvesting more than 4,000 pounds of produce.
It's not the only smart garden startup to report increased interest recently. During the second week of April, Google searches for "smart garden" reached an all-time high. In July, Click & Grow told the San Francisco Chronicle revenue was up five times year over year.
"Rise Gardens sits at the intersection of important trends that are reshaping consumer behavior, including increased interest in healthy food, sustainable agriculture, and making time at home productive," Paul Bernard, director of the Alexa Fund, said in a statement.