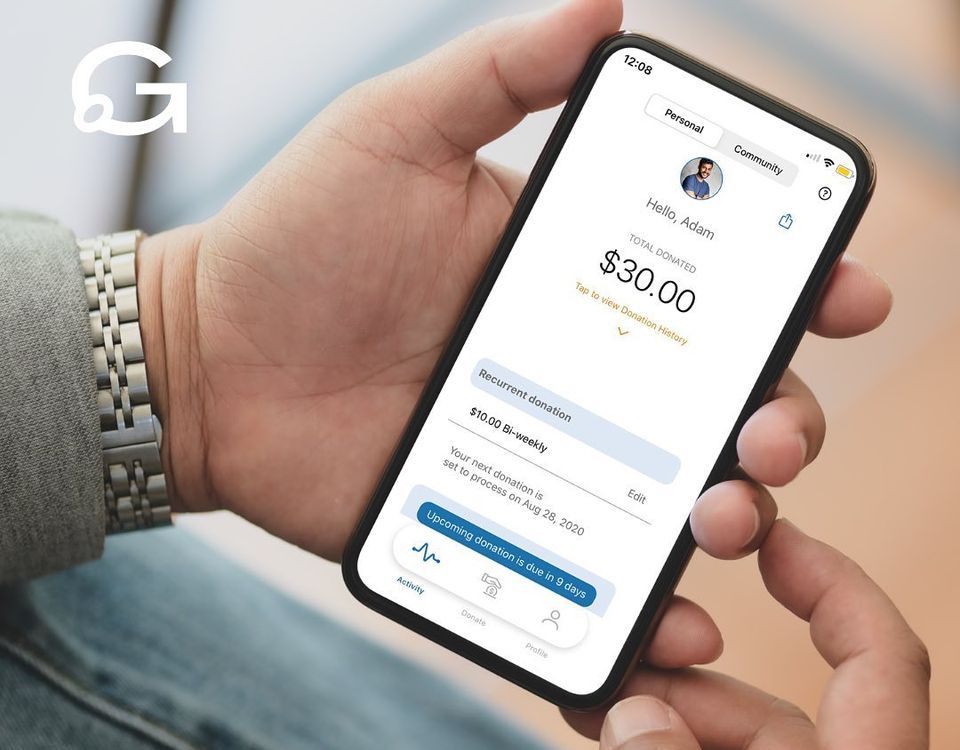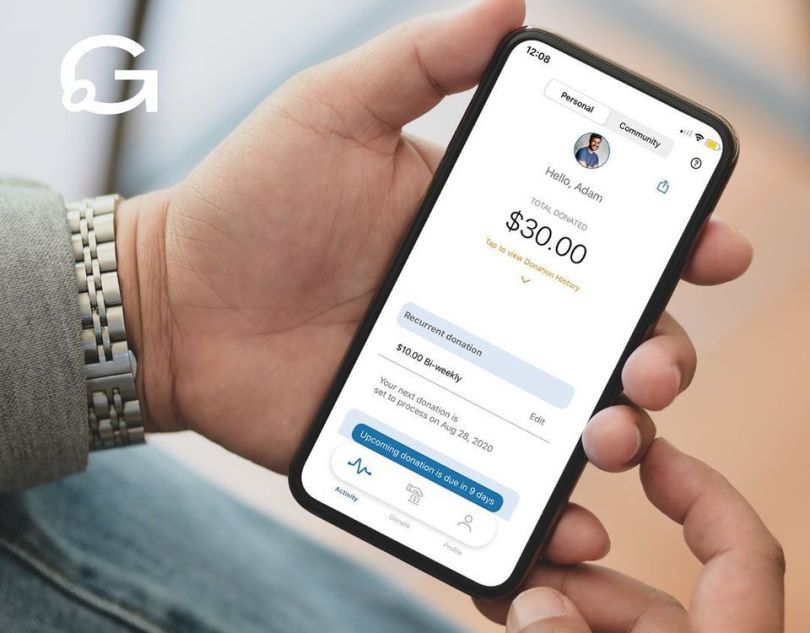 Let's take a trip down memory lane, back to when the Democratic nomination for a 2020 presidential candidate was a crowded field. One of the contenders, political outsider Andrew Yang, ran a campaign that addressed many important issues, yet all anyone wanted to talk about was just one of his planned policies — the Freedom Dividend.
The Freedom Dividend formalized a plan to send $1,000 to every American citizen over the age of 18, every single month. This plan was a form of universal basic income (UBI) that sought to benefit all Americans, but provide the greatest benefits to those struggling or at risk of losing their jobs. For the wealthy, this extra $1,000 wouldn't make a huge difference. But for a significant portion of underprivileged Americans, this would allow them to feed their families or put a roof over their heads — potentially a difference between life and death.
Yang didn't end up securing the presidential nomination, but the idea of universal basic income lived on, and the case for the UBI argument has grown due to the COVID-19 pandemic. This pandemic exposed deep economic inequity within the country. As small business owners were closing their shops and tens of millions of people were filing for unemployment, American billionaires saw their collective net worth go up by close to $1 trillion.
The United States government attempted to help out the average American in the form of those $1,200 stimulus checks sent out during the early days of the pandemic, but that likely only covered a month or two worth of rent or bills. And months later, talks of sending out another round of stimulus have stalled.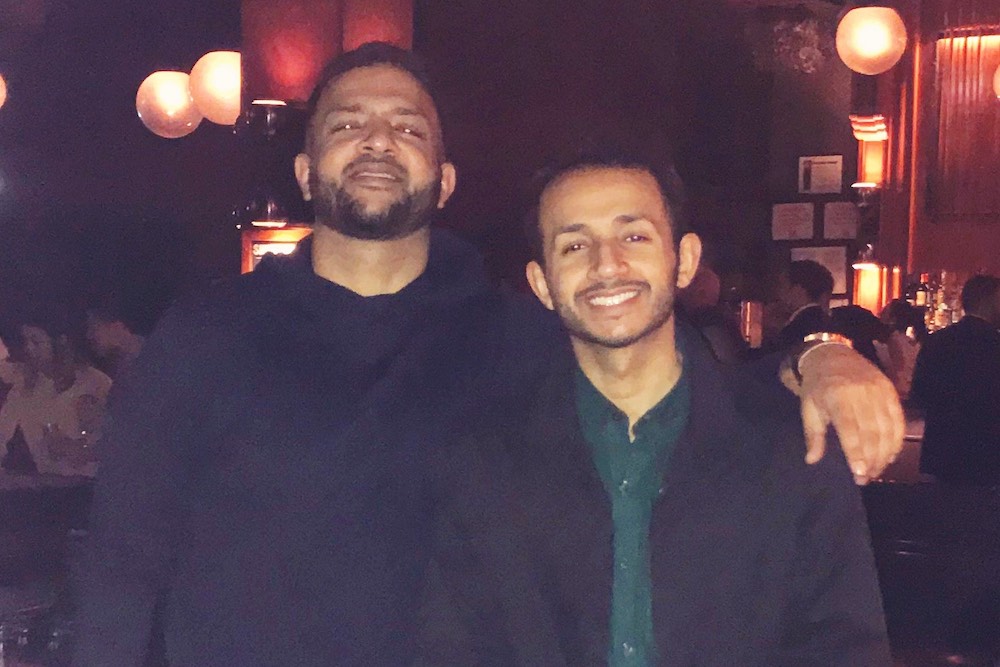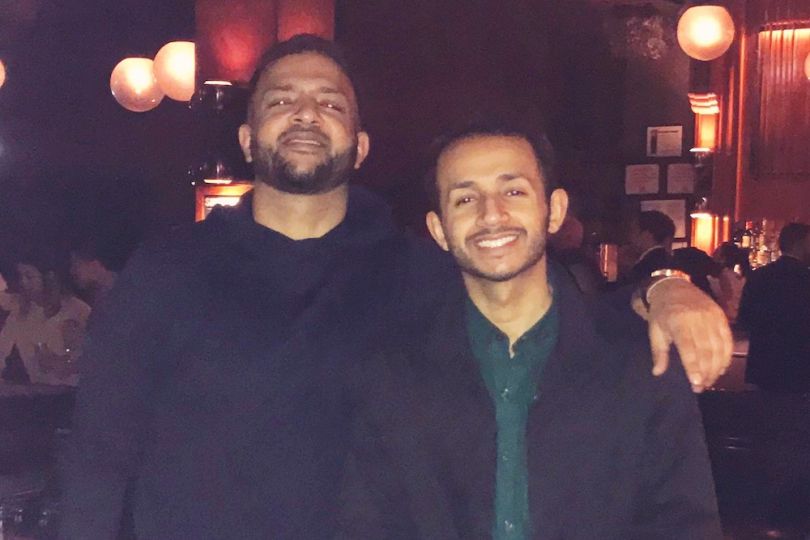 This economic crisis is what motivated Chicago-based brothers Sid and Arjun Srivastava to take action. This week, they are announcing the launch of their app Goodsend, which is intended to provide recurring micro-donations to those who need it the most.
"We started Goodsend because we genuinely feel the need to help support our community," Sid Srivastava told Built In.
"To do that, we asked ourselves 'How do we get money into the hands of people who need it right away, without making them wait for government actions?'" Arjun Srivastava added.
While a single event or social movement may inspire someone to make a single donation to a charity or group of people in need, Goodsend tries to encourage small recurring donations. Users can download the app, decide the quantity they want to donate, and then adjust the frequency of that donation — whether it's weekly, biweekly or monthly. The app also has social features built in, so users can encourage friends to donate or get a sense of community activity.
Everyone's donations are then collected in a larger community pool to be divvied up evenly and deposited directly into the bank accounts of those in need. Goodsend felt that these direct payments were the most effective way to provide immediate assistance to those who need it.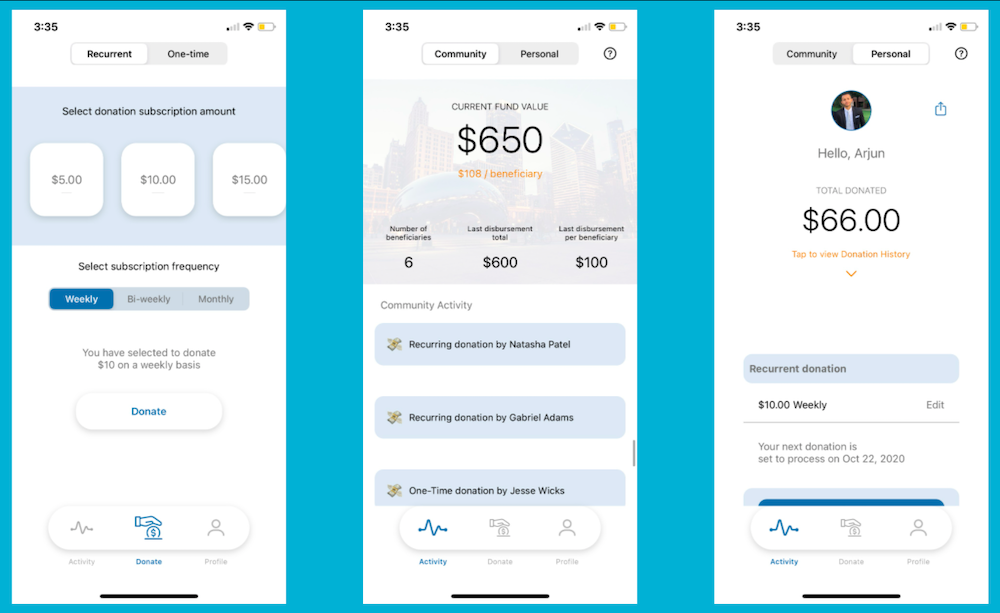 Now, the important question is who receives these direct payments. To pick its first round of beneficiaries, Goodsend has teamed up with Chicago-area nonprofits North Side Housing and Supportive Services and Care for Friends. These nonprofits have provided the company with a network of individuals experiencing homelessness who need the financial support.
The way Goodsend is set up, these individuals will receive biweekly payments into their bank accounts. The company is also working on finding ways to distribute this money to people who don't have bank accounts, which is sometimes the case for people living in extreme poverty.
The app will provide these biweekly payments until an individual receives a total of $1,000, then temporarily offboard them to let new people in. This approach is intended to help as many people as possible with meaningful amounts of financial relief.
In the future, the Srivastava brothers hope to grow the number of people giving recurring donations, so the company can distribute funds to more people. That could be small business owners, people who are recently unemployed or anyone who desperately needs a regular payment they can depend on.
Goodsend is currently available for download on the iOS App Store.