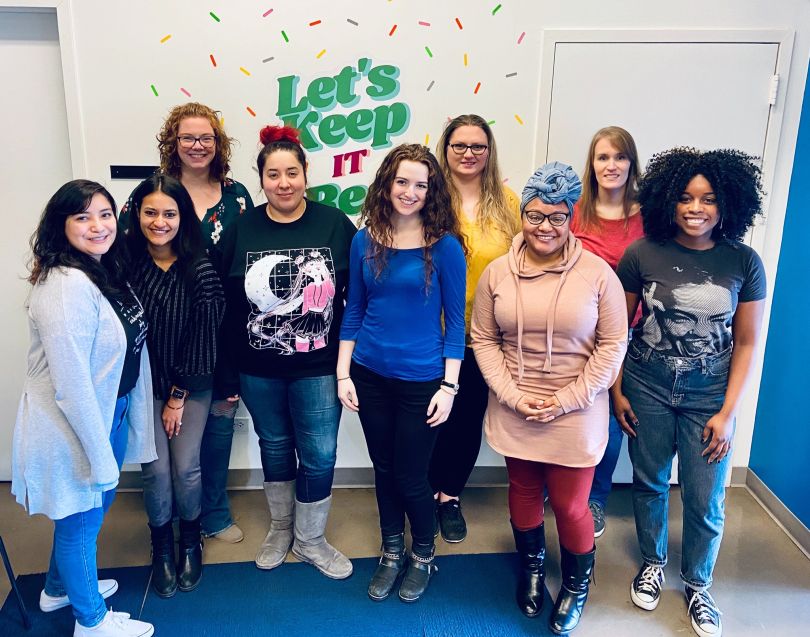 On Wednesday, global accounting and consulting firm Deloitte unveiled its latest ranking of the 2020 Technology Fast 500 and Chicago-area companies were well represented among some of North America's fastest-growing tech companies.
The 26th annual list includes companies chosen based on their fiscal year revenue growth between the years 2016 and 2019. The companies are ranked based on their percentage growth rate. Overall, the companies included in the ranking reached revenue growth ranging from 175 percent to 106,508 percent over three years. The median growth rate was 450 percent.
In addition to tech companies, companies in the media, telecommunications, life sciences and energy technology sectors were also included in the ranking. Leading the way overall was Pasadena-based pharmaceutical company Arrowhead Pharmaceuticals.
All told, nine companies made the list from the Chicago area. This marks a slight decrease from last year's ranking, when 12 Chicago companies made the cut. At the top of the list for the city was Cubii, which ranked 77th with its 1,506 percent revenue growth.
"Despite challenges in today's business environment, the Chicago area continues to establish itself as a technology hub," Tracy Harrison, managing director and Chicago emerging growth company practice leader at Deloitte, said a statement. "The Chicago companies on this year's list are representative of the promising talent, innovation and resiliency of our state and region."
Read on below for details on the top five Chicago-area tech companies included in this year's Deloitte ranking and click here for the full list.
Rank #244, 465% Growth
Built In helps tech professionals across the country's tech hubs learn more about their local communities and grow as professionals. The company also helps more than 1,800 tech companies connect with the best talent. Last year, Built In raised a $22 million Series C funding round representing the second-largest funding round raised by a woman CEO leading a digital tech company in the city's history. This marks Built In's second consecutive year making the Deloitte list.
Rank #164, 720% Growth
Healthtech startup Simplify Healthcare's platform automates administrative processes for some 30 health benefit plans offered by both public and private payers. The Aurora company claims that its systems can help insurers and other payers improve the accuracy, compliance and timeliness of their systems by up to 75 percent.
Rank #138, 860% Growth
For consumers with limited or spotty credit histories, getting a loan to cover unexpected expenses like car repairs or medical bills can be difficult. Fintech startup OppLoans underwrites personal loans through its digital application, and unlike a payday lender, its services come with an A+ accreditation from the Better Business Bureau. Earlier this year, OppLoans spoke with Built In about how automation is transforming the company.
Rank #116, 1,030% Growth
ShipBob handles the fulfillment side for e-commerce companies and crowdfunders, allowing its more than 3,500 customers to focus on creating and marketing new products instead. In addition to managing logistics, ShipBob also offers customers storage space inside one of its 10 fulfillment centers, and manages operations on the sites with its homegrown warehouse management system. The more than 600-person startup has raised a total of $103.5 million in venture funding, including a $68 million Series D round led by SoftBank Vision Fund the company announced in September.
Rank #77, 1,506% Growth
Best known for its under-desk elliptical, Cubii, Fitness Cubed makes exercise gear designed to lower the threshold for exercising more. Launched as a Kickstarter campaign in 2014, Cubii now has a line-up of four elliptical models and a slew of fitness accessories. In October, private equity company Gridiron Capital acquired Cubii for a reported $100 million.