There's no such thing as a free lunch — unless it's a company perk.
According to research by Zoro, 72 percent of employees said better benefits would increase job satisfaction. At the following Chicago companies, employees don't have to look further than their own walls for great perks and benefits. That free lunch? At delivery platform DoorDash, employees receive a free daily meal to fuel productivity. Remote work stipends, 401(k) contributions and time off to volunteer are just a few more examples of how these companies are keeping employees engaged.
But it's not just exciting benefits that are keeping these companies in the news. Successful funding rounds, investment and partnership with younger startups and even a public filing are some of the many reasons why they're on our radar.  
What they do: Founded in 1968, TransUnion is a global information company that gives consumers access to their credit profile. Consumers can view their credit alerts, reports and scores as well as insights to build and maintain financial wellness. 
Perks and benefits: TransUnion provides U.S.-based associates time off to volunteer each year and offers a matching gift program for donations. The company also partners with nonprofits such as Child Rescue Coalitions and Credit Abuse Resistance Education.
Notable news: In October 2020, TransUnion announced they invested $20 million into lending company FinLocker's Series A funding round. With the partnership, TransUnion will provide credit report information and its marketing suite to identify high-quality leads, the company said. 
"Buying a home is typically the largest purchase a consumer will make over their lifetime so it is essential for consumers to have all the information they need at their fingertips to secure a mortgage at the right time," Joe Mellman, senior vice president and mortgage business leader at TransUnion, said in a press release.
Hiring: Interested in helping people achieve financial wellness? TransUnion has more than 60 open roles in various departments, including legal and recruiting.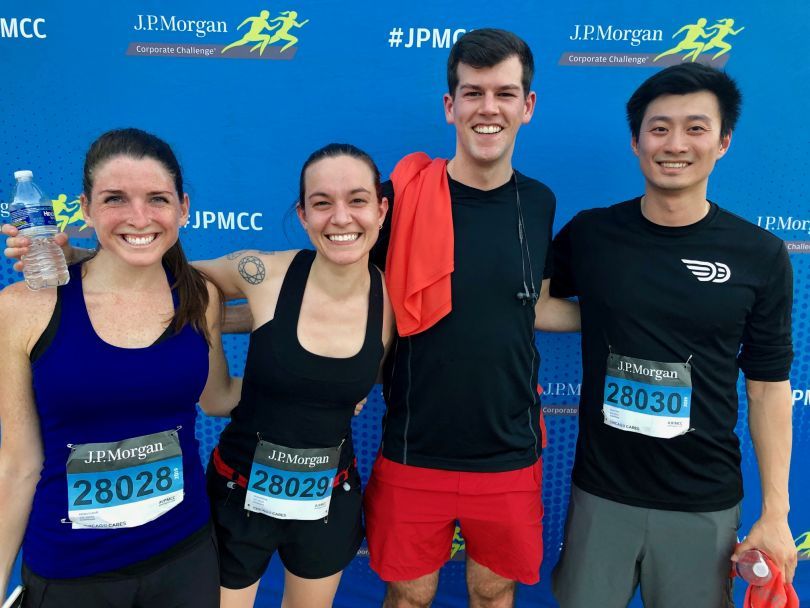 What they do: DoorDash connects people with their favorite local goods and services. The delivery platform is also working with restaurants to help rebuild their businesses and make up for lost revenue due to COVID-19.
Perks and benefits: For employees working from home, DoorDash offers a stipend to upgrade remote workplaces as well as monthly Wi-Fi support. The company also offers an unlimited vacation policy, $75 monthly wellness stipend and flexible work schedule.
Notable news: In November 2020, DoorDash released its filing to go public. DoorDash raised $400 million in equity capital in June, scoring a valuation of $16 billion. Once public, they will trade under the symbol DASH. 
Hiring: Ready to be a part of tremendous growth? DoorDash has more than 30 open roles, including sales and marketing positions.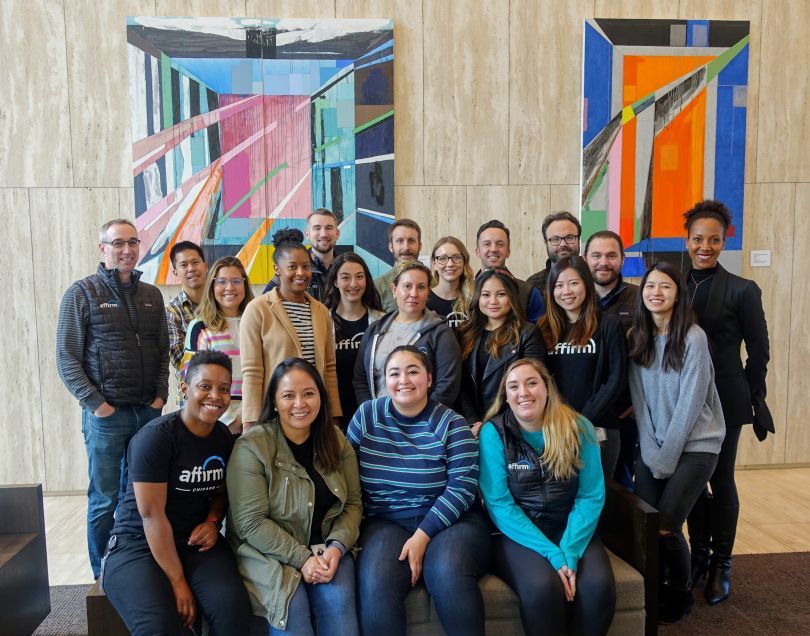 What they do: Started by PayPal co-founder Max Levchin, Affirm partners with businesses and brands to allow consumers to pay in installments on their purchases. Compared to other credit options, Affirm displays the exact cost upfront.  
Perk and benefits: Affirm is now a "remote-first" company. The company said the majority of roles can be accomplished from anywhere in the U.S. and Canada. For those that prefer an office, workplaces in San Francisco, New York City, Chicago, Pittsburgh and Salt Lake City will remain operational and accessible on a voluntary basis.
Notable news: Affirm has raised more than $1.5 billion over nine rounds. The company recently raised $500 million in a Series G round in September 2020. Affirm is funded by 23 investors. Baillie Gifford and Wellington Management are the most recent investors.
Hiring: Interested is disrupting the credit industry? The company has more than 50 open roles, including multiple staff engineer positions.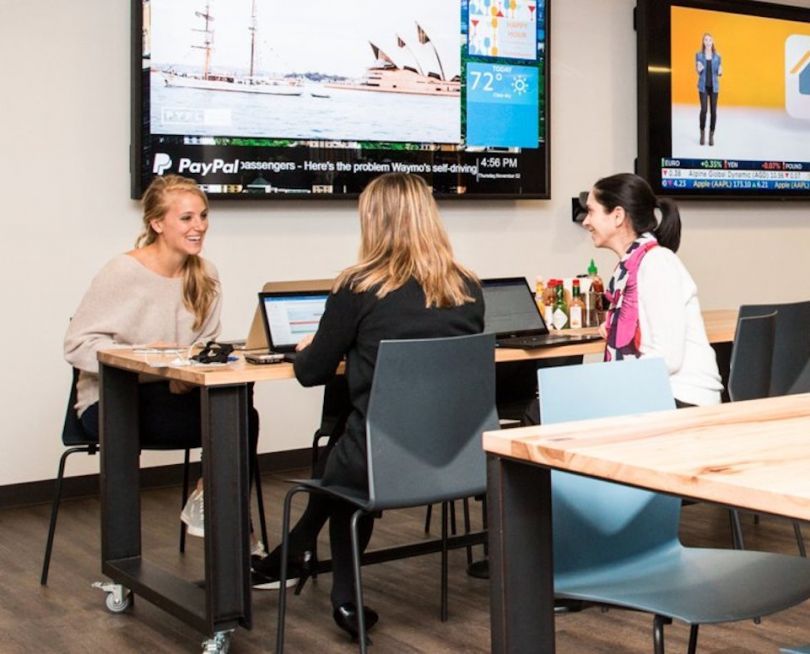 What they do: According to a 2018 survey by U.S. Bank, 50 percent of respondents said they carry cash with them less than half of the time they go out. Venmo might be to blame — the digital app allows people to pay and request funds from friends right from their mobile devices. 
Perks and benefits: Venmo has a documented equal pay policy to ensure employees' paychecks are not a reflection of their gender, skin color or religion. Unconscious bias training in both hiring practices and throughout the company result in a highly diverse management team. Also, there is a dedicated DEI staff to promote ERGs and DEI initiatives. 
Notable news: In October 2020, Venmo introduced its first physical credit card, stamped with a QRE code on the front. The card is issued by Synchrony Financial and comes in five colors. As well, the card will offer an "intelligent rewards system" whereby users will earn 3 percent cash back on purchases made in their top spending category, 2 percent cash back on their second highest and 1 percent back on all other transactions. 
Hiring: Looking to be a part of the fintech future? Venmo has several open developer roles.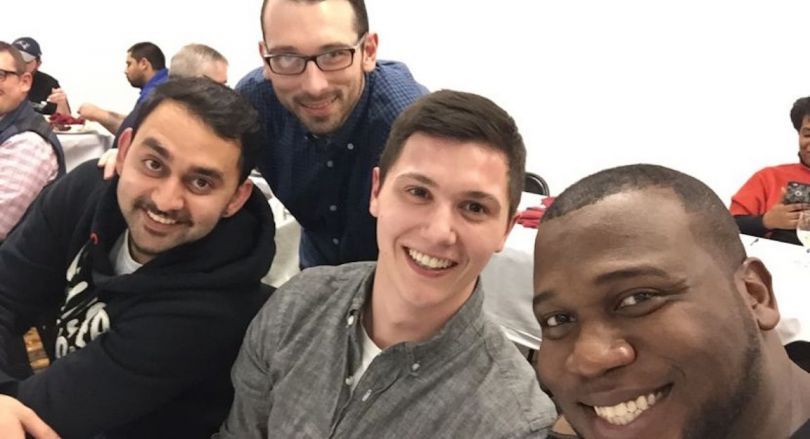 What they do: Cloud5 partners with hotels to reduce costs, streamline operations and increase revenue with their cloud-based solutions. The hospitality platform connects hotel guests and staff using user-friendly data and voice communications. 
Perks and benefits: Cloud5 provides employees with a 401(k) matching plan managed by Principal. They match 50 percent of contributions up to 6 percent of an employee's annual gross pay with immediate vesting. Performance bonuses are also available.
Notable news: Cloud5 has raised one round of funding in a private equity round in October 2013. In October 2019, Oaktree Capital Management acquired the company for an undisclosed amount.
Hiring: Interested in hospitality? Cloud5 Communications is hiring a technical support role.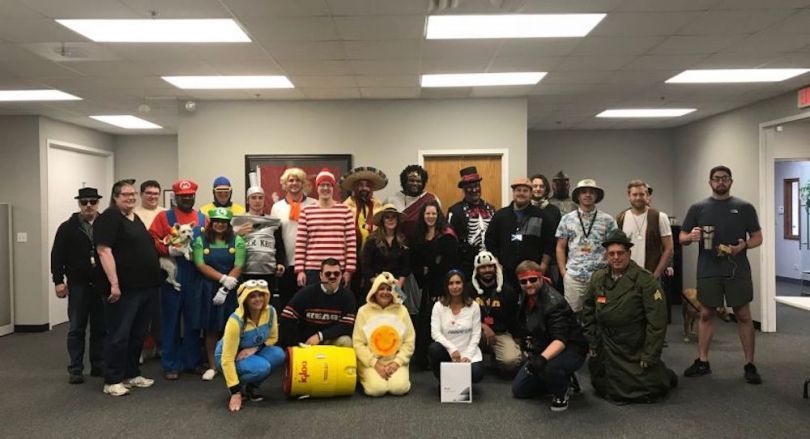 What they do: As military weapon technology advances so does the need for enhanced defense technology. Kranze Technology Solutions specializes in Infrared Countermeasures (IRCM) systems, digital interoperability, tactical networking and program support for the U.S. Navy, U.S. Marine Corps and U.S. Special Operations Command. Initially built to defend the Warfighter aircraft, the company is expanding its defense technology to build more innovative ways to protect our troops.
Perks and benefits: Instead of contributing parts of an employee's paycheck to their 401(k), KTS computes total salary (base salary and overtime) and then deposits 13 percent more into an account of their choosing for retirement. 
Notable news: In 2020, the company announced they have grown to 100 employees. In 2017, Kranze Technology Solutions was selected as a recipient of the Combat Environment Instrumentation Systems contract by the Naval Air Warfare Center Weapons Division. The contract affords KTS and its customers the ability to tailor task orders to meet their requirements in both IRCM systems and digital interoperability domains.
Hiring: Ready to tackle the defense industry's tech challenges? KTS is looking for many developers to join the team.