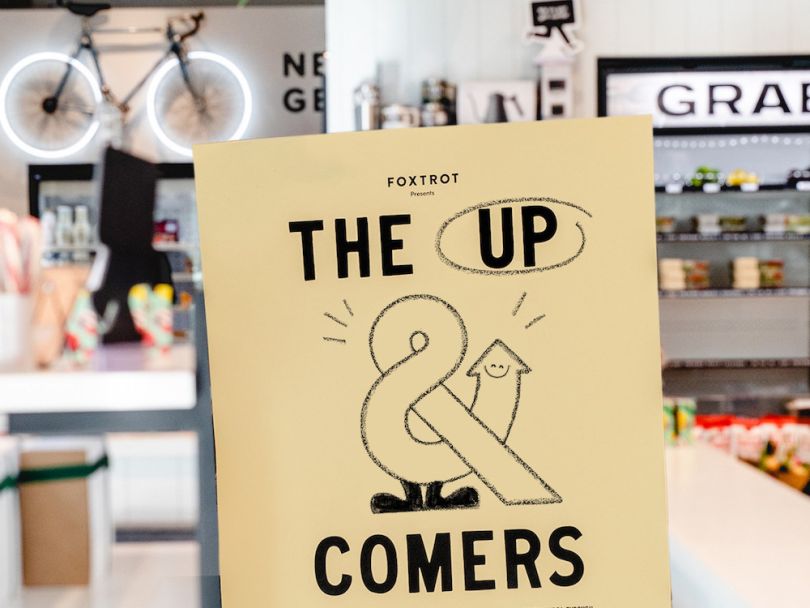 If you've ever walked into a Foxtrot market, you may have noticed that every product on the shelves seems to have a certain feeling, like everything in the store is a small piece of a larger puzzle. That's because the part-corner-store-part-cafe chain is extremely intentional about the products it sells, being selective when it comes to factors like taste, ingredients, appearance and so on. That means every product in the store was chosen for a reason — whether it's a specific brand of kombucha, organic ice cream or artisanal gummy bears.
But the next product on Foxtrot shelves could be made by you.
The Chicago-based corner store chain is currently running its Up & Comers Small Makers Awards, where it hopes to act as a small business incubator and help them expand their brand image.
The competition is open to brands that sell food, beverage, wellness or self-care products. Several cash awards to brands based on things like taste, best packaging, most creative ingredients or popularity in a certain market. In addition to cash prizes, Foxtrot will also put the product on its shelves as a trial run and receive marketing support.
One brand will be the grand prize winner and get $25,000, mentorship from the competition judges, a chance to pitch their product to VC investors and have their product sold in Foxtrot stores for at least three months.
"Since Foxtrot's inception, we've believed in filling our shelves with best-in-class products that we know our guests will love, many of which are from small businesses that have grown to be the heart of our stores," Mike LaVitola, the company's CEO and co-founder, said in a statement. "We are incredibly humbled and excited to now extend that opportunity to other brands across the country, and to increase our commitment to supporting small, local businesses with an emphasis on diversity of these makers."
Judges of the competition include Jeni Britton Bauer of Jeni's Splendid Ice Cream, Ed Marszewski of Marz Community Brewing, Carla Lalli Music of "Carla's Cooking Show" and Bon Appétit fame, as well as several others.
The competition is currently accepting applicants until January 10. Judges will then make their decisions and announce winners on February 16, with mentorship to follow.
Foxtrot launched in 2013 as an online-only food and alcohol delivery service, but soon pivoted to opening physical locations as well. The company last raised capital in February when it closed on a $17 million round.