Chicago-based meal delivery startup Tovala announced Wednesday it closed on a $30 million Series C — its second round of funding in just six months. This latest investment was led by Left Lane Capital, with participation from previous investors including Comcast Ventures and billionaire entrepreneur Joe Mansueto.
Tovala says it plans to use the money to continue innovating its platform, open a new production facility and expand its team, with several open tech positions available now.
The food and meal delivery market has become a crowded space, with companies like Imperfect Foods and Freshly raking in hundreds of millions of dollars. Even Amazon launched its own meal kit delivery service after its acquisition of Whole Foods in 2017.
However, what sets Tovala apart is its dual service, delivering both pre-packaged meals and a countertop smart oven that can steam, bake, broil, toast and reheat food to completion with a simple QR code scan. In addition to cooking the Tovala-branded dinners, the oven can recognize the QR codes of nearly 1,000 brand-name grocery items and cook those as well. The company's "scan-to-cook" technology has recently been made available on select LG smart ovens and, as of this year, select Tovala meals are available for purchase on the LG ThinQ app.
"There's no shopping, there's no prepping, there's no clean-up. That's why it's a very different business," Tovala CEO David Rabie told Built In when the company raised its $20 million Series B in June. "We're in the oven business and in the food business. We do it all ourselves."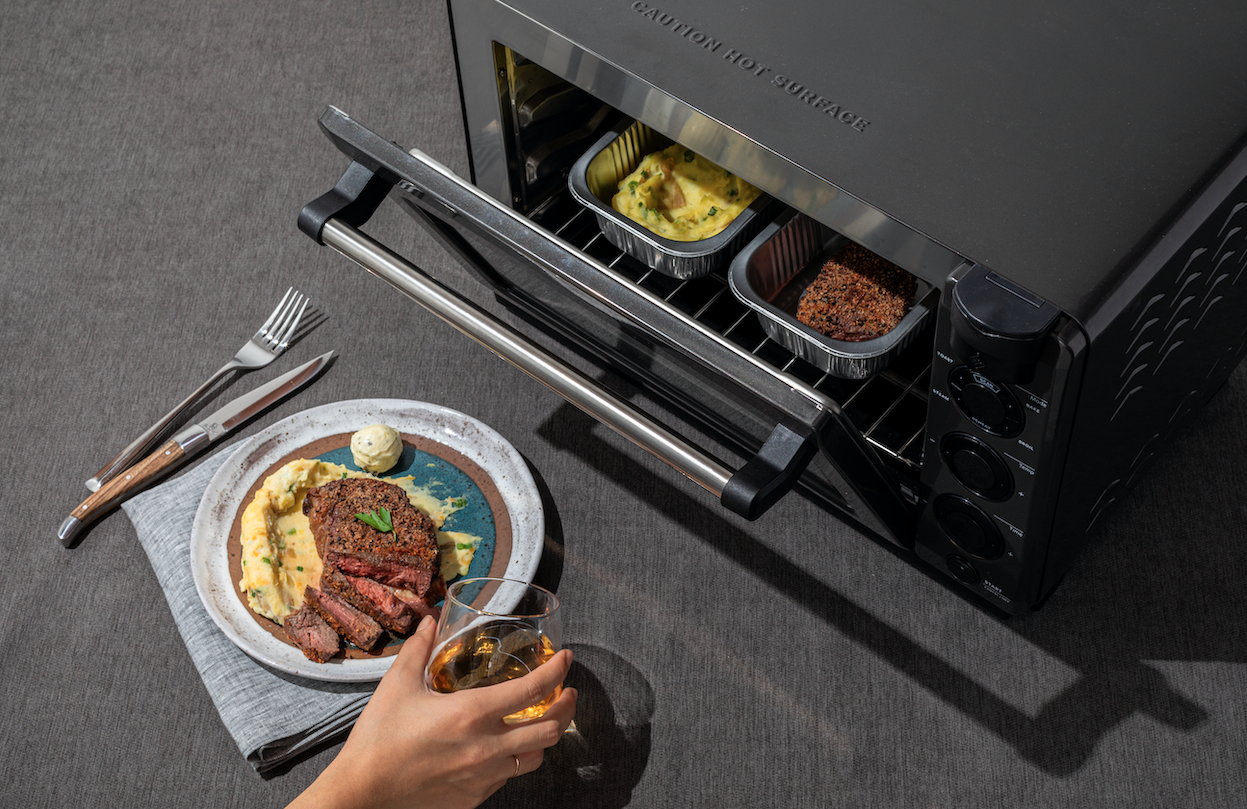 Tovala was launched with the help of a Kickstarter in 2016, but its business has really taken off amid the pandemic, with annualized revenue increasing by 10x in the last 18 months. Now, the company says it is "poised for a record year."
"During a year when normal life was impossible and we collectively faced unexpected hardships, the Tovala team rallied to provide our customers with a source of comfort: meals they could rely on. Despite the pandemic, weather disasters, and a range of external challenges, we focused on delivering tens of thousands of meals each week to households that depended on our services," Rabie said in a statement provided to Built In. "We are grateful to be a growing company during the difficult economic moment and we appreciate the partnership of Left Lane Capital to help our business reach more people in the months and years to come."
Indeed, Left Lane Capital has a history of investing in successful food and direct-to-consumer brands, including Asian food delivery startup Chowbus and cat food startup Smalls. The VC firm says it plans to "work closely" with Tovala as it continues to grow its business in the United States. Left Lane Capital's managing partner Jason Fielder will also join the company's board of directors.
"The pairing of a meal subscription with a connected device has enabled Tovala to achieve a customer retention rate that is a step-function better than anything else we've see in food delivery — in many ways similar to what Peloton achieved in a traditionally low-retention fitness industry," Fielder said in a statement provided to Built In. "Our team brings a proven track record of investing in category-defining consumer subscription businesses, and we're excited about Tovala's potential to be the next major food tech company."