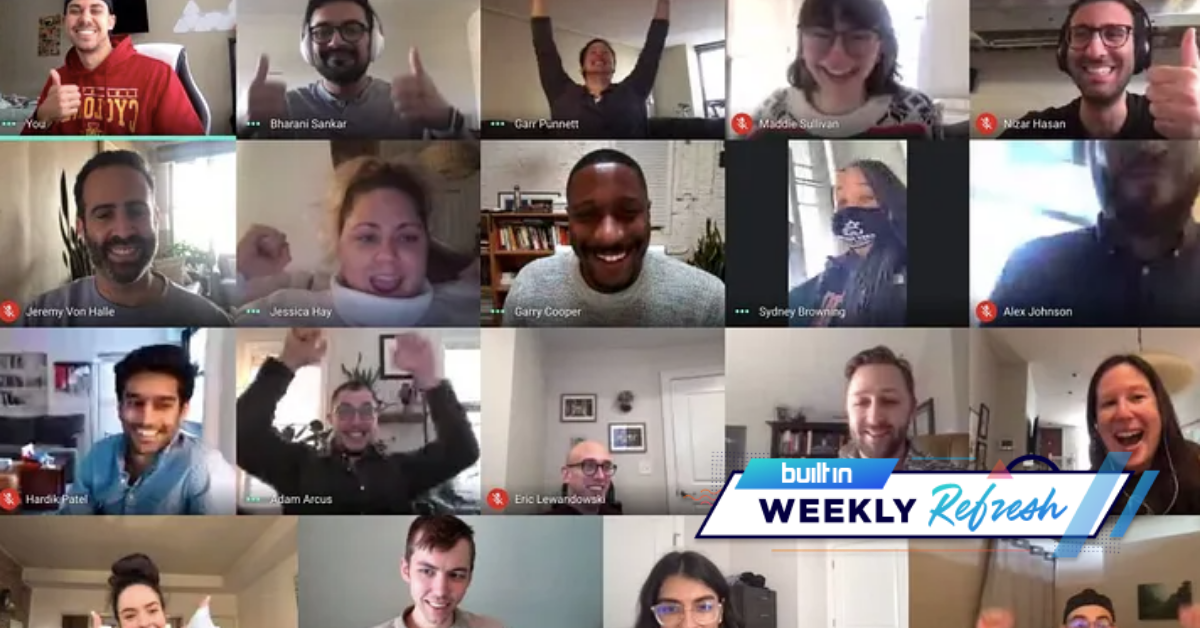 With several new acquisitions and funding rounds announced last week, read up on what's coming to the Chicago tech scene. This is the Built In Chicago weekly refresh.
Rheaply pulled in $8M. This circular economy startup helps organizations eliminate potential waste. Rheaply has been creating a lot of buzz recently, including in the startup competition where it won $1 million late last year. This Series A led by investor High Alpha will enable the company to further invest in new reporting features, implement user sharing controls and improve its UI in order to support a marketplace for materials. [High Alpha]
Copado secured $96M. As a supplemental aspect to Salesforce, Copado's DevOps platform works to help businesses get more out of its service. The startup's Series B round was led by Insight Partners and Salesforce Ventures, bringing its total funding to $177 million. The capital will enable Copado to expand its platform and invest in international growth. [Built In Chicago]
Chicago Tech Quote of the Week
"Inteliquent serves the largest and most demanding voice customers in America with superior quality backed by a fully owned network across the entire U.S. Our joint strengths in voice and messaging provide a unique position to grow our business and power a superior customer experience for our customers." —Sinch CEO Oscar Werner
Inteliquent acquired for $1.14B. The Chicago-based voice carrier will enable Swedish cloud communications company Sinch to establish a strong U.S. presence. Previously, Inteliquent was controlled by private equity firm GTCR. Its network covers 94 percent of the U.S. population and connects to all major telco databases. [Built In Chicago]
1871 acquired Catapult. The new partnership will provide business incubator 1871 with access to Catapult's intellectual property assets and programs. The acquisition also gives Catapult room to scale and benefit from 1871's resources. Collectively known as 1871, this new move for the company is geared toward providing experienced founders of early stage companies with the resources, experiences and connections they need to grow. [1871]
Nature's Fynd products officially for sale. The foodtech company works to produce meat- and dairy-free products using a fungi-based protein it calls "FY." After raising $45 million toward this goal back in December, Nature's Fynd has revealed its new breakfast bundle, consisting of meatless breakfast patties and dairy-free cream cheese. [Chicago Inno]