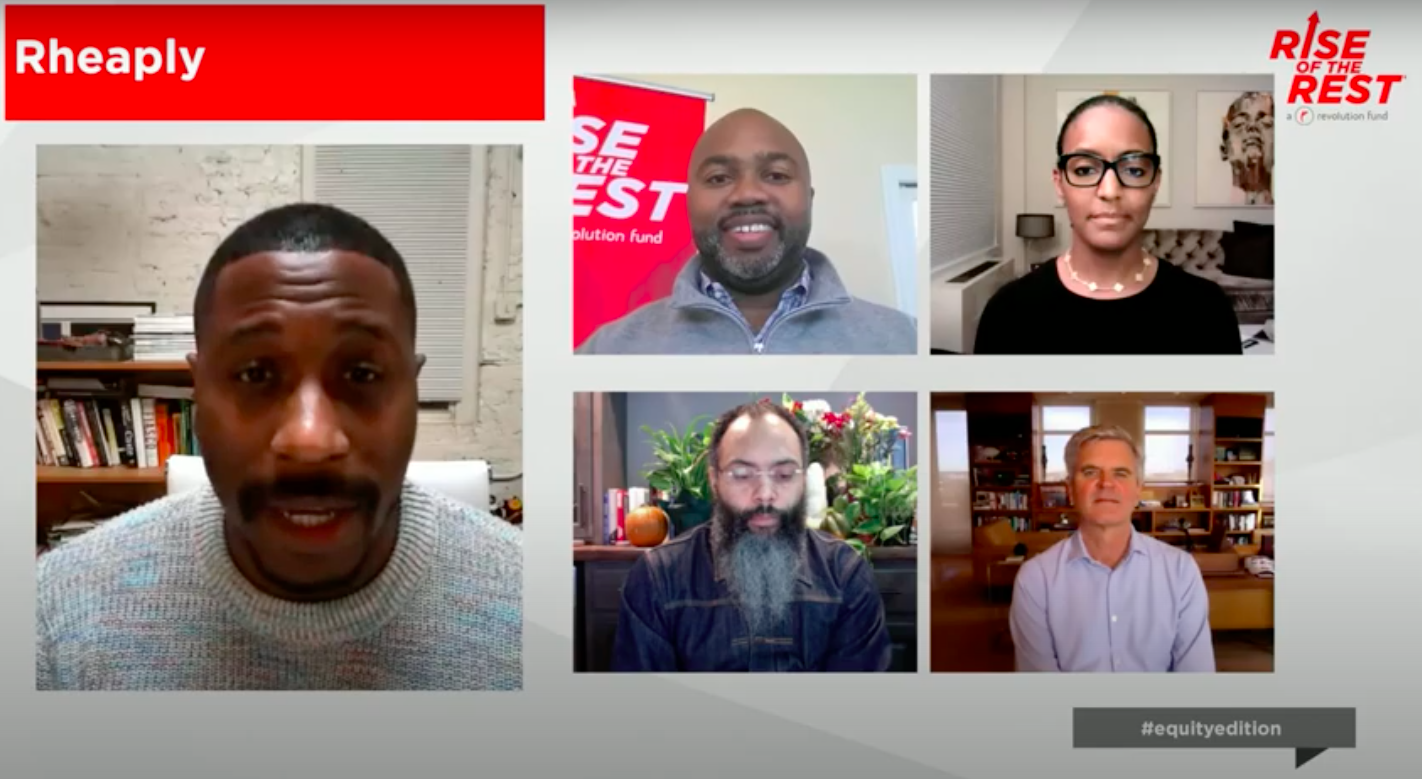 Circular economy startup Rheaply just banked $1 million in a new startup competition.
The Chicago company placed first in the annual Rise of the Rest Equity Tour Pitch Competition, a contest that aims to bridge the racial investment gap in America.
Between 2013 and 2017, just 1 percent of venture-backed founders in the United States identified as Black. In June, Chicago Inno reported that just nine locally based, Black-led startups had ever raised more than $1 million in funding. Rheaply is one of them — in March, the startup raised a $2.5 million seed round led by Hyde Park Angels.
Rheaply CEO Garry Cooper said he hopes his example inspires other individuals of color to start their own business.
"To Black and brown young men and young women, I hope that they can see in my success the possibilities of theirs," Cooper told the judges. "I want my story not to be remarkable."
Cooper came up with the idea for Rheaply while earning his Ph.D. in neuroscience at Northwestern University. The startup initially launched as a platform to help university labs share unused office equipment.
Today, the two-year-old company offers a marketplace for customers like Google to sell, rent or donate unused office items, as well as a backend system to track the $630 billion of assets currently sitting idle in corporate America. Rheaply charges customers an annual subscription fee for its asset management software, and takes a 10 percent cut of every transaction processed through its marketplace.
"Every organization should be our customer," he said.
Over the past year, Cooper said the company has processed 4,100 transactions, and its total revenue under contract has grown 2,000 percent. The majority of the organization's customers operate in the big tech, biopharma and the life science industries. But, going forward, "we're going to be looking forward to working with folks in retail, as well as the construction industry, as well as expanding the work that we're doing with the federal government," Cooper said.
In addition to the $1 million grand prize, Rheaply's win also granted it automatic admission into the 2021 Morgan Stanley Multicultural Innovation Lab accelerator cohort.
The Rise of the Rest Equity Tour Pitch Competition was hosted by venture firms Revolution, Opportunity Hub, 100 Black Angels & Allies and the Morgan Stanley Multicultural Innovation Lab. Just to be admitted into the competition, Rheaply had to beat out 450 other companies. The competition aims to fund Black-led startups headquartered outside San Francisco, Boston and New York.