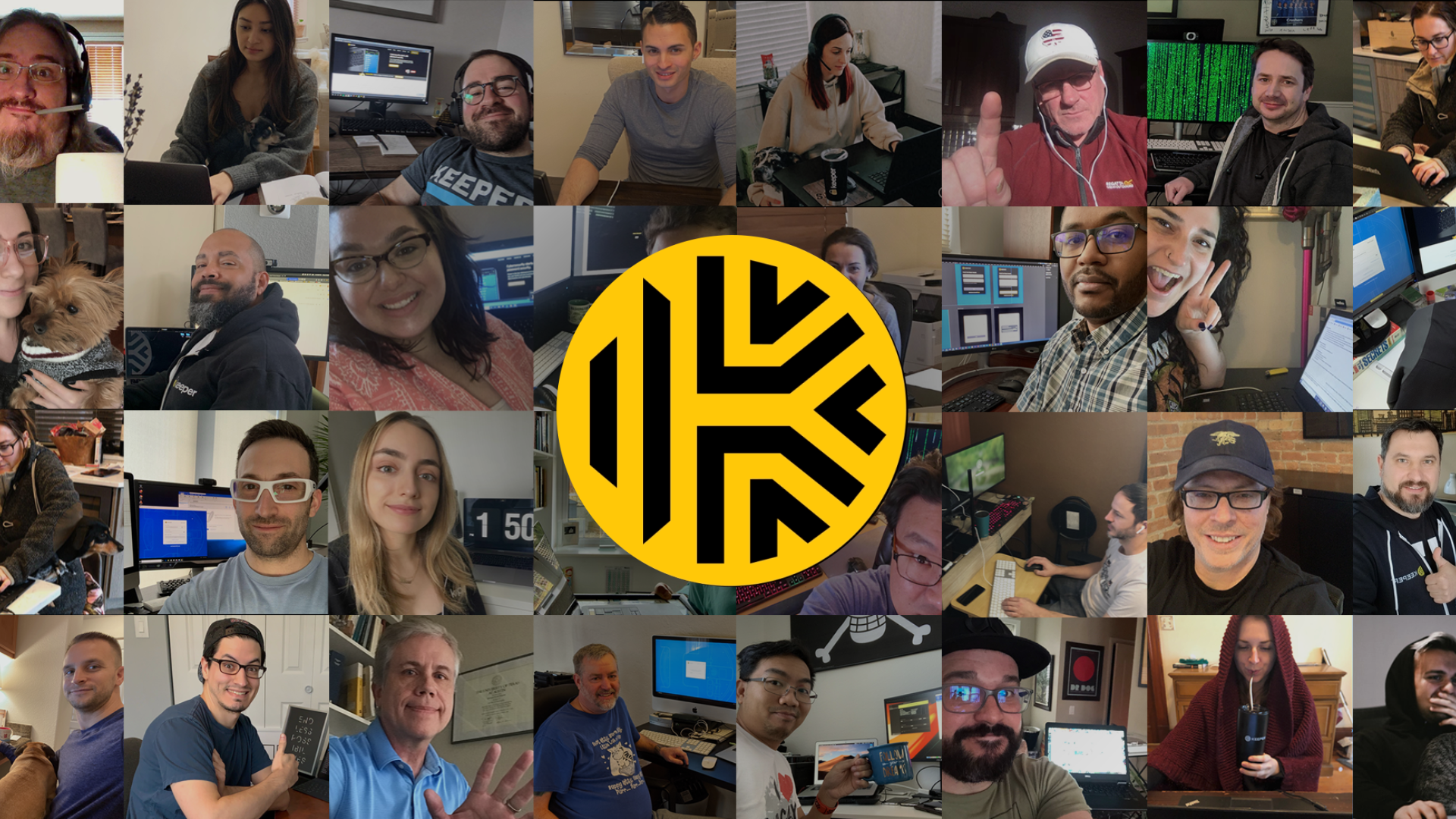 Some heroes safeguard banks from supervillains trying to steal their savings. Others protect your password from being pickpocketed by cyber thieves.
Keeper Security is the second kind of superman — the Chicago company helps consumers and businesses generate and manage strong passwords for the applications they use. The infosec startup's cloud-based system is encrypted to store onto sensitive documents — like a fireproof safe for your digital life — and can offer a dark web scan to let you know when your online identity has been compromised.
CEO and co-founder Darren Guccione said the company has been profitable since year one. Now, as the number of cyber attacks increases, demand for Keeper has skyrocketed.
"We have a big job to do," Guccione told Built In. "The cyber threats are out there, and they're only getting worse."
The idea for Keeper came on a business trip to China in 2008. At the time, co-founders Guccione and Craig Lurey worked as engineers in the hardware business, developing mobile device chargers and Bluetooth accessories. As the duo flew to the Far East, Lurey tinkered with a software development kit for iPhones. Guccione asked him what he was working on.
"He said he was building a little vault to store codes in," Guccione said. "By the time we got back from that trip — it was about 40 hours of flight time — the first version of Keeper had been created."
Keeper launched as a free mobile app in 2009, just a year after the first iPhone entered the market. Although encryption companies had already built security applications for desktop systems, no such tools yet existed for mobile computing programs, Guccione said. The app took off in popularity and, by 2010, the duo started charging for the service.
Today, Keeper counts more than 1.4 million paying customers as part of its cybersecurity platform, which is published in 21 languages and used in more than 100 countries. The pandemic has dramatically accelerated the company's growth, Guccione said, since businesses have rushed to adopt cloud-based systems that allow for easy access for employees working from home, but present a security risk, since they offer more passwords for criminals to exploit compared to on-premise systems.
"Demand for the product is directly related to the number of cyber attacks continuing to escalate," Guccione said. "It's really been driving a lot of revenue growth. That basically was the catalyst behind us really bringing in a private equity partner, as well as just continuing to recruit."
Over the past year, sales of the company's business product have grown by triple digits, Guccione said. Revenue from Keeper's consumer tool has more than doubled. To handle demand, the company raised $60 million in August — the first round of outside capital Guccione has accepted since launching Keeper.
The 204-person company will likely double in size over the next year, Guccione said, and is currently hiring across its teams, with a focus on engineering, software development and sales. Keeper may also open a fifth global office sometime in 2021 — the company currently has sites in Chicago, the Philippines, Ireland and El Dorado, California.
"Our responsibility, as vendors, is of paramount importance to the public and private sector," Guccione said. "For us, it's really about respecting the job that we have to do, and educating about the importance of identity and access management, and how critical it is to prevent password-related data breaches."