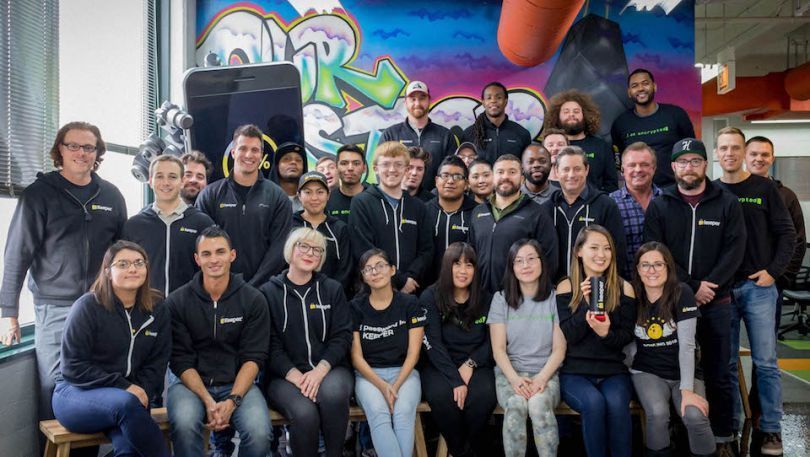 Keeping your passwords secure is an incredibly valuable thing, so it's no surprise that Keeper Security has built a valuable business by protecting people's passwords.
On Monday, Chicago-based Keeper Security announced that it received a $60 million investment from equity firm Insight Partners. This is the company's first equity raise since it started in 2011.
Keeper has built a cybersecurity platform to prevent data breaches and cyber threats due to people's passwords getting in the wrong hands. The platform keeps track of the user's passwords across multiple accounts and uses a proprietary zero-knowledge security architecture to keep them protected. The company has also developed other solutions for dark web monitoring, secure file storage, single sign-on integration and security-event reporting.
Millions of consumers and thousands of businesses use Keeper's platform to manage their passwords. Keeper says that this new investment will help accelerate product innovation and development, as the company aims to increase its user base even further.
Keeper had a huge year of growth last year, adding 120 new employees to its team and seeing a significant jump in new customers. But the company thinks that this year could be big too. Online tools and protecting passwords have become more important in 2020 with companies taking their operations online due to COVID-19.
"It's forcing a rapid transformation and growth in the cybersecurity industry — one that is essential to safeguard people and businesses," Keeper CEO and cofounder Darren Guccione said in a statement. "With the support of Insight Partners and the planned synergy, we're well-positioned to bring new, unique and increasingly critical cybersecurity solutions to new and existing customers, globally."