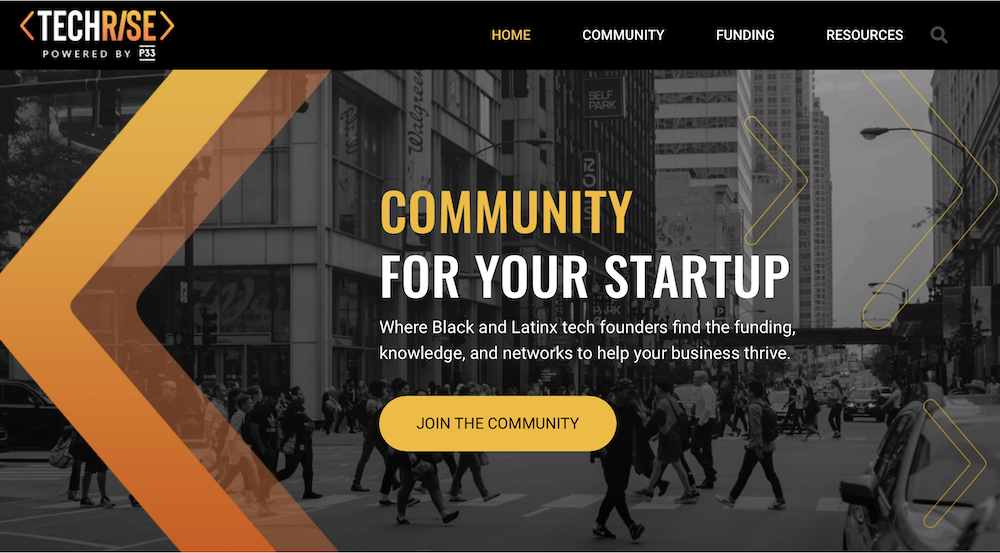 On Thursday, Chicago-based tech advocacy group P33 announced the launch of TechRise, a new initiative to disburse $5 million in non-dilutive grant funding to founders of color at early stage startups.
P33 will work alongside Verizon and tech incubator 1871 to redistribute resources to Black and Latinx founders at idea-to-seed-stage startups in the Chicago area.
"By increasing funding to Black and Latinx entrepreneurs, Chicago can ultimately help narrow the wealth gap for our community, generate thousands of tech-related jobs for Black and Latinx citizens, and trigger millions in additional funding for diverse founded businesses," Penny Pritzker, co-founder and chairman of P33, said in a statement.
Despite being one of the most racially diverse cities in the country, only 1.9 percent of venture capital goes to founders of color in the Chicago area, according to the nonprofit.
The new initiative aims to help founders of color access larger amounts of capital, foster a stronger sense of community and make new connections. TechRise will work alongside Verizon and tech incubator 1871 to bring together resources set for redistribution.
Verizon views the initiative as a pilot and hopes to expand to additional cities in the future.
"Most tech founders can go to friends and family for early funding," Desiree Vargas Wrigley, executive director of TechRise, said in a statement. "In the case of Black and Latinx tech founders, our networks have so little wealth that we either never start our businesses or we are too underfunded to move beyond the idea stage."
Vargas Wrigley is one of only two Latinas in Chicago to have raised over $1 million in financing for her previous startups, according to P33.
Starting this spring, the grant money will be distributed through a series of pitch competitions. The competitions will award up to $50,000 in grants to founders of color from the Chicago area.
Every pitch competition participant will be provided resources before and after the event. Available resources include support in drafting their pitch and introductions to mentorship programs.
P33, Verizon and 1871 are co-hosting a virtual event on Wednesday, March 10, to continue discussions surrounding the challenges that face Black and Latinx founders in tech.
Launched in 2018, P33 is working to position Chicago as a leading tech hub.