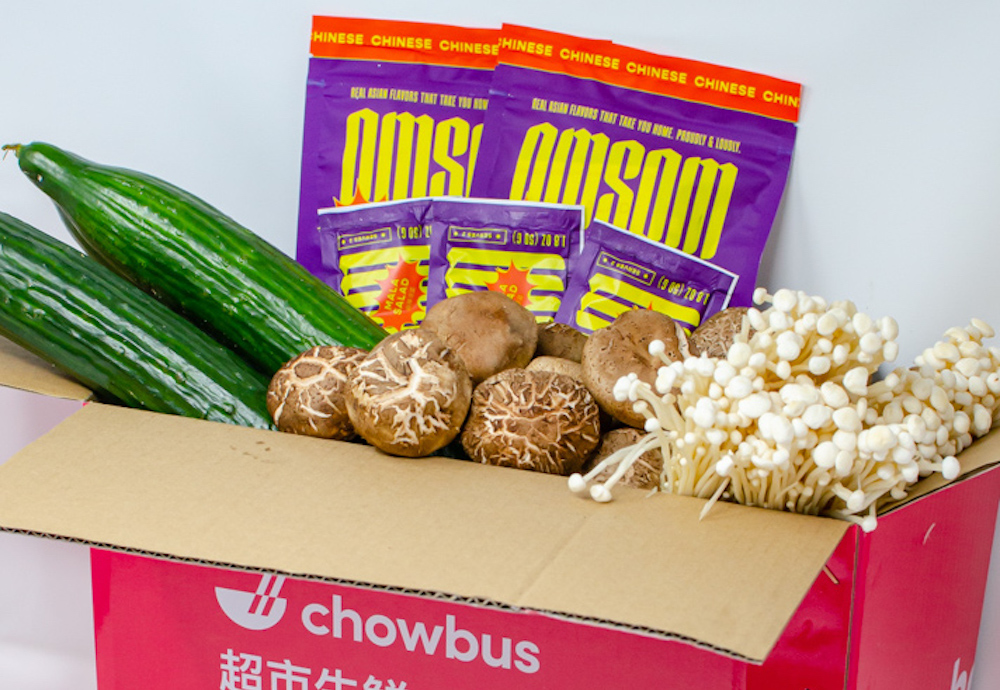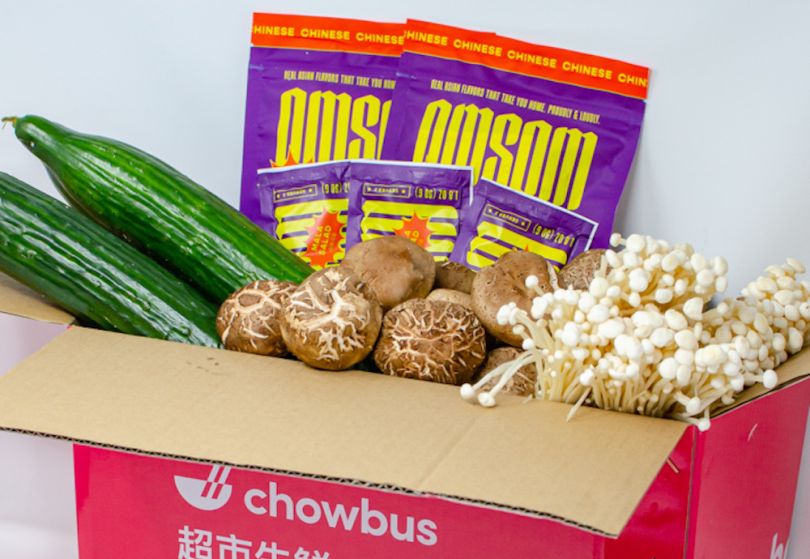 Food delivery company Chowbus announced a joint collaboration with flavor packet provider Omsom on Thursday. The new partnership aims to make traditional Asian dishes more accessible to at-home chefs and will give the company a foothold in the booming meal kit space.
The kits, available to order via the Chowbus mobile app, feature locally sourced ingredients, a recipe card and an Omsom starter consisting of packets of pre-mixed sauces and spices. The collaboration's initial offerings include lighter dishes like Chinese chicken salad and Chinese shrimp mala salad. For those in the mood for something with a kick, users can choose between Korean spicy pork or chicken bulgogi.
New York-based Omsom's popular starters cover an array of popular Asian flavors and cooking styles, from larb and sisig to lemongrass barbeque and yuzu misoyaki, in addition to vegan selections. When offered alone, the flavor packet sets can be purchased for anywhere from $12 to $35. As part of the partnership, Omsom's products will also be made available on the Chowbus app to purchase separately for those interested in getting creative in the kitchen.
The new meal kits and Omsom offerings will be available in New York City, Chicago and Philadelphia to start.
Founded in 2016, Chowbus enables Asian restaurants and grocery stores to list, deliver and advertise their food offerings on its mobile app. The Chicago-based company primarily focuses on mom-and-pop shops for delivery and enables its users to order from multiple restaurants at once.
The company already offers grocery delivery from its warehouse in Chicago to nearly every surrounding city neighborhood as well as several outside suburbs including Evanston and Oak Park. All told, Chowbus grocery delivery services are available in 22 cities across the United States.
Built In last caught up with Chowbus in July after the company closed on its $33 million Series A. At the time, the company reported a 700 percent year-over-year increase in revenue and had already tripled its headcount. The company raised another $30 million in equity funding in October, bringing its total financing to date to $68.3 million, according to Crunchbase.
The 300-person company is still on the lookout for more members to add to its team. Chowbus is now hiring for dozens of open positions at its Chicago headquarters. Available roles span the company's engineering, marketing, operations and product teams.