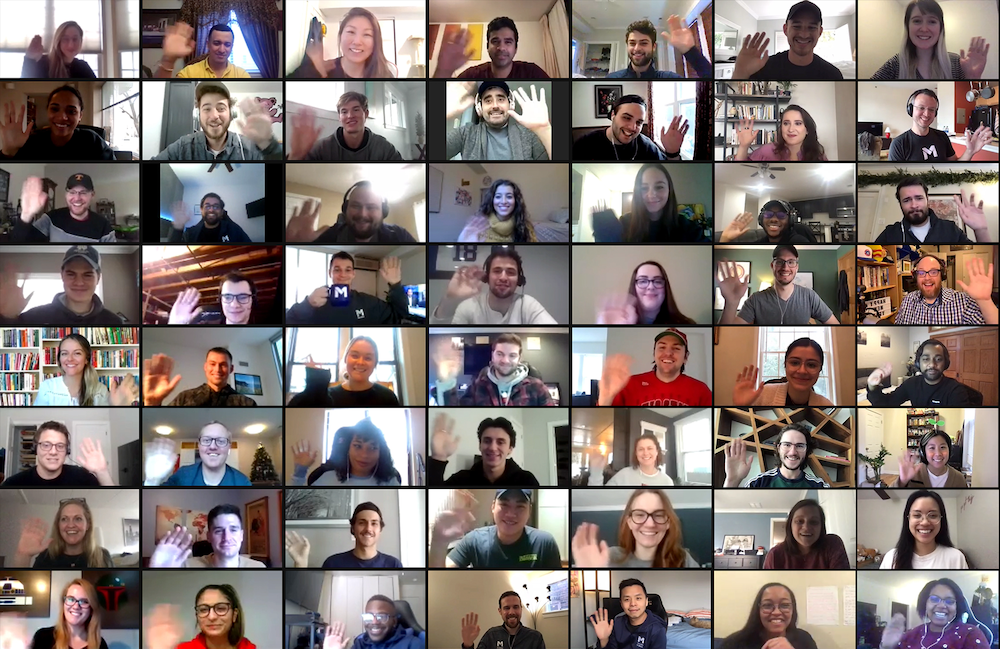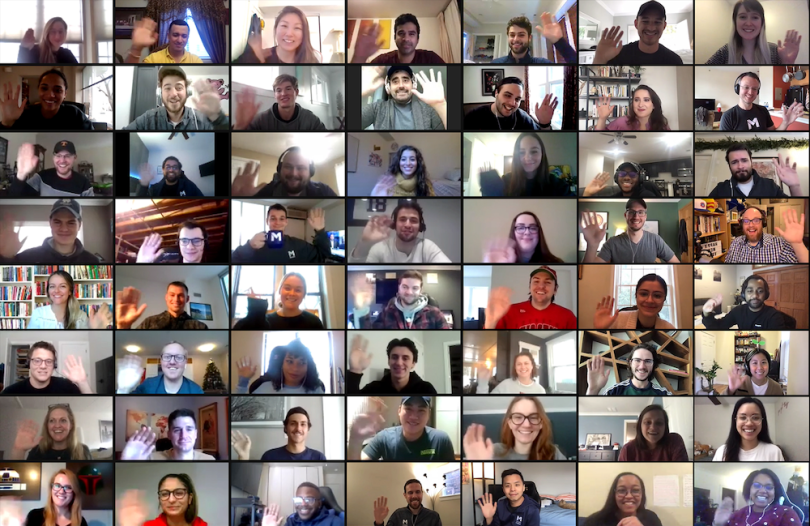 Countless people started buying and selling stocks for the first time in 2020. There are a few theories why: the stock market took a dive in early 2020 and then climbed to record highs creating a buying opportunity, lockdowns due to the pandemic gave people more free time, economic uncertainty caused people to pay closer attention to their finances, several fintech companies built tools that made it easy to start trading, stimulus checks provided a lump sum of cash to millions of Americans — and the list goes on.
And plenty of people who were already casual investors became more active as day traders, a trend that was magnified by the recent GameStop saga. While it can't be ruled out that many of these people have learned how to be responsible traders, a lot of this behavior mirrors the old get-rich-quick scheme.
But while plenty of fintech companies benefited from this group mentality, Chicago-based M1 Finance wants to use it as an opportunity to educate people, by encouraging people to become investors, not traders.
"New investors coming into the market might have the perception that trading is a path toward riches. The academic proof says that, the more you trade and the more you try to time the market, the less successful you're going to be," Bob Armour, M1's chief marketing officer, told Built In. "Our focus is to surface up that information to our users to help them be more aware of themselves, and manage the times when they feel emotionally like they should be taking action. Like Charlie Munger said, it's not how smart the investor is, it's how well they manage their temperament."
M1 Finance has set up its platform to promote automated investing. When users download the app, they create their own "pie" that reflects different areas they want to invest in — whether that's a specific industry, stock or ETF. Users can then set up recurring deposits that are distributed across their pie.
The goal of this strategy is long-term wealth creation. M1 has put up barriers to prevent trading on a whim, so users are forced to focus on the long game instead of the daily swings.
"Investing is boring. It requires a persistent brick-by-brick approach that doesn't feel as exciting as timing the market," Armour told Built In. "But trading is fundamentally a loser's game over time, while investing is the proven way to build durable wealth."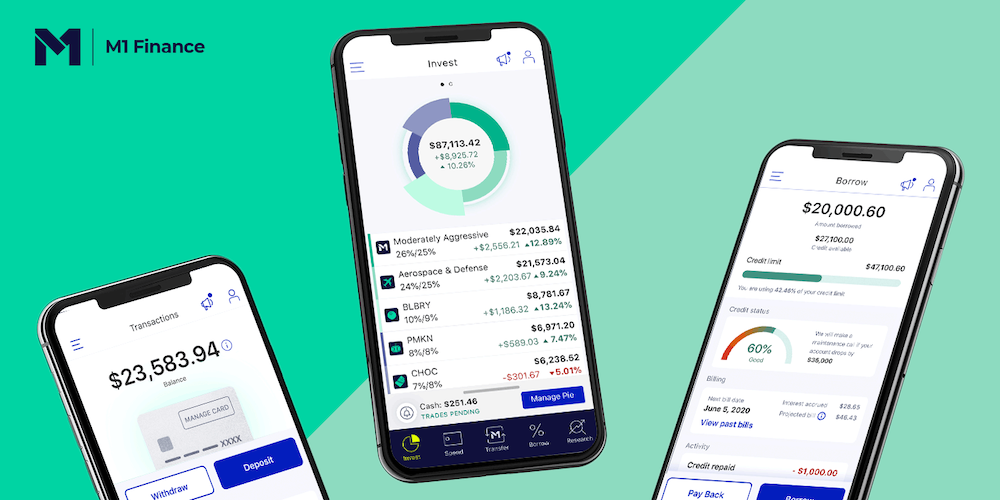 This approach to investing has proven to be a big hit, and M1 Finance has grown as a result.
On Tuesday, the company announced that it raised $75 million in its Series D funding round led by Coatue. This is M1's third major funding round in a year, following its $33 million Series B in June of 2020 and $45 million Series C in October of 2020. This accounts for $153 million raised over the course of nine months.
The new funding also follows several notable growth milestones. M1 Finance went from managing $1 billion in assets to managing $3.5 billion in almost exactly a year. The company also saw a 3x increase in new sign-ups in January of 2021 compared to the previous month. On February 8, the M1 app hit the number-10 spot in the App Store's finance category and was the 84th most popular app download overall.
The company's team has also grown exponentially. M1 only had about 40 employees in January of 2020, but now it employs close to 140. The company is continuing this aggressive hiring push and aims to double its employee headcount, hitting around 300 employees by the end of the year. Current available positions include roles across engineering, marketing, product, operations and more.
In addition to hiring, M1 Finance hopes to use this new funding to invest in expanding its product portfolio. The company wants to take its long-term investing philosophy and apply that to other aspects of financial services. It already offers a digital bank account, but the company is looking to expand by offering new products. It's currently developing an M1 Finance credit card, which will integrate with its other services and offer various perks. The company plans to launch the card at some point this year.
But the M1 credit card is just one of the many products that the company hopes to offer in the future.
"We want to become the 21st century leading financial institution on the planet," Armour told Built In. "Our mission is to help people improve their personal financial well-being. And so we're going to do that with everything we have now and everything we create in the future."