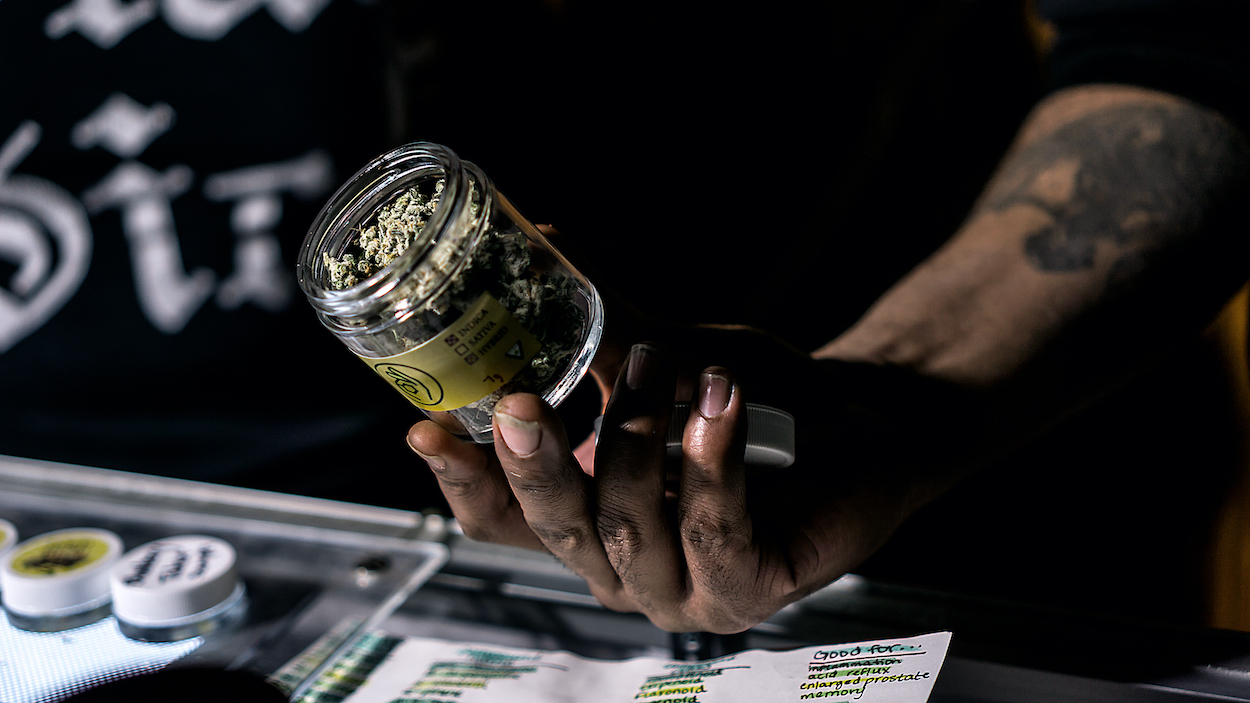 AeroPay, a Chicago fintech company that powers bank transfers for cannabis retailers and other businesses, announced Monday it raised $5 million in fresh funding. The round was led by Chicago Ventures (which just launched a new $63 million fund to back "overlooked" startups last week), with participation from Continental Investors and various unnamed cannabis and retail industry professionals.
Founded in 2017, AeroPay initially positioned itself as a sort of Venmo for small businesses, allowing consumers to pay vendors directly from their checking accounts without the need for credit or debit cards. Last summer, the company launched a new suite of payment solutions geared specifically toward cannabis companies, claiming to be among the first to offer businesses in the industry a reliable, cash-free payment system.
"The cannabis industry has been left behind by traditional payments companies and traditional technology companies," Alex Lipnik, AeroPay's director of marketing and partnerships, told Built In at the time. "There's a lot of hesitancy given the lack of federal legality, and with some of the hurdles that come with making sure that your solution is going to be compliant and work for the needs of the industry."
AeroPay manages to support these companies through its partnership with Safe Harbor Private Banking, a division of Partner Colorado Credit Union and leading banking provider for the cannabis industry. This relationship means AeroPay's technology can be used to facilitate these businesses' payments, providing seamless compliance and digital support. AeroPay also partners with companies like Blackbird, a cannabis software and delivery company, and Olla, an e-commerce platform for cannabis sellers.
Since entering the space, AeroPay says it has seen "significant success" among cannabis businesses. Meanwhile, Illinois surpassed $1 billion in legal cannabis sales last year, and the industry as a whole is expected to be worth $130 billion by 2024.
This, says founder and CEO Dan Muller, puts AeroPay in a good position to make a big impact in this industry and beyond.
"There's so much innovation happening in the cannabis industry," Muller told Built In via email. "Despite the many hurdles the industry faces due to lack of federal legality, we're optimistic that what we're building in the space can extend outward into more traditional industries."
Indeed, while most of the talk surrounding AeroPay has to do with cannabis, the company also works in other spaces. The platform is currently being used by hundreds of businesses (both e-commerce and brick-and-mortar), including nonprofits, restaurants and retail.
To keep up the momentum, AeroPay plans to use this fresh funding to develop additional features on its platform and grow its team. Muller says he is especially excited to be a part of Chicago's growing tech community, claiming there is "no better place to build a fintech company than Chicago."
"The history of business and commerce in Chicago is deeply rooted in financial services," Muller said. "We're inspired by the past and can't wait to be part of the future. The success of AeroPay is intrinsically tied to that of the city."
The company is currently hiring for a marketing demand generation manager and a senior AWS/Python software developer.