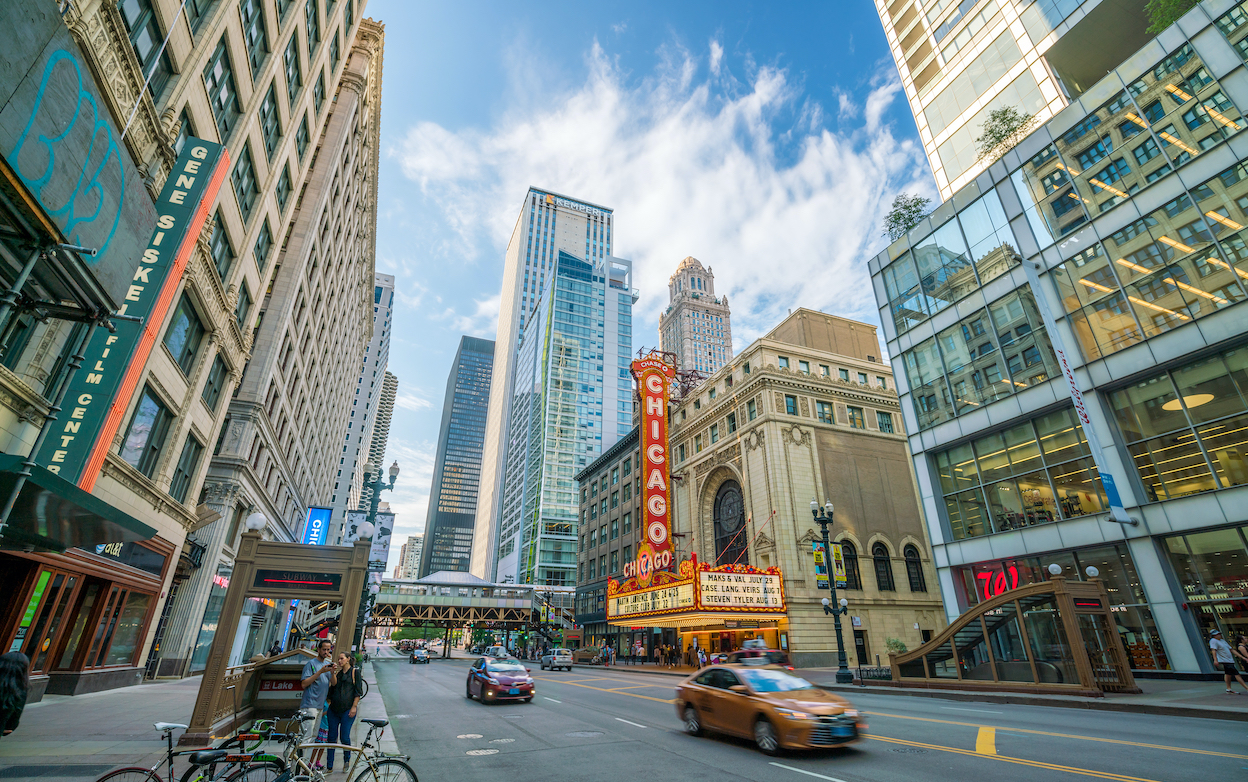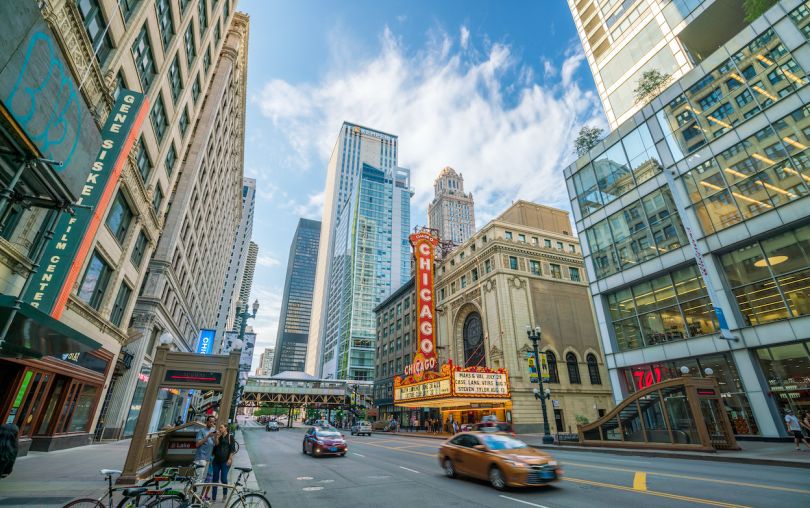 For many founders here in Chicago, finding capital early on can be extremely difficult, especially if you are a person of color or a woman. According to a recent Chicago:Blend report, of the 65 startups in this city that are backed by local VC funds, only 16 have a non-white founder and just 15 have a woman founder — a troubling reality in a city as diverse as Chicago.
Local entrepreneur Garry Cooper says he experienced this reality first-hand when he was starting his own company Rheaply, an online marketplace where businesses can rent, sell or donate their unused items. He came up with the idea while earning his doctorate in neuroscience at Northwestern University, and the company has since become a rising star in Chicago.
"I'm an African American, and I had never been a technologist or founder before. Rheaply is my first company. And I remember it took me nine-and-a-half months to raise about $180,000 and start the company," Cooper told Built In. "I had a Ph.D., and I was working at Ernst & Young, and I had a network. And I still struggled to do that. I can't imagine what it's like for folks who have less of a network, who are either the same or more qualified to start a company in Chicago, who look like me, to do so."
This is what inspired Cooper to help launch LongJump, a new first-check venture fund that invests in Chicago's underrepresented founders, providing them with the capital, community and connections they need to build a scalable tech business here. The group announced Thursday it has closed on its inaugural fund.
'It Takes a City to Raise a Startup'
LongJump's founding team is made up of six Chicago-based entrepreneurs, the majority of whom are members of underrepresented communities. They are also flanked by a team of more than 100 limited partners, all of whom are leading members of Chicago's tech startup scene.
To get an investment from LongJump, a startup needs to be headquartered in the Chicago area, technology-focused, in the pre-seed stage and have at least one founder from an underrepresented community. LongJump typically invests between $50,000 and $100,000.
Unlike traditional angel or VC funds, founders don't need a special "in" to get funding from LongJump. You don't have to know any of the founding members or LPs to get an investment or feedback. Those interested can simply fill out an application on LongJump's website.
"There are certainly other institutions in Chicago that are, I think, attempting to solve aspects of the problems that we're trying to solve," Tim Grace, the COO of Draftbit and another LongJump founding partner, told Built In. "But I really do feel like this is the first fund of its kind in Chicago."
Part of what makes LongJump so unique is the amount of support it provides. In addition to money, founders also get access to the organization's massive network of experienced founders, operators and industry leaders who can provide advice and open doors to potential customers and funding opportunities.
"If it takes a village to raise a child, I think it takes a city to raise a company," Cooper said. "I would have loved something like LongJump to have been around four-and-a-half years ago when I started Rheaply."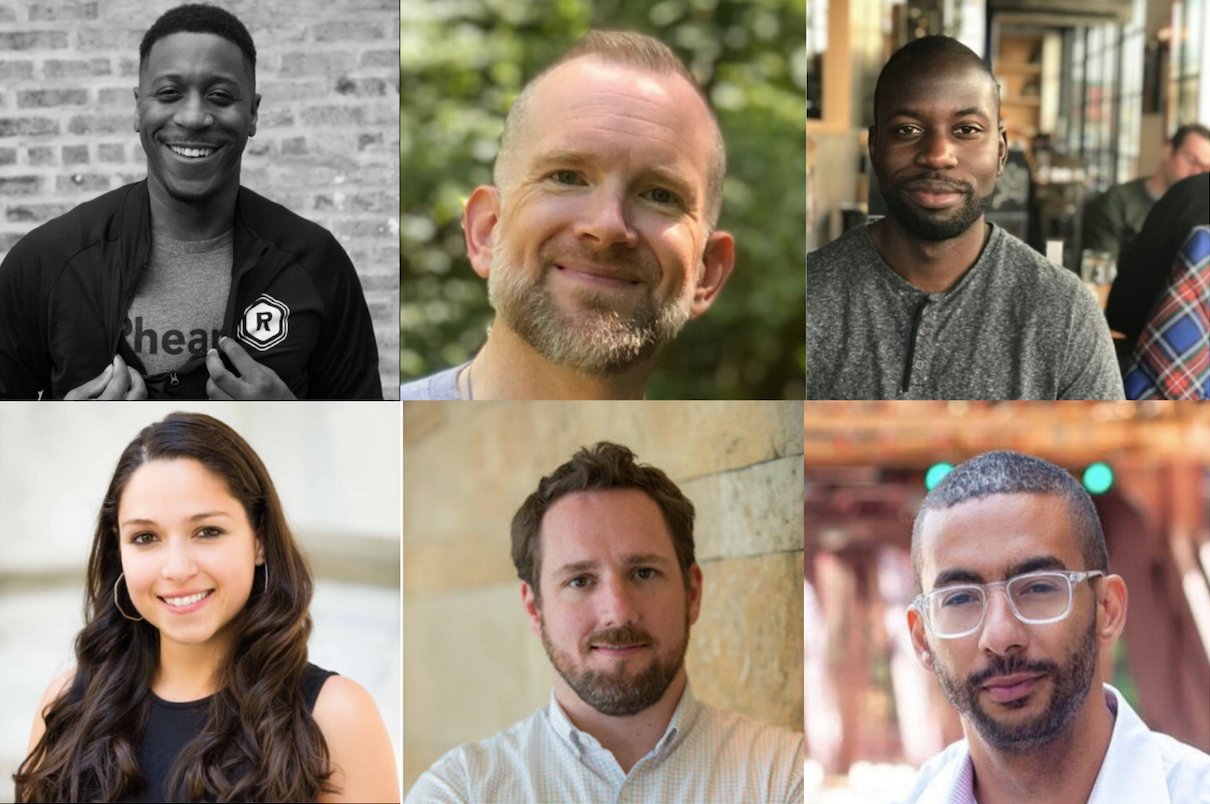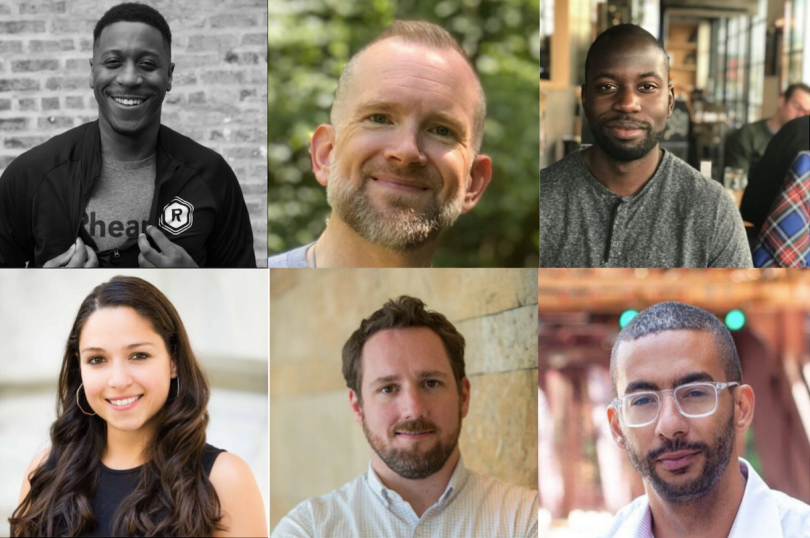 LongJump also makes a point of being a leader, not a follower. It doesn't wait for other VC or angel firms to invest in a startup before it makes a move. In fact, LongJump is often the one to supply a startup's very first investment.
That willingness to cut the first check is LongJump's "secret sauce," Grace said.
"Most investors want to back diverse founders and companies with unconventional ideas. But, unfortunately, a lot of those investors are looking at companies that have, kind of, moved past this early, very formative stage. They're looking for companies that have achieved certain milestones," Grace explained. "The baked-in assumption is that these early stage companies are getting money from their own personal wealth, from friends and family, from angel investors."
He continued: "Our fundamental piece is, if we fill that gap for folks who don't have the privilege of personal wealth or a network, that allows them to access some of that early money. If we can come in and catalyze that capital infusion to those founders, ultimately, our portfolio is going to be more representative of Chicago."
'A Lasting Entity'
LongJump's unique model isn't just designed to help the city's underrepresented founders of today though. Grace also says the goal is to be a "lasting entity" in Chicago, changing the tech startup ecosystem here for good.
Ultimately, by removing the barriers to funding so many underrepresented founders face, the road for the entrepreneurs of tomorrow will be much sturdier.
"The scarcity of money at the earliest stage prevents great founders from starting companies. Because they have lives and families and debt — all the things that early stage founders think of as reasons to not start a company," Cooper said. "We want our portfolio to reflect the community that we live in. That means that we want to find the folks who are not just Northwestern Ph.D.s in neuroscience, we want to find the folks who are mothers, who have a great idea, and who are trying to find a way to turn that idea into a company and get that company growing."
* * *
Disclaimer: Built In CEO Maria Katris is a limited partner in LongJump.