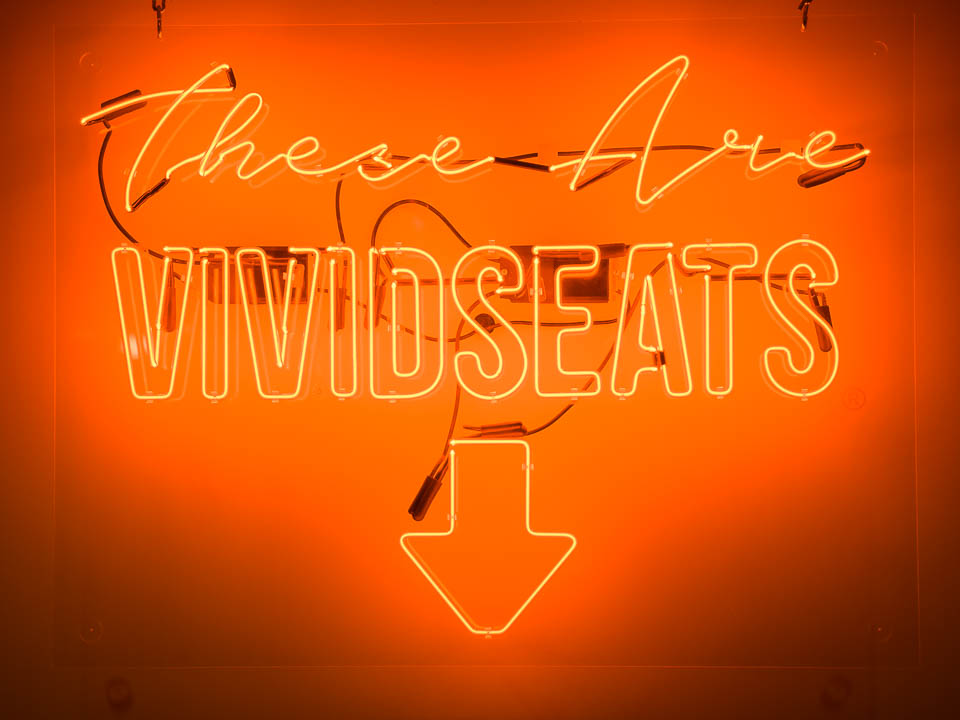 Although Vivid Seats has been around since 2001, the Chicago-based company is ready to start a new chapter by officially going public.
On Thursday, Vivid Seats announced that it would become a publicly traded company through an acquisition by businessman Todd Boehly's SPAC, Horizon Acquisition Corp. The deal is expected to provide Vivid Seats with $769 million in gross proceeds, and bring Vivid Seats and Horizon's combined market cap to about $1.95 billion at closing.
The acquisition is expected to be completed in the second half of 2021.
Vivid Seats is an online marketplace for ticket sales for concerts, sports, theater and more. In the 20 years since its launch, Vivid Seats has grown to become one of the more well-known Chicago-based companies, with a platform that supports over 12 million customers and 3,400 sellers.
Admittedly, 2020 wasn't a very good year for live events, with the COVID-19 pandemic bringing large gatherings to a screeching halt. But as COVID-19 cases drop from their earlier peaks in the U.S. and more people get vaccinated against the disease, Vivid Seats expects live events — and ticket sales — to bounce back. The company says that it has enacted policies throughout the pandemic that will "create unique opportunity to drive outsized growth during post-pandemic recovery."
While 2020 wasn't great for events, it was a good year for SPAC acquisitions. SPACs, or special purpose acquisition companies, are essentially shell companies that are set up by investors in order to take a successful private company public. SPACs are usually formed by a group of investors to get listed as a publicly traded company on a stock exchange, raise a lot of money and then acquire a private company in order to take them public. This benefits private companies because it can give them access to a lot of capital and is a quicker way to become a public company than a traditional IPO. It also benefits the SPAC investors because they often get a significant stake in the private company as part of the deal.
Several major private companies went this SPAC route within the past few months, including DraftKings, Fisker, 23andMe and WeWork.
"We are thrilled to partner with Horizon, bringing together the trusted Vivid Seats brand and our deep expertise in the live events industry with a portfolio of unique and accretive relationships brought by Horizon that can accelerate our growth," Vivid Seats CEO Stan Chia said in a statement.
"We are pleased to bring Vivid Seats to the public markets," Boehly added. "With its favorable mix of live events, and its growing list of strategic partners, Vivid Seats has built an impressive technology platform, as well as a substantial customer base. Vivid Seats is a scaled, growing and highly profitable marketplace that will be well positioned to drive continual long-term growth."
Boehly is an owner of the LA Dodgers, LA Sparks, Cloud9 and DraftKings, as well as an investor in a number of additional companies including the buzzy indie movie studio A24 and Penske Media, which owns a range of publishers including Billboard, Rolling Stone, The Hollywood Reporter and Variety.
With the deal, Boehly will also join Vivid Seats' board of directors.