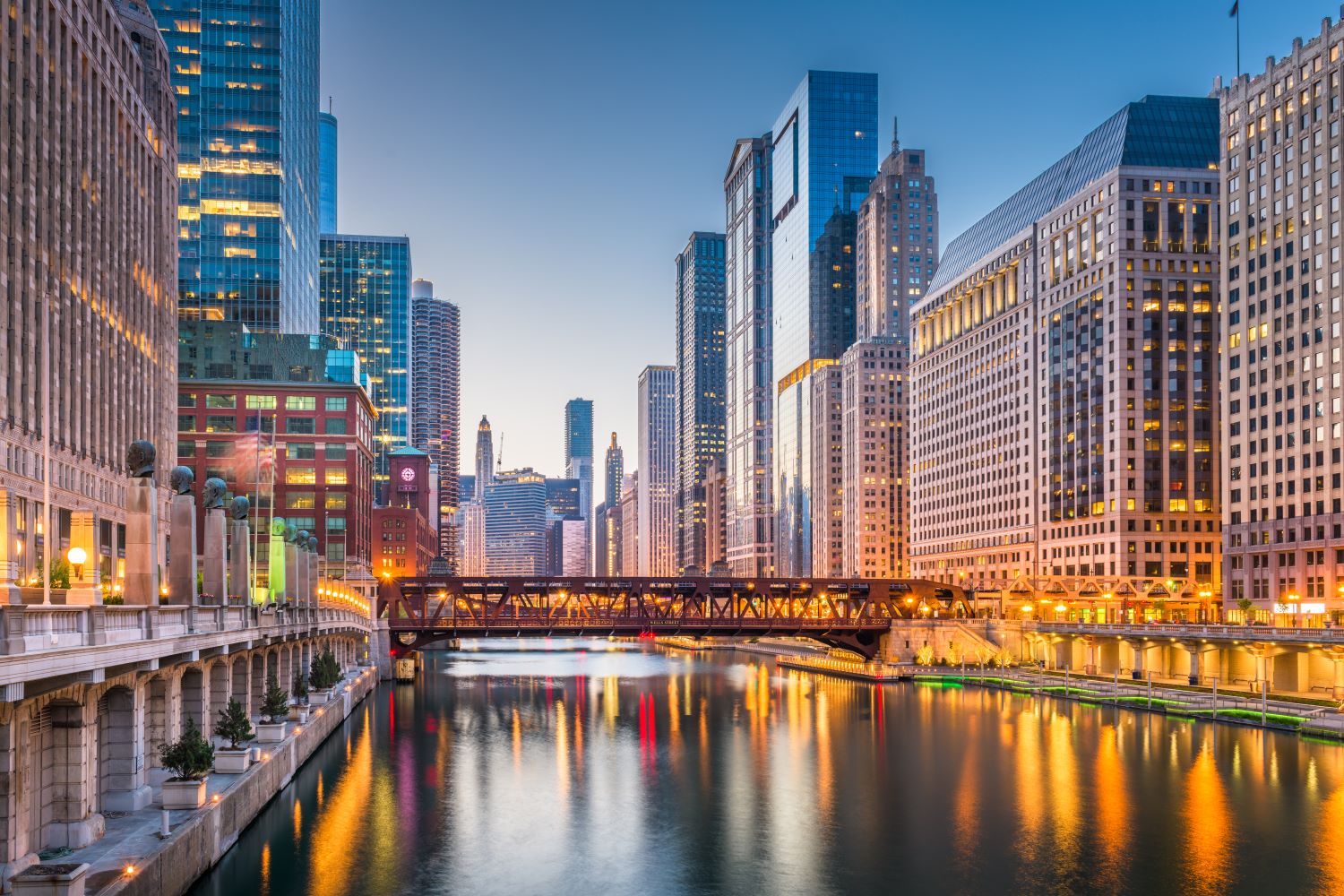 From financial services to miniature golf, these Chicago companies are taking tech innovation to new heights. Having raised the largest funding rounds last month, read more to find out what industries these tech startups are working to transform.
#1. $100 million, May 18
This fintech startup hit unicorn valuation just 16 months after launching with a Series D round from investors like WestCap, Hanaco Ventures and Goldman Sachs. Amount's enterprise platform helps banks build out their digitals services, and it anticipates adding new products and features. With plans to fuel company growth, Amount is hiring for a number of positions on its team across tech, sales and more.
#2. $63.9 million, May 12
Homeowners in high-risk areas can rest easy thanks to Kin and its tech-enabled insurance platform. As it continues its work providing home insurance at a lower cost, Kin announced the close of its Series C round and plans to invest in hiring and marketing. The company has open roles for its data science, engineering and marketing departments. Senator Investment Group and Hudson Structured Capital Management led the round.
#3. $60 million, May 6
This company managed to take mini golf to a whole new level with its tech-enabled, arcade game-inspired courses. It also features tech that tracks golf balls, removing the need for a pencil and paper. With $60 million in fresh funding from a raise led by Promethean Investments, Puttshack is looking to expand and open up new locations around the world. It's starting with the U.S. with locations in the works in Oak Brook, Miami and Nashville.
#4. $10.7 million, May 26
Obie's tech automates parts of the property insurance-seeking process, helping landlords and property owners get the best available deals. With its Battery Ventures-led Series A funding, the startup is looking to bring its product to market. Obie recently expanded its services into all 50 states, now it's hoping to expand its team with positions available across a variety of departments.
#5. $5.8 million, May 25
Working in the crypto-insurance space, this startup is planning to further its product development and enhance its infrastructure. Evertas closed on a round of seed funding from several investors including Morgan Creek Digital, CMT, HashKey and Wave Partners. Its platform offers an end-to-end solution capable of automating underwriting for crypto as well as handling crypto-related claims.