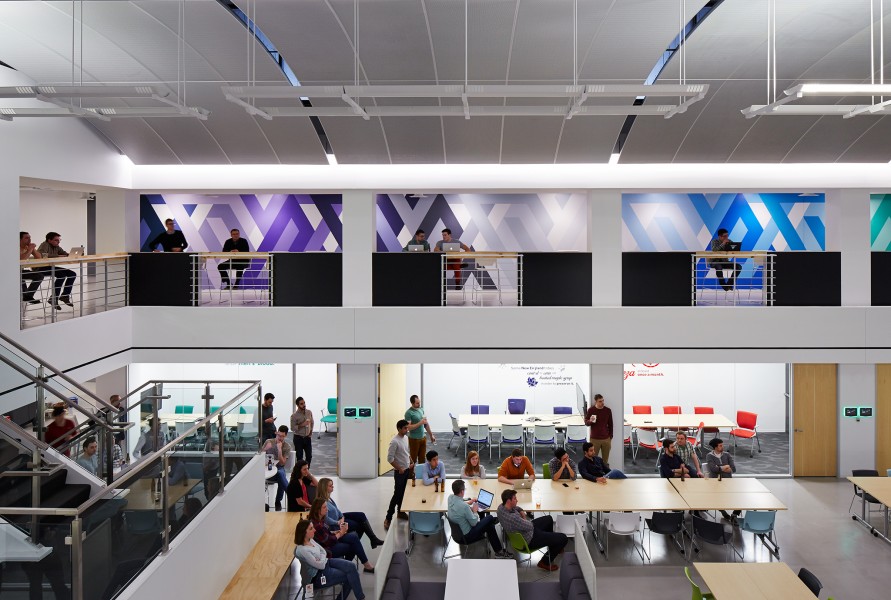 Amount just joined the growing list of Chicago fintech unicorns, and it did so at breakneck speed.
On Tuesday, Amount announced that it raised nearly $100 million in its Series D funding round (the exact amount wasn't revealed). WestCap, Hanaco Ventures, Goldman Sachs, Invus Opportunities and Barclays US all invested in the funding round, which brings Amount's valuation to over $1 billion.
Amount spun out of Chicago fintech company Avant in early 2020, which means Amount reached its $1 billion valuation in just 16 months — an impressive feat for any startup. This new valuation is also more than 50 percent larger than its Series C valuation just five months ago.
This rapid growth represents the huge demand for Amount's services. Amount has built an enterprise solution that helps some of the largest banks build or upgrade their digital experience. Modern consumers have come to expect the convenience of the tech industry to permeate into other aspects of their lives, and that includes banking. People want to be able to check their account balances, pay bills or send payments from their phones, on the go and regardless of where they are. But building these services can be tricky for some of the largest (and oldest) financial institutions. With Amount, these banks can launch digital omni-channel retail banking experiences or point-of-sale lending solutions within months.
Amount's customers include some major banking players, which collectively manage almost $2 trillion in assets and serve over 50 million U.S. customers. It's partnered with HSBC, TD Bank, Regions, Banco Popular and more. Its recent partnership with Barclays US Consumer Bank allowed Barclays to offer merchants white-label point-of-sale solutions under their own brand.
Since these financial institutions make up such a large market, Amount sees this as an opportunity for growth. The company plans to invest this new funding in growing its team. It's specifically hiring for roles across product, tech and sales with dozens of open roles.
The company also says that it's looking into potential mergers and acquisitions that would allow Amount to add more products and features to its platform.
"The additional capital clearly demonstrates the value our investors see in Amount's ability to accelerate digital transformation in the banking and e-commerce industries through our robust retail banking suite and buy now, pay later platforms," Amount CEO Adam Hughes said in a statement. "We're thrilled with the confidence that blue chip investors continue to have in our momentum and are excited to join the other Chicago tech unicorns who are helping make our city a hub for technological innovation and progress."
According to Amount, the company is one of four Chicago tech companies to reveal their unicorn valuations in 2021 so far. Others include Cameo, Enfusion and ActiveCampaign.