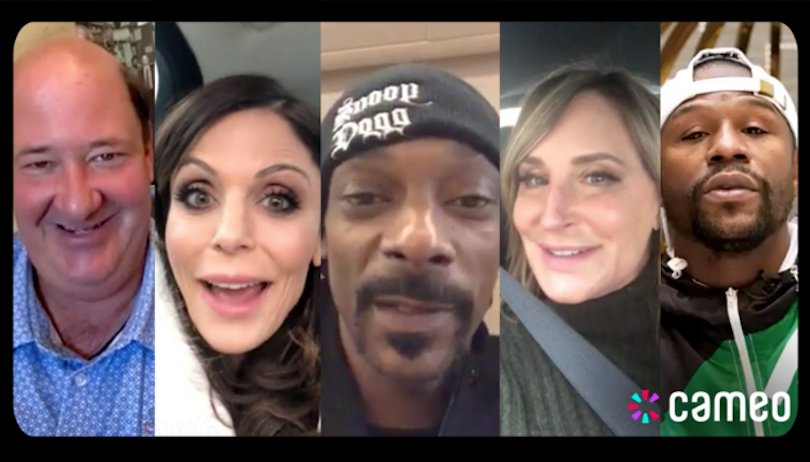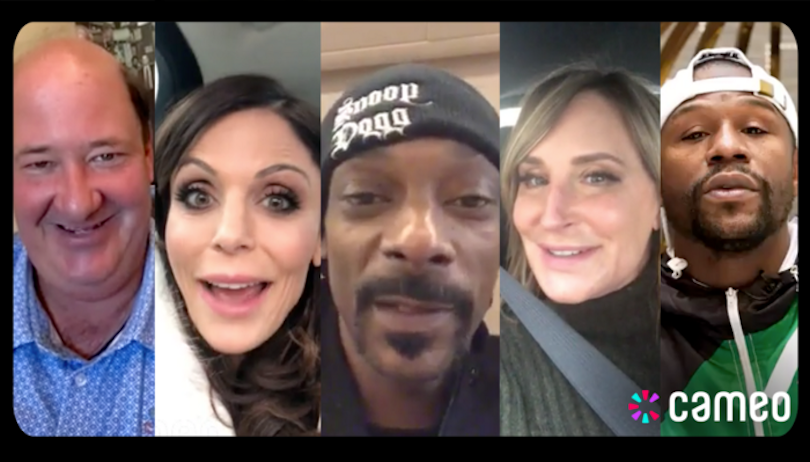 Another company just joined Chicago's club of tech unicorns.
On Tuesday, Cameo announced the close of its $100 million Series C funding round, which brought the company's valuation to just over $1 billion. This is a sizable amount of funding for the company, which until now had only raised about $65 million since its inception in 2016.
Investors in the round include e.ventures, Amazon's Alexa Fund, UTA Ventures, SoftBank, Valor Equity Partners, Counterpoint Global and GV. Several existing investors also participated in the round, as well as a few Cameo talent investors — including skateboarder Tony Hawk.
People tuned into the Chicago startup scene have known about Cameo for years, but the company skyrocketed in popularity over the past year — both nationally and abroad. This led to a huge year for the company's growth.
In 2020, Cameo sold 1.3 million videos and earned $100 million in gross merchandise value, which represented 4.5x year-over-year growth. The company doubled its employee headcount last year, and hired several C-suite executives, including a new CTO, CFO, CPO and COO.
This growth has continued through the start of 2021. In Q1, Cameo has grown its employee base by 30 percent and added almost 2,000 new celebs to its talent pool.
Cameo allows people to commission short videos from their favorite celebrities and personalities. This business model seems tailor-made for the past year, with people stuck at home and spending money on virtual experiences. In addition, countless movie and TV stars, pro athletes and other celebs didn't have access to the same job opportunities before the COVID-19 pandemic. This combination allowed the company to sign on more customers as well as content creators.
This new funding round will allow Cameo to continue its growth trajectory. The company says it will invest in four areas: improving the Cameo experience, adding new products, reaching new customers and growing to new markets. This involves doing things like growing its Cameo for Business product, pursuing opportunities in non-English speaking countries and more.
Cameo is also hiring for dozens of roles. The company has been fully remote since the start of the pandemic, so these jobs are open to anyone across the U.S.
"The pandemic put extra stress on the already unstable business models supporting talent across sports and entertainment ecosystems. It catalyzed a massive shift in awareness and widespread adoption of direct-to-fan models, which has, in turn, created a new foundation for fan engagement," Cameo CEO Steven Galanis said in a statement.
"We exist in an entirely different world today — one in which talent actually want to connect more deeply with their fans, and fans expect unprecedented access to the talent they admire most," Galanis continued. "This funding will help us create the access and connections that will define the future of the 'connection economy' on a global scale."