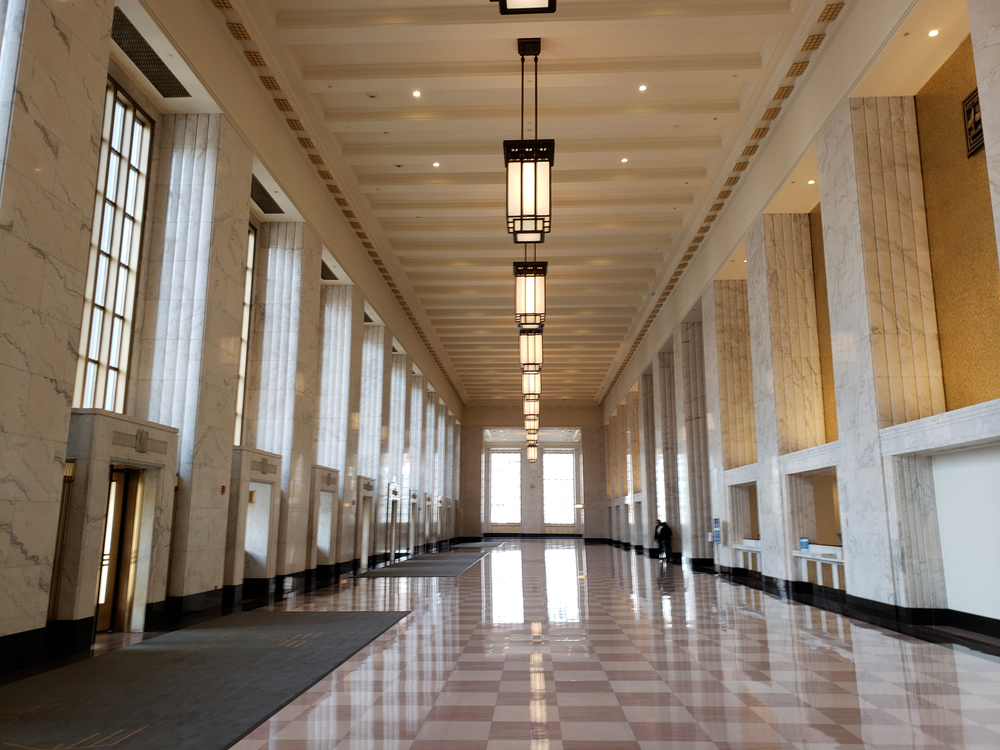 As companies across Chicago start returning to offices, some of the city's most notable office buildings will get new notable tenants.
On Friday, Bay Area tech giant Cisco announced that it was moving into Chicago's Old Main Post Office at 433 W. Van Buren St. This new office will act as Cisco's new regional Midwest headquarters. Previously, the company based its regional HQ in Rosemont, Illinois. The new space will also have room for around 1,200 employees, according to the Chicago Business Journal.
Last year, Cisco announced that it would invest $21 million into building its new Chicago office.
"Chicago is an amazing city and offers everything we wanted for our Midwest regional hub. It's business-friendly, has a booming tech and innovation ecosystem and offers access to a dynamic pool of talent," Gerri Elliott, Cisco's EVP and chief customer and partner officer, said in a statement. "Our new space is more than just an office, it's a showcase for our technology and will highlight how we are powering hybrid work for our teams, our customers and partners and for businesses in and around Chicago."
Cisco was founded in 1984, and since then has grown to be a global tech enterprise. It builds hardware, software, telecom equipment, cloud solutions and more. As of last year, the company had more than 71,000 employees situated in offices across the globe. For that reason, the company's commitment to Chicago is a big deal. The company is currently hiring for dozens of open roles in the Chicago area.
Chicago Mayor Lori Lightfoot joined Cisco on Friday to announce the news.
"On behalf of our great city, I am thrilled to welcome Cisco to Chicago," Lightfoot said in a statement. "As a part of our growing business community, Cisco will be able to benefit from the tremendous amount of advantages our city provides, including convenient access to global markets and a diverse workforce and talent pipeline. I look forward to formally welcoming Cisco to our city in the very near future and identifying ways we can partner together to continue driving inclusive and equitable economic development."