Hologram Is Opening a Luxe New Office in Fulton Market
The news comes a few months after the growing Chicago IoT startup raised its $65 million Series B.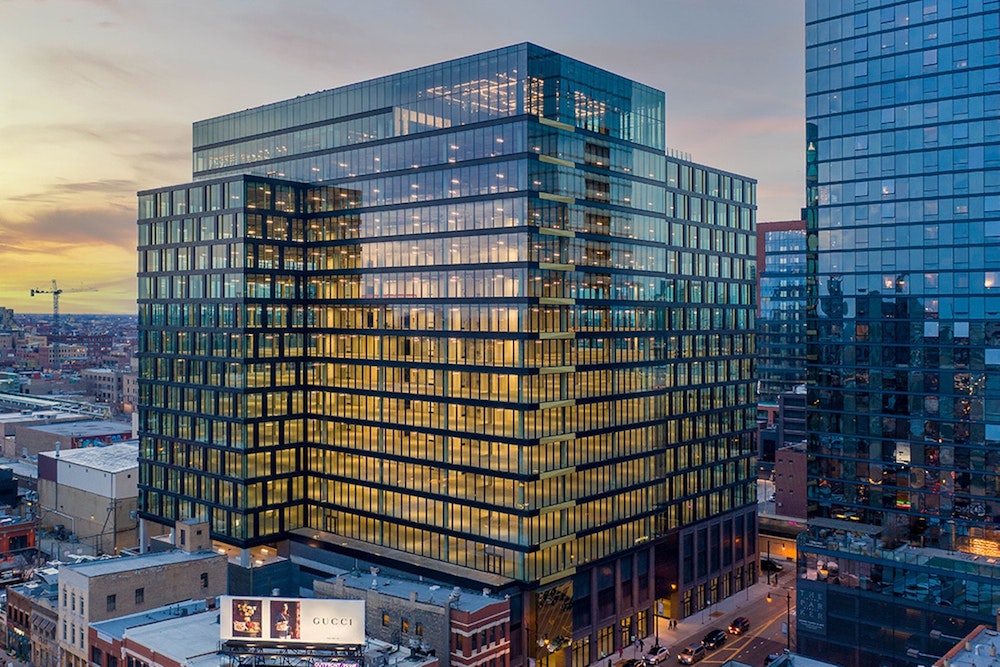 Countless tech professionals have returned to working in offices this year, but for many of them, those offices are much nicer than the ones they left in March of 2020.
Chicago IoT startup Hologram is one of the many tech companies upgrading their old office space this year. On Thursday, Hologram announced that it will open up its new office at 167 N. Green St. in Fulton Market. While the company says that it will prioritize remote work, this new space will act as the company's central meeting and training hub.
Real estate company Avison Young represented Hologram in the deal.
"We've had a 'remote-first' philosophy from the beginning and that has not changed — we're continuing to hire the best talent, no matter their locations. That's why we have great team members throughout the country," Hologram CEO and co-founder Ben Forgan told Built In.
Despite the "remote-first" philosophy, Hologram chose a pretty luxe office building to house its HQ. 167 Green Street is a 17-story office building that was completed in 2020 and designed by architectural firm Gensler. The building offers 595,861 square feet of office space, as well as a "mews" on the ground floor, which allows pedestrians to walk through and gives access to 30,270 square feet of retail space. And its Fulton Market location means it's close to many of Chicago's notable restaurants and bars.
On the inside, the building is filled with numerous amenities. Its penthouse offers a rooftop terrace, gym, fitness studio, game room and a basketball court that doubles as a town hall to building tenants.
Various companies have already signed leases in the building, including Foxtrot, WeWork, JSSI, CCC among others.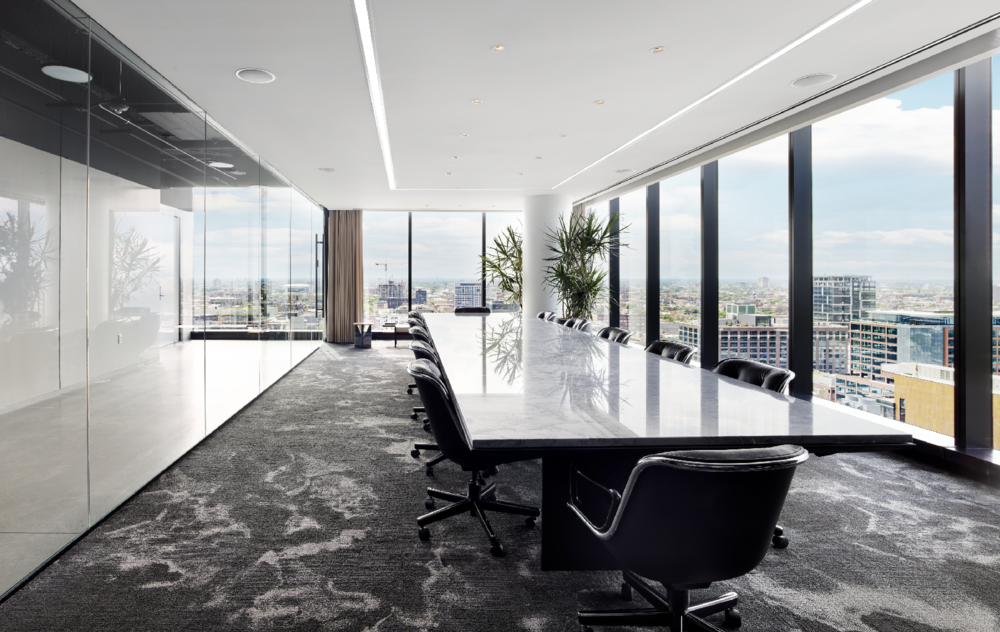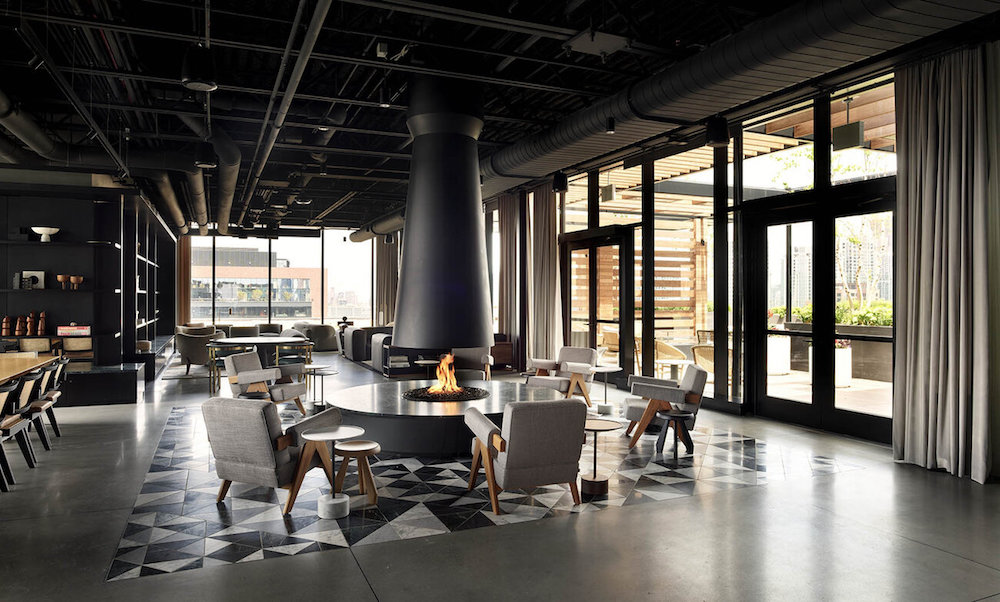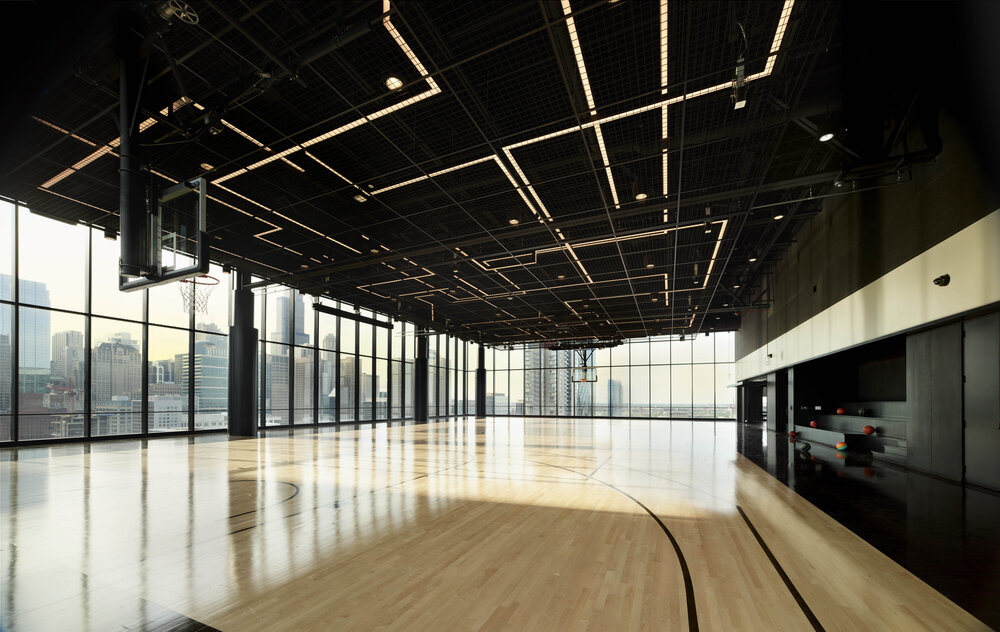 The new digs make sense for Hologram, considering the company's recent growth. Hologram has built the technology and a network of cellular carriers in order to allow IoT devices to connect to the internet from wherever they are. The number of IoT devices has been steadily growing over the past few years, and as a result, Hologram has seen an uptick in demand. In April, Hologram caught up with Built In to discuss the record growth that the company experienced in 2020.
Then in August, Hologram raised $65 million in a Series B funding round led by Tiger Global. On top of that, the company revealed that it planned to use this new funding to more than triple its headcount — growing from 70 employees to over 225. The company has hired numerous people over the past month and a half, but that hiring push is still going strong. Hologram currently has dozens of open jobs listed on its website, for roles across all sides of the company.
With this rapid employee growth, moving into a new office makes sense. It will allow the Chicago company to have a home base and provide the space to meet in person when necessary.
"Following our $65 million Series B funding led by Tiger Global, we knew we'd need additional space as we're on track to triple our team. We thought 167 N. Green St. was the perfect space for us given that we wanted more than just office space," Forgan told Built In. "Our goal is to have a collaborative hub where we can conduct team training sessions, brainstorming sessions and more."